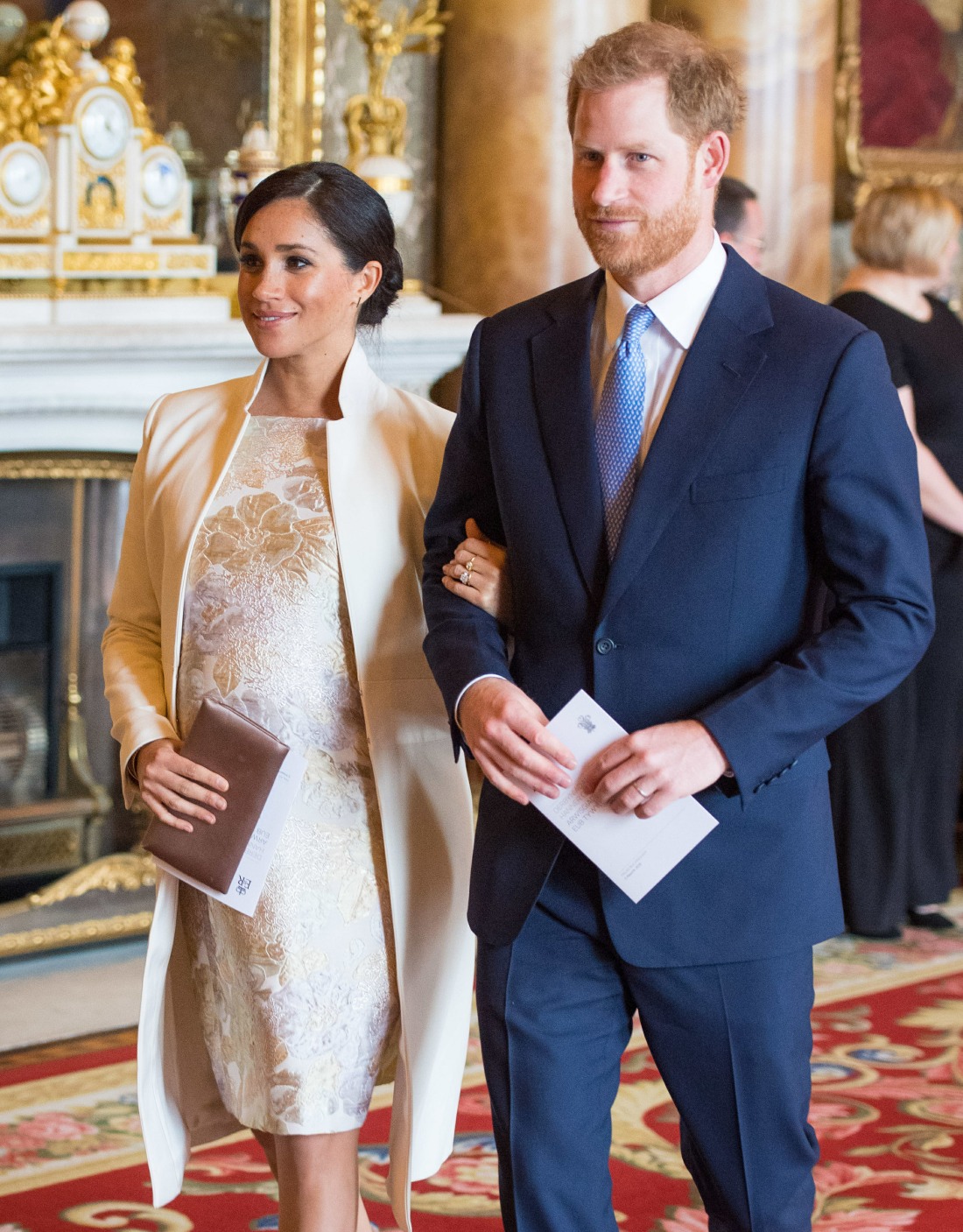 Baby Sussex – aka Polo Baby – is still not here, as far as anyone knows. I don't believe the conspiracy that Meghan has already had the baby and they're just keeping everything quiet. I think she and Harry are just nesting and resting right now, and the baby could come at any moment. The British tabloids are crazy-upset about the whole "no hospital-steps photos" too. Even the New York Times noted that the tabloids seemed to be going crazy:
Prince Harry and Meghan Markle announced that when their child is born, they will skip the ritual photo opportunity outside a maternity ward. The Sun, Britain's highest-circulation tabloid, chided the couple for infringing on "our royal rights." https://t.co/uT56oyZnQk

— The New York Times (@nytimes) April 16, 2019
The NY Times article is basically "British journalists are super-mad about the lack of hospital photo-op so they're going to punish Harry and Meghan by slamming them continuously in their coverage." Aha, but they were already doing that before Harry and Meghan made the "no photo-op" announcement. It's been open season on Meghan since she announced her pregnancy, basically. So excuse her if she doesn't wilt or back down in the face of the British tabloids' latest bullying campaign.
Meanwhile, this is probably one of those tabloid articles meant to stoke fear and racism among the white British middle class: Meghan might have an American nanny for Baby Sussex. She might even have a manny.
The Duchess of Sussex has set her sights on an American nanny to take care of the newest member of the Royal Family. Meghan Markle and Prince Harry are set to snub the royal traditional of hiring a Norland nanny, and could even employ a male aid for their newborn.

Pregnant Meghan's hunt for an American nanny shows that her heart is still very much in her homeland of the US. The 37-year-old is said to have enlisted the help of staff at a specialist recruitment agency, who have been told to find a suitable candidate to start within the next three months. Speaking to the Mirror, a source said that the modern royal couple have clear ideas on how they will be bringing up their child.

'Meghan was clear in telling recruiters she favours an American over a Brit and wants them to feel part of the family rather than a uniformed member of staff. That is important to her, she's never hidden the fact she is fiercely proud of her American roots. They are keen to explore the ­possibility of a male nanny. The worker will earn up to £70,000-a-year, depending on ­experience'.

The candidate will be interviewed by the royal couple and if successful, will be based at their newly renovated Frogmore Cottage in the grounds of Windsor Castle, as well as having the use of a car. The recruitment agency, based in Kensington, West London, is said to specialise in providing bilingual children minders as well as favoured Norland nannies.
While Nanny Maria – who is nanny to the Cambridge kids – is a Norland graduate, there was a lot of angst and bad press around Maria's hiring because she's Spanish, not British. The British press was mad that a Spanish lady was looking after the royal children. Imagine if some bilingual American male nanny is looking after the Sussex kids! Oh, the British tabloids would have a field day. Anyway, Meghan and Harry can do whatever they want and it will just be about who they have chemistry with. I could absolutely see Meghan wanting to specifically avoid British nannies though.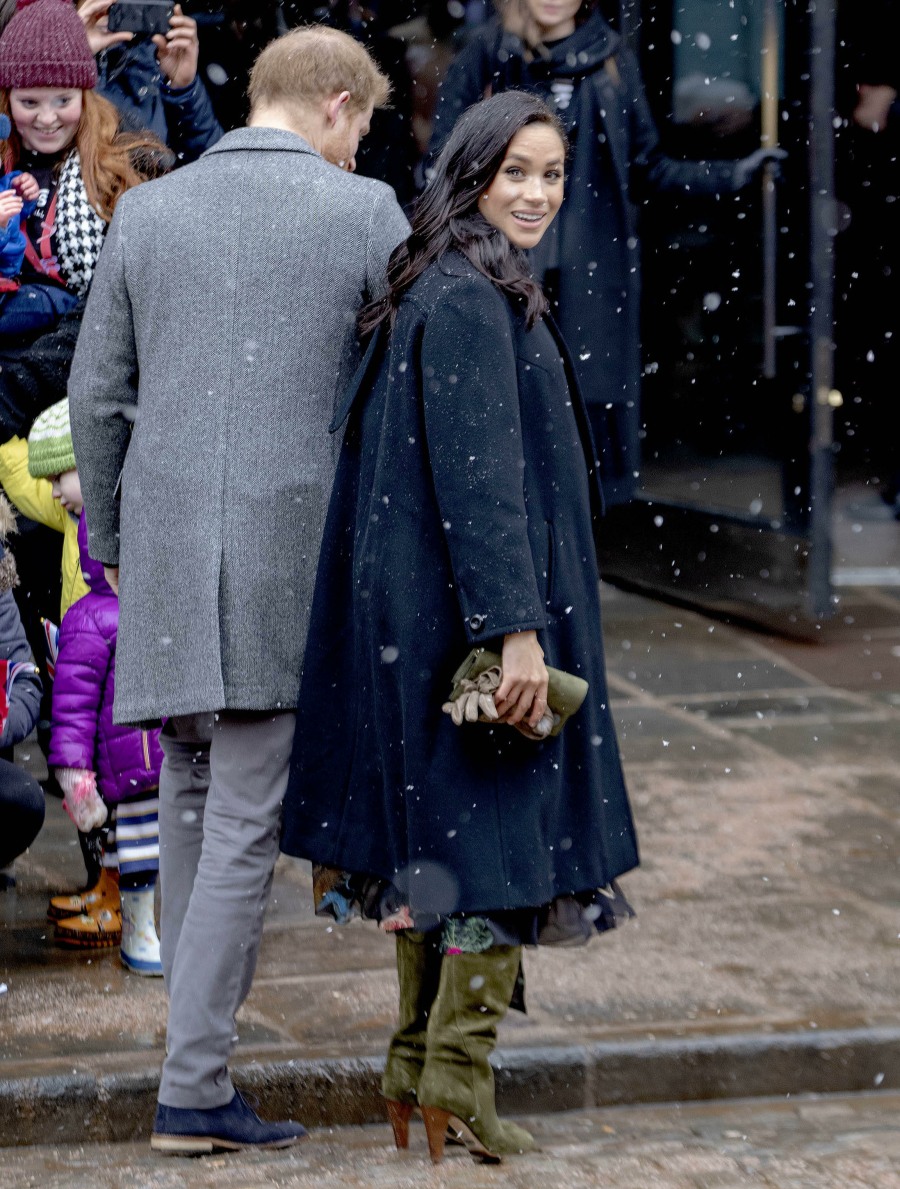 Photos courtesy of Backgrid and Avalon Red.