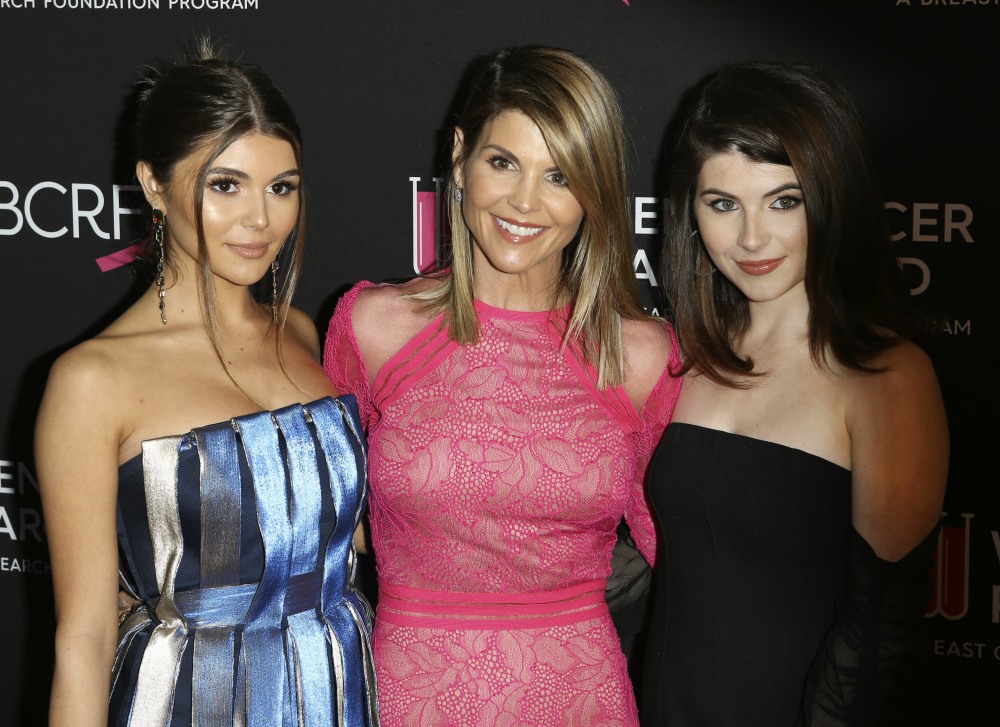 People Magazine's cover story this week about Lori Loughlin is an absolutely psychopathic display of narcissism and white privilege. Lori – or "sources close to Lori" – can NOT believe that the FBI and Department of Justice are making such a big deal about a little family matter of multi-state fraud, money laundering, tax fraud and more. Lori is apparently convinced that if she simply wallows in her privilege and pretends like this is something that can be waved away, all of the federal charges will be wiped clean somehow. Well, funny story: now one of the Giannulli daughters is likely being investigated by the FBI. LMAO.
It could soon be a very empty house for Lori Loughlin and her designer husband as a third family member is now the focus of a Department of Justice probe for her involvement in the college admission scandal that ensnared the actress. Multiple sources tell DailyMail.com that one of the actress' daughters received a target letter from federal prosecutors in Massachusetts earlier this month regarding the Operation Varsity Blues investigation.

That letter informed the embattled University of Southern California student that she was the subject of an investigation which could result in criminal charges. No students have been charged or arrested at this point in the investigation, but court documents make it clear that some of the youngsters were aware of the illegal actions being carried out in their behalf.

'It is a not-so-veiled threat,' said one source who has seen the letter. '[The US Attorney's Office for the District of Massachusetts] is making it pretty clear that they have evidence that very strongly suggests she knew of the illegal plot.'

The sources DailyMail.com spoke with only knew about one of the daughters getting a letter, the tone of which was described as 'ominous.'

That letter failed to bring Loughlin and her husband Mossimo Giannulli to the bargaining table however, with the pair entering a not guilty plea on Monday to charges of mail fraud and money laundering. A lawyer for Loughlin did not respond to a request for comment, and it is not clear if her daughter has sought separate counsel.
Both the Giannulli daughters knew what was happening – they actively posed for those fake-ass crew photos and they had their mommy organize all of their college applications with all of the faked information. If I had to guess, I would say Olivia Jade is the one being targeted because it seems like she was the one who needed the most "help" from her parents and their criminal conspirators. Meanwhile, Olivia Jade is living with her boyfriend in Malibu and doing Jell-O shots as we speak. She couldn't care less. If push comes to shove and the feds offer Olivia a deal, you know she'll roll on her parents so hard too.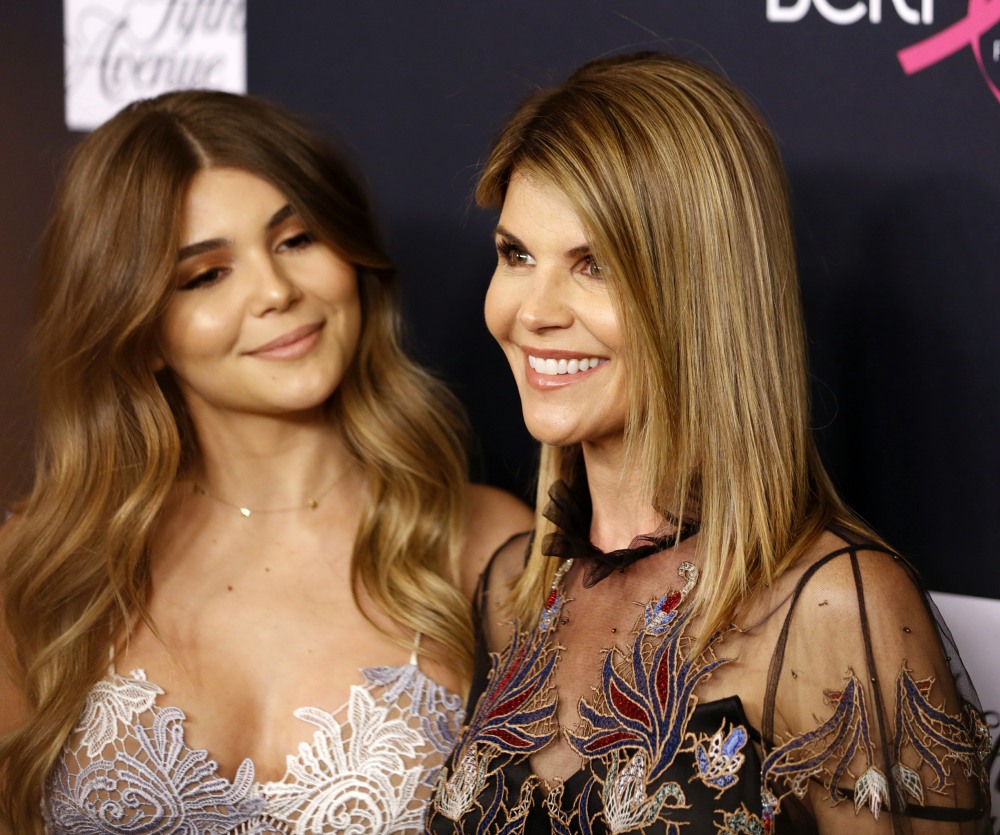 Photos courtesy of WENN.