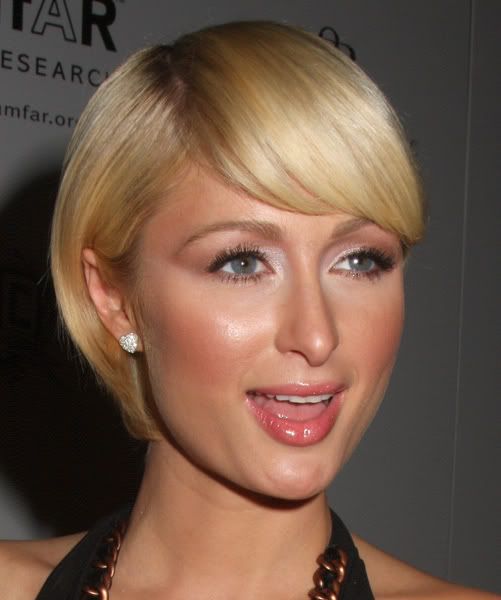 Paris Hilton is such a do-gooder. Remember that time she saved the litter of puppies from the fire? And that other time she grabbed the starving nuns and orphans from a bus careening out of control? And that other time she drove drunk on a suspended license when she wasn't wearing any underpants? Talk about a heart who's love knows no bounds. Well Paris figures she's done all the good she can in Los Angeles, so she's moving on to the next most logical place… Rwanda. Talk about baby steps. Yep, instead of giving any of her money or actually being helpful, Paris is going to just be there, and by her being there it'll bring attention to the problems and somehow solve them. Just because she's there.
"It's not the typical sort of hot spot she's used to, but Paris Hilton says that she's planning to hit the road to Rwanda. Apparently making good on her post-jail promise to help others, the socialite, 26, tells E! Online about her African ambitions, 'I'll be going in November, after I get back from filming my movie. There's so much need in that area, and I feel like if I go, it will bring more attention to what people can do to help.'

"Though a trouble spot of notorious proportions – an infamous 1994 genocide in Rwanda claimed about a million lives (in a nation of 9 million) – the country's multitude of problems doesn't seem to worry Hilton, who vows to pay calls upon a variety of beleaguered regions. 'I want to visit more countries where poverty and children's issues are a big concern,' she says. 'I know there's a lot of good I can do just by getting involved and bringing attention to these issues.'

"Hilton reportedly will visit Rwanda at the invitation of Scott Lazerson, whose year-old Playing for Good charity assists celebrities and high-profile business personalities in getting involved with organizations that benefit those in need. Hilton's Rwanda trip will also cap a busy September, during which she's been in Toronto filming her upcoming movie Repo! The Genetic Opera, partying at the MTV Video Music Awards in Las Vegas and hitting a slew of Emmy parties in Los Angeles."
[From People]
Well to be fair, I once did the same thing. I went to a Denny's, and just by my being there at 3:30 in the morning near a major college campus, it just magically filled up with people holding checkbooks And I kept telling them to chill, and not to pay so much attention to me but to focus on the issues here… a very questionable Moons of My Hammy… and they were all so star struck that I completely overshadowed the real issue. That's what I'm afraid is going to happen with Paris. I'm afraid it'll be more photo-op than actually providing food for the starving and legs for the… legless. I just don't even want to imagine the potential faux pas that we Americans will forever be held accountable for. Though I would enjoy it if she forgot to wear her underpants again, and somehow came back with a uniquely Rwandan strain of herpes to add to her collection.
Picture note by Celebitchy: Paris is shown at the amfAR Rocks Benefit on 9/24/07 thanks to PRPhotos.