Lenny Kravitz seems like a chill dude about literally everything – romance, sex, friendships, mortgage payments, international tours, all of it. Like, he lives such a Zen existence and while he cares about many things and many people, he just doesn't stress about any of it. So… I'll never really buy that Lenny had a hard time letting go of Lisa Bonet or seeing her remarried. I bet when their marriage ended, they instantly had good feelings for each other and he genuinely wished her well. And clearly, Lenny also adores her second husband, Jason Momoa. They've been super-friendly for years. Lenny described the relationship in a recent interview:
Lenny Kravitz and Lisa Bonet put in a lot of work to get to where they are today. Opening up about their journey, the 55-year-old musician shared becoming friends again after their split was "very difficult."

"You go through a marriage with somebody, you break up and it's very difficult," Kravitz shared in an interview with U.K. publication The Times. "But [Lisa and I] put the work in and we took the time so that we could become best friends again. Our families are blended."

Kravitz and Bonet, 51, met in 1985 before eloping in 1987 and welcoming daughter Zoë Kravitz a year later. The pair were together until 1993 when they divorced amicably. Beginning her relationship with Jason Momoa in 2005, Bonet went on to welcome two children before the couple officially tied the knot in October 2016. Lenny Kravitz also has a close relationship with Momoa, 39.

"I love her husband — he's like a brother to me — and I love the kids," Kravitz told The Times, once again underscoring that their tight dynamic didn't just happen overnight. "It's beautiful, but it takes work," he added.
I believe that Lenny and Jason are like brothers and that Lenny adores Jason and Lisa's kids and all that. What I don't believe is that it was a lot of work! Maybe I just have the completely wrong idea about Lenny, but doesn't he just seem too chilled out to get all angsty or possessive over Lisa, or Jason's relationship with Lenny's daughter, or any of that? I don't know, they always just seemed 100% fine.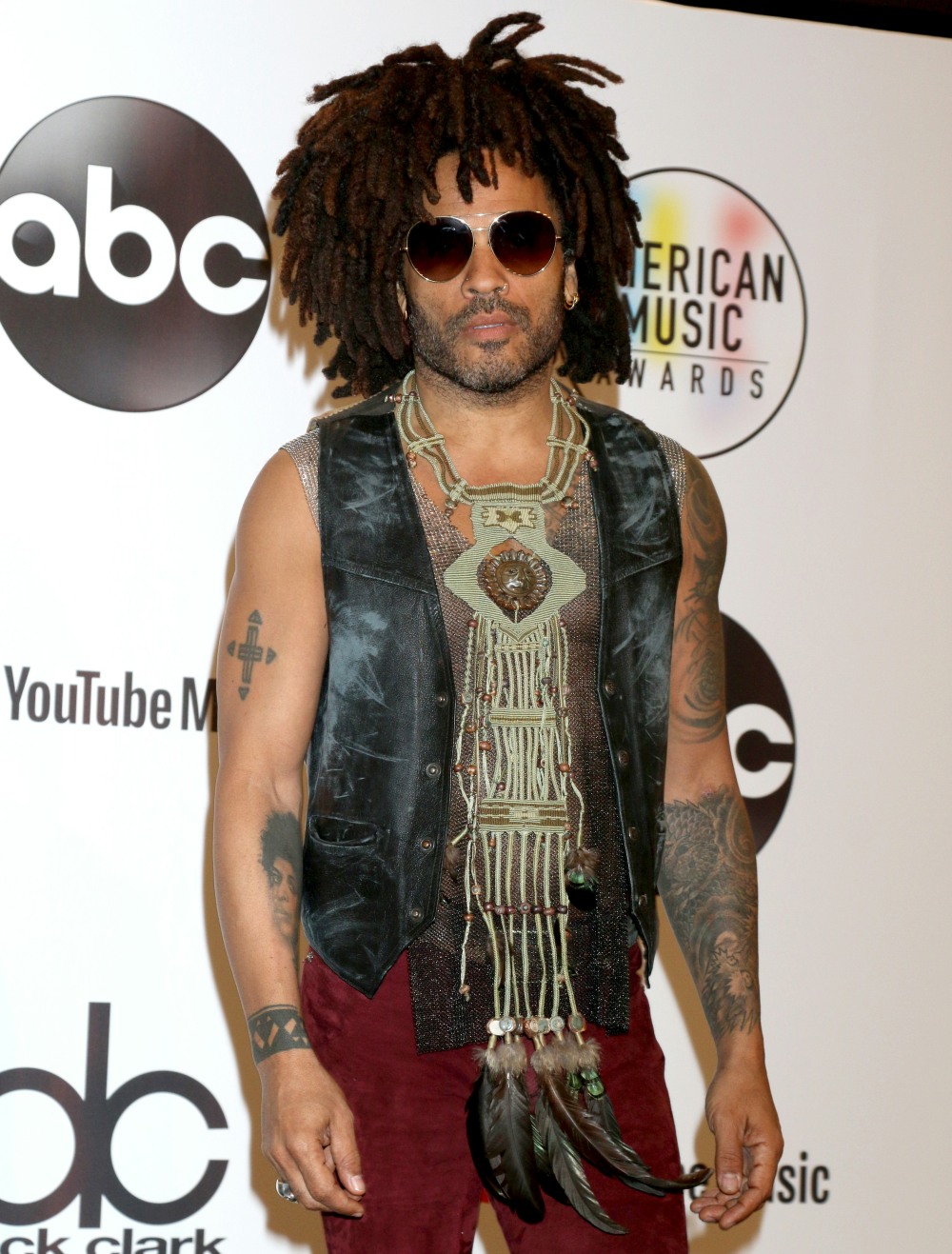 Photos courtesy of Instagram, WENN.