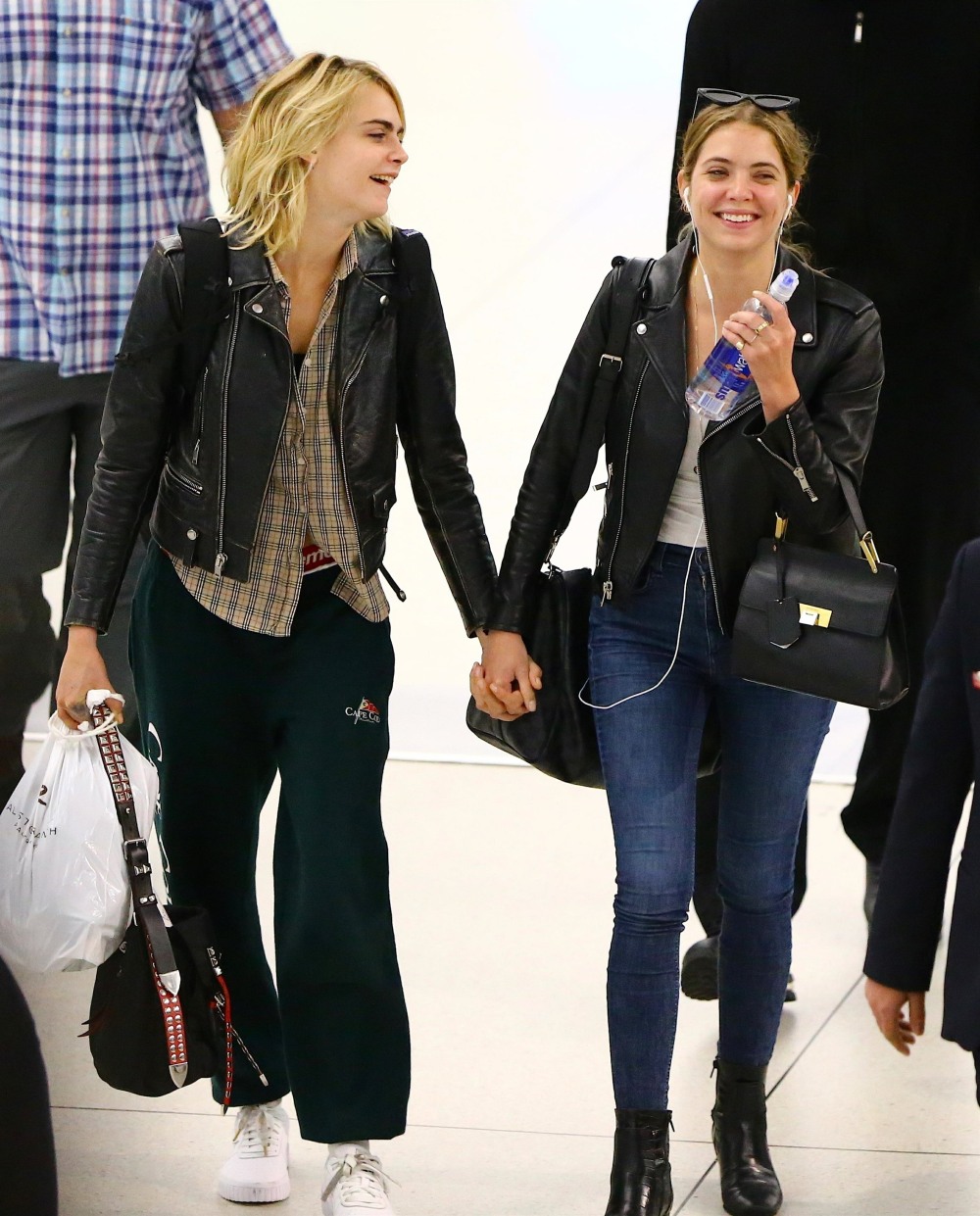 Over the weekend, The Sun claimed that Cara Delevingne and Ashley Benson had secretly run off to Las Vegas and gotten married in one of those Elvis-themed chapels. It sounded ridiculous, but it also sounded like something that could happen, weirdly. We don't really know how long Cara and Ashley have been together, because they kept their sh-t very quiet for a while. I feel like there was a phase where they were "just friends" and then it became something more. I'll also say this – Ashley is a good influence on Cara. Cara's default is, I feel, rather bratty and performative/annoying. Cara seems to have calmed down so much with Ashley, although maybe some of that is just Cara getting older too. Anyway, The Sun reported the Elvis chapel thing but shock of shocks, it was untrue. What is true is that… Cara and Ashley had a "friendship ceremony"?
Cara Delevingne and Ashley Benson are not married, despite a recent report, E! News has learned. The British newspaper The Sun on Sunday reported that the couple tied the knot in a secret ceremony at the Little Vegas Chapel in Las Vegas earlier this year, quoting the venue owner.

A source told E! News that Delevingne and Benson are not legally married, but did have a fun friendship ceremony about a year ago. No marriage license for the two was found in Las Vegas public records.

The newspaper report was posted a month after Delevingne, 26, and Benson, 29, sparked engagement rumors when they were spotted vacationing in Saint-Tropez while wearing with gold bands on their fingers. The couple did not address the speculation. Benson's mom, Shannon Benson, later wrote on Instagram, "How easy it is for so many of us today to be undoubtedly full of information yet fully deprived of accurate information."
The idea of a "friendship ceremony" is weirder to me than a Vegas elopement, quite honestly. I've heard of commitment ceremonies, I've heard of fake-ass weddings, I've heard of all kinds of things. But a friendship ceremony between two women who are dating? I just…I don't… kids today, man. I don't get it. Maybe I'm being overly analytical (Virgo season is almost upon us, after all). Maybe Cara and Ashley are in love and they exchanged rings and they said some vows to each other and none of it was a legal ceremony and it's fine. I would understand that.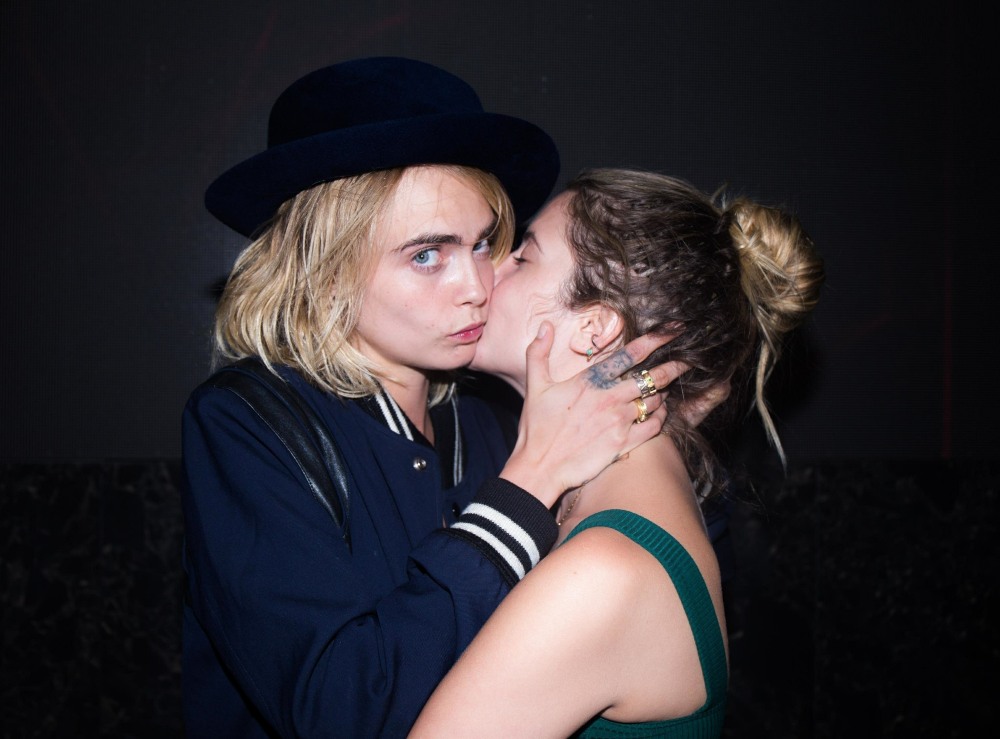 Photos courtesy of Backgrid.