I have to say, I really enjoy InStyle's 25th anniversary celebration with their September cover. InStyle basically got more than a dozen of their former cover ladies to reflect back on their covers and talk about ageing and the different eras of their lives and where they are now. Reading these pieces has been really nice and even a little cathartic, because everybody misses the '90s and early '00s and every woman interviewed sounds very happy and at peace with where they are now. Meg Ryan was included in the anniversary issue, and she talked about expectations being blown up and how her style has always been heavy on the combat boots. She also says a few words about her engagement to John Mellencamp. Some highlights:
On her style: "When I was in college in the '80s, it was all about walking around like a rudimentary advertisement wearing designer labels. I didn't like that at all. And I didn't have a lot of money either. So I embraced grunge and thrift stores and big, heavy boots. I've always liked big, heavy boots. They made me feel grounded. It was also a way to dress like a New Yorker. And I've always been a New Yorker at heart."

Good lighting: "That's what I was still thinking in '97, when I landed my first InStyle cover. Back then I was surprised to be on the cover of anything. I was just starting to learn how to find my angles. I remember thinking, "Wow, this is really good lighting!" All those stories you hear that make Elizabeth Taylor sound vain — guess what? I got it after that."

Looking back: "By the time I did my second InStyle cover, in 2003, the page had definitely turned for me. I was divorced [from Dennis Quaid]. All of my expectations about everything had been blown up. And that's a good thing. People think they should be this by the time they're 20 and this by the time they're 30 and accomplished by the time they're 40. I was in my early 40s at the time of the cover shoot. And I said in the interview that I thought assignment of age was arbitrary. I stand by that — especially now when it's all about pivoting, re-creating, and having multiple careers.

Divorce is hard: "In the interview for my most recent InStyle cover, in 2008, I said I had an inability to accept myself as lovable. That was harsh. I think it stemmed from starting over after my marriage ended. Divorce is hard. I wasn't easy on myself around then. I retreated. But that tough time was necessary. I became a better person after all of that. And I grew up a lot.

Where she is now: "Now I'm focused on producing. I'm also teeing myself up to direct, and I'm working on a fun e-commerce project with some of my friends. But most of all, what I'm ambitious for in the 12 hours a day that I'm awake is my kids' happiness. I just am. I'm either figuring out how to provide for them, figuring out how to say it right, figuring out all those mom things. I want them to be happy. And today I'm happy too. Yes, I'm going to get married at some point. [Ryan got engaged to musician John Mellencamp last year]. But for now this engagement thing is a state of grace.
"But for now this engagement thing is a state of grace." Okay. I guess I understand that, especially since she also talks about how her divorce was really difficult, so much so that she was still dealing with the emotional fallout six years later. Meg might be the one who's gun-shy about a wedding and another marriage, that's what it sounds like. I also enjoy the recurring theme of all of these InStyle profiles, which is that you really shouldn't set goals based on age, like "I'm going to do this and this before I'm 30!" I agree. I also agree that grunge/thrift store style is the best, especially with big boots. Ah, the '90s.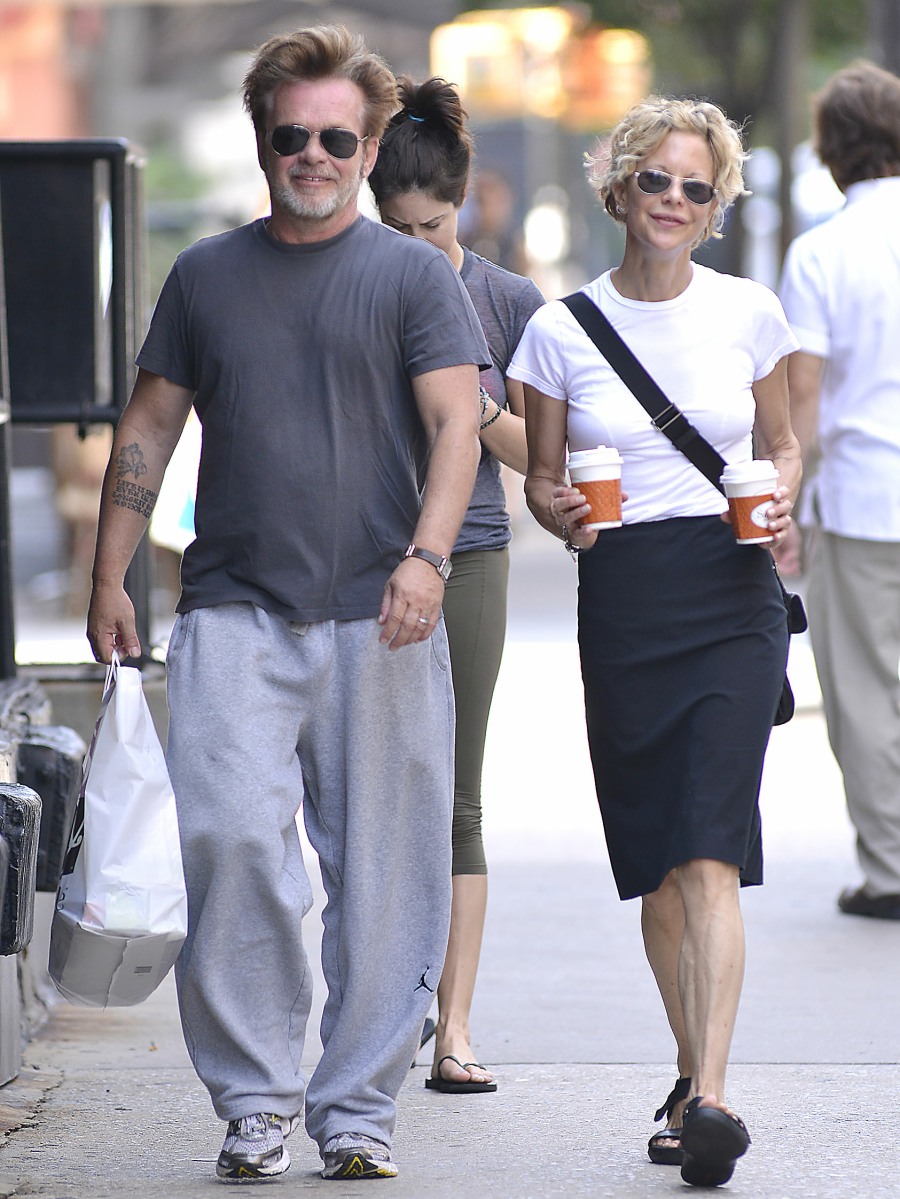 Photos courtesy of WENN, InStyle IG.