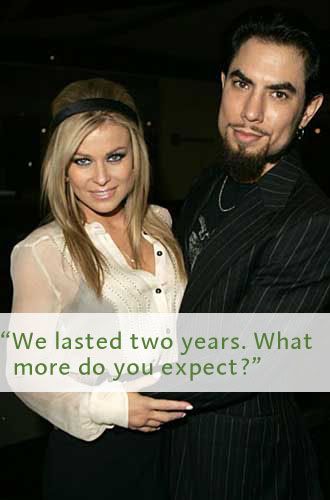 Life and Style magazine reports that the rumor we told you about over a week ago is probably true:
[Navarro] admits, "The truth is, we definitely work quite a bit. Our work takes us away from home quite a bit. She goes overseas, and there are times when I'm away from her. It sucks, I will say that."
Meanwhile, a source tells the publication, "Dave and Carmen are headed for a separation. They've been having issues for a while now. They're living separate lives."
Navarro most recently appeared without his wife at the Rock and Roll hall of fame induction ceremony.