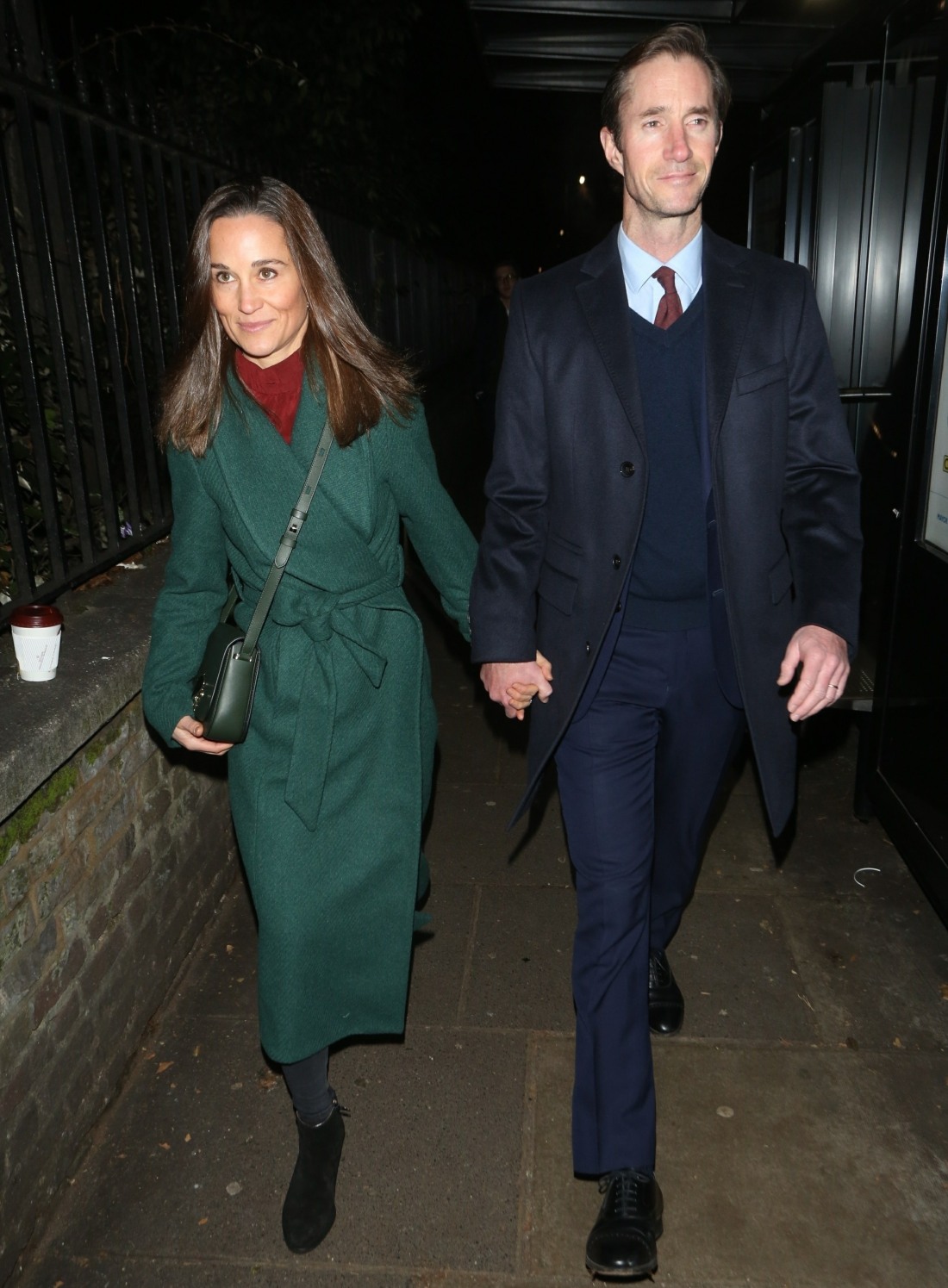 When Pippa Middleton married Terribly Moderately Wealthy James Matthews, I thought we were in for a Pippa-Renaissance of lifestyle-blogging and mommy blogging and Pippa Tipping writ large. That seemed to be the eventual goal of all the press and paid photo-ops and sponsorships around the wedding and honeymoon. But soon after the honeymoon, Pippa really did start to get more low-key. We really only see her at public events a few times a year, and she seems to live the kind of life which would have suited her sister Kate very well, doing some charity work and raising her kid in total privacy.
Anyway, Pippa and TMW James stepped out last night for the annual Henry van Straubenzee Christmas Carol concert. Carole Middleton was there too. I don't have an ID on any of these coats, but I like Pippa's green look a lot. I hate those ankle booties though. And suddenly, I find TMW James kind of handsome? He seems to have a little salt-and-pepper thing with his hair and y'all know I love a tall, odd-looking older dude. He appeals to me, out of nowhere.
As for this event, it's a charity thing for a friend of the Middletons and the Windsors. Per Harper's Bazaar: "The annual Henry van Straubenzee Christmas Carol concert is hosted by the Henry van Straubenzee Memorial Fund, an organization that donates to schools in Africa and is dedicated to the upholding the life of Prince William and Prince Harry's late friend, who died in a car crash when he was 18 years old in 2002. It's also the first organization that the two princes became patrons of." Neither William nor Harry attended this year's concert, though they have done in past years.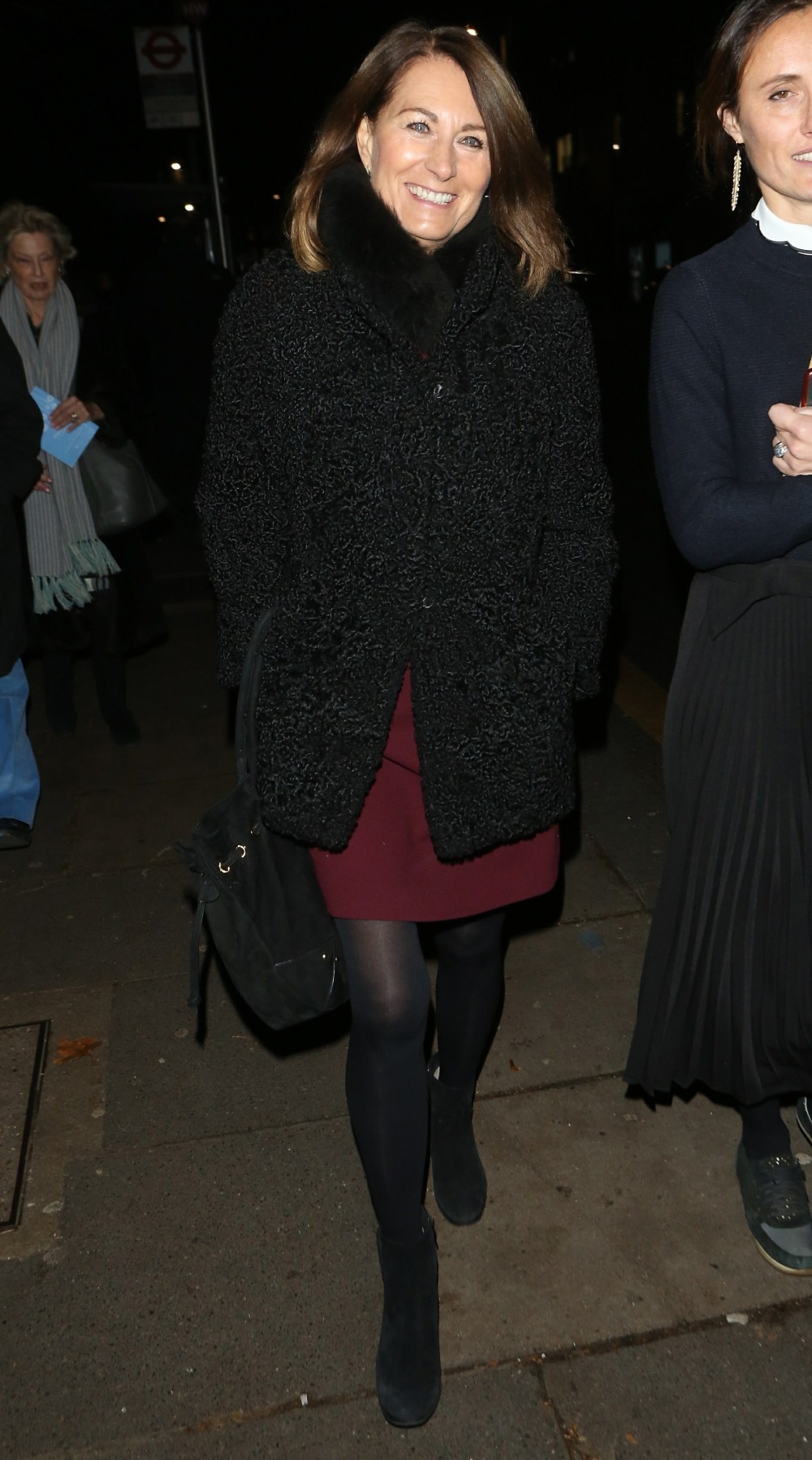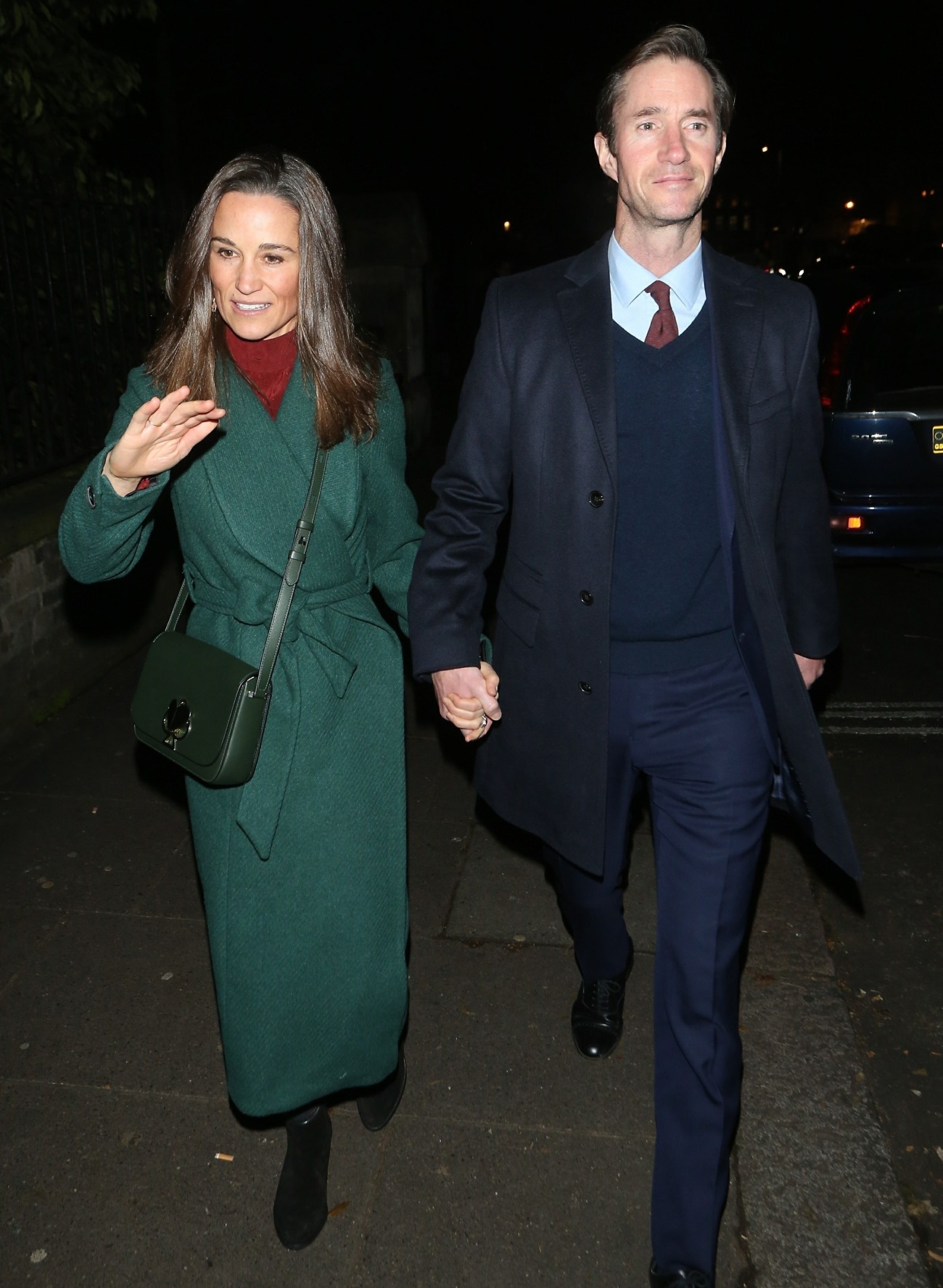 Photos courtesy of Backgrid.