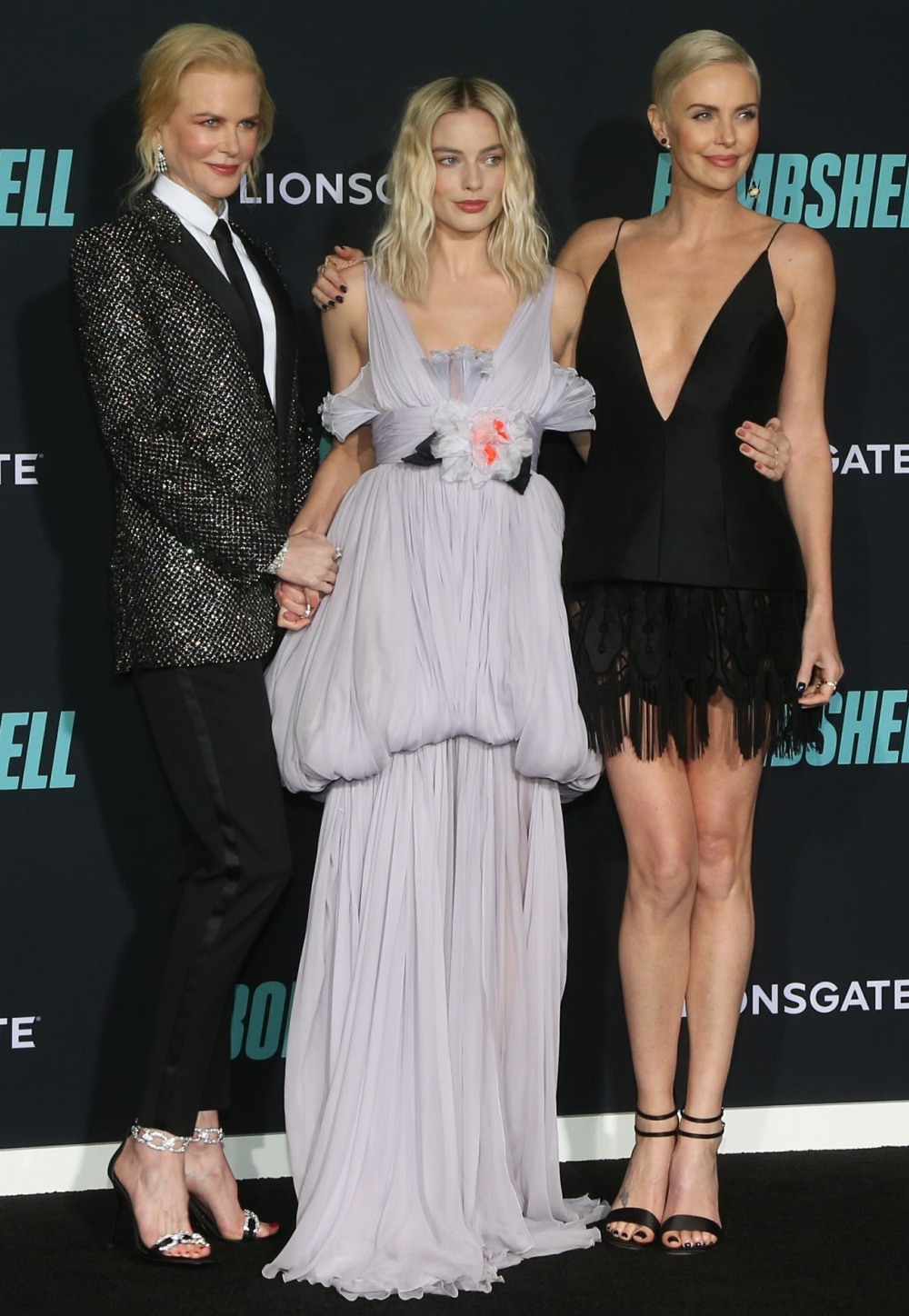 Bombshell comes out in a week, and I've been wondering why we haven't seen any major premieres of press events as of yet. I've gotten so used to people doing full-on press junkets a month in advance, so it threw me off to see the Bombshell peeps leaving it so late. But here are photos from last night's LA premiere, only they didn't call it a premiere, they called it a "special screening." It was a premiere. The ladies were dressed like they would have for a premiere. And I love how they all look very different, and yet… standing together, it all sort of works!
Fashion notes: Margot Robbie probably meant to have the "big look" out of the three, but I kind of think Charlize stole her thunder. So Margot looks kind of sad in this Giambattista Valli gown. Considering the other two women, Margot looks both overdressed and yet… not formal enough? It's her hair. If you're going to wear a proper gown, get a hairstylist worth a damn. Also, I dislike the gown but I usually dislike anything tiered. This looks like a droopy, limp peplum.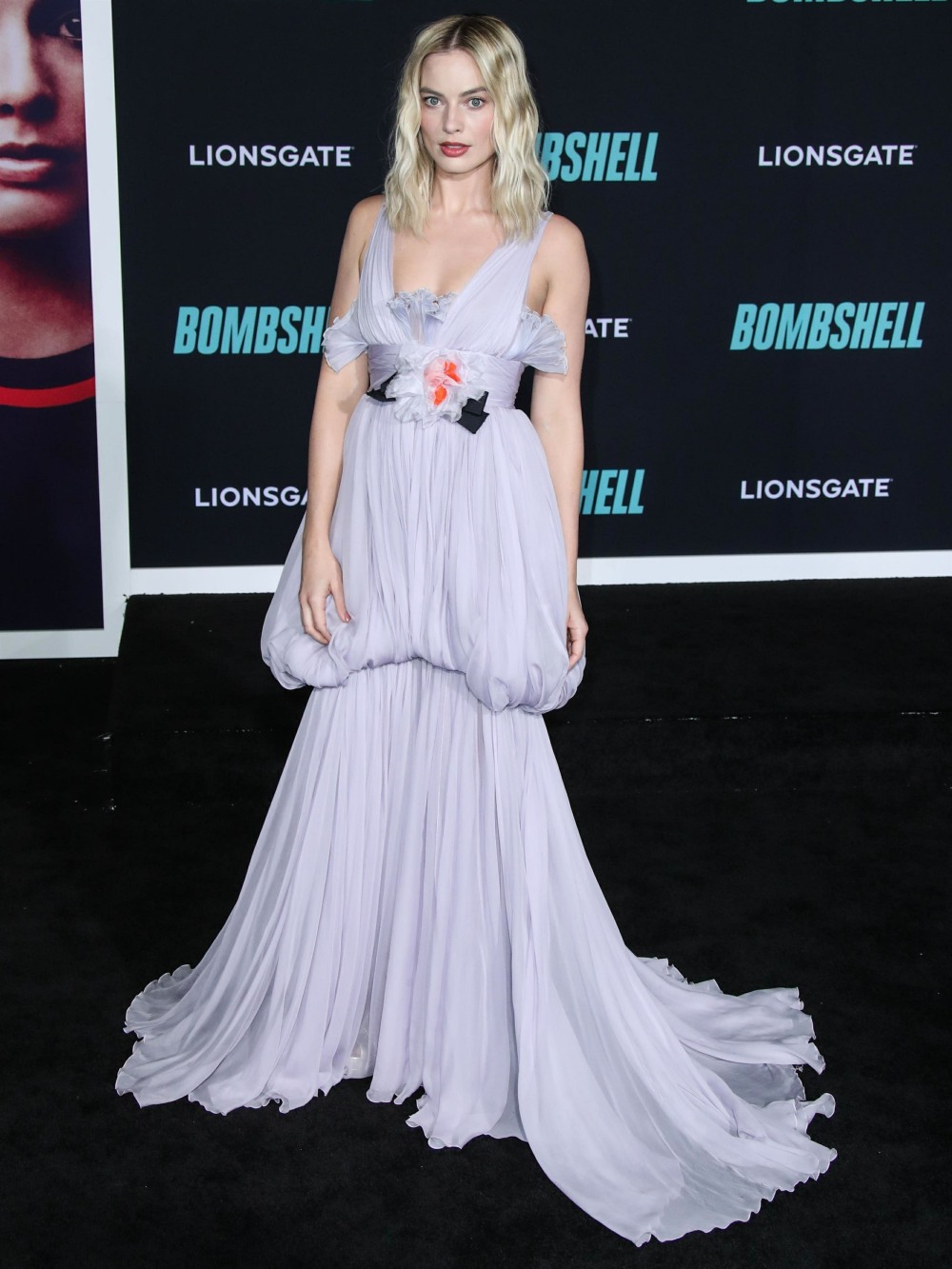 Nicole Kidman wore Saint Laurent – Nicole's style has been on the fritz for years, but I like this? She has the figure and attitude for menswear-inspired looks.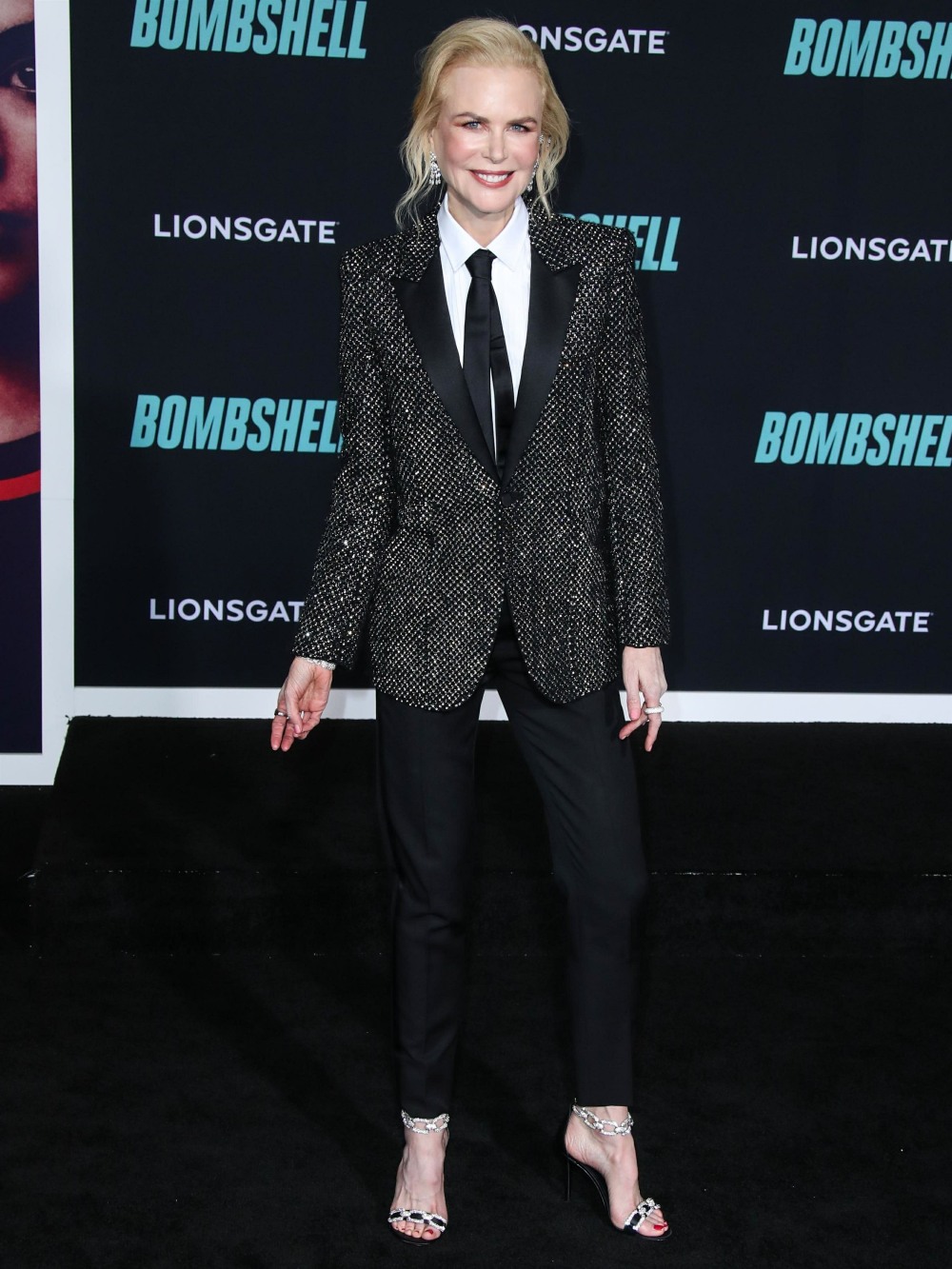 Charlize Theron killed it in this custom Dior minidress. She's a long-time face of Dior and this was so obviously customized just for her body. The styling though… I mean, did anyone see the hair first and think "wow, Michelle Williams??" Facially, Charlize is starting to look like Michelle too, I think. Hm.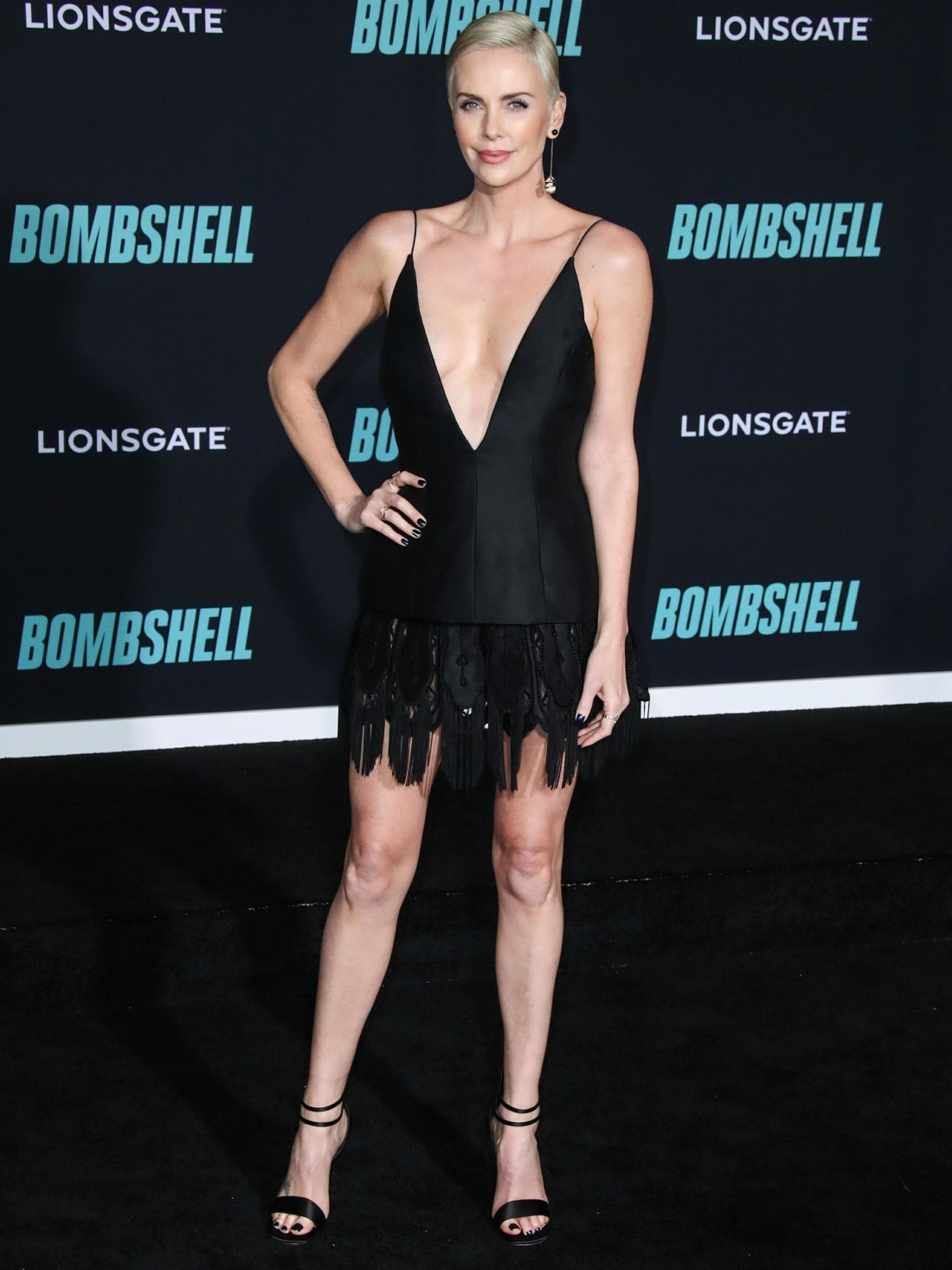 Photos courtesy of Backgrid.