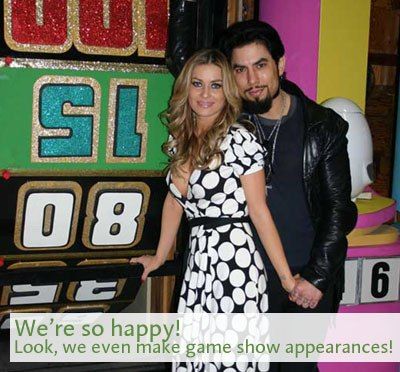 Carmen and Dave were photographed outside of Fred Segal today. Dave is not the type of guy to go shopping with his wife and they're obviously doing this for publicity. We reported earlier today that Life and Style is claiming the couple is having trouble and that Dave confirmed that they're rarely together. You know that Carmen is pissed. Now they're doing damage control.
Dave has also posted a message on his blog denying the reports:
FYI: That was the journalist's interpretation, I neither confirmed or confessed any issues. I merely said that we both work a lot. Nothing more. If any of you heard SRL last night, Carmen, Gregg and I were having a blast. This is my official "once and for all" comment about it. Now, on to other matters.
Let's compare pictures of the happy couple today with pictures taken of Carmen hiding her ring finger outside a doctor's office on 3/2/06.
(Thanks to MarySheepy at JJB for telling me about these earlier pictures of Electra and finding them, and Shadowboxer for posting the information from Dave's blog.)
Pictures and information [via]
Carmen Electra on 3/2 hiding her ring finger: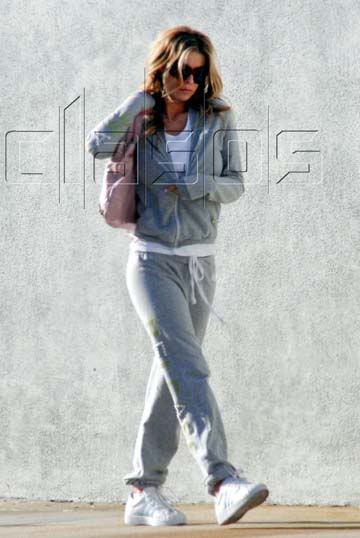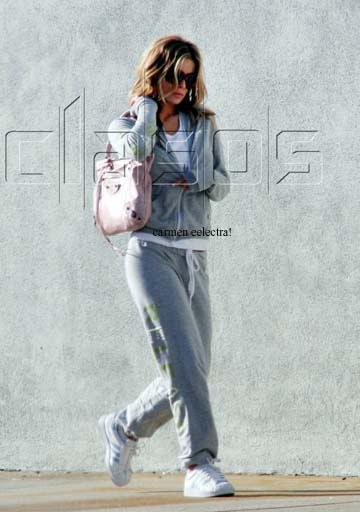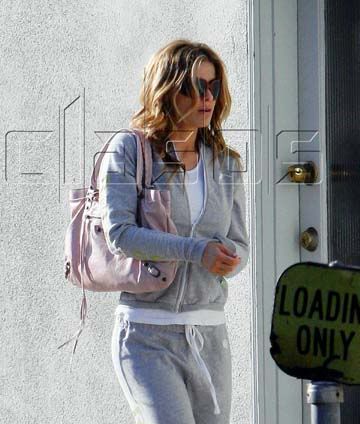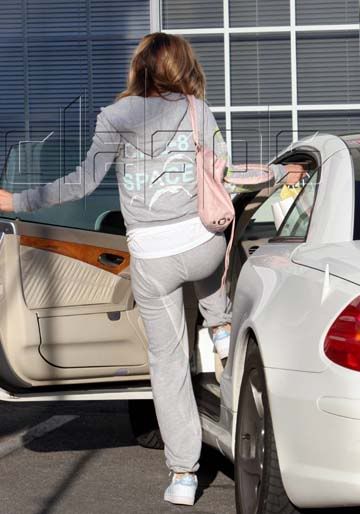 Dave and Carmen on 3/17 "going shopping":