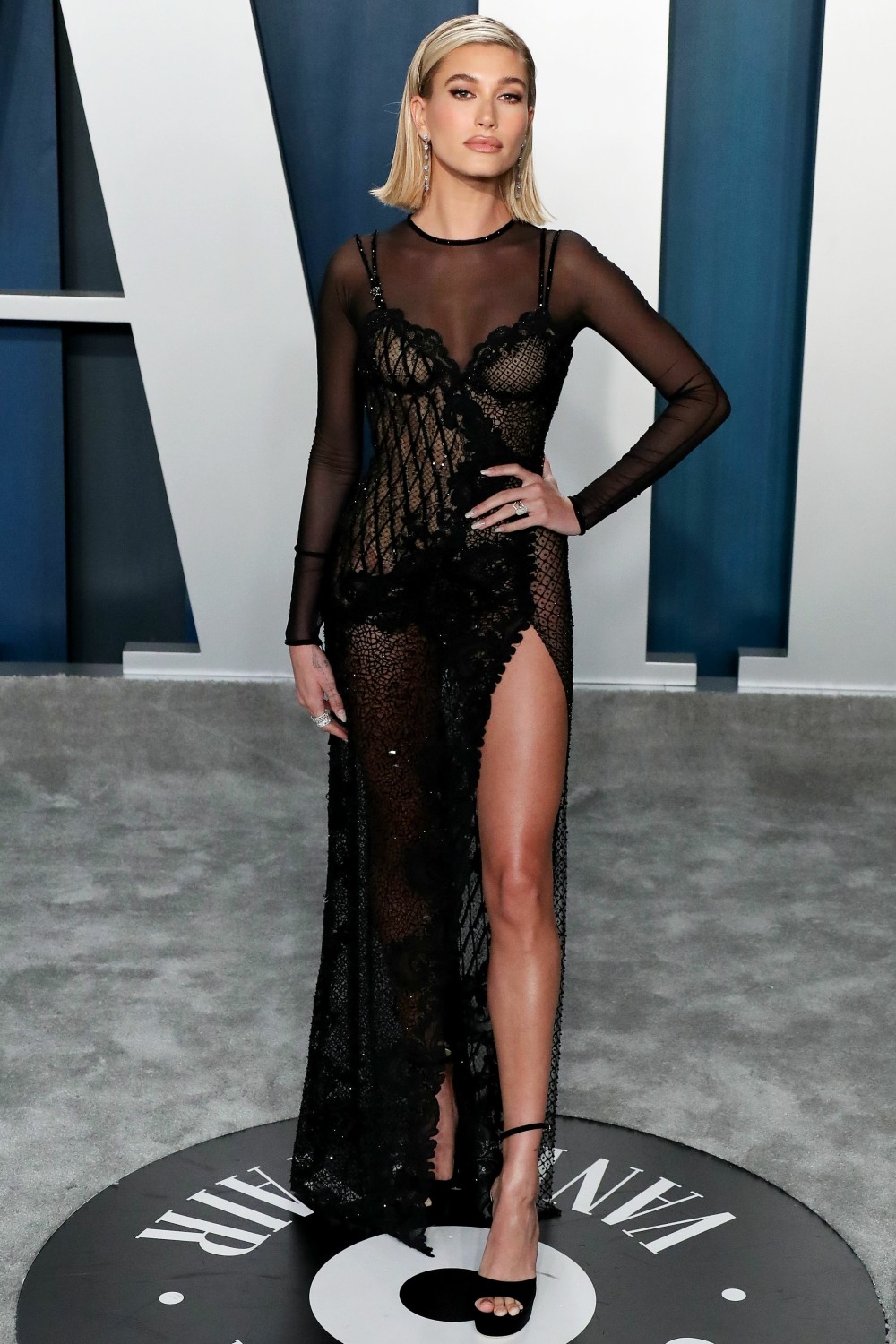 Don't hate me, but I thought Hailey Bieber was one of the best-dressed of the Oscar Party Girls. This black lace number is Versace and it looks somewhat comfortable and somewhat obvious too. I have to say… I like Hailey's hustle since marrying Justin Bieber and I like that she's parlaying the marriage into magazine editorials and appearances at Oscar parties. She looks like what she is: a young woman with hustle. No pretension.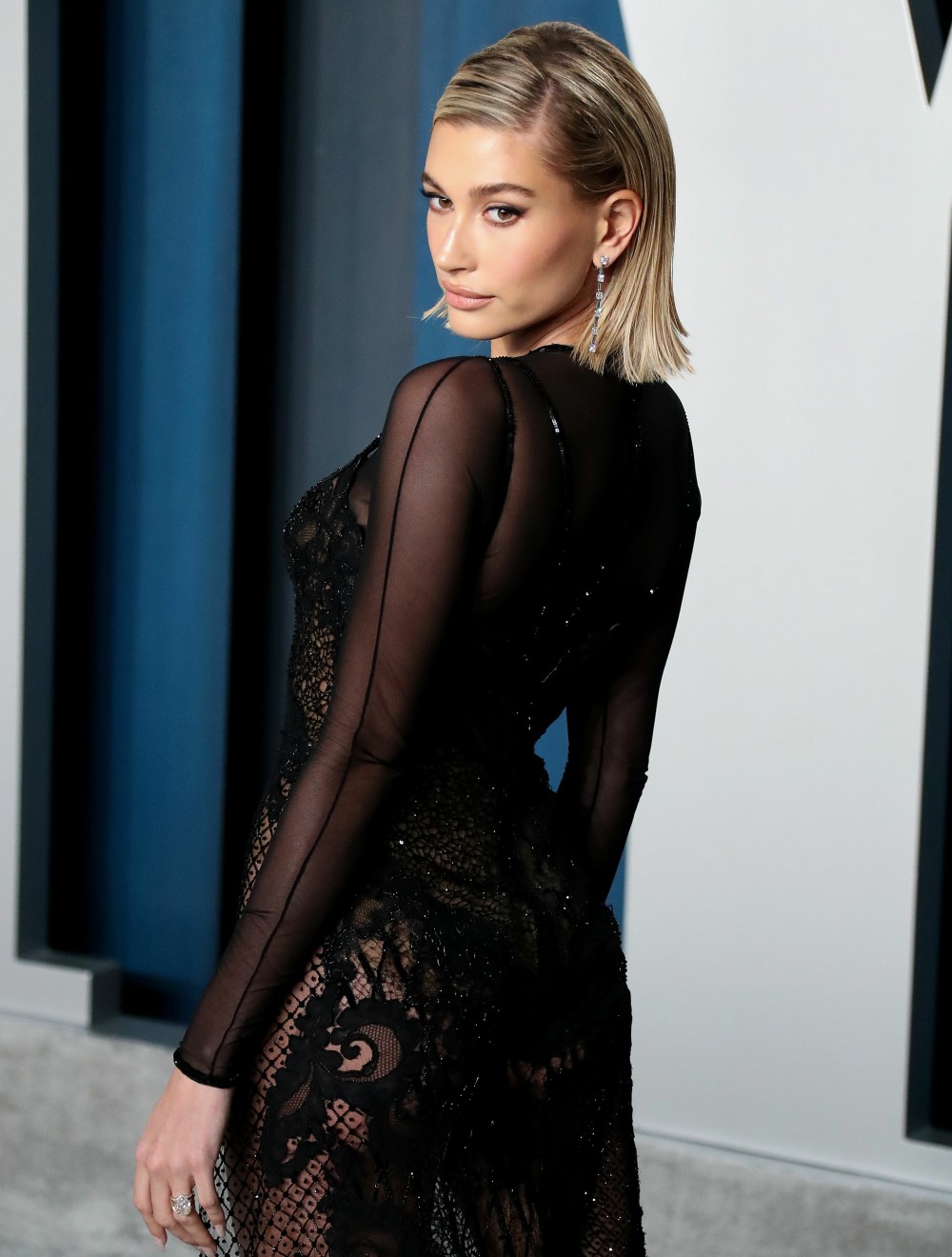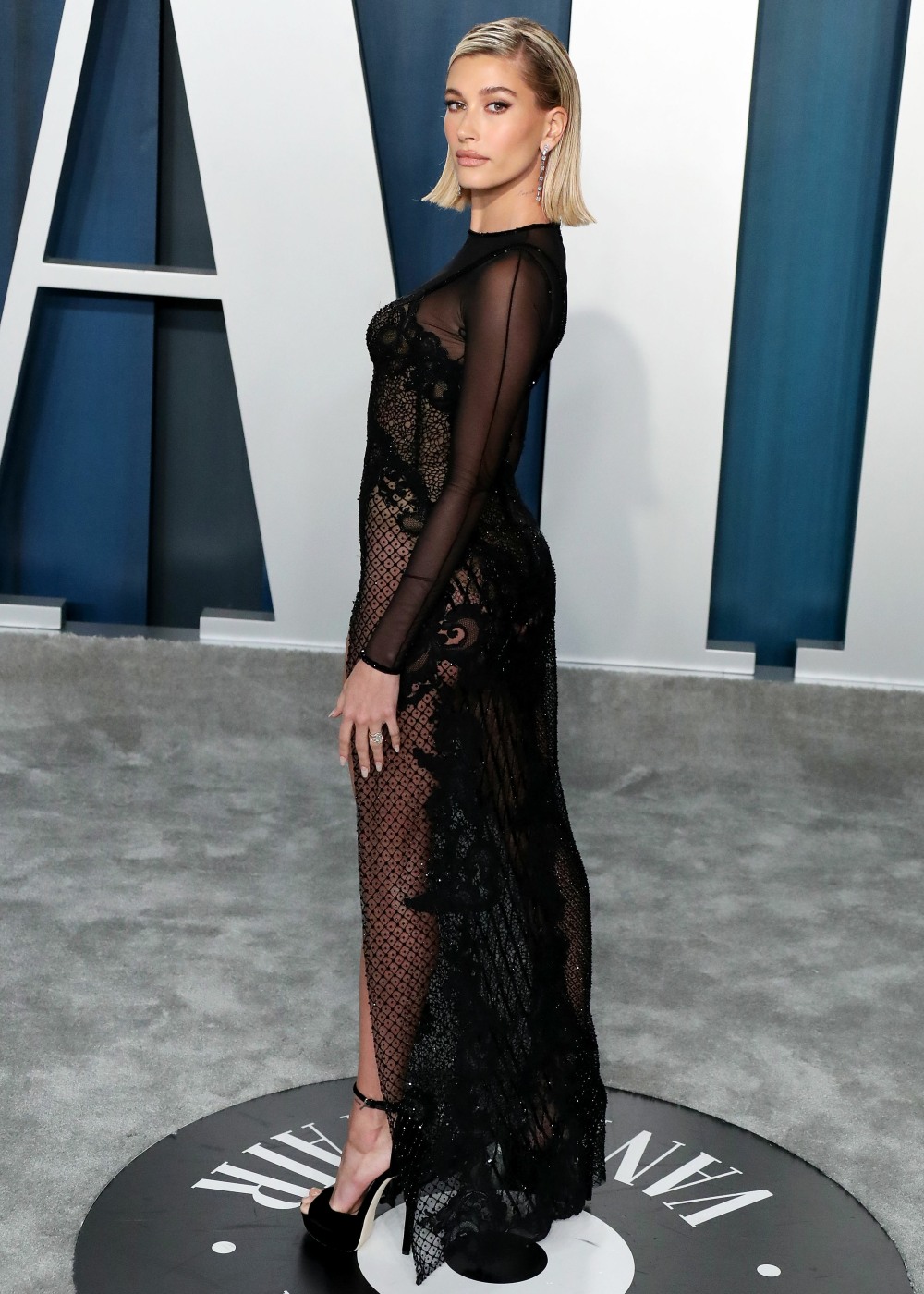 Tessa Thompson in Versace. I like the idea of this more than the execution – I know what they were going for, something like "Grecian warrior princess but modern" and if I may, I think it's the mint-green color that's ruining it.
Salma Hayek in Gucci. I mean, it's funny that her husband is a billionaire who owns all of these huge fashion houses and Salma still dresses like this.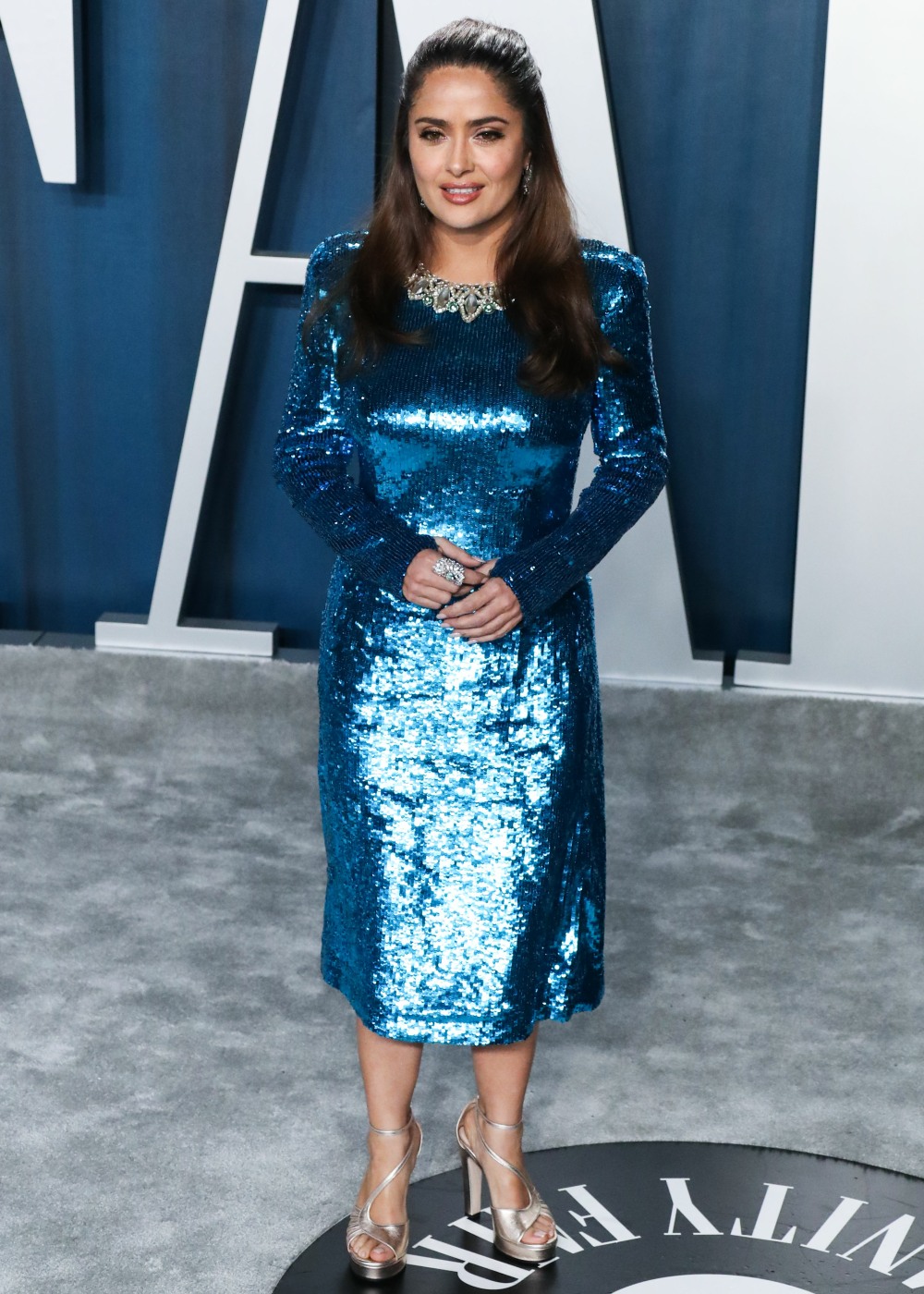 Reese Witherspoon in Dolce & Gabbana. She looks like she remembered she wanted to go to the VF Oscar party at the last minute so she pulled out a party dress from 15 years ago. IDK.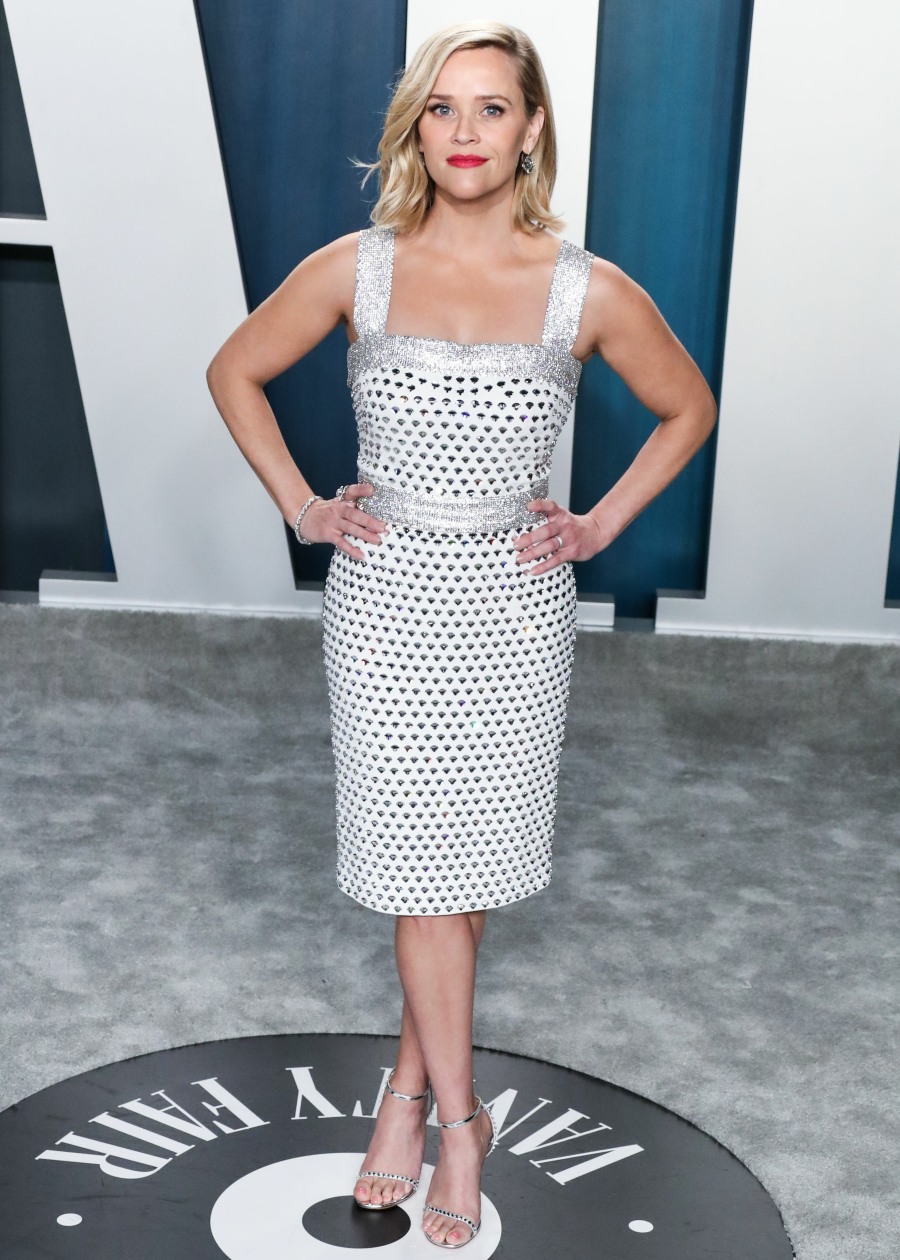 Kate Bosworth in Ralph & Russo. Kind of overdressed for the parties, huh? I don't even think it's a good dress, but it's a big, interesting dress, so there.
Photos courtesy of WENN, Avalon Red and Getty.