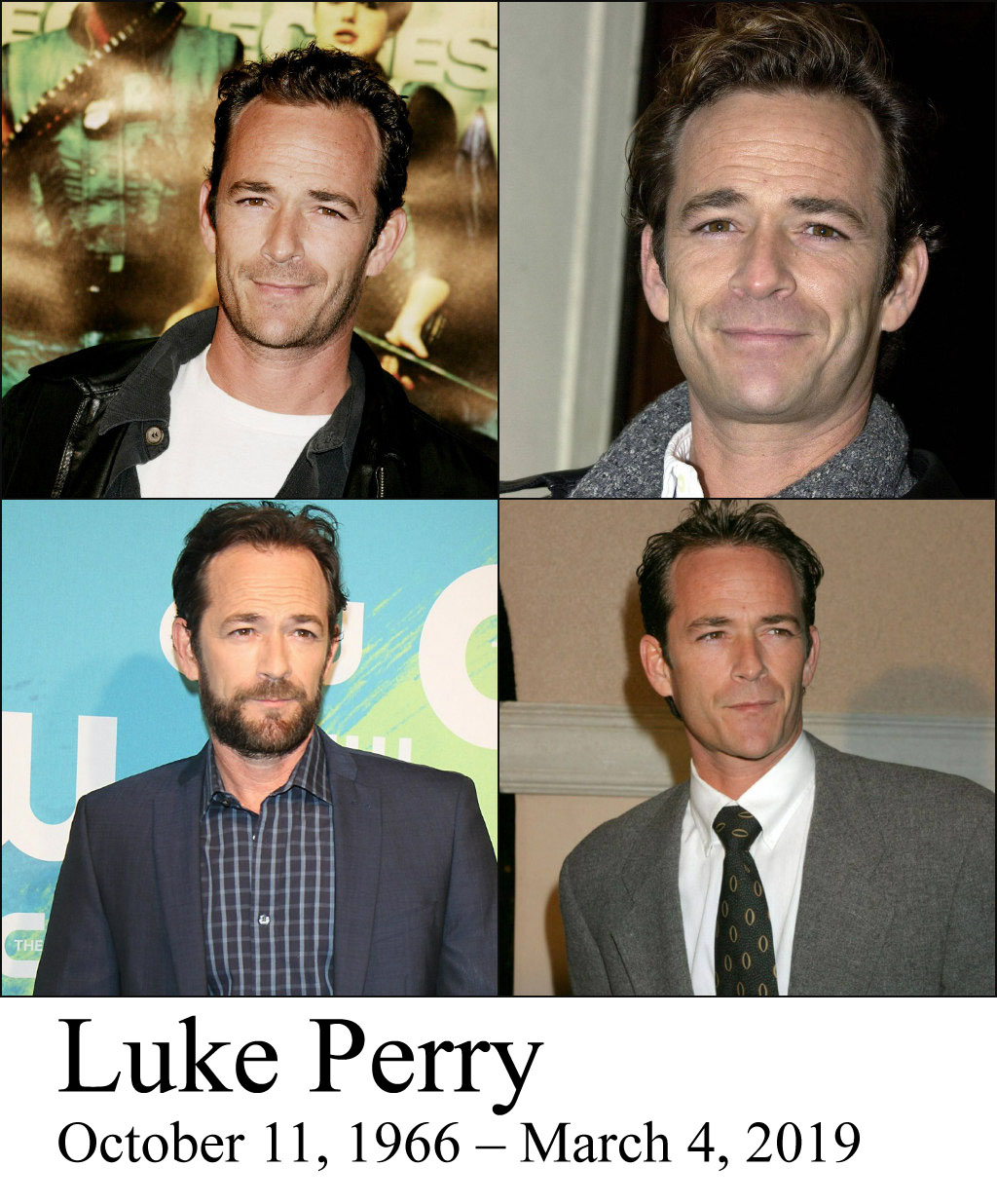 It seems like every year, the controversy over who gets left out of the Academy Awards' "In Memoriam" segment gets more contentious. In 2017, Garry Shandling, Florence Henderson, Robert Vaughn, Doris Roberts and Alexis Arquette were among those left out. In 2018, actors Adam West, Della Reese, and The Texas Chain Saw Massacre and Poltergeist director Tobe Hooper didn't make the cut. Last year, Carol Channing, character actor Dick Miller, actress Sondra Locke, Reg E. Cathey, and John Mahoney weren't recognized. I also have to mention that in 2017, the particularly egregious problem with the segment was that a picture of very-much-alive producer Jan Chapman was shown alongside the name of her friend, costume designer Janet Patterson, who had passed away in 2016.
This year, people are upset that Luke Perry wasn't included in the segment. Fellow actors Orson Bean, Cameron Boyce, and Sid Haig were also snubbed. (Though, perhaps like the omission of Singin' in the Rain director Stanley Donen last year, Bean's absence may have been down to timing: he passed away Friday. Last year, Donen died the Thursday before the ceremony.)
The Academy released a statement about the omission of Luke and Cameron:
"The Academy receives hundreds of requests to include loved ones and industry colleagues in the Oscars In Memoriam segment. An executive committee representing every branch considers the list and makes selections for the telecast based on limited available time," the Academy said in a statement. "All the submissions are included on Oscar.com and will remain on the site throughout the year. Luke Perry and Cameron Boyce are remembered in the Oscar.com gallery."
In 2018, Vanity Fair explained the process behind the "unenviable job" of creating the segment:
The Academy has the unenviable job of curating the three- to four-minute segment, which usually features between 40 and 45 names, from a list that this year began with close to 800 people. That gritty process was handled by a committee of Academy members during one lengthy January meeting, where the merits of Hollywood's most-recently departed luminaries are discussed.

One source who's been involved in the decision in years past said the meeting can go on "for hours and hours," adding, "It's all about status. It's impossible to be fair. You try, every year, to add in a certain number of editors and art directors. It's about a person's prominence in their field, and you don't want to just go with the movie stars or the big-time directors."
"In recent years," the article goes on to note, "the reel has become much more diverse in all areas: field of expertise, gender, race, and nationality." I can appreciate how incredibly difficult it must be to come up with a fairly representative 4-minute segment from hundreds of names. In the case of Luke Perry, as The Hollywood Reporter points out, Luke wasn't known for his film work as much as for his starring turn on Beverly Hills 90210. I'd actually forgotten that he was in Once Upon a Time in Hollywood, too. Luke will always be (to me) Dylan McKay and Fred Andrews. So, I understand why he might not have made the cut. Still, it must be upsetting to expect to see a loved one recognized and to have them be skipped over.
I don't think anyone will ever be completely happy with the segment, though I'd prefer a longer segment to a bunch of long speeches. But if the Academy made a longer segment, they'd still need to leave people out, and everyone would be even more upset. I wonder whether the powers that be could consider doing "In Memoriam" segments throughout the show, tied to some of the different categories. They might be able to get more names in, but I suppose that would also get depressing after a while, too.