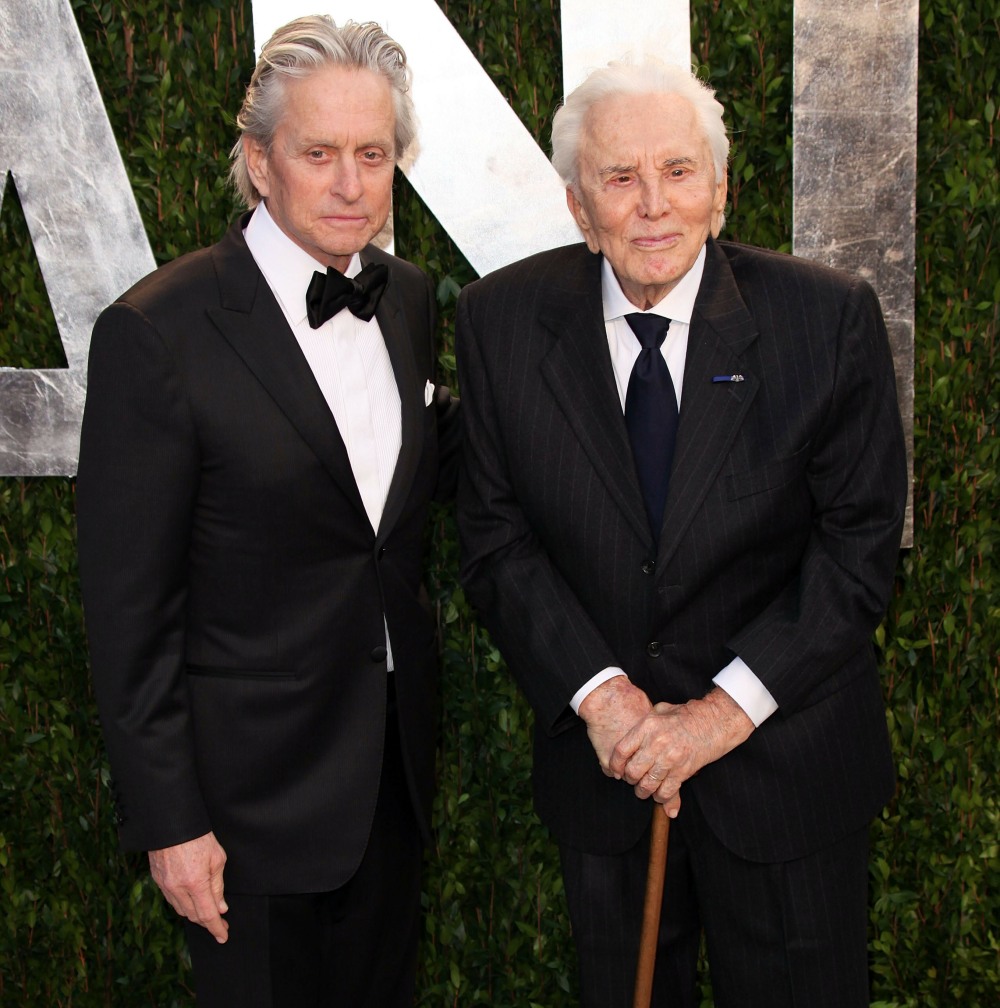 The late Kirk Douglas did not leave his estate to his beloved famous son, Michael Douglas. This is not shocking to me – Michael Douglas is incredibly rich on his own, much richer than his father and his siblings. What did surprise me is that Kirk Douglas had so much money when he passed away in early February, and that he left most of it to charity. Dang. I'm sure Kirk Douglas's widow would have liked more of his estate, right??
Hollywood legend Kirk Douglas was always a pretty charitable guy — and that didn't end with his death earlier this month. The silver-screen icon, who died Feb. 5 at the age of 103, left the bulk of his $80 million estate to the Douglas Foundation, the charity he co-founded nearly six decades ago, it was revealed Sunday. The nonprofit benefits the Children's Hospital of Los Angeles, The Kirk and Anne Douglas Childhood Center and a St. Lawrence University scholarship for underprivileged students.

The Douglas Foundation, created in 1964 by Douglas and his wife Anne Beydens Douglas, also doles out dollars to Westwood's Sinai Temple and Culver City's Kirk Douglas Theater, a restored venue. Anne Douglas, who was married to the acting legend for 65 years, still serves as the nonprofit's managing trustee.

"The Douglas Foundation's principal goal is to help those who cannot otherwise help themselves," the group's Web site says. "Its primary focus is improving education and health, fostering the well-being, and most importantly developing new opportunities for the child who hold our future in the their hands."

It's unclear who will get the rest of Kirk Douglas' money — about $10 million — but in addition to Anne, he is survived by Joel Douglas, the couple's son, and Peter and Michael, his sons from his first marriage. Joel is a film producer and Peter is a television producer.
Well, at least Anne Douglas is getting money as a trustee of the foundation, at least that's what I assume – that her role has a salary. As I said, Michael Douglas doesn't need his dad's money. Michael is worth somewhere between $250 to 300 million by most accounts. But what about Joel and Peter? I bet they could have used some of Kirk's money. Maybe they get to share that $10 million with Anne Douglas.
(PS… As I was going through the archive photos of Kirk Douglas, I thought Anne was Nancy Reagan, hand to God. I was like "was Kirk friendly with Nancy Reagan?!?")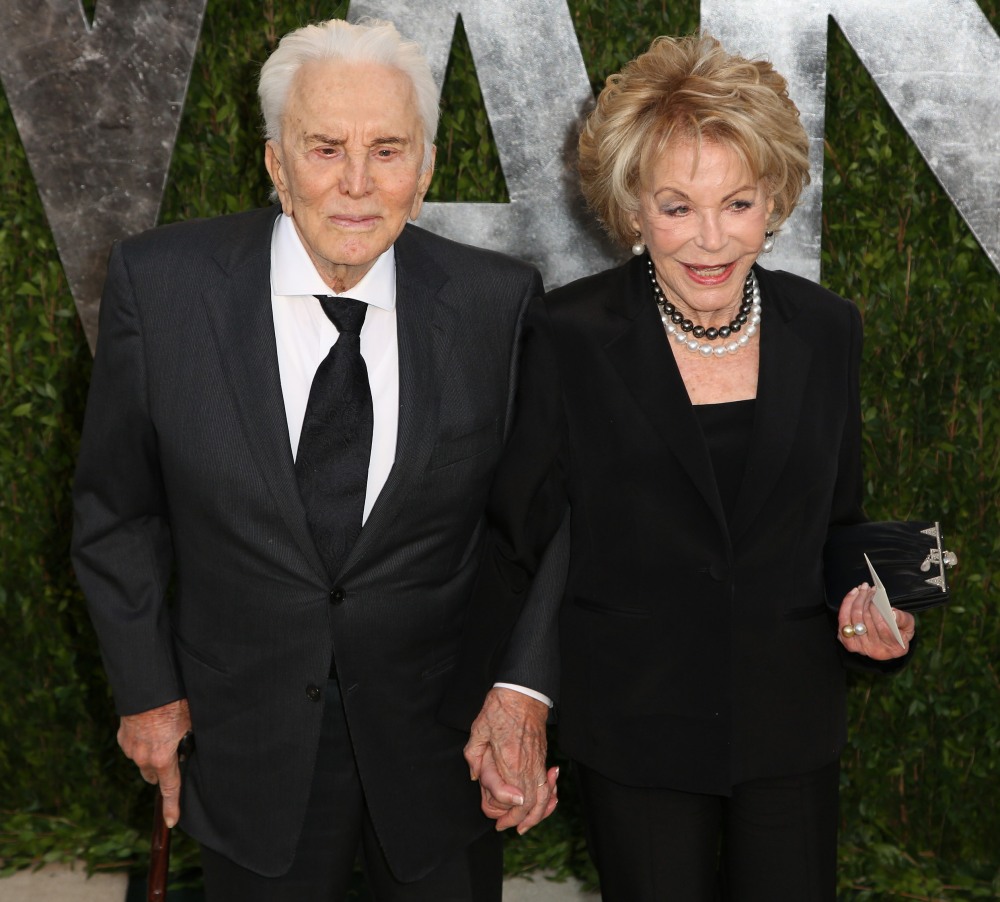 Photos courtesy of WENN.