Embed from Getty Images
If you're around my age you used to catch the Oprah show in the afternoons when you got home from school. We had VCRs back then but the threshold to program them was high, so I was taping MTV's 120 Minutes and All My Children, not Oprah. I secretly loved her though and my mom and I would watch it together. Well now we can relive those glorious Oprah moments on her new podcast! They're releasing 10 episodes of her most watched shows on March 3rd, with one every week after that. It's going to be called The Oprah Winfrey Show The Podcast and you can subscribe to it now. I checked and it's on Google Podcasts already along with Apple Podcasts. The trailer is available now and says it "features handpicked moments from the 4,561 episodes we taped over 25 years." Oh and sidenote: our podcast is finally coming back on Monday. I'm sorry, I moved and it was a lot of work!
Fans of Oprah Winfrey will soon be able to listen to their favorite episodes of her iconic talk show thanks to OWN's The Oprah Winfrey Show The Podcast, PEOPLE can exclusively announce.

Launching on March 3, the network will release 25 years of episodes from the talk show hosted by the beloved 66-year-old TV star.

"Oprah is opening the vault," a voiceover teases in a trailer. "Twenty-five years of legendary interviews, a-ha moments, ugly cries and unforgettable surprises!"

The talk show-turned-podcast will revive over 4,500 episodes that aired between Oprah's first episode on Sep. 8, 1986, and its last on May 25, 2011. OWN will release 10 episodes on March 3 — some of the show's most-watched episodes — followed by one new episode every week thereafter.

"As we head into a new decade, it's a great time for fans of The Oprah Winfrey Show to revisit the joy, laughter and inspiration that kept us all tuning in daily for 25 years," says OWN president Tina Perry. "The Oprah Winfrey Show The Podcast is the perfect opportunity to look back and reflect, take stock of how we've grown and to be reminded that we're all in this together."
I wonder if they'll put out the Oprah dragging her fat in the wheelbarrow episode or if that doesn't translate to just audio. I jest, I'm sure they're curating the best ones and editing them for podcast format. I would love to hear the giveaway episodes like "you get a car!" I will totally listen to this. The other day I had a suggested YouTube video come up with Oprah's thoughts on having your dreams come true. She told the story of her grandmother telling her, at age five in Mississippi as they folded laundry, that if she was lucky she'd find a nice white family to work for like she did. Oprah knew, even back then, that she was destined for better things.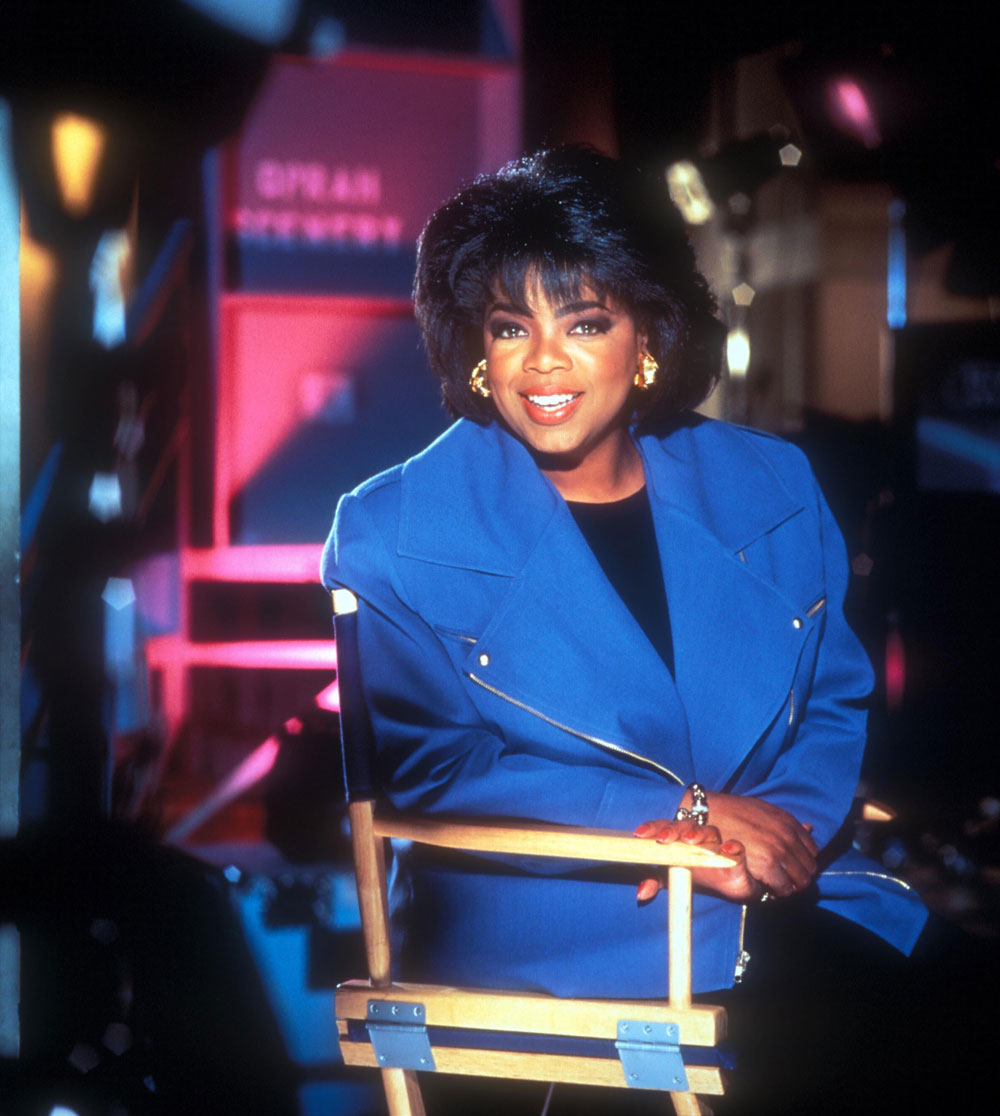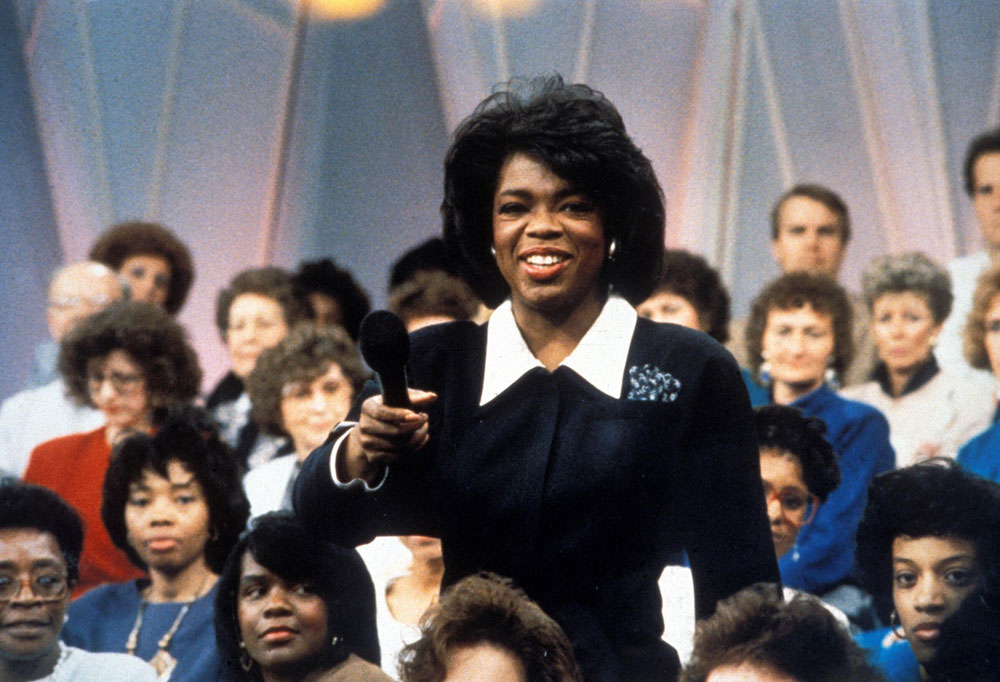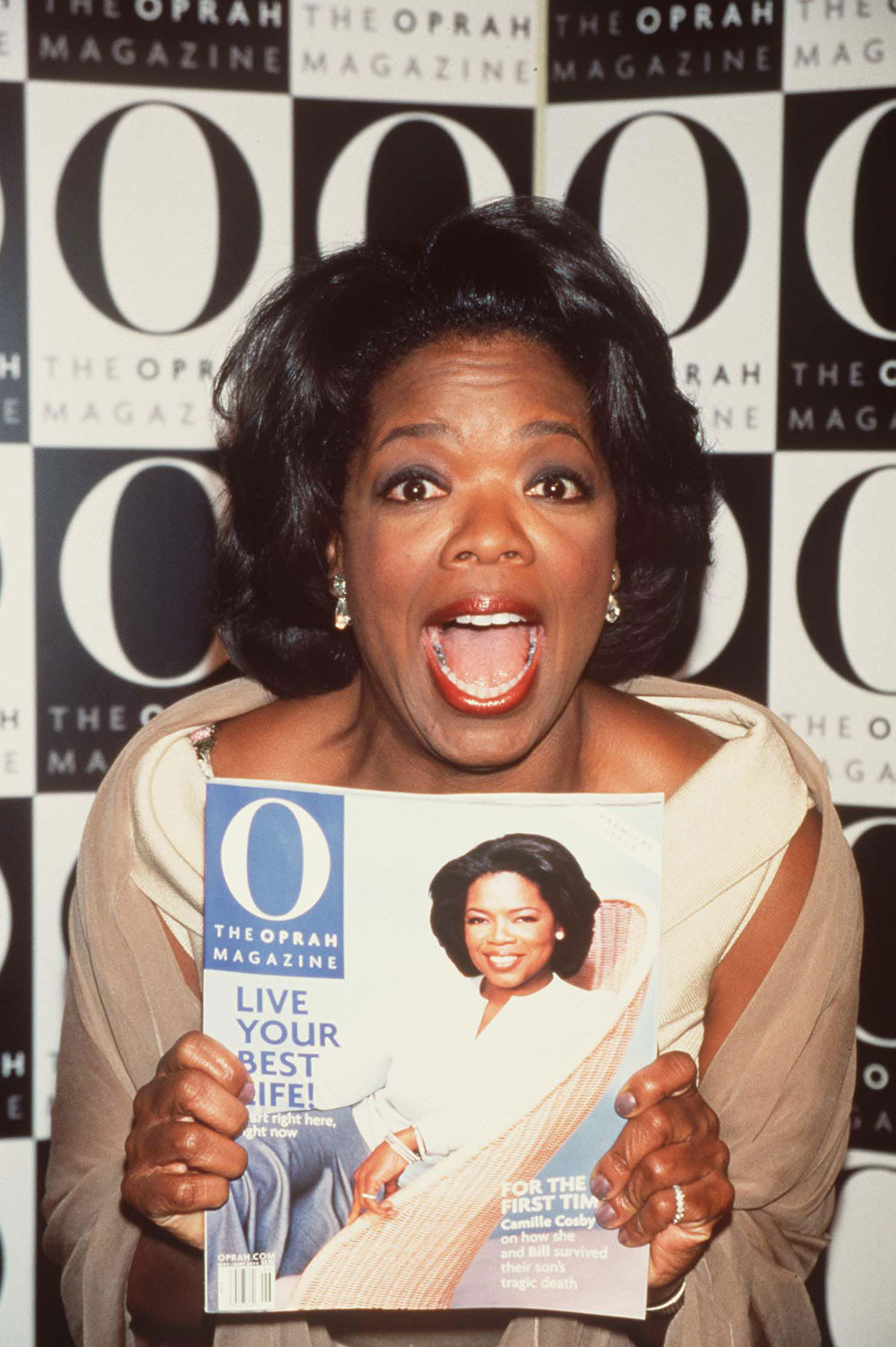 photos credit: WENN, Getty and Avalon.red