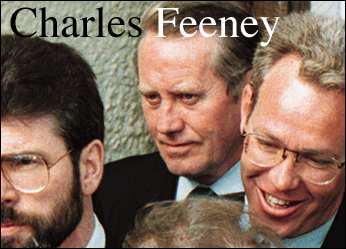 The guy who founded the Duty Free shops, Chuck Feeney, 76, wears a watch worth $15, flies coach, and doesn't own a house or even a car. You might not have heard of him because he keeps a low profile and is pretty humble about not just his wealth but his extreme philanthropy.
Feeney is living a simple life not only so others can "simply live," but so that he can make a huge difference in the world, all without taking much credit or wanting people to notice. He went to great lengths to keep his identity secret when he first started giving away his money, and was only revealed as one of the world's greatest philatropists when it became inevitable. He has donated more than $4 billion through a charitable foundation he founded with shares of his own company to keep his name out of the press.
Feeney, an Irish-American with dual citizenship, earned his wealth through the old fashioned desire to work hard. He is giving it all away using the philosophy that he can't take it with him:
Rather, his frugality — the plastic bag that served as a briefcase, the drugstore reading glasses, his $15 plastic watch — stemmed from an urgent desire to take the fortune that he sacrificed years of his life making and give it, nearly every cent, away. For nearly 15 years, this entrepreneur and silent benefactor wasn't even working for himself anymore: He had secretly transferred his share of the company that he co-founded and ran to his offshore foundation. It would become one of the biggest and most unusual philanthropic feats in history. But it came with one ironclad caveat: that no one should ever know his name.

To keep his identity secret, he went to obsessive lengths, incorporating his charitable foundation in Bermuda and attaching highly lawyered confidentiality agreements and cabal-like vows of secrecy to his foundation's grants. After the cashier's checks cleared, there were no black-tie galas, no self-effacing speeches.

It seemed like something out of Charles Dickens. Yet for more than a decade, New Jersey-born airport-gift-shop magnate Charles F. Feeney pulled it off, even concealing the fact of his giving from his longtime business partner. It was only when his Duty Free Shoppers was sold, in 1997, that the full extent of his largesse became clear. The shares that he had transferred 13 years earlier fetched $1.6 billion when the company was sold. Because Feeney, now 72, donated his stake in the company nearly 20 years ago, he doesn't qualify for inclusion in our ranking, although a gift of $1.6 billion today would land him at No. 4 on this year's list of the most generous philanthropists.

Chuck Feeney may be an extreme case, but he's far from alone in wanting to shield himself from the public's view. Operating alongside philanthropic superstars such as William H. Gates III and George Soros is a seldom-glimpsed group of contributors — people who prefer to remain in the shadows rather than having their names carved in stone.
[From Businessweek.com via Mercola.com]
While celebrities wear $700 shoes and carry purses worth more than some people in third world countries make in several years, Chuck Feeney realizes that those things are meaningless and that in the end we'll all be equal anyway. He carries his papers in a plastic bag, and uses the subway. As for why he eschews material goods and gives all his money away he uses an old Gaelic proverb: "There are no pockets on a shroud."
There's nothing wrong with wanting nice things, or with announcing it when you do something good for others, but there's something so admirable about people that don't want attention or recognition for the wonderful things they do.
Feeney's foundation is called The Atlantic Philantropies, and strives to make a difference through funding programs for disadvatanged children and for public health throughout the world.
Header image from Time.com