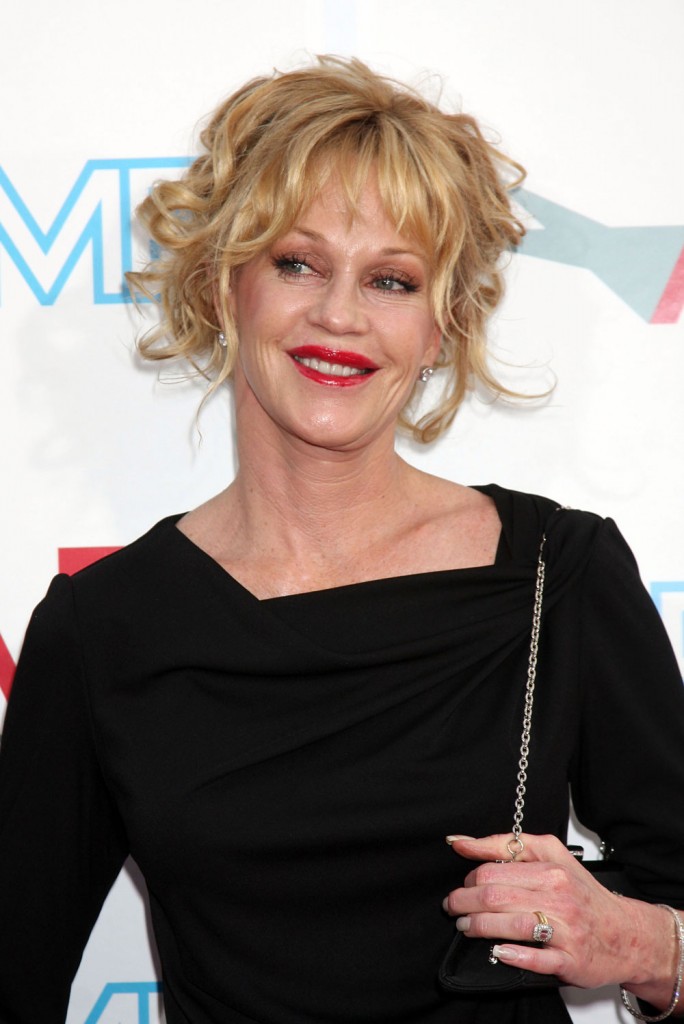 Melanie Griffith has a long, storied history of drug and alcohol abuse dating back to her days as Mrs. Don Johnson. Lately, the wife of Antonio Banderas seems to have a new drug of choice – plastic surgery. But Star magazine says the actress has been using again, and her husband has made it clear: rehab or divorce.
Melanie Griffith has checked into a rehab facility, her rep confirms to Star.

"She is there to reinforce her commitment to stay healthy. This is part of a routine plan that was designed between her and her doctors years ago," Melanie's publicist, Robin Baum, tells Star of the actress' stay at Cirque Lodge in Utah.

But an insider tells Star that this stint in rehab is a bid to save her marriage. "She's working with the counselors on getting control of her demons."

The 52-year-old movie star has battled addictions to drugs and booze since she was a teenager and she's had several previous stints in rehab. But her latest fall off the wagon is the last straw for her husband of 13 years, Antonio Banderas.

"The reason Melanie checked in was her husband was demanding that she get clean and sober," another source tells Star. "He told her that if she didn't get the help she needed it would be the end of their marriage."

According to a third source, "Melanie's struggling right now, but Antonio has been checking in on her as much as he is allowed, making sure she gets back on her feet. Without Antonio in her life, I honestly believe Melanie would be dead."
I guess this shows that addiction can be a lifelong struggle, no matter who you are. It's sad, because Melanie's addiction problems have ruined her last two marriages, and probably taken a toll on her career. It's sad for their family, too – they have one daughter, Stella, and Melanie has two other children. Unfortunately, this is probably an all-too-familiar situation for them. It seems that Antonio is going the "tough love" route with his wife. Hopefully, that will be motivation enough for Melanie to start taking better care of herself.
Melanie Griffith is shown out with her daughters on 6/9 and 6/11 and at an event on 6/11. Credit: WENN.com/FayesVision