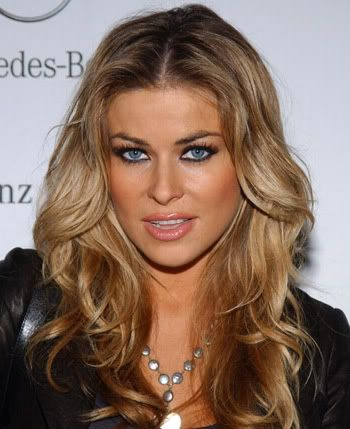 Carmen Electra and the Hilton sisters were photographed at Mercedes Benz L.A. Fashion Week in Culver City, CA yesterday. Matthew Perry also made an appearance sporting a cute spiky hairdo and glasses.
As we reported two days ago, Electra and Navarro are denying reports that their marriage is in trouble because they're spending time apart:
Electra's rep tells me, "They are fine, fine, fine. This started somewhere and it's just gotten out of control." Whispers of problems apparently began in recent weeks because Electra and Navarro haven't been seen together as much they used to be.
Looks like Navarro was too busy this time to sit through a fashion show for the sake of his marriage. We can't blame him.