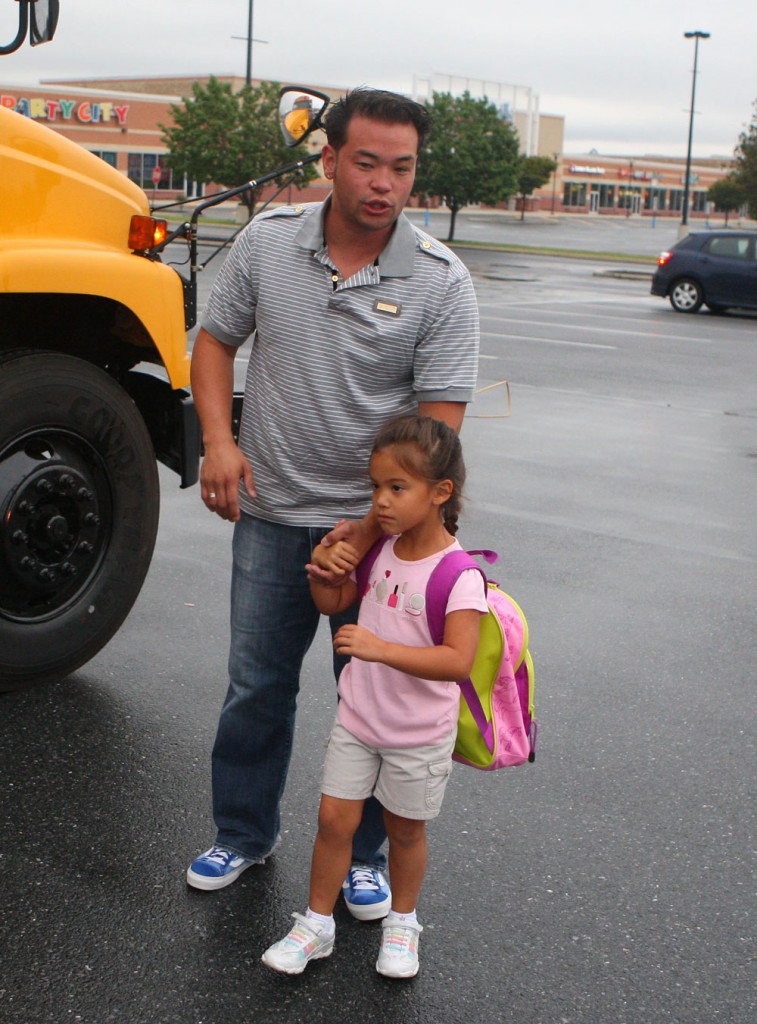 It's hard to see Jon's injuries in this picture. US Weekly has a better one
Jon Gosselin was photographed out with a shiner and a cut over his eye, which required stitches. According to Gosselin's "rep," who must be new because he's been making self-incriminating statements to the press on his own behalf for months, the injury happened when Jon tried to open a kitchen cabinet in the dark and smacked himself in the eye. Are you kidding me? That's like Kate Moss and Jamie Hince saying their bruises happened when a bunch of Christmas decorations fell on them – unlikely. Maybe it went down that way, though Jon was surely wasted at the tmie.
Ouch!

Jon Gosselin had to get stitches along his left eyebrow after a mishap at his $1.1 million home in Wernersville, Pa.

See how Jon and Kate Gosselin spent their summers.

What happened?

"He hit his head opening a kitchen cabinet door in the dark," his rep told Usmagazine.com Thursday. "But he's OK now."

Earlier on Thursday morning, the father of eight reunited with estranged wife Kate to send their 8-year-old twins, Mady and Cara, off for their first day of school.
[From US Weekly]
This guy went out drinking and either a boyfriend or husband of one of his many hookups clocked him or someone took offense to one of the many idiotic things he said. Maybe someone just hauled off and punched him for being a douche and complaining about making tens of thousands of dollars a day for hanging out at his house. It's kind of gratifying to see Jon Gosselin with a black eye. No one deserves to get a beat down, but that doesn't mean that you can't get some kind of mild satisfaction after seeing the results of one. It's not like you committed it, and you can't take it back once it's done.
Here are Jon and Kate taking their sextuplets to the school bus for the first time on 8/28/09. Credit: INFphoto.com