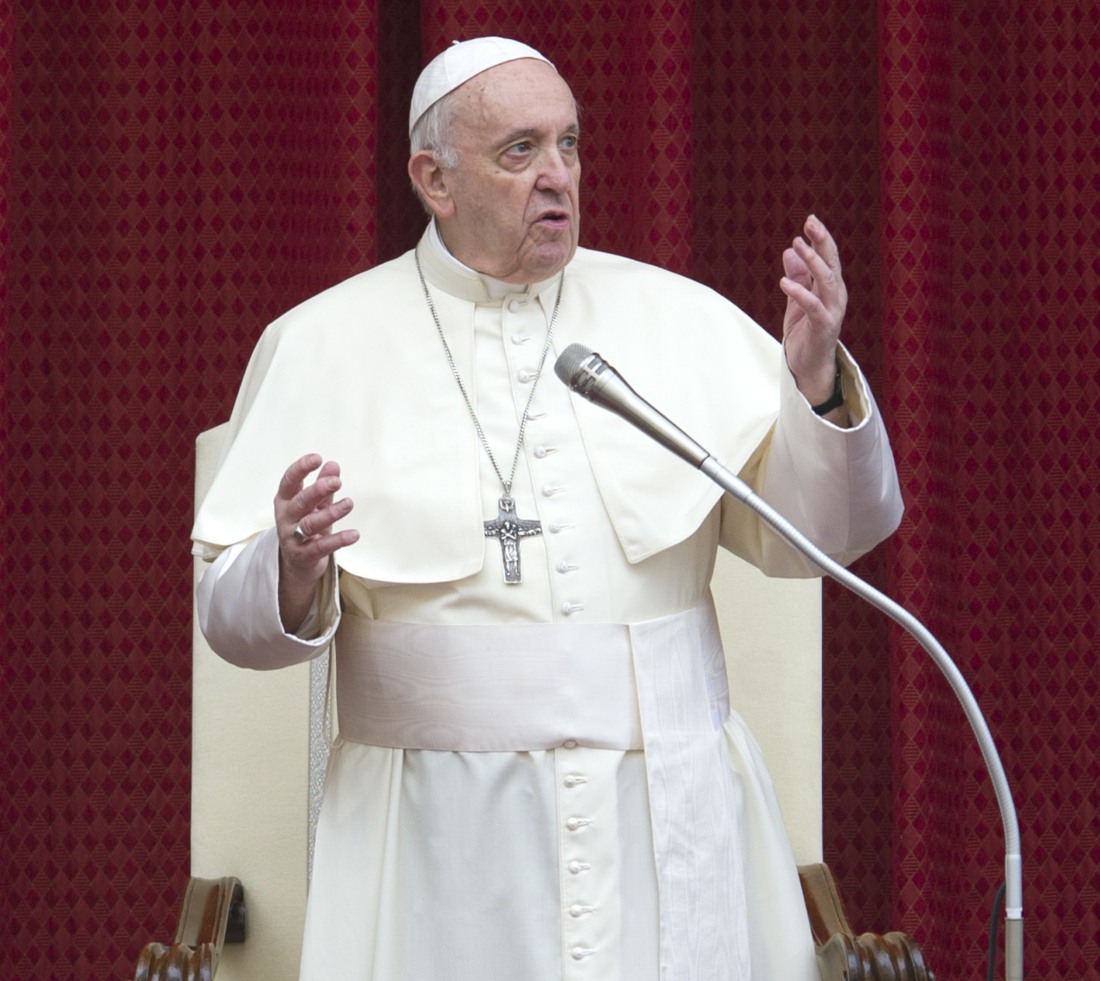 Pope Francis lived amongst regular people for many years. He always seems more understanding and forgiving than other popes throughout my lifetime, like he knows that life gets messy and sh-t isn't always black and white. He also seems to have an appetite for earthly pleasures, mainly food. In 2015, Vatican doctors forced Pope Francis to go on a low-carb diet because he was gaining too much weight. He was eating too much pizza, which is apparently his favorite. All of which brings me to this: Pope Francis says those carnal pleasures, like eating and sex, come from God so they're A-OK. Dude will say anything to get off his diet.
Can't get enough carnal sins? You're preaching to the choir, says Pope Francis. In an interview with Italian writer Carlo Petrini, who has compiled several conversations with the pope for a new book, his Holiness referred to sex and food, among other delights, as gifts from God. Furthermore, to enjoy them is not sinful, as "overzealous" church leaders have taught in the past.

"Pleasure arrives directly from God. It is neither Catholic nor Christian nor anything else; it is simply divine," he tells Petrini in the book "TerraFutura: Conversations With Pope Francis on Integral Ecology," an English working title, out now in Italy. "The pleasure of eating and sexual pleasure come from God."

Francis continued, referring to the church's past condemnation for life's gustatory and sexual pleasures as "overzealous morality … A wrong interpretation of the Christian message."

"The pleasure of eating is there to keep you healthy by eating, just like sexual pleasure is there to make love more beautiful and guarantee the perpetuation of the species," said the Pontifex Maximus. Views that banish such basic aspects of life "have caused enormous harm, which can still be felt strongly today," the 83-year-old claimed.

"I don't think it's unusual for a pope to say what he specifically said, though," said writer and Catholic critic Peter Williams. "In calling the enjoyment of food and sex 'divine', the Holy Father is rightly pointing out that pleasure comes from God." Williams told Newsweek that the Bishop of Rome was describing "the church's acceptance of 'human, simple, moral pleasure,' like good cuisine and fulsome sexual love in marriage."

Indeed, Pope Francis has said there are much bigger issues to pray over, namely climate change, deforestation and unsustainable consumption.
BRB, I'm gonna write a cookbook called The Pope's Divine Pleasures and it will be full of pizzas, pasta and asado (Argentinian BBQ). What Pope Francis says here isn't anything new or groundbreaking, but so many religious leaders (or all faiths) do tend to lean more into the more Puritanical or pleasure-withholding teachings of their religions. It's nice that Pope Francis is like "food is good, it's there to be enjoyed and sex is fun too, it's fine."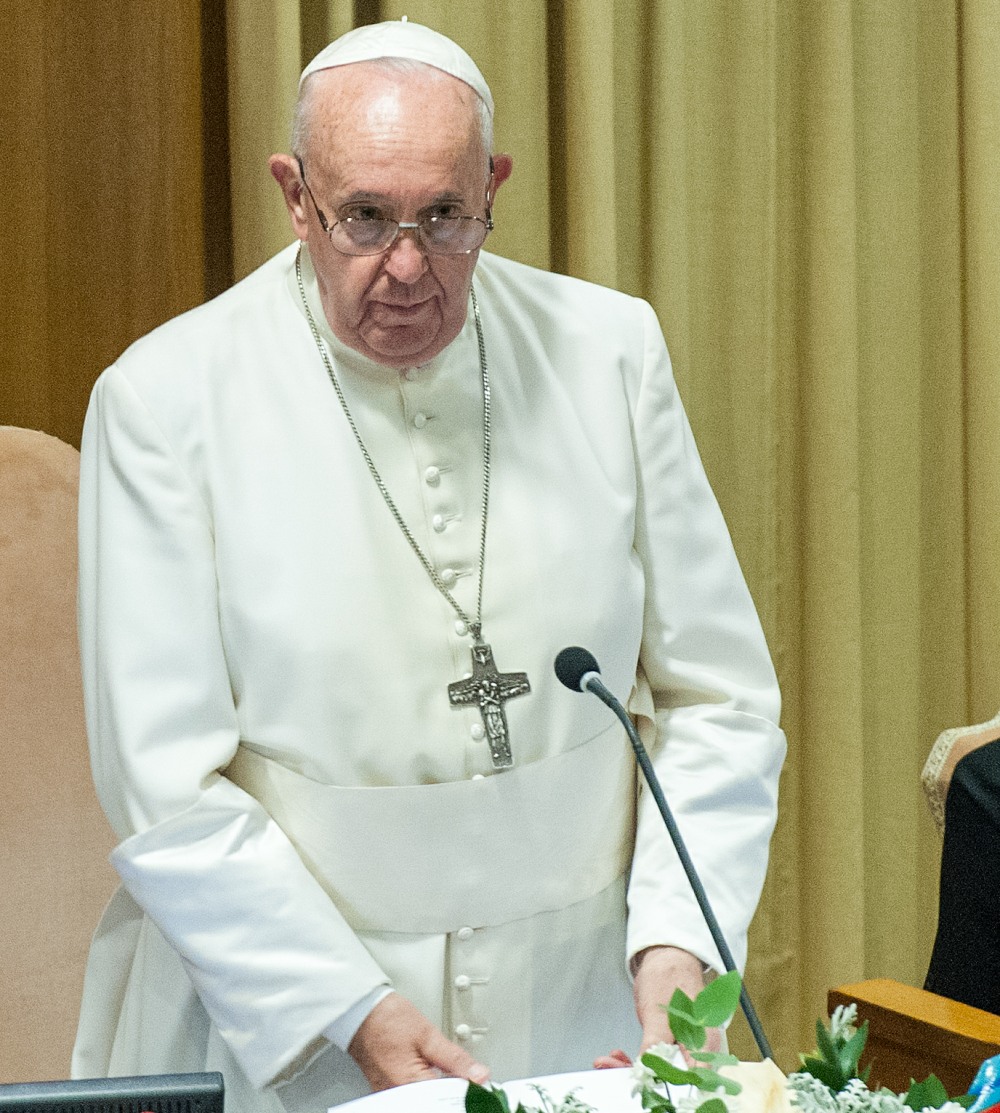 Photos courtesy of WENN, Avalon Red.