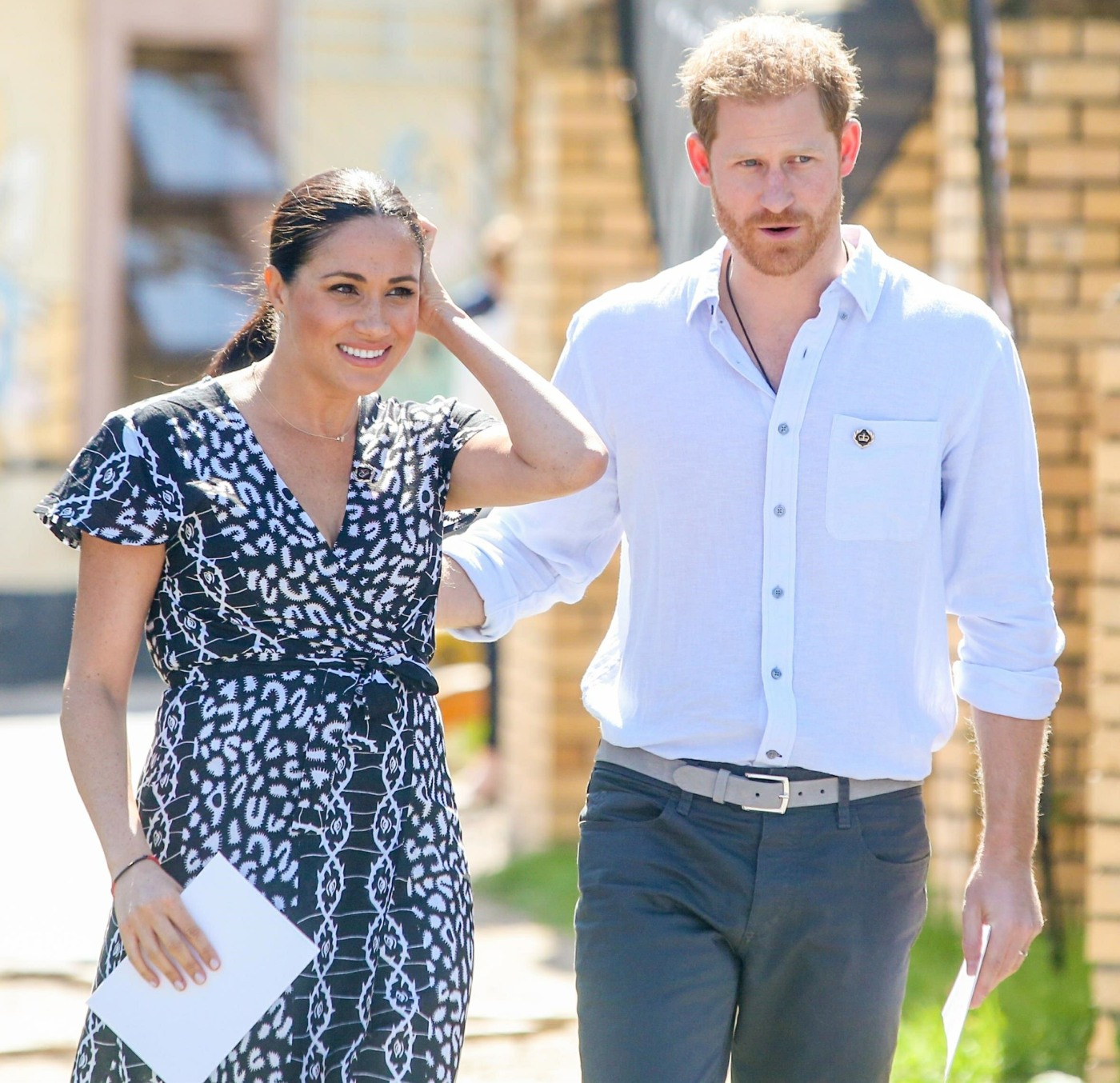 For a week, I've seen the promos for the "Time 100" special which aired last night. Time Magazine puts together their list of 100 people (around the world) who they consider the most influential, the most powerful, the biggest tastemakers, the biggest creatives, etc. This year, the Duke and Duchess of Sussex do not appear on the Time 100 list (they were on the 2018 list) but they appeared on the TV special, in a pre-recorded bit which looks like it was filmed in their backyard in Montecito. Here you go:
The Duke and Duchess of Sussex: "Congratulations to this year's transformative leaders and change makers. You work tirelessly to create a better world, a better global community for all of us" #TIME100 https://t.co/3aojLBhOVu pic.twitter.com/aqOkVUNFBX

— TIME (@TIME) September 23, 2020
Meghan was marking National Voter Registration Day, which was yesterday, and saying that every four years Americans are told that this is the most important election of our lifetimes and every year that's true, especially this year. Harry chimed in and said he couldn't vote in this year's election, nor had he ever voted in UK elections, but he hoped Americans would remember that "it's vital that we reject hate speech, misinformation and online negativity. When the bad outweighs the good, for many, whether we realize it or not, it erodes our ability to have compassion and our ability to put ourself in someone else's shoes. Because when one person buys into negativity online, the effects are felt exponentially. It's time to not only reflect, but act."
Do you see a problem with any of that? Because the royal commentators see a BIG problem!
While Harry and Meghan did not endorse a candidate, their intervention sparked criticism from viewers who said it was none of their business and thought it 'obvious' that Harry and Meghan were backing Joe Biden over Donald Trump. DailyMail.com editor-at-large Piers Morgan said: 'Prince Harry poking his woke nose into the US election and effectively telling Americans to vote against President Trump is completely unacceptable behaviour for a member of the Royal Family.'

Royal biographer Robert Jobson told DailyMail.com that it 'may be easier' for Meghan and Harry to give up their royal titles altogether given the 'business and political agenda they appear to want to pursue. Frankly, I think it would be better for Harry to withdraw, along with his son, from the line of succession to avoid further confusion,' he said.
LOL. Just… lol. Harry is literally like "reject hate speech" and everyone KNOWS it's a not-so-subtle subtweet of Donald Trump, the most hateful POS in the country. When one candidate is literally synonymous with "hate speech" and "misinformation" and "negativity," maybe the problem is NOT a ginger prince? Maybe the problem is that Trump lies and is full of hate and misinformation. As for the pissy-pants saying Harry needs to remove himself from the line of succession… I hope these people stay mad.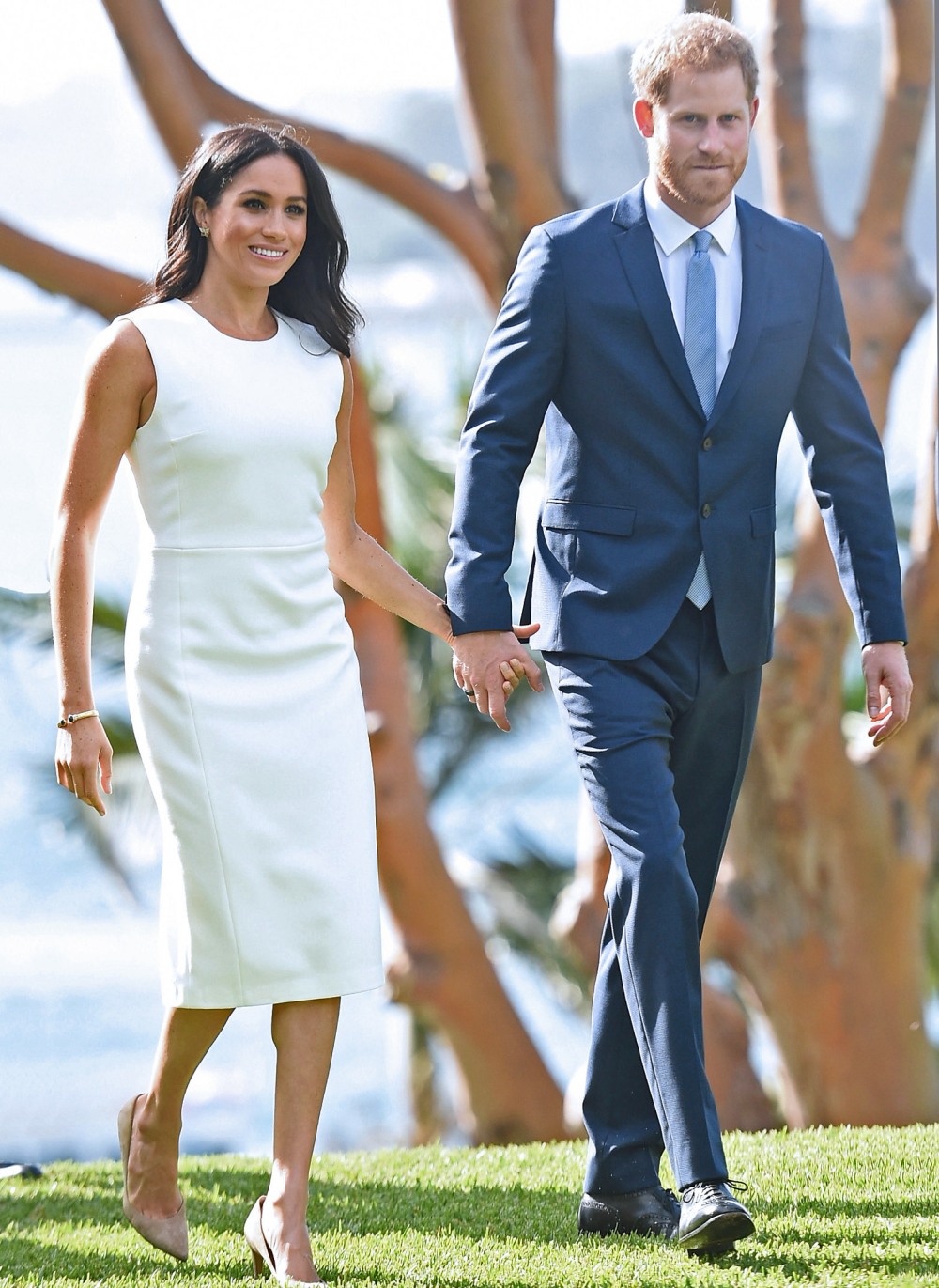 Photos courtesy of Avalon Red, Backgrid.