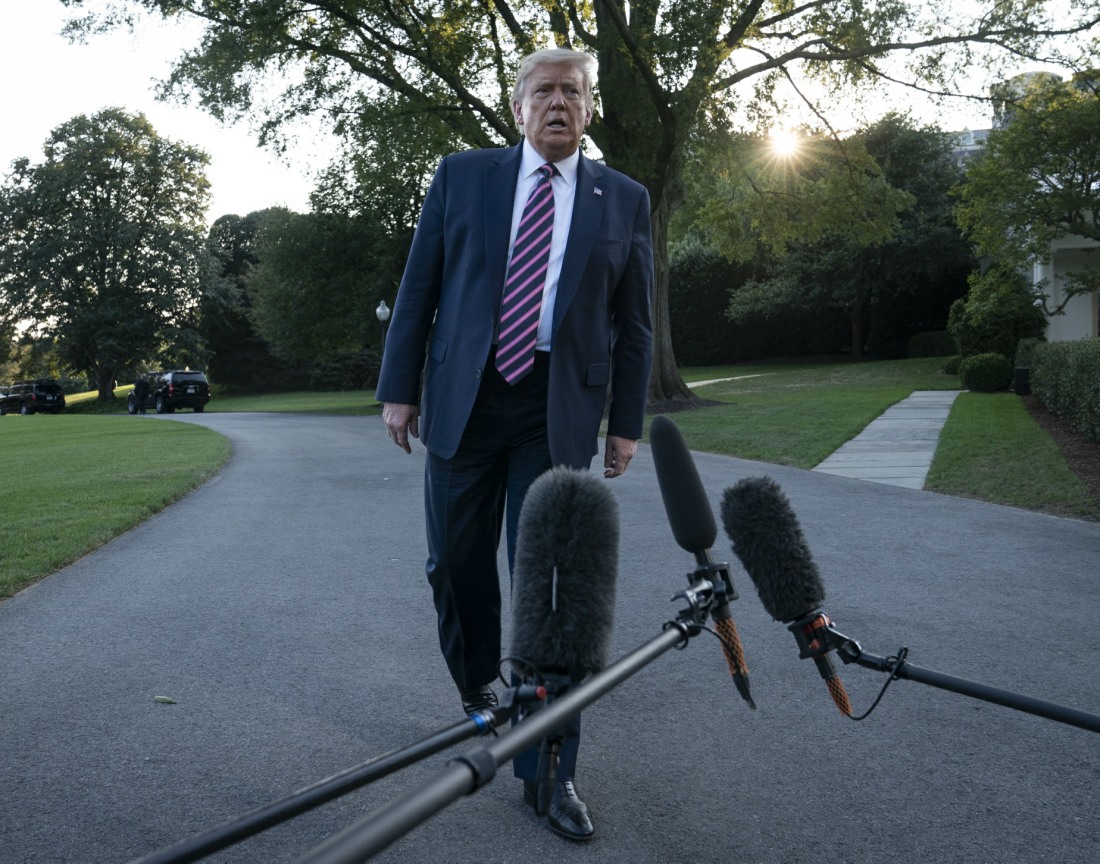 The nightmare scenario is this: Russia successfully hacks the 2020 election and gets it to the point where the electoral college is down to the wire, just a few thousand votes in a couple of swing states. Donald Trump then declares victory, says that absentee ballots should be thrown out. The Biden-Harris campaign challenges the Trump campaign and it heads to the Supreme Court for Biden v. Trump, where Justice Barbie McHatesAbortion casts the deciding vote to legitimize Trump's stolen election. Now, do I think that's what will happen? Eh. But 2020 is the worst, so who knows. The devil works hard but Putin works harder. This story disturbed me:
Four years ago, when Russian intelligence agencies engaged in a systematic attempt to influence the American presidential election, the disinformation they fed American voters required some real imagination at the troll farms producing the ads. There was the exaggerated Texas secession movement, a famous ad in which Satan arm-wrestles Jesus while declaring, "If I win, Clinton wins," and an effort to recruit protesters and counterprotesters to the same, invented rally over the rapid spread of Islamic influence in the United States.

This year, their task is much easier. They are largely amplifying misleading statements from President Trump, mostly about the dangers of mail-in ballots. In interviews, a range of officials and private analysts said that Mr. Trump was feeding many of the disinformation campaigns they were struggling to halt. And rather than travel the back roads of America searching for divisive issues — as three Russians from the Internet Research Agency did in 2016 — they are staying home, grabbing screenshots of Mr. Trump's Twitter posts, or quoting his misleading statements and then amplifying those messages.

That campaign is at the heart of the disinformation efforts that the F.B.I. director, Christopher A. Wray, warned Congress last week was meant "to both sow divisiveness and discord" and "to denigrate" former Vice President Joseph R. Biden Jr., the Democratic nominee. Mr. Trump chastised him for his comments on Twitter.

The F.B.I. and the Department of Homeland Security on Tuesday again warned of the risk of interference in the election, this time by foreigners aiming to exploit the time it will take to sort through mail-in ballots. During that time, the agencies said, hackers could amplify "disinformation that includes reports of voter suppression, cyberattacks targeting election infrastructure, voter or ballot fraud and other problems intended to convince the public of the elections' illegitimacy."
I received my requested mail-in ballot this week, but I think I'm going to pass on it and just make a plan to vote in person. I hope everyone starts making their plans right now – so many states do early voting now, and so many states are doing widespread mail-in ballots. Start to make your plans now.
I'd also like to point out that the Times sort of abdicates their own responsibility in amplifying some of the Russian interference sh-t in 2016. Yes, Russian troll farms spread crazy conspiracies, but the biggest thing Russia did was hack the DNC and then release those caches of emails to Wikileaks on Trump's time table. The emails were widely disseminated by the mainstream media too. I 100% believe that we're not even seeing Russia's big play in the 2020 election. I think Putin has an October Surprise.
But Chris, you don't see any activity from China, even though it is a FAR greater threat than Russia, Russia, Russia. They will both, plus others, be able to interfere in our 2020 Election with our totally vulnerable Unsolicited (Counterfeit?) Ballot Scam. Check it out! https://t.co/mH3vrHWvS8

— Donald J. Trump (@realDonaldTrump) September 18, 2020
Also: Trump made some comments yesterday.
"We need 9 justices. You need that. With the unsolicited millions of ballots that they're sending … you're gonna need 9 justices." — Trump suggests he's counting on SCOTUS to have his back when he makes claims of election fraud following November's election pic.twitter.com/Ju8ShMe8MN

— Aaron Rupar (@atrupar) September 22, 2020
Q: Why haven't you said anything about the US hitting 200,000 coronavirus deaths?

TRUMP: "Go ahead. Uhhhhh. Anybody else?" pic.twitter.com/gUv1kgG9OT

— Aaron Rupar (@atrupar) September 22, 2020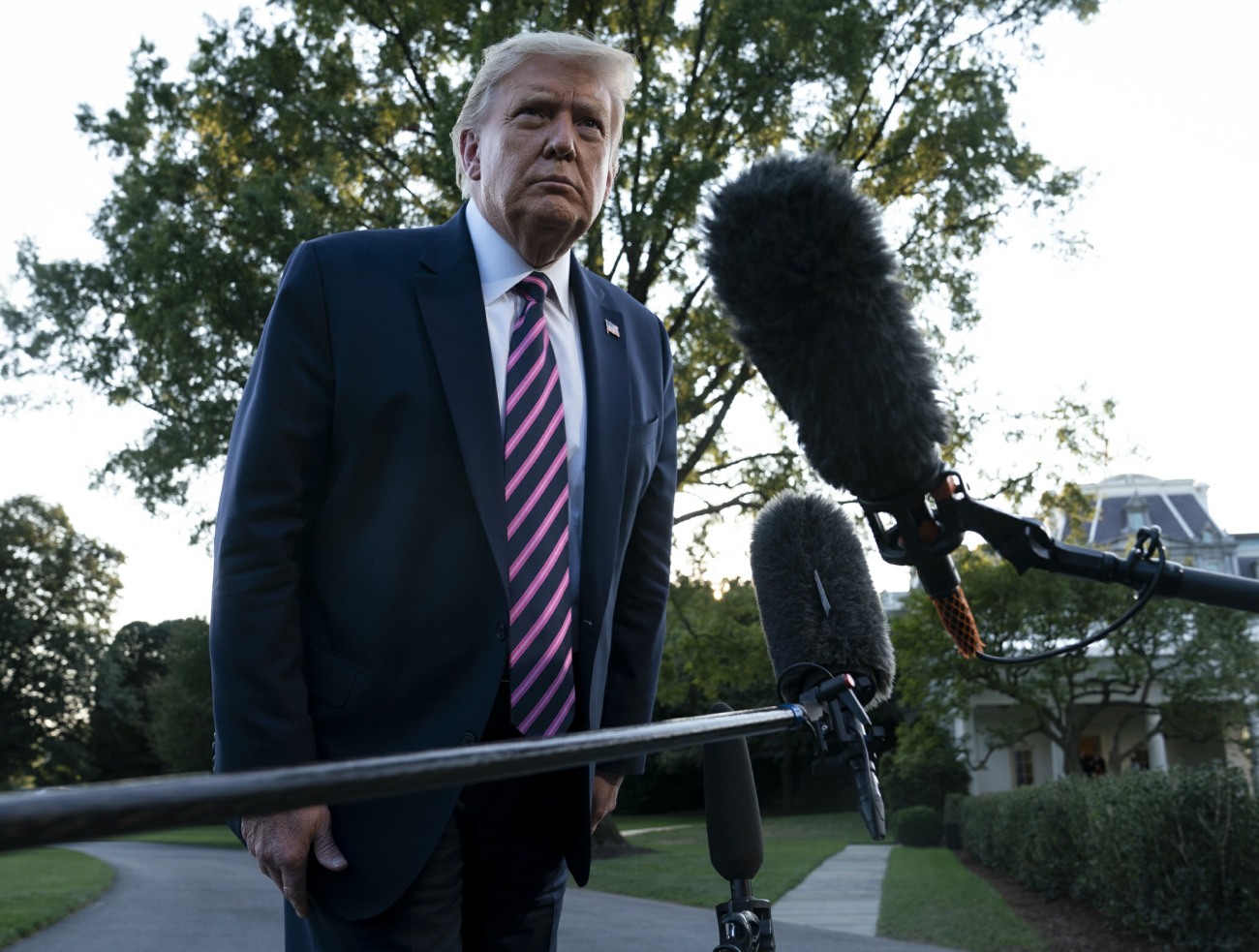 Photos courtesy of Avalon Red.