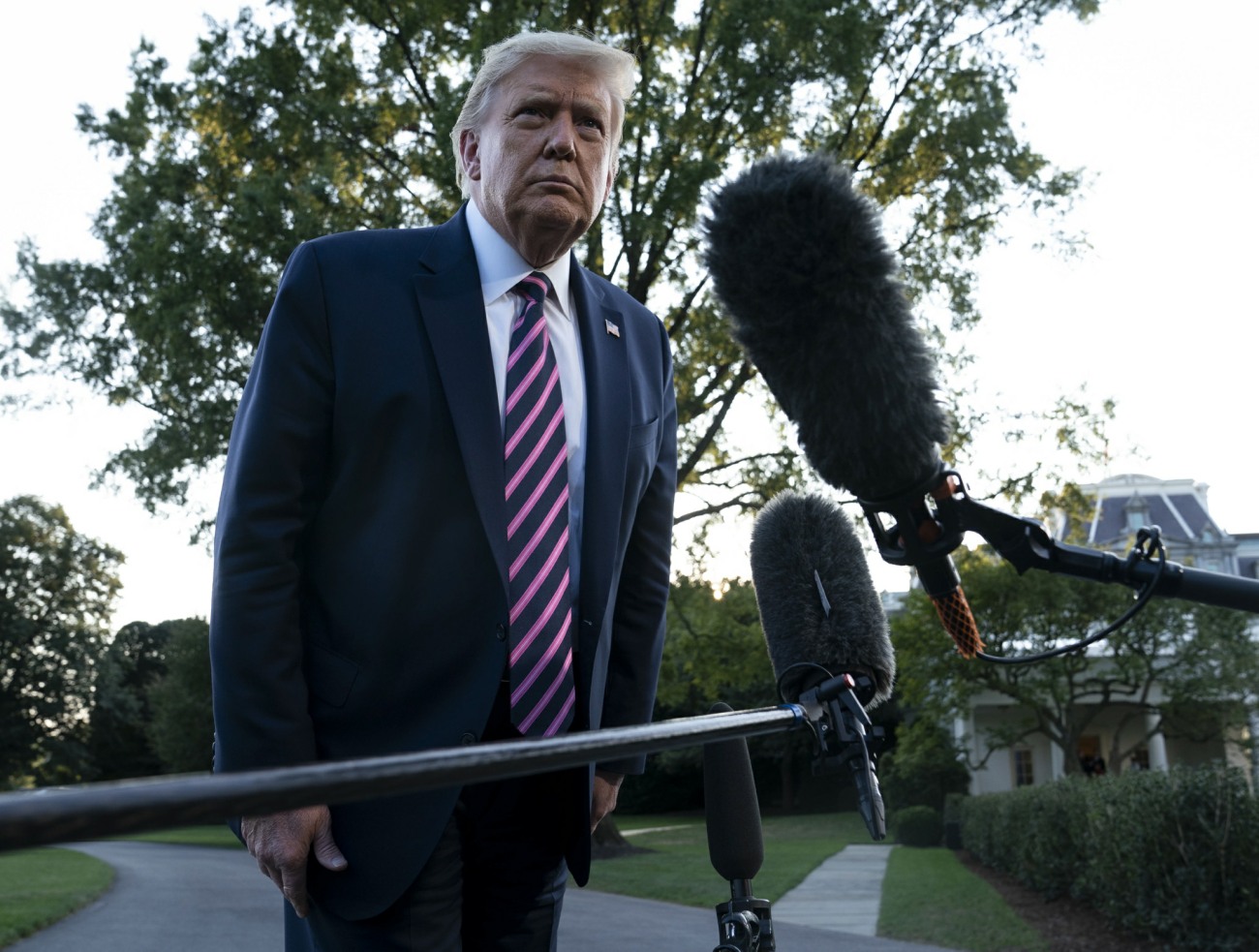 The people of the New York Times decided to actually do their friggin' jobs for once and they got their hands on Donald Trump's tax records. The records, from what I'm seeing, are still incomplete, but the Times has more information than we've ever had before about the recent state of Trump's debt and his absolutely bonkers tax situation. I'm not even going to try to recount all of the lies Trump has told about his taxes over the years, and he absolutely never wanted any of this made public. You can see the NYT's exclusive here. Here's the beginning of the piece:
Donald J. Trump paid $750 in federal income taxes the year he won the presidency. In his first year in the White House, he paid another $750.

He had paid no income taxes at all in 10 of the previous 15 years — largely because he reported losing much more money than he made.

As the president wages a re-election campaign that polls say he is in danger of losing, his finances are under stress, beset by losses and hundreds of millions of dollars in debt coming due that he has personally guaranteed. Also hanging over him is a decade-long audit battle with the Internal Revenue Service over the legitimacy of a $72.9 million tax refund that he claimed, and received, after declaring huge losses. An adverse ruling could cost him more than $100 million.

The tax returns that Mr. Trump has long fought to keep private tell a story fundamentally different from the one he has sold to the American public. His reports to the I.R.S. portray a businessman who takes in hundreds of millions of dollars a year yet racks up chronic losses that he aggressively employs to avoid paying taxes. Now, with his financial challenges mounting, the records show that he depends more and more on making money from businesses that put him in potential and often direct conflict of interest with his job as president.
$750 a year. Oh my f–king God. Don't get me wrong, I actually believe that he was losing more money than he made. I actually believe that his businesses are an elaborate house of cards built on fraud, mismanagement, mob ties and foreign interference. But Jesus Christ, ALL of us pay more in taxes than that.
The Times' examination of the tax records show that Trump has been hemorrhaging money for decades, pouring good money after bad into his golf clubs and various real estate disasters, and that "he is simply pouring more money into many businesses than he is taking out." He also has $300 million in loans coming due in the next four years. Of course, they also show that while in office, Trump has been bringing in money from overseas "deals" too.
Donald Trump paid 173 times more money to adult film actress Stormy Daniels than he did in federal income taxes.

— Will McAvoy (@WillMcAvoyACN) September 27, 2020
To summarize the NYT story: Trump got a bunch of $ from his daddy. He lost it all, but then he got paid hundreds of millions to play a billionaire on TV. He tried to use that $ to become a real billionaire, but he lost it all again.

Now he's starting over, but we're his daddy.

— Jason Kander (@JasonKander) September 27, 2020
Just Posted: The NYT has obtained the president's tax return information for thousands of personal and corporate returns going back decades. Here's our first story. Watch this space for additional articles in the coming weeks. @russbuettner & @mmcintire https://t.co/0FJt4VkqWt

— Susanne Craig (@susannecraig) September 27, 2020
Photos courtesy of Avalon Red and Backgrid.