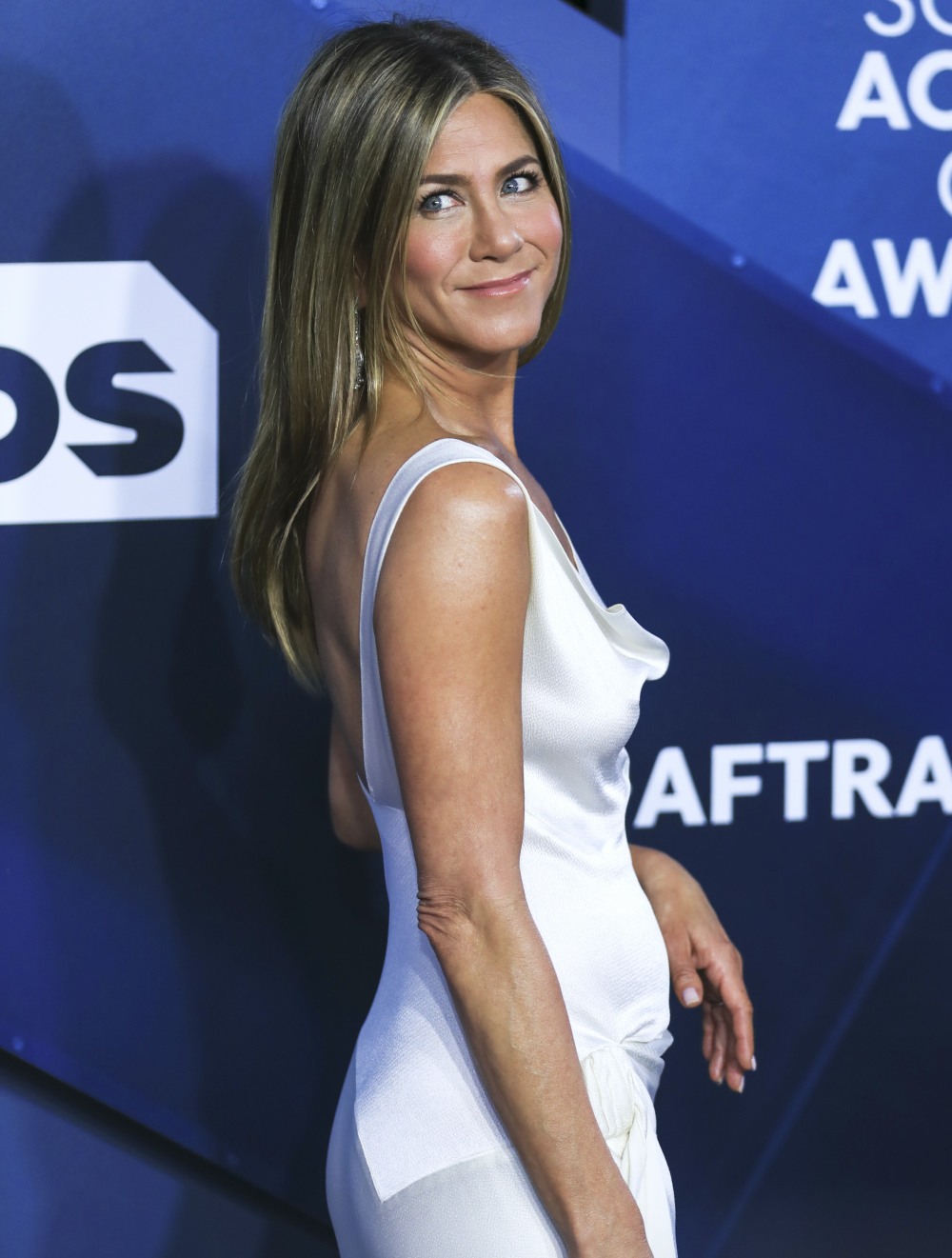 Jennifer Aniston is fresh off her unsuccessful Emmy campaign and she doesn't seem deterred at all, probably because she's still making big money working for Apple+ on The Morning Show. But it wasn't always this way – Jennifer spent many years doing weird studio projects and even weirder indie films. Personally, while I don't think Jennifer is the "dramatic actress" she would like to be, she's a gifted comedienne and I always wished that she could have found a way to parlay those talents into doing good comedies post-Friends. What she got was… playing second fiddle to Adam Sandler, mostly. So it's not surprising to me that she had a moment a few years ago where she really thought about giving up acting:
Jennifer Aniston has revealed that she once contemplated quitting acting. During an appearance on the podcast SmartLess, hosted by fellow actors Jason Bateman, Sean Hayes and Will Arnett, the Friends actress shared that an "unprepared project" she did several years ago had her wondering whether her chosen profession was right for her.

"I would have to say the last two years that has crossed my mind, which it never did before," she said, clarifying that the difficult project was before The Morning Show — the Apple TV+ series that earned her both Golden Globes and Emmys nods, as well as a win at the SAG Awards earlier this year.

"I was like 'Woah that sucked the life out of me' and I don't know if this is what interests me," Aniston, 51, recalled of the project.

What would the award-winning actress do if she had quit? "Interior design, probably," she said on Monday's SmartLess episode. "I love it. It's my happy place. It's really a happy place for me."

Luckily for her fans, however, Aniston has not quit her calling. Reflecting on her past performances, she said that her "number one" favorite is Friends. "I loved, well, obviously Friends," she said. "That's a no brainer…I would have to say that would be number one."

Just Go With It, her 2011 comedy with Adam Sandler, comes in a close second. "I always love shooting with Sandler. Just Go With It was super fun. We've known each other since we were 19," she said of her co-star, whom she also worked with on 2019's Murder Mystery.

She also fondly recalled making the 2014 drama Cake, which landed Aniston nominations at the SAG Awards and Golden Globes. "That was an experience that was creatively fulfilling," she said. "Everything I imagined as an actor I'd be completely afraid of and suck at, I didn't so bad."
Somehow, this turned into a blind item. What recent Aniston project was so bad and unfulfilling that she almost gave up acting? It's not The Morning Show and it's not Murder Mystery, obviously, because she says she loves working with Adam Sandler. Her other recent projects: Dumplin', The Yellow Birds, Mother's Day and Office Christmas Party. I suspect it's not Office Christmas Party, just because she loves Jason Bateman and that one actually did seem to have a script. Mother's Day looked like typical saccharine trash, but her role was just supporting and I don't know if she would really come out of that totally exhausted? The Yellow Birds…that was another supporting role, right? But the material was really dark, so maybe. Is it… Dumplin'? That was her passion project for a while, and she helped get the film made and it was supposed to be okay? Hm. HM.
Photos courtesy of Avalon Red and Getty.