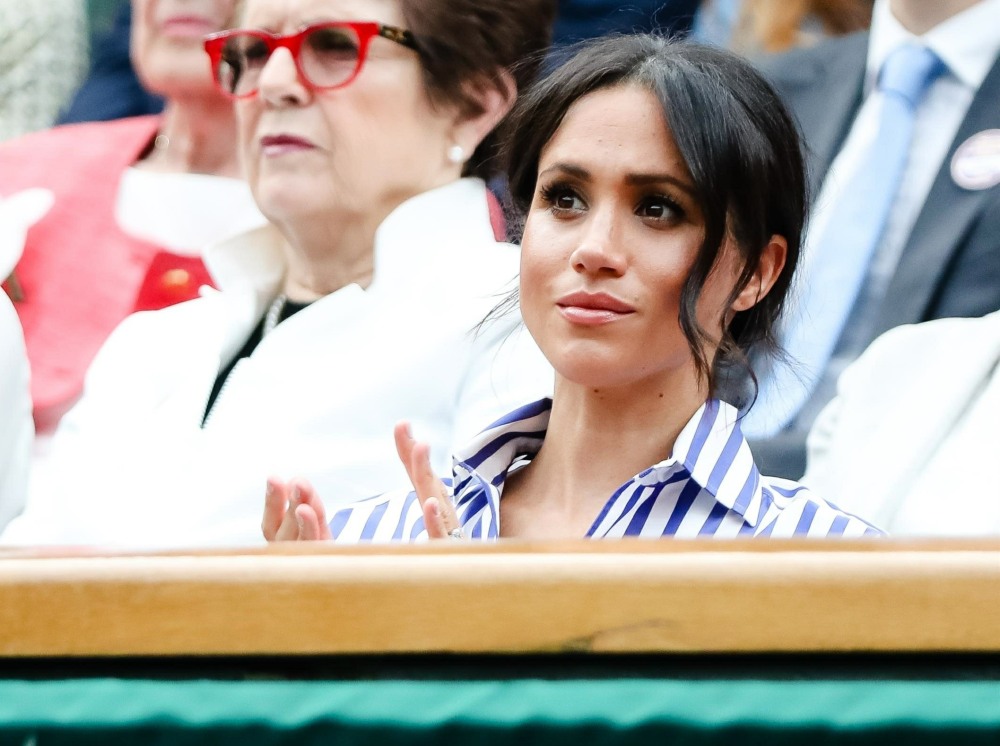 The Duchess of Sussex appeared at Fortune Magazine's Most Powerful Women Summit, which is being held virtually, as most summits are these days. Meghan Zoomed in from Montecito spoke about the theme, 'Rising to the New Reality.' One of the most powerful moments – in my opinion – was when Fortune editor Ellen McGirt asked Meghan about her graduation speech (which was about Black Lives Matter) and about the unhinged reactions to any and all of what Meghan says publicly, even by the white supremacist in the White House. The way McGirt framed the question made me pause and really think about how ballsy Meghan really is for continuing to speak up. But, as Meghan says in her answer, what's she's *actually* saying isn't that controversial at all:
"If you listen to what I actually say, it's not controversial."

Meghan, The Duchess of Sussex, joined the #FortuneMPW Summit and shared her advice for speaking out on important issues: https://t.co/pSn3nFrdtQ pic.twitter.com/4bJ9NBoTuD

— FORTUNE (@FortuneMagazine) September 29, 2020
Meghan says, ″If you look back at anything I've said, what ends up being inflammatory is people's interpretation of it. But if you listen to what I actually say it's not controversial. And actually some of it is reacting to things that haven't happened, which is, in some ways, I think, you have to have a sense of humor about it, even though there is quite a bit of gravity." She's calling the British tabloids a bunch hysterical drama queens who overreact to every little thing she says. She's not wrong. She also quotes Georgia O'Keefe: ″I have already settled it for myself so flattery and criticism go down the same drain and I am quite free.″
In addition to that, Meghan spoke about "humane tech" and reliable media, saying:
″We have got to all put our stock in something that is true, and we need to have reliable media and news sources that are telling us the truth…when you know something is wrong, report it, talk about it. It's like we live in the future when you're talking about bots and trolls and all of these things. It seems so fantastical, but that's actually the current state of affairs and that is shaping how we interact with each other online and off — and that's the piece that's important. It is not just an isolated experience. It transcends into how you interact with anyone around you and certainly your own relationship with yourself."
Yeah. It's mind-numbing to go onto a Twitter thread and find 50 identical comments from TrumperMAGA638893 and MuricaFreedomPickUp9272 all saying the exact same Russian talking point.
Meghan also spoke about the pandemic and said the whole world is going through a "reset" and "a moment of reckoning, and probably a reevaluation of what really matters." As for what she's been up to? "For me, it's been amazing to spend time with my husband and watch our little one grow and that's where our attention has been."
Meghan, The Duchess of Sussex says we need a "reckoning" with how social platforms influence our lives and society. But, she says, "this isn't a dismissal of all things online." #FortuneMPW pic.twitter.com/iPaIyZydzZ

— FORTUNE (@FortuneMagazine) September 29, 2020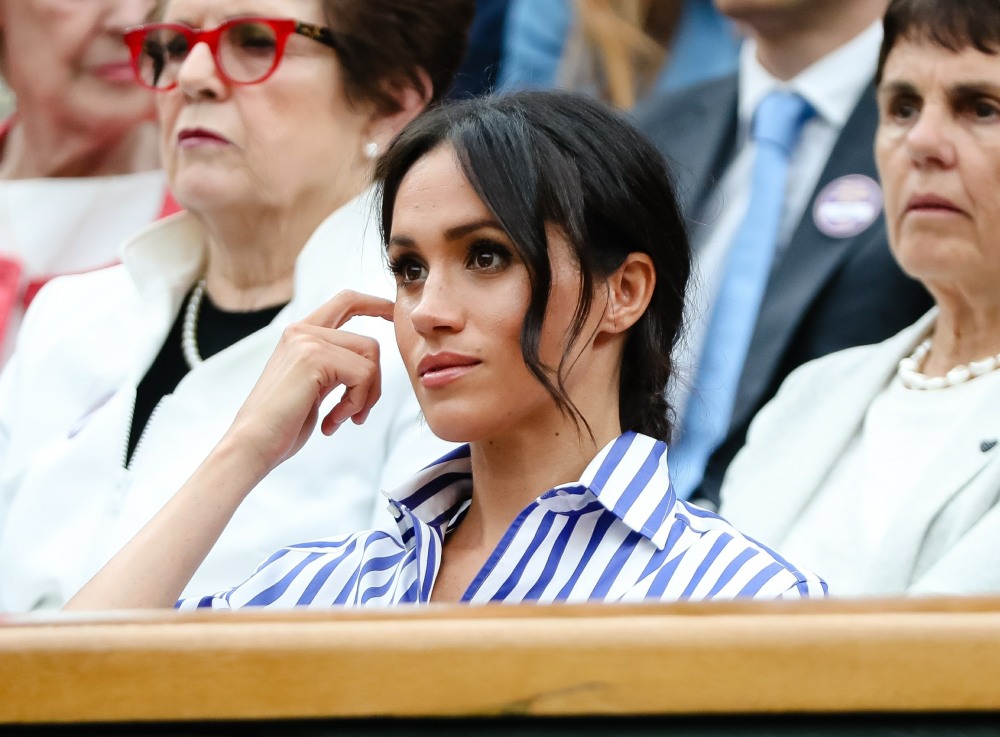 Photos courtesy of Backgrid.