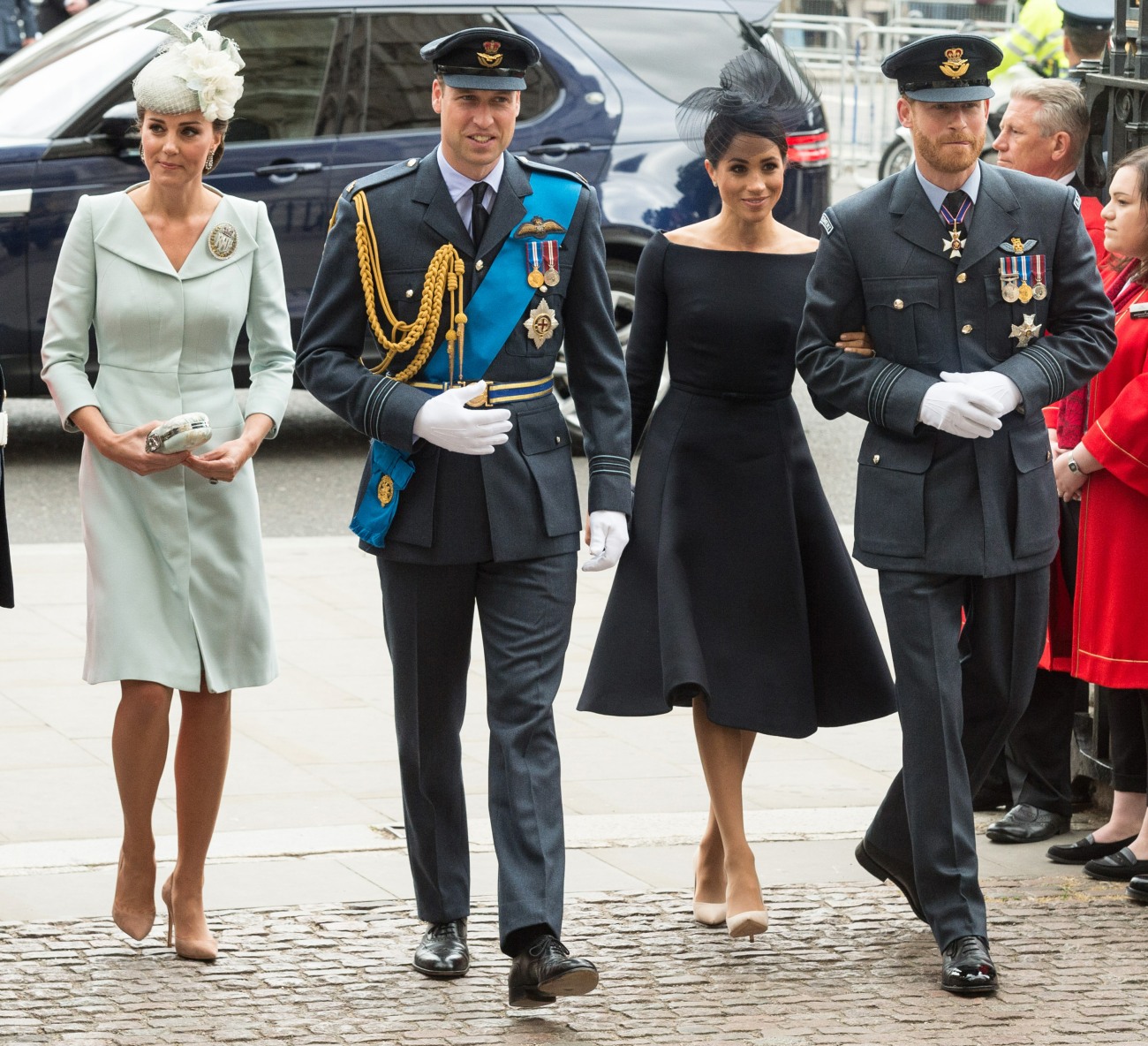 Tom Sykes at the Daily Beast has a new interview with Robert Lacey, the supposed "respected royal expert" who wrote Battle of Brothers: William and Harry – The Inside Story of a Family in Tumult, the same book we've been discussing for much of the past month. Lacey obviously talks out of both sides of his mouth, but I also sort of suspect that he's purposely dropping in some truth-bombs which will re-center some narratives. One, Meghan is not the reason for William and Harry's falling out. Two, William is a rage-monster. Three, William & Kate don't actually *want* Harry and Meghan to come back. That last one is an interesting little truth. You can read Sykes' interview with Lacey here. Some highlights (Lacey covers a lot of the same old ground, I'm just highlighting what I think is new stuff):
The Cambridges don't want to reconcile with the Sussexes: "I used to be optimistic of some sort of reconciliation. I am less so now. I am actually coming to feel that it actually suits William and Kate quite well to have Harry and Meghan off the territory. You know it's the old, 'This town is too small for both of us' syndrome. William and Kate are determinedly stepping into the void that Harry has left."

The Queen screwed it up too: Lacey tells me, for example, that he finds it "absolutely astonishing" that photos of the Sussexes were not prominently displayed on the royal desk for the 2019 Christmas broadcast. "They were there the year before. But in 2019, the Queen could not even bring herself to say their name. The word Sussex never crossed her lips in her Christmas broadcast. She couldn't even bring herself to say Archie's name. She just referred to the arrival of her "eighth great-grandchild," and moved on. "They're victims of many things, these boys, but certainly Harry is a victim of the royal system," said Lacey.

William & Kate immediately felt jealous of & competitive with Meghan: "Everything was going well with the magic threesome of William and Kate and Harry, with Harry playing the subordinate backup role, and then along comes Meghan. She made Harry realize the reality of this subordinate role. Then they become the royal superstars, the royal rock stars, and the Fab Four rapidly disintegrates under the pressure of the competition for celebrity and attention and affection that Harry and Meghan create. William's possible jealousy has never been voiced, but Ken Wharfe (Diana's personal protection officer), for example, told me he always got the feeling that William had a jealousy of the lovable rogue affection that Harry generated."

Harry has always been the bigger man: "I thought it was interesting that when Harry effectively disclosed the feud to (ITV broadcaster) Tom Bradby he followed it up, almost immediately, by saying: 'But look, we're brothers, we'll always be brothers. And we're certainly on different paths at the moment, but I'll always be there for him, as I know he'll always be there for me.' I'm not aware of William ever publicly saying anything like that."

Meghan made Harry a better man, and William hated that: "I don't think anybody can dispute that Meghan at least crystallized the ideas and the discontents that he already had. She has really transformed Harry. I mean, whatever you think of the pair of them, sitting there speaking to the world about global issues of sustainability or social justice, it's definitely not the dunce, bottom-of-the-class Harry, any longer, and I think this is another aspect that has discomforted his elder brother."

How bad do the Windsors look in the wake of the Sussexit: "Very bad," said Lacey. "They've effectively expelled two mixed race individuals. So I don't think it's surprising that, Barbados is saying, 'Thank you very much, we don't want a white Head of State anymore,' and Jamaica looks to be going the same way. The Windsors so far have not been able to do 'Woke', and when I've said that, I get floods of emails from people who say, 'Woke is finished.' Well, I don't agree. I do not think Woke is finished. I think Woke is the gospel of the rising generation and this couple articulated it and will go on articulating it. Harry and Meghan are united in programs of self-realization—and to hell with any blood institution that gets in the way."

The one-year review: "The people who will judge the success of the arrangement are the Queen, Charles and William. There's no mention of Harry even being involved in that. So the royal family have a decision to make; are Harry and Meghan in or out? If they're out they then become ex-royals and to be an ex-royal puts them in the same category then as the Windsors (the Duke of Windsor and Wallis Simpson)—except unlike the Windsors, they're not going to shut up. The Duke of Windsor did shut up. He produced his memoirs and went into quiet oblivion. This couple are not going quietly. They will not shut up. They are not going away."
I get that a lot of people have already cancelled and written off Lacey, but I'd just like to point out that he is a very established, well-respected "royal historian" and royal commentator and he's saying some sh-t which none of the other royal commentators will ever say: that Will and Kate were jealous, that they felt competitive with Meghan and Harry, that they don't want M&H to come back. Lacey is also one of the few people talking about the long-term repercussions for just how awful the Windsors were to Meghan. Anyway! Yeah, this is all stuff we knew, but it's fascinating to me that Lacey is the one saying it.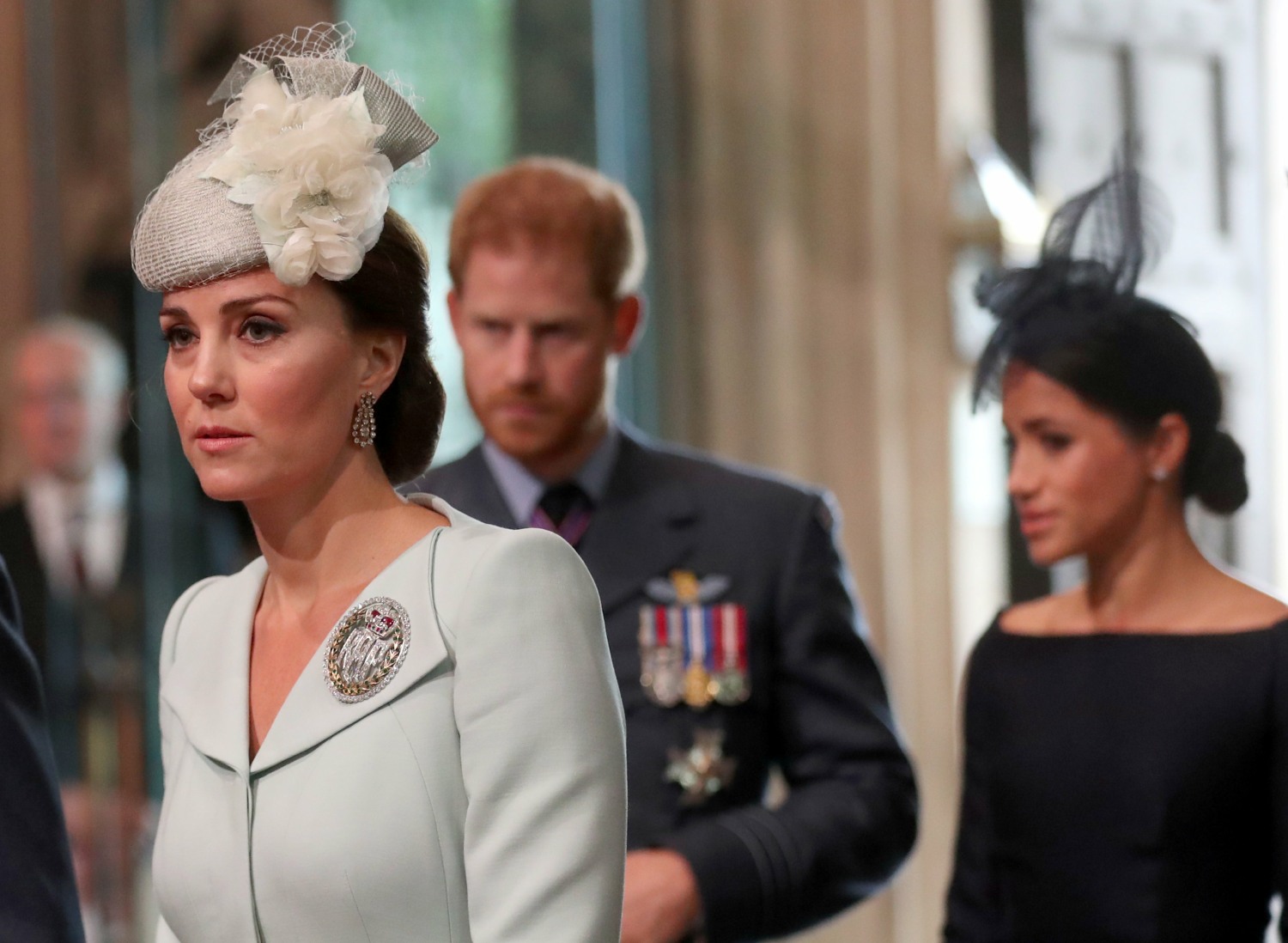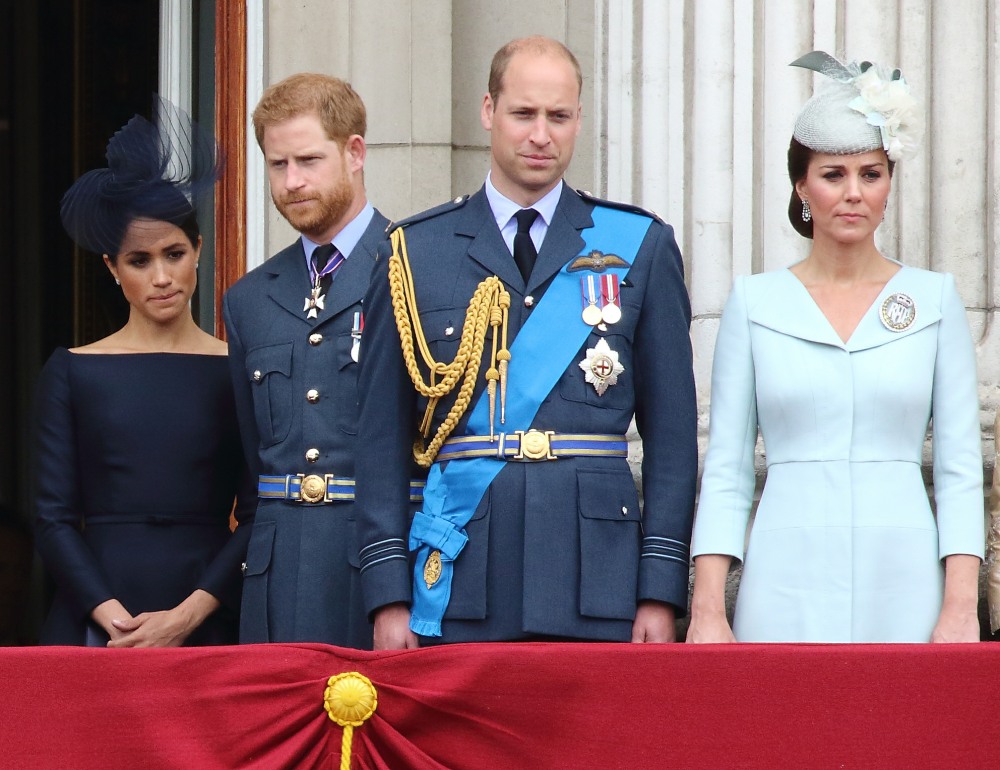 Photos courtesy of WENN, Avalon Red and Backgrid.