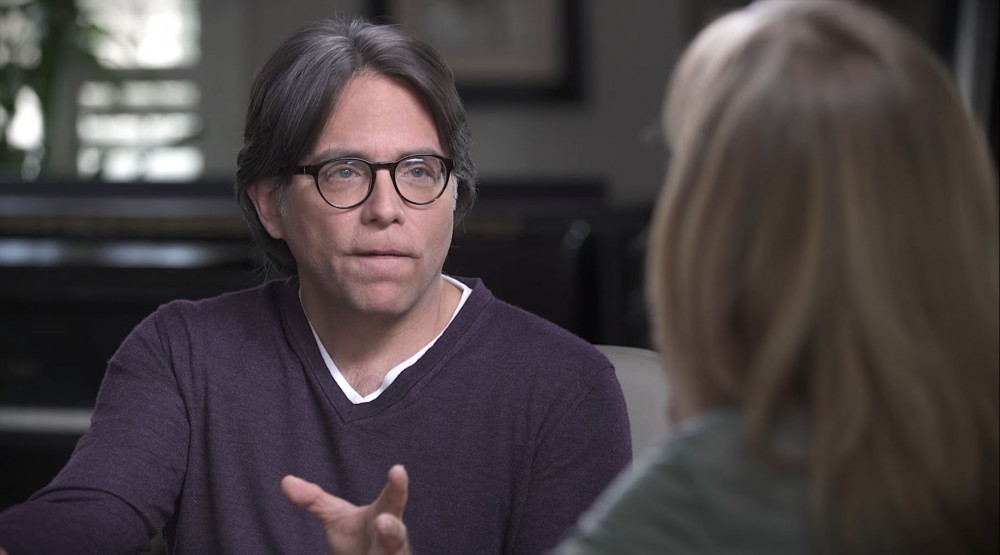 Keith Raniere, NXIVM founder and cult leader, and several of his followers have been in court since 2019. Last month Clare Bronfman, heir to the Seagram liquor empire and financial backer of NXIVM and supporter of Raniere, was sentenced to seven years in prison. She is appealing her sentence. We are currently awaiting sentencing for Smallville actress Alison Mack.
This week, Keith was finally sentenced on many counts. He just received a 120 year sentence. At 60, Raniere will never see the light of day. One of his victims, Sarah Edmondson, said that she was relieved and surely India Oxenberg, who said ahead of the sentencing that Keith was incapable of rehabilitation and should get life behind bars, feels similarly. Sarah's mother, Catherine Oxenberg, has said as much. Below are a few excerpts from the sentencing via CNN:
"Despite everything that has happened and despite the countless victims who have given voice to their great pain, Mr. Raniere remains unmoved. Indeed, he maintains his innocence," Garaufis said. "To him, the brave victims who have spoken out about the abuse suffered at his hands — including those who spoke today — are liars."

"Keith Raniere will not be able to victimize people anymore after today's sentence and we're very grateful for that," said Acting US Attorney for Eastern District of New York Seth DuCharme. "It struck me in listening to the victims that Raniere really twisted people's trust and their need to find some meaning and hope in their lives in just the most insidious and devious ways."

Fifteen of Raniere's victims either spoke or had statements read at his sentencing in Brooklyn federal court, John Marzulli, a spokesman for the US Attorney's Office of Eastern New York, said.

One of those victims was the 15-year-old girl at the center of the sexual exploitation of a child charge that Raniere was convicted of. A redacted copy of her victim impact statement was posted to the court record, in which she said she was 15 and he was 45 when they began to have sex, and that he took nude photos of her.

"While he hid our sexual relationship from others, he explained it to me by telling me that I was very mature for my age. And I know now that it was false — I was a child," her victim impact statement read. "He used my innocence to do whatever he wanted with me — not just sexually but also psychologically."

Prosecutors described Raniere as the leader of a criminal enterprise who recruited people at Nxivm to exploit them "for power, for profit, or for sex."

Prosecutors argued at his trial that Raniere "maintained control over his followers and his criminal organization … by ensuring that no one questioned him." "No one could challenge his authority," Assistant US Attorney Tanja Hajjar said. "The defendant used shame and humiliation as ways to break people down."
I didn't post a lot of the transcript from the fifteen year old because that sh*t is triggering. I knew what he did to unsuspecting grown women but I didn't know a child was involved in the situation. She said he started grooming her at 13. Her father was one of the people who wrote a letter defending Keith to the judge. That to me is despicable.
The fact that Keith isn't repentant says a lot about how narcissistic he is. His non-apology to the victims was even more infuriating. The fact that people say they don't feel sorry for his followers or victims because they were rich makes me shake my head. All victims no matter who they are or where they come from deserve our empathy. People like Raniere are masterminds. They have somehow figured out how to manipulate the most intelligent people.
I know his life sentence won't heal the wounds and trauma that he and some of his ardent followers have inflicted but I do hope that his victims are able to breathe and rest easier. I am happy to see all of these predators, like Raniere, R. Kelly, Cosby, Weinstein and Epstein to name a few, finally losing it all and paying for their crimes. We need more of this lawful retribution over the next few years.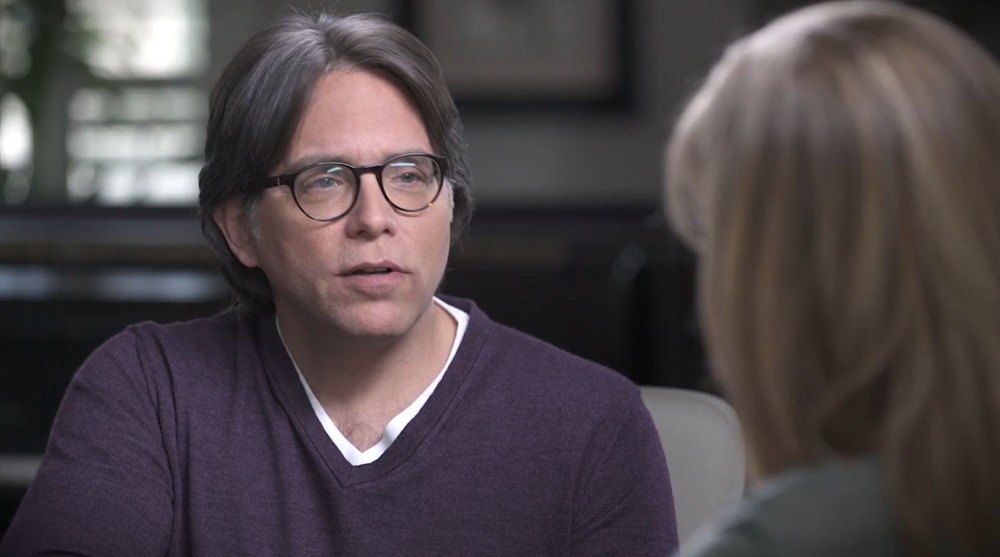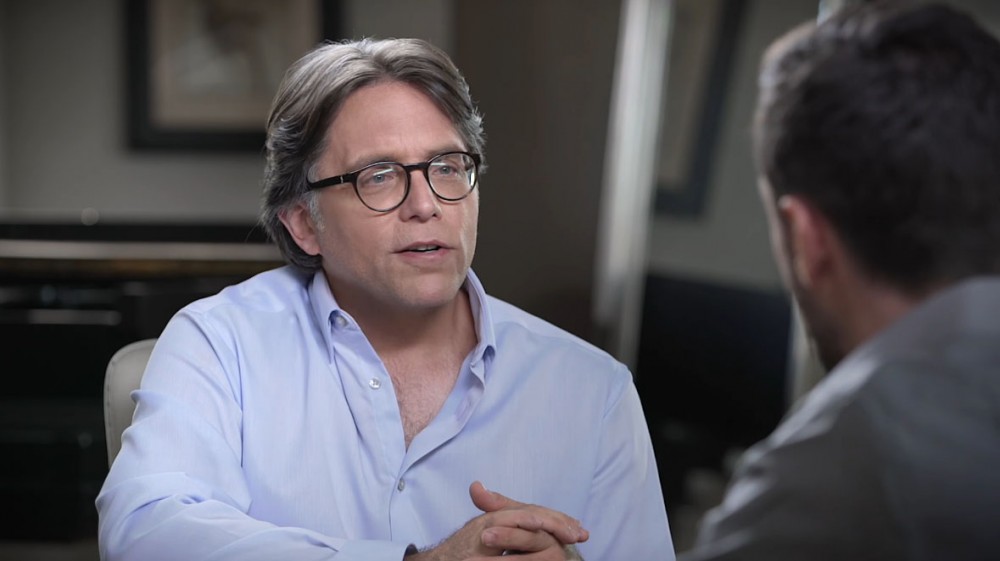 photos of Keith Reniere are screenshots from the creepy YouTube channel Keith Raniere Conversations. Other photo credit: Getty