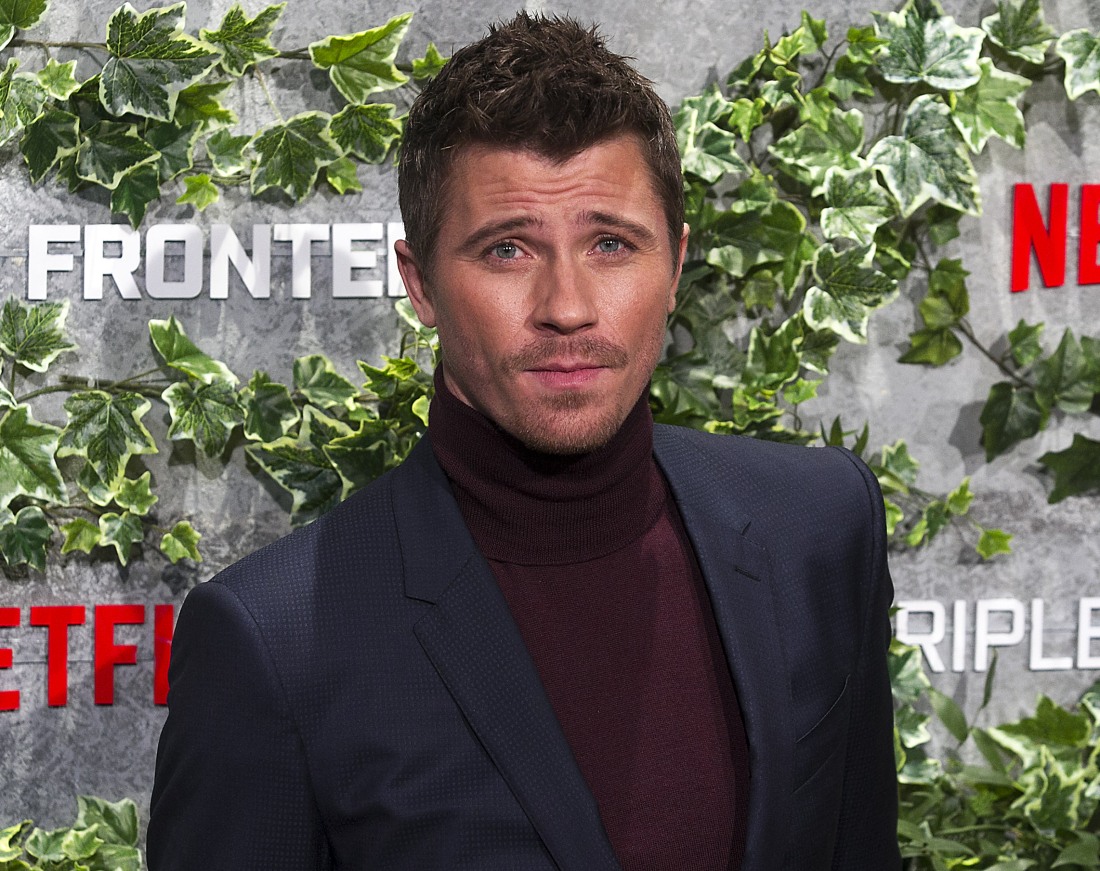 For years now, I've wondered why Garrett Hedlund doesn't have a better career. He's a good-looking white guy, and he could have been that sort of "young Brad Pitt" type that Hollywood would have loved to cast in a million movies. Why did he never have a bigger career? Bad decision-making on his part? Bad career-management? Did he never want it? I still don't know. But it's so weird to me that Garrett mostly gets headlines, at this point, for his romances. He was with Kirsten Dunst for years and she wanted to marry him. Then she left him and took up with Jesse Plemons and they are very happy together (and they have a baby). Garrett stayed single-ish for a while and then he ended up in a thing with Emma Roberts. Now Emma is pregnant and whenever anyone talks about Garrett, it's as "Emma's baby daddy." Anyway, all of that to say… Emma's baby daddy got a DUI in January. Hm.
Garrett Hedlund was arrested on January 24, for driving under the influence and having a blood alcohol level four times the legal limit, Us Weekly can exclusively confirm.

"When the incident occurred, Garrett immediately sought treatment which was successful," a rep for the 36-year-old actor told Us. "Today, he is in a solid and great place."

The Country Strong actor was arrested on two DUI charges, according to court documents obtained by Us. At the time of his arrest, Hedlund's blood alcohol level tested at .36 percent, four times the legal limit of .08. He was released on $100,000 bail.

During his sentencing on February 25, the Mosaic alum pleaded no contest to one charge, where the court found him guilty. The second DUI charge was dismissed. Hedlund's attorney, Blair Burke, negotiated a plea deal, which required the Mudbound star to complete a 30-day residential treatment program and a nine-month first-offender alcohol and drug education counseling program, according to legal records. Other conditions of his 36-month probation also included attending 30 AA meetings and performing 100 hours of community service.

He was also ordered to install an ignition interlock device in his car to monitor his blood alcohol levels. His restitution hearing is set for November 25. A restitution hearing is typically held if the offender challenges the amount of monetary fine ordered by the judge.

The Tron actor was previously arrested in Idaho in 2006 for possession of marijuana and possession of drug paraphernalia, according to a police report obtained by Us.
It sounds like he was blackout-level drunk and behind the wheel and he's lucky he didn't kill anybody. I mean, .36 blood alcohol level is WASTED. He had no business behind the wheel and it's insane to me that in a city like LA, more celebrities don't simply have a car and driver, or you know, just Uber or whatever. He's 36 years old – not a dumb kid, not a Lindsay Lohan. He absolutely knew better. I guess he wants credit for going to a rehab center. Did he get Emma pregnant as soon as he got out? Damn.
Us Weekly also had a story where a source claimed that Emma and Garrett are "getting more and more excited" about the baby and "Garrett is really looking forward to becoming a dad and feels as though this is something he needed. He is ready to take on all the daddy duties, and Emma getting pregnant has forced him to become more responsible. He thinks that's a blessing." "Forced him to become more responsible" – ladies, this is a red flag.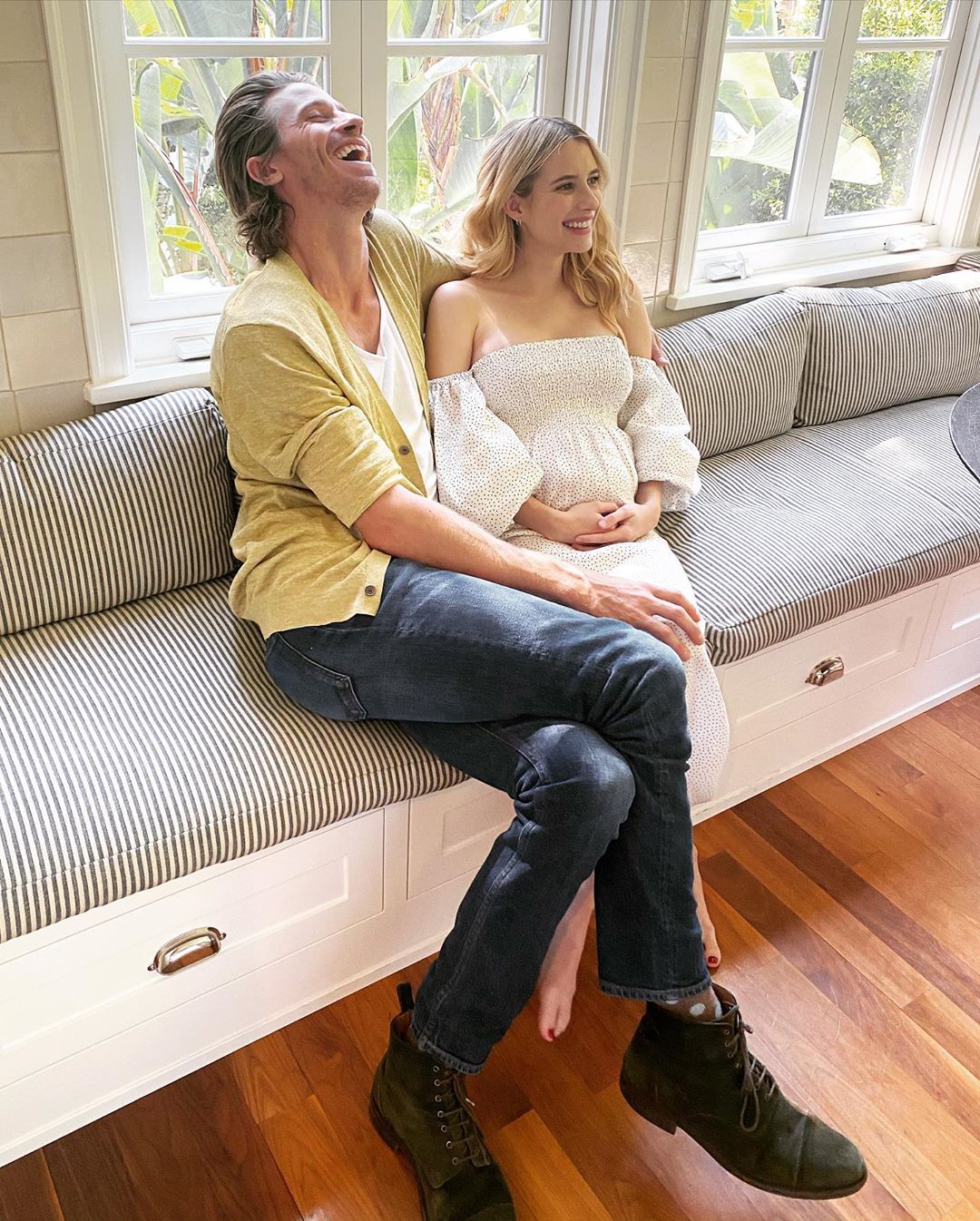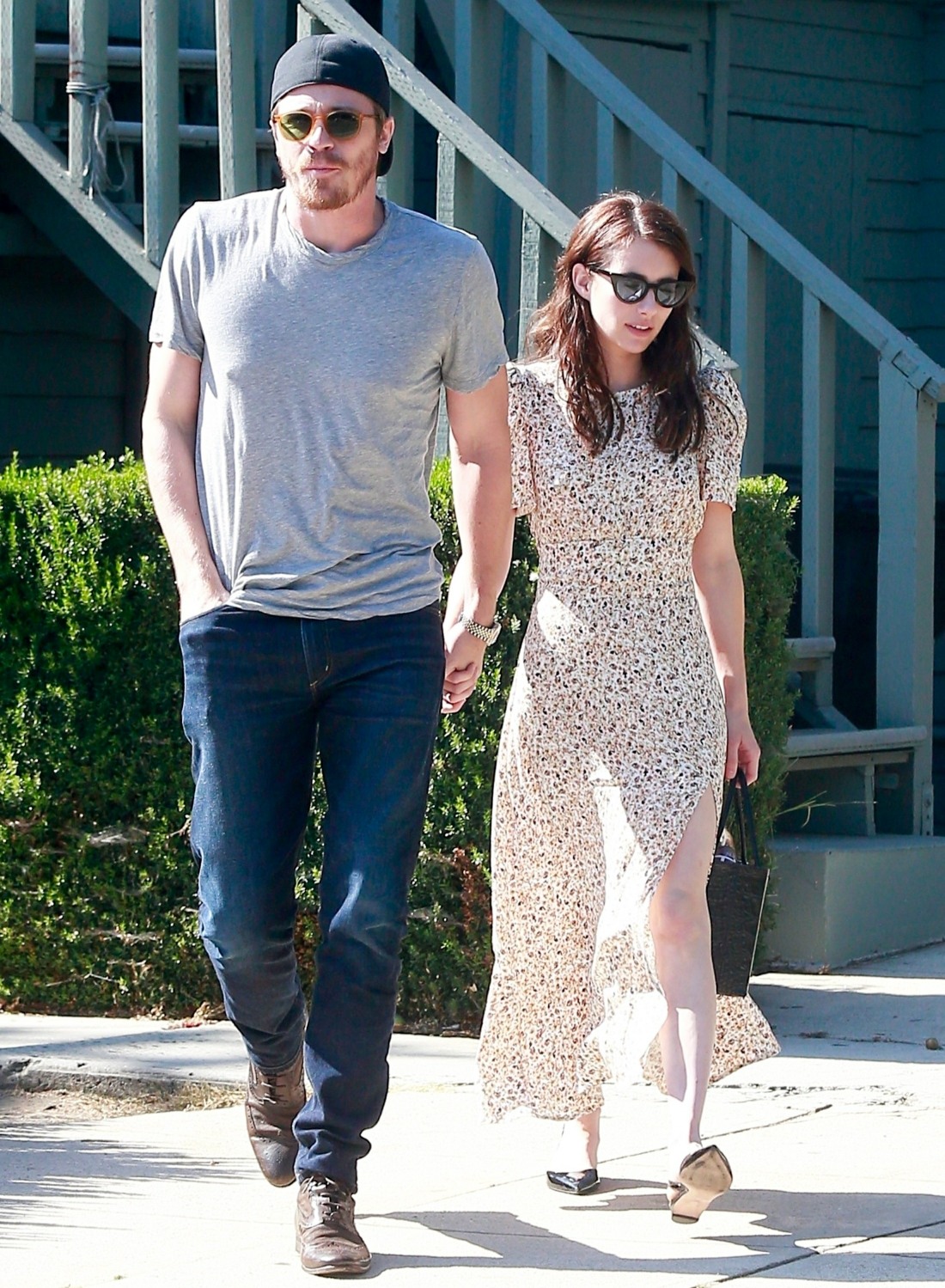 Photos courtesy of Avalon Red, social media and Backgrid.