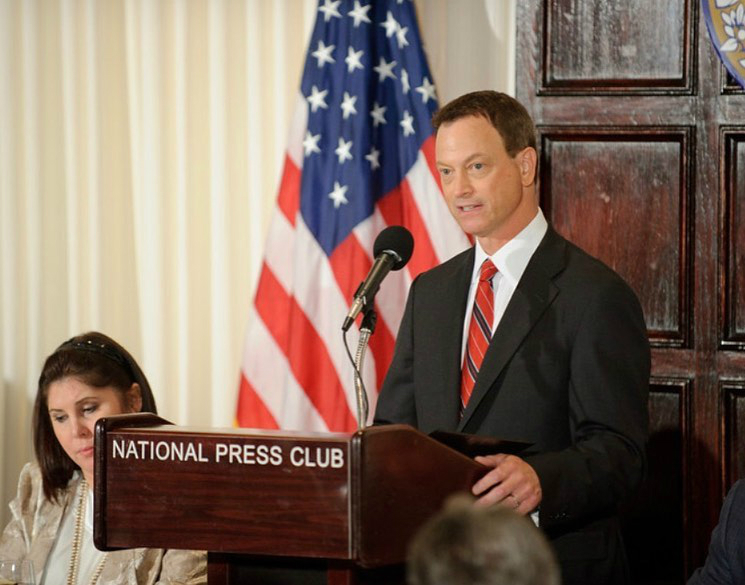 I suggest you grab some tissues now, because you are going to need them. We don't talk about Gary Sinise too much on here because Gary lives a quiet life, doing wonderful things for the sake of making people, mainly veterans' lives better, and never asking for any credit for it. But when we catch wind of one of his good deeds, we like to recognize it. Recently, Gary, who runs the Gary Sinise Foundation, partnered up with Veterans United Home Loans to help let some veterans know their mortgages had been paid off in full. Also assisting in distributing mortgage payoffs are J.R. Martinez and Joe Mantegna.
Veterans United Home Loans announced on Wednesday the launch of the "Make It Mean More" campaign on Twitter, where for every "thank you for your service" tweet sent out, $25 will be donated to pay off veterans' mortgages.

To make things even more special, the company joined forces with a handful of veteran advocates, including actors Gary Sinise, J.R. Martinez and Joe Mantegna, to surprise those who served in the armed forces with the big news via Zoom.

"The #MakeItMeanMore campaign is an amazing example of how we, at Veterans United and the American people, can be part of something so much more," Pam Swan, the vice president of military relations and business development at Veterans United Home Loans, tells PEOPLE.

In a video provided by the lender, Sinise, 66, had the opportunity to surprise Bill Day, a Navy veteran and single father of four from Albany, New York.

"I get to be the messenger to tell you that you're gonna get your entire mortgage and your loan paid off by Veterans United," Sinise told Day in the video. "You're not gonna have to worry about any of that."

Taken aback by the news, Day responded, "What? Me!?" No, I don't deserve that!"

He went on to explain why the news felt like a huge weight lifted.
"My son is… severely autistic and we're having so many issues that this is gonna just help," Day said, before getting overcome with emotion and pausing to wipe tears from his eyes. "It's gonna help a lot."
I posted Gary's Zoom call video below. I cried. Then I went on the company's website and watched the other videos and cried some more. This will make a huge difference in these folks' lives and is an amazing way to reward them for their service. I love that Gary starts the call by qualifying that he is just delivering the good news and doesn't want any credit for what's about to happen. That's the kind of guy he is. He does his work on behalf of veterans for their sake, not his own, that's why we don't hear about it that often.
One of the programs in his foundation is building specially adapted smart homes and modifying dwellings for disabled veterans' special equipment. I wonder if this could lead to a further partnership with Veterans United Home Loans. This was a wonderful story. I hope you all had a chance to thank a veteran. If you haven't yet, you can start with our very own Oya, who is a proud veteran of the US Navy and we are very honored to work with her – thank you for your service, Oya.
Below is Gary's video announcement. It's touching. Everything Gary does is touching. The last time I checked in on him, he was making me cry with this tribute to the oldest living veteran. Every time I click on a Gary link, I'm left in tears. Dammit, Gary!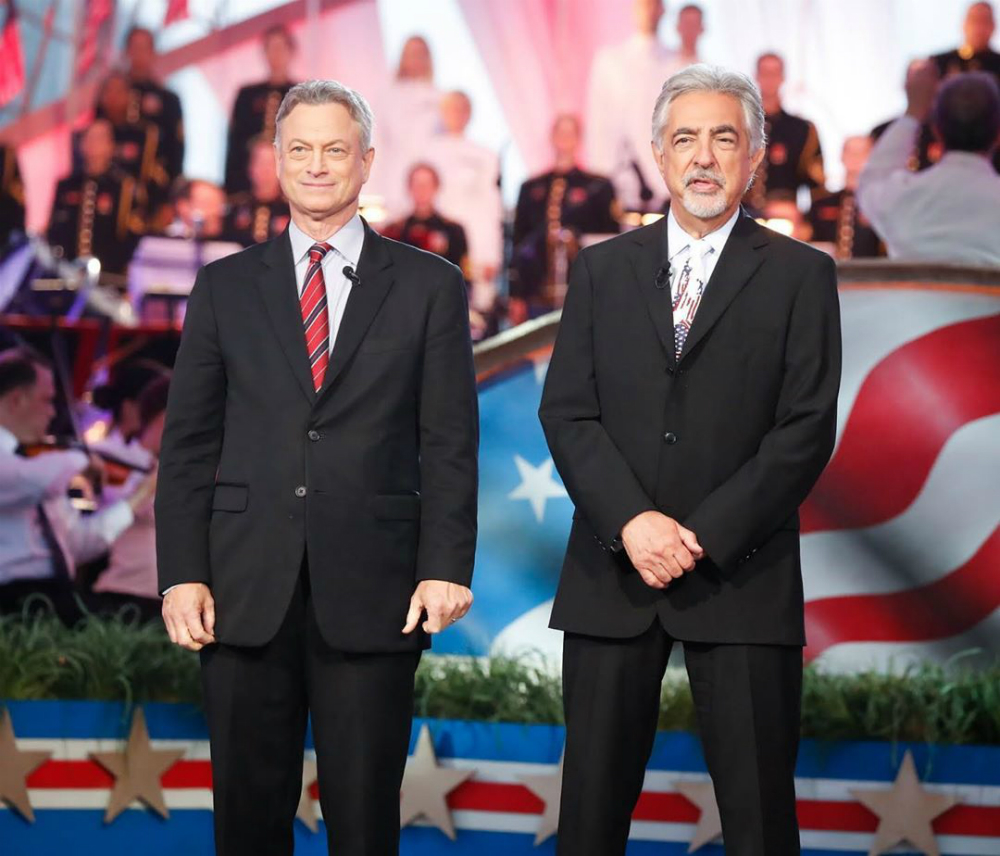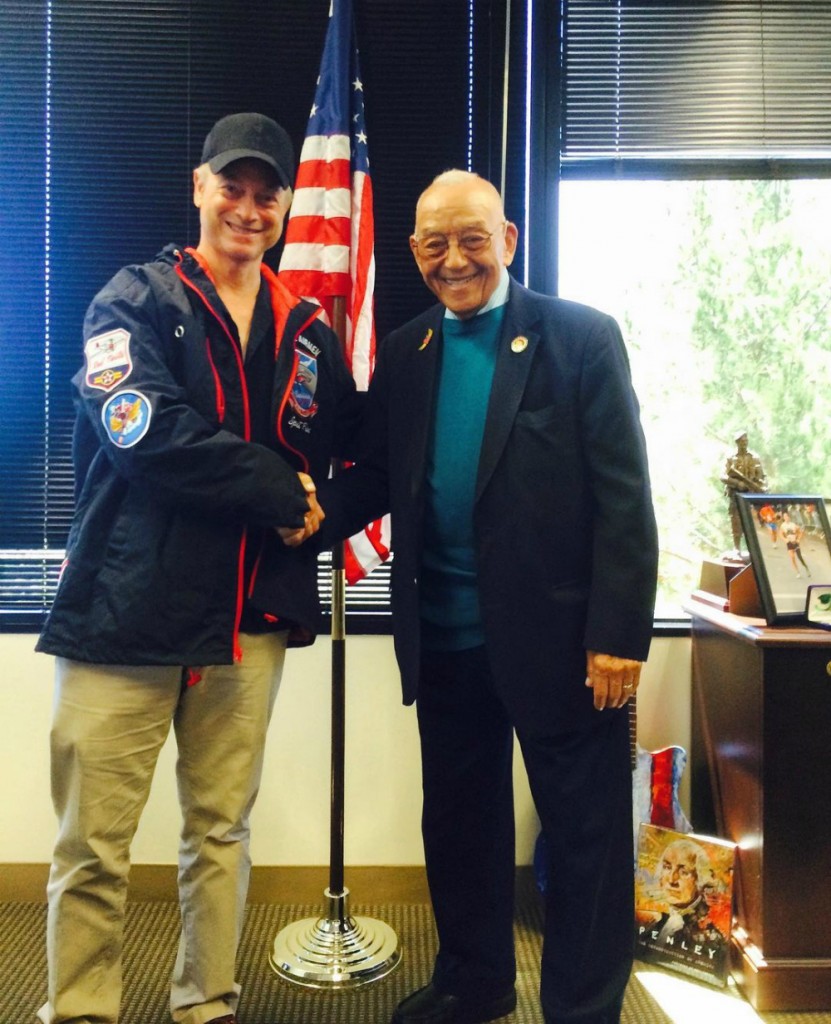 Hank is a man of action. So to say thank you for his service on #VeteransDay, we chose actions over words. With the help of everyone on Twitter, we set out to take the phrase "thank you for your service" and #MakeItMeanMore. Long story short: Hank, we're paying off your mortgage.

— Veterans United (@veteransunited) November 11, 2020
Photo credit: Instagram, Twitter and YouTube