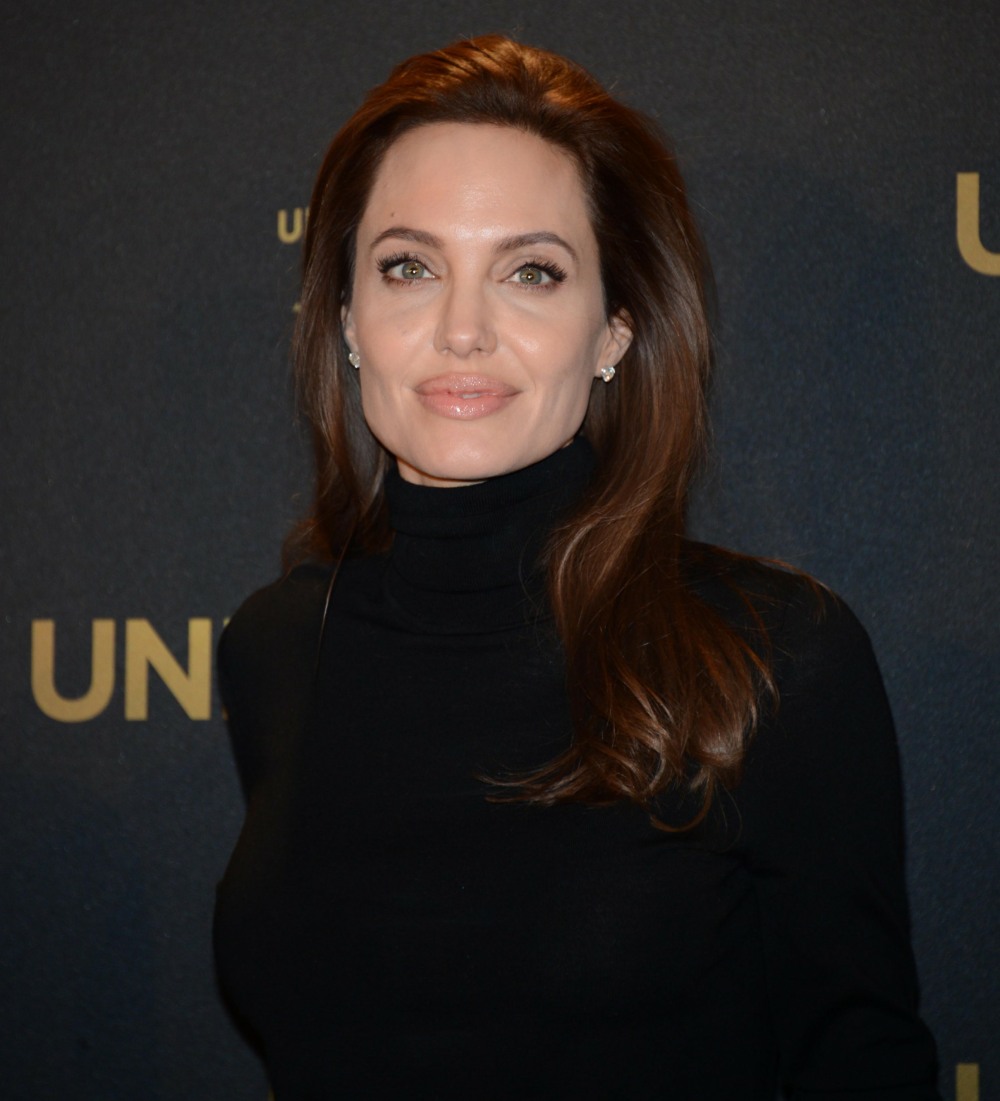 Over the past few years, Angelina Jolie has been getting back to work in front of the camera. She did the second Maleficent movie. She did voice work for a Disney film. She signed on to The Eternals. She filmed Come Away with David Oyelowo. She filmed Those Who Wish Me Dead, and she's in preproduction on Every Note Played. Considering she mostly stepped away from acting work in the last years of her relationship with/marriage to Brad Pitt, it felt like Angelina was making a point to show that she was still an in-demand actress. I also think that she probably wanted to put away some money and she was happy for the paychecks.
In those years that she stepped away from acting, she spoke a lot about how she was more focused on directing and producing. She hasn't directed a film since First They Killed My Father, which was based on Loung Ung's true story/memoir. Now Angelina is doing another bio-pic type film – she's signed on to direct Unreasonable Behaviour.
Angelina Jolie (Unbroken) has signed on to direct Unreasonable Behaviour, a biopic of legendary British war photographer Don McCullin, based on his autobiography of the same title. The film is being produced by Tom Hardy and Dean Baker under their Hardy Son & Baker banner (Taboo) alongside Working Title Films' Tim Bevan and Eric Fellner (Darkest Hour). McCullin and Mark George are exec producing. No word on casting yet.

BAFTA-nominated screenwriter Gregory Burke ('71) is writing the screenplay. The autobiography is an unflinching account of the celebrated British war photographer's life, which took him from poverty-stricken, wartime London to some of the world's most dangerous war zones. Best known for his often harrowing black and white images taken in Vietnam and Cambodia whilst working for The Observer and The Sunday Times Newspapers, McCullin risked his life to capture the images of war which continue to resonate to this day.

"I am humbled to have a chance to bring Don McCullin's life to film," said Jolie in a statement. "I was drawn to his unique combination of fearlessness and humanity – his absolute commitment to witnessing the truth of war, and his empathy and respect for those who suffer its consequences. We hope to make a film that is as uncompromising as Don's photography, about the extraordinary people and events he witnessed, and the rise and fall of a unique era in journalism".

Don McCullin added: "Having viewed Angelina's last film on Cambodia (and having spent so much time during the war there) I was very impressed at how she made such a powerful and accurate representation of the place at that time. I feel as if I am in safe, capable and professional hands with her."

"Don McCullin is someone that we've long held a deep and profound respect for," commented HSB's Hardy and Baker jointly. "His remarkable story is one of brutal honesty, unflinching courage, and unbound empathy. Angelina has carved a considered approach to the material that we've all been looking for – relevant and compelling, ethically sensitive and engaging. We are excited by her vision and look forward to supporting her depiction of a man who deserves to be remembered for his extraordinary contribution, service, and lifelong work to humanity."
I'll be sort of honest, if you asked me if I thought Tom Hardy would ever sign off on producing a bio-pic directed by a woman, I would have said, flatly, "no." Hardy never seemed like the type to actively seek projects with women in front of or behind the camera. That was especially notable with his grumpypants routine all the way around Mad Max: Fury Road (a feminist masterpiece). Considering Hardy's involvement on the producing side, I also think that he wants to star in the lead role. Let's see what Director Jolie says about that. Anyway, I'm interested in this project and I hope it doesn't turn into a slog. I love her, but Unbroken was brutal (well-directed, but brutal) and I hope she follows her strengths.
Meanwhile, here's an update on the Jolie-Pitt divorce: Judge Ouderkirk really is staying on their case, even after Team Jolie's attempt to have him removed. I truly have no idea what that means or how it will affect the divorce trial.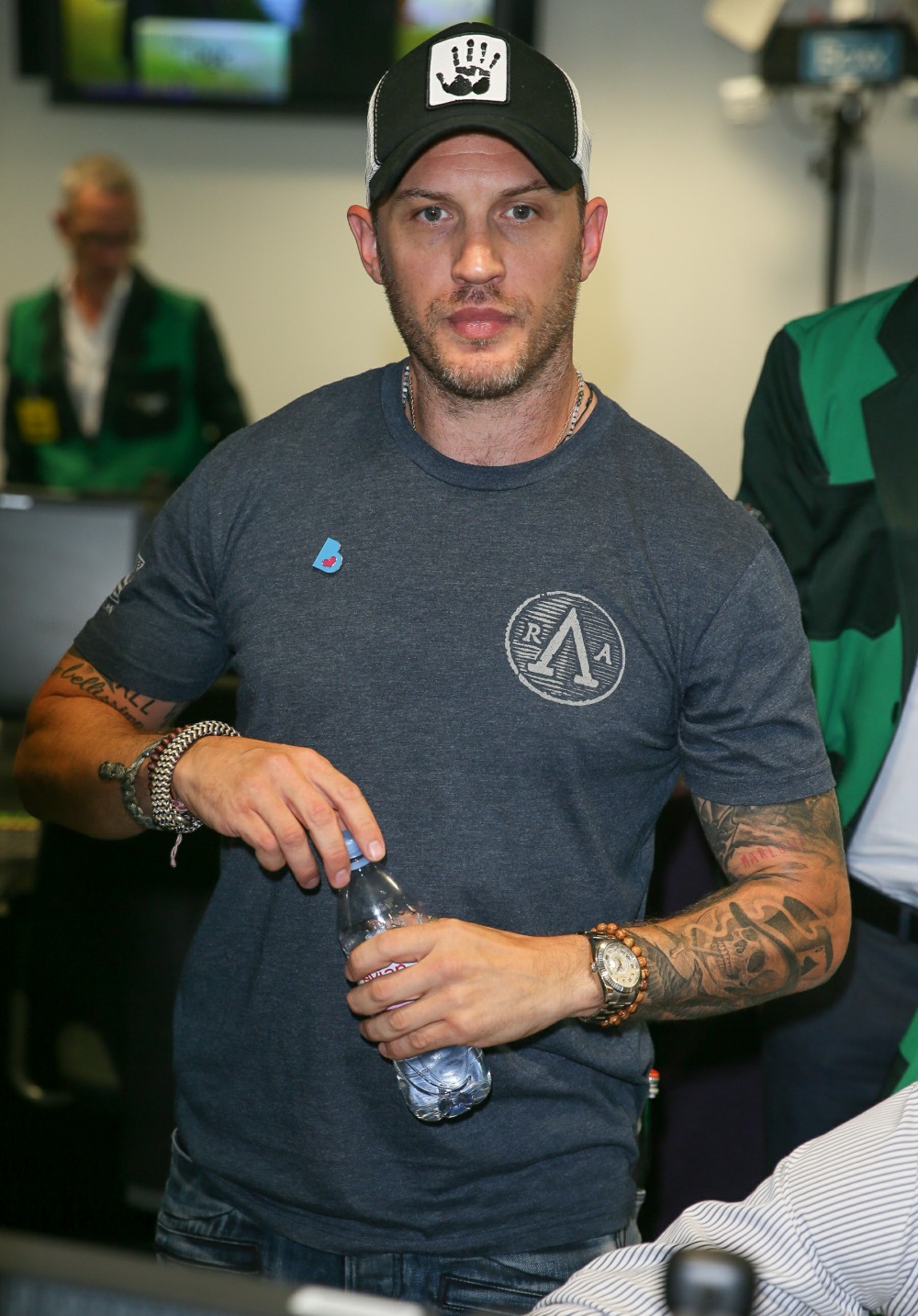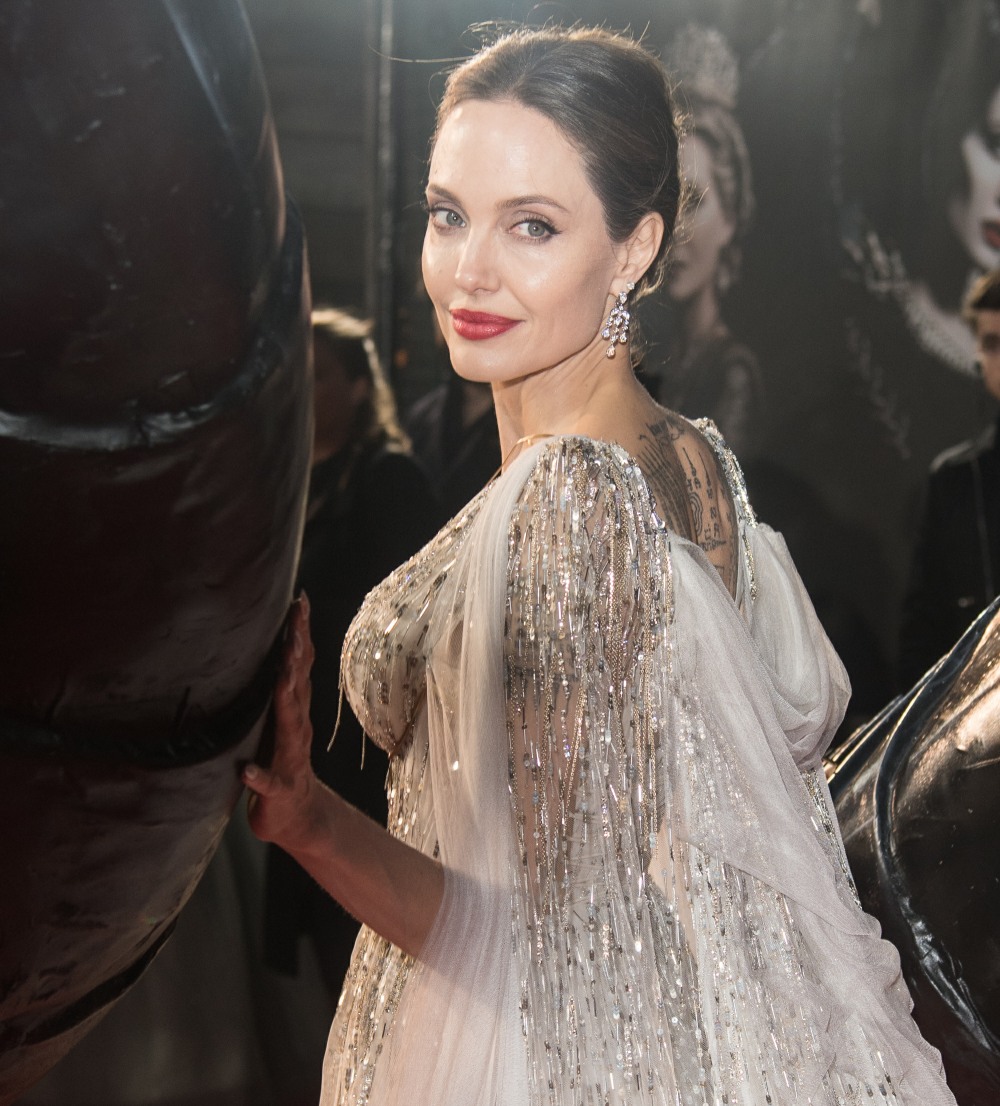 Photos courtesy of Avalon Red and Backgrid.