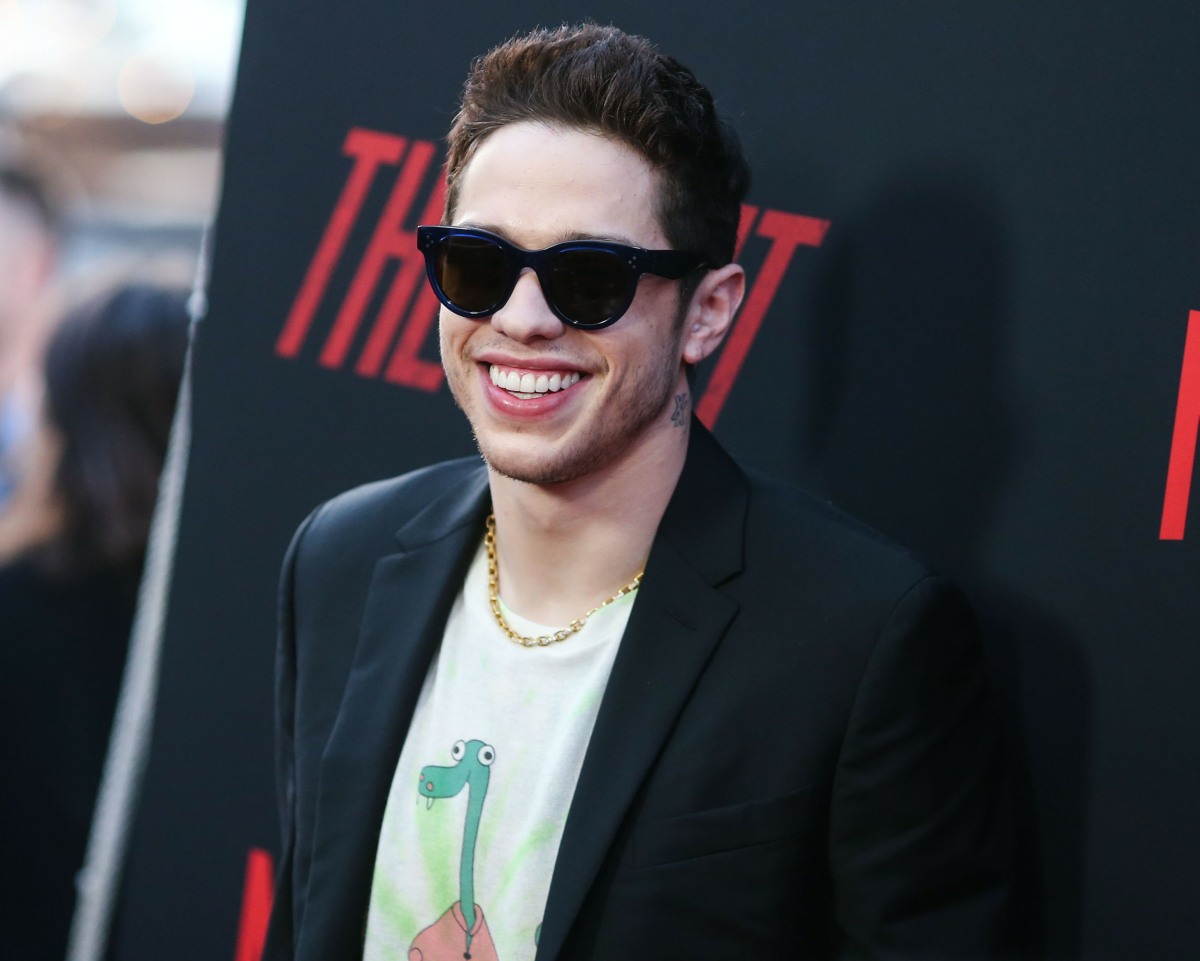 Some sites are running this story with the headline "Pete Davidson to play Jimmy Stewart's role in It's A Wonderful Life," hoping to inspire rage and sadness. And while it's technically true that Pete Davidson will be playing George Bailey, it's not going to be some ill-advised remake or anything. It's a damn virtual table-read for charity. Now, did they still stunt-cast Pete Davidson? For sure. Does Pete Davidson have no place even pretending to be George Bailey for charity? For sure. But here we are.
Pete Davidson is taking on an iconic film character, James Stewart's George Bailey. The Saturday Night Live actor and Maude Apatow (Euphoria), who recently starred together in The King of Staten Island, are reuniting for Ed Asner's one-night-only live virtual celebrity table read of the 1946 holiday classic It's A Wonderful Life, in which Aparow will portray Violet Bick. They join an all-star cast that includes Mia Farrow, Ellie Kemper, Carol Kane, Ed Begley Jr., Diedrich Bader, Bill Pullman, Richard Kind, B.D. Wong, and Michael Shannon for the holiday event, slated for Sunday, December 13, 2020, 5:00 PM PT. Proceeds will benefit The Ed Asner Family Center, dedicated to promoting mental health and enrichment programs to special needs children and their families.

"We are so thrilled to have Pete reenact the role of George in It's a Wonderful Life with his talented wit and clever vocalizations. And we look forward to having Maude join the cast as Violet with her creative flair. Please join us for this once in a lifetime opportunity to snuggle up on your couch and experience this all-star cast virtual table read from the comfort of your own home, while helping to raise money for The Ed Asner Family Center. It will be a very meaningful night!" said Matthew Asner, Co-Founder/President/CEO of The Ed Asner Family Center.
A great way to benefit a worthy foundation, absolutely. Virtual table-reads have been raising so much money in this pandemic year. It's a Wonderful Life is a great script too – people always talk about how "sappy" it is, but it's really not. Like, that sh-t is DARK, especially in the parallel universe without George Bailey. Now, should they still have asked someone other than Pete? Yeah. But I don't hate that he said yes and he's donating his time for a good cause. I talked myself out of being mad at him.
Photos courtesy of Getty.