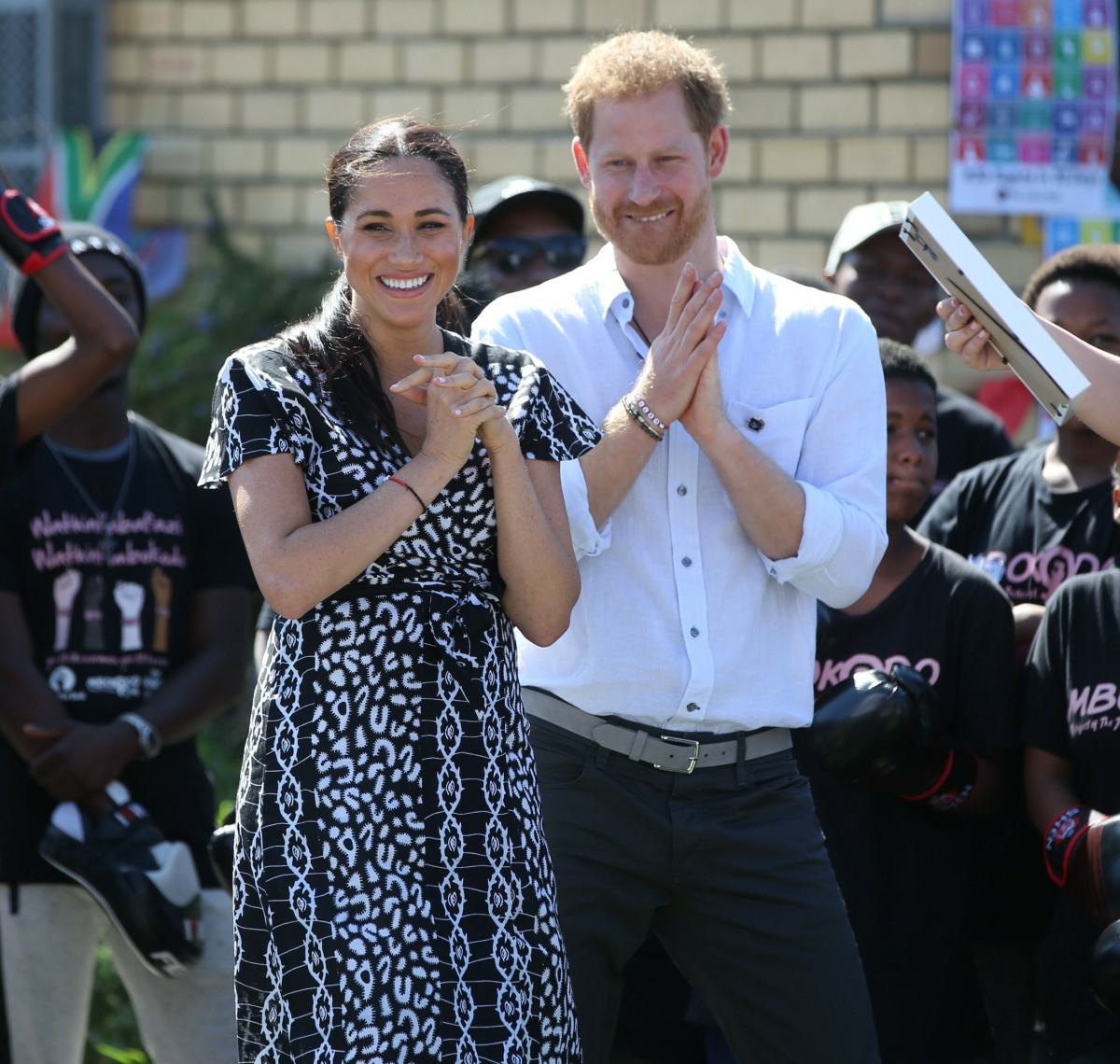 Over Christmas, People Magazine had a story on their front page about the Duke and Duchess of Sussex "celebrating their first Christmas in America." There was no real story to it, just one new quote, from an "insider": "It's Harry's second Christmas away from England, and Meghan wants to make sure it's special for everyone. They are creating their own traditions at their new home." This is perhaps for all of the unhinged people claiming that Harry is dreadfully homesick and that he misses spending Christmas at Sandringham, getting drunk on Christmas cocktails and changing outfits ten times a day. Personally, I do believe Harry was probably homesick… months ago, when they were locked down in Tyler Perry's mansion. I think after Harry and Meghan bought their place in Montecito, really put down roots and got some privacy, Harry felt a lot better about the new life they're building.
Speaking of, get ready for twenty million stories about the "one year review" between the Sussexes and the Windsors. The press has been obsessed with the one-year review ever since it was announced as part of the Sussexit deal. In Finding Freedom, sources said that the review wasn't even something Harry and Meghan wanted – it was something the Queen's people came up with, as a sort of clause where Harry could be welcomed back in a year if sh-t didn't work out. They were giving Harry an escape route, in case he wanted to dump his wife and child in America and come crawling back to the Windsors. That's all it was. And the British media has latched on to the idea that the Queen will be handing down massive "punishments" when the review happens, because never underestimate how sadistic these people are. Anyway, the Sun had a big exclusive about what will happen in March:
Harry and Meghan are brokering an extension to the 12-month Megxit deal – and the prince plans to return here in the New Year to seal it. They want a more permanent agreement to continue as non-working royals in California despite big-money deals with Netflix and Spotify. They will make friendly video calls to senior royals next month before Harry heads here for face-to-face talks, possibly accompanied by Meghan. Their deal with Buckingham Palace expires on March 31.

Talks are said to be "less confrontational" than at January's Sandringham summit. But royal aides will pore over the Netflix and Spotify deals, reportedly worth £100million and £30million respectively, to ensure they meet "the values of Her Majesty".

Harry and Meghan are said to be keen to hang on to their royal patronages, despite taking on more commercial commitments in the US. Sources say those roles remain on the negotiating table. And Harry's military roles — stripped in the bitter Megxit deal — remain vacant and will not be filled until next summer at the earliest, The Sun understands. A thawing of hostilities is under way.

And royal biographer Andrew Morton said the couple want to return – Covid restrictions willing – for the Queen's 95th birthday on April 21, the Duke of Edinburgh's 100th in June and the unveiling of a statue of Princess Diana on July 1 — what would have been her 60th birthday. He said: "Although they will do some of it by Zoom, Harry wants to meet face to face to tie it all up. Things seem to have calmed down. Harry has been in contact with the Queen more often than you would think. But certain things you need to be there in person to sort. They will need a few weeks. That could be done after April, depending on Covid."

While William did not speak with Harry for "many months" after that deal, the "Mextension" will be hammered out by senior royals. But a top aide warned: "Expect things to drag past March 31. The Sussexes have laid their stall out very clearly." As for Harry's military posts, an insider said: "Harry regrets losing those titles and keeping them open for as long as possible keeps that olive branch out. Don't be surprised if they are not filled even after March 31."

There were calls, too, for them to be replaced as president and vice-president of the Queen's Commonwealth Trust. But a spokesman for the charity said Harry and Meghan remain "as committed as ever."

Morton added: "If Harry had a real regret, it was how he handled the announcement of stepping back. He pushed the Queen and his father into a corner and it made the whole thing far more dramatic. There was a period when Harry was uncertain, but not any more. He is loving life in the sunshine, the pace of life and lack of formality. This is what he has dreamed of for a long time. The rift between the two brothers is healing. It has been a good year and a bad year — court cases, paparazzi and, most difficult, Meghan having a miscarriage. But Covid has brought the family back together and forced Meghan and Harry to slow down and think. They have proved their point. Any conversation will be far more amicable. There are no plans to kick them out or get rid of their titles. Harry regrets the hasty statement last January that blindsided everyone."
LOL at courtiers "poring over" the Netflix and Spotify deals. The courtiers will not get any kind of say in those business deals. The only thing happening, at this point during the review, is whether Harry and Meghan will remain with their royal patronages in any capacity, and of course the business with their royal titles and Sussex titles. Their HRHs can be removed, and I expect the Queen to formalize that, but I also expect Harry to keep his ducal title (the Sussex title). I think it's incredibly smart of Meghan and Harry to make their patronages the centerpiece of the "review" as well – the Queen has to know that she'll look stupidly petty if she forces them to give up all of their patronages now, right?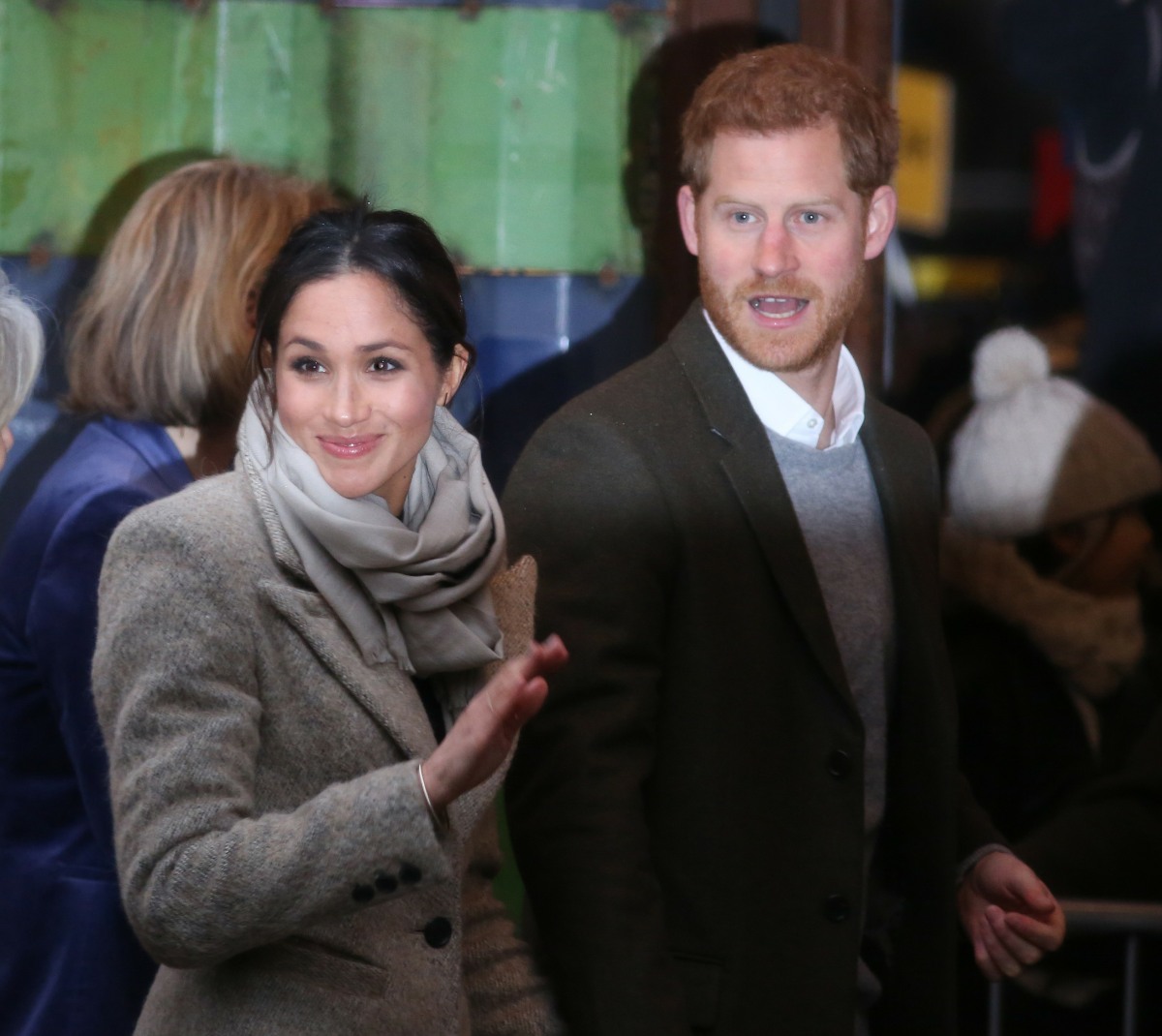 Photos courtesy of Avalon Red.