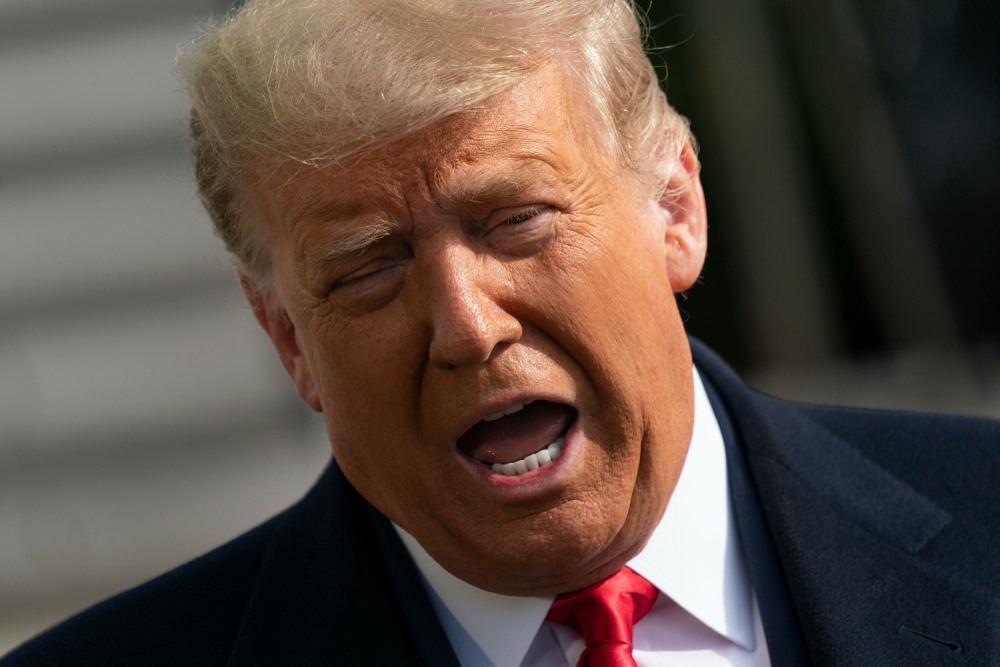 My initial dream was that Donald Trump would go to Mar-a-Lago for Christmas and simply never return to the White House. Like, he would just sit in Florida, in his diaper, for a month, pouting and rage-tweeting and being phased out of the government. But Trump returned to the White House after Christmas and he's been doing… all of that. Rage-tweeting, pouting, committing election fraud, trying to blackmail government officials and living in a state of delusion. Today's election certification in the Senate is very important for many reasons. One of those reasons? I suspect that after today's certification, Trump will actually start making a plan for where he'll go for Joe Biden's inauguration. Scotland's first minister Nicola Sturgeon has already said that Baby Fists isn't welcome at his own golf course:
Donald Trump will not be allowed to visit Scotland to play golf during Joe Biden's inauguration, Nicola Sturgeon has said. The US president, who was overwhelmingly defeated in November's election, is reportedly considering travelling to his Turnberry golf resort to avoid Mr Biden being sworn into office. But Scotland's first minister stressed it is illegal to travel in or out of the country without a valid reason and said: "Coming to play golf is not what I would consider to be an essential purpose."

The White House has repeatedly refused to say what the outgoing president will do when Mr Biden is inaugurated on 20 January, prompting speculation about whether Mr Trump will attend the ceremony. But Prestwick Airport has been told to expect the arrival of a US military Boeing 757 aircraft previously used by Mr Trump on 19 January, according to the Sunday Post.

Asked about speculation that Mr Trump could travel to Scotland in order to avoid the inauguration, Ms Sturgeon said: "I have no idea what Donald Trump's travel plans are, you'll be glad to know. I hope and expect that – as everybody expects, not everybody necessarily will hope – that the travel plan immediately that he has is to exit the White House. But beyond that I don't know. We are not allowing people to come in to Scotland without an essential purpose right now and that would apply to him, just as it applies to anybody else. Coming to play golf is not what I would consider to be an essential purpose."
Heheheh. Sturgeon was responding to questions about a report which appeared in a Scottish newspaper, which is that people in Scotland were being told to prepare for Trump's arrival around January 19th. The thing is, his Scottish golf courses have been shut down during the pandemic, and Scotland just announced even stricter new lockdown measures, which will be in effect for months probably. So, anyway, some industrious reporters contacted the White House to see if Trump really wanted to run away to Scotland to avoid Biden's inauguration. The response:
"Anonymous sources who claim to know what the President is or is not considering have no idea. When President Trump has an announcement about his plans for Jan. 20 he will let you know," White House spokesman Judd Deere said in a written statement. The White House followed up with a second statement, attributed to press secretary Kayleigh McEnany, that the reports of a Trump trip to Turnberry were "not accurate. President Trump has no plans to travel to Scotland."
Yeah… a denial like that means only one thing: Trump HAS talked about going to Scotland and there probably were some plans being made. But I think in the end, he probably wouldn't have gone to Scotland. No, he'll want to go somewhere to soothe his little loser crybaby ego. He'll go to Florida or maybe his New Jersey golf course. That's my guess.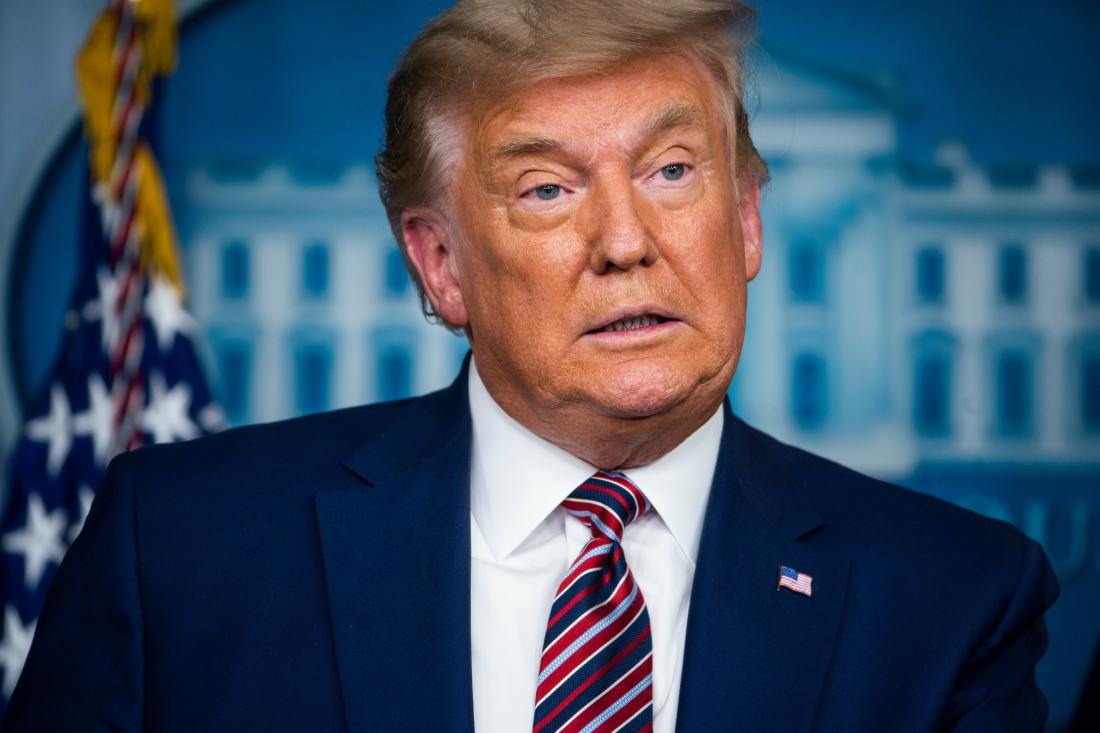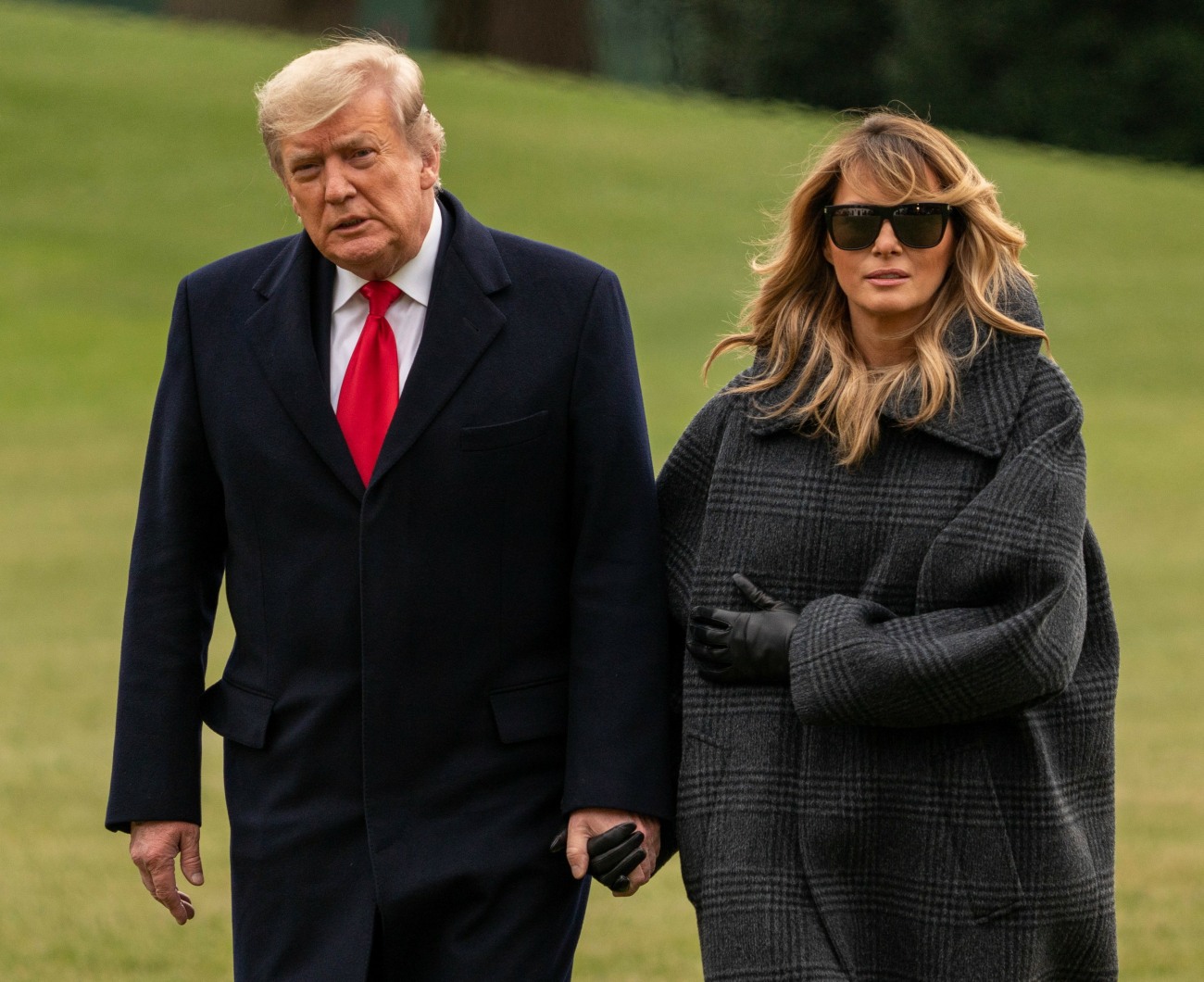 Photos courtesy of Avalon Red.