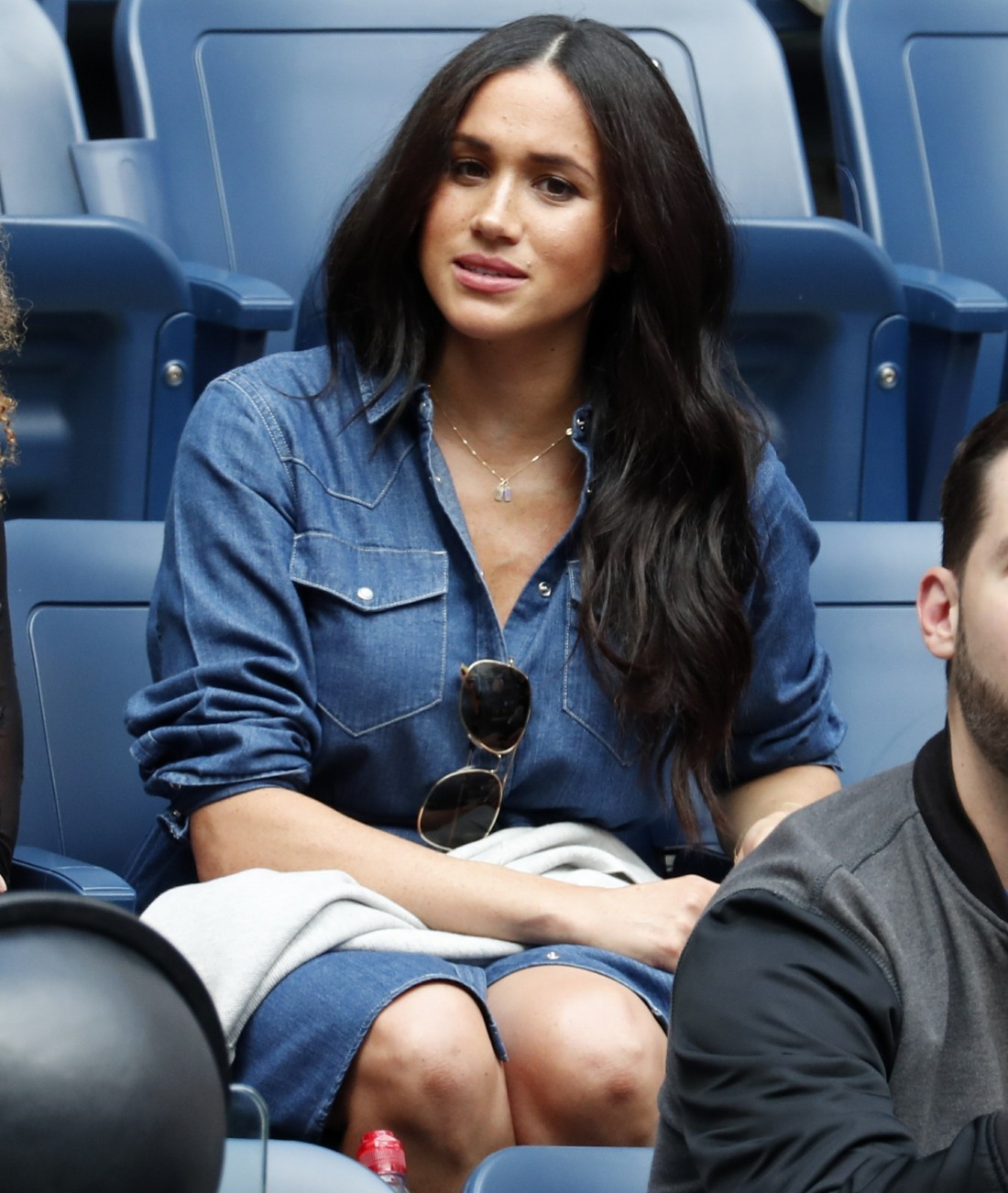 Last week, the one-year anniversary of the Sussexit announcement came and went with little new information. I mean, what is there to say? The Duke and Duchess of Sussex are living happily in Montecito, they've been steadily building their empire for months in plain sight, they're working on their Archewell foundation and every time they breathe, there are blaring headlines in the UK tabloids about how the palace was "blind-sided." Of course, those same outlets were trying to make old stories into controversies around the anniversary, like this mess:
Meghan Markle has officially missed her chance to become a UK citizen… for now, DailyMail.com can reveal. The Duchess of Sussex had fully intended to become a Brit after marrying Prince Harry in May 2018 in a spectacular wedding at Windsor Castle. She was required to live in the UK for a minimum of three years before applying for citizenship and legally qualifying for a British passport. And at the time Kensington Palace confirmed the former Suits actress intended to apply.

However, her and Harry's shock Megxit announcement in January 2020 saw the plans hit the skids. Under strict Home Office rules the Duchess, who first moved to London on November 21, 2017, could have begun her citizenship application three years later on November 21, 2020. But the jet-setting Duchess was also required to limit the total number of days she spent outside of the UK in that time to less than 270 – something she failed to do. Now any future application would be delayed and would involve a move back to the UK.
I'm starting to feel slightly sorry for these poor unhinged lunatics. They're still banging their head against the wall, wailing about how Meghan lost her chance to be a citizen. When it was clear one year ago that she was abandoning plans to seek British citizenship and she was quite happy with her American citizenship, thank you very much. I would also assume that once the Biden administration comes in, Harry will apply for American citizenship. And THAT will be a big deal in the UK press too.
In other "duh" news, the Times had a story about how Harry & Meghan "have abandoned social media and will no longer use platforms such as Twitter or Facebook." They were never on Twitter, for what it's worth, and I still completely believe that Prince William forced them to give up the SussexRoyal Instagram. Anyway, a source close to Harry and Meghan said they had "no plans" to use social media for their new Archewell Foundation and were "very unlikely" to return to platforms in a personal capacity. Also: "the couple are understood to have become disillusioned by the 'hate' they encountered on social media. Meghan has spoken about the 'almost unsurvivable' experience of online trolling." So… no Archewell Instagram? No H&M Instagram? I know why they're doing that, but I still think it's a mistake. They should get back on Instagram and just turn off the comments. It would really allow them to release information on their own terms and you know Meghan is itching to get back to 'gramming.
Photos courtesy of Backgrid.