My cousin got me a new shirt pic.twitter.com/DuHhgRto7b

— JoJo Siwa!🌈❤️🎀 (@itsjojosiwa) January 22, 2021
Over the weekend, 17-year-old JoJo Siwa made a big announcement by posting the photo above to her social media. As she'd intended, her fans accepted this as JoJo's coming out. And the news was met with a great deal of joy, which is nice to hear because she is a teenager and sometimes the outcomes of these stories can go in a very different way. But not this one. The old adage of you get back what you put out in the world worked in JoJo's favor because she was so overwhelmed by the support, she filmed a video for her fans telling them how incredibly happy she was to live her life openly and how much their love and support means to her.
JoJo Siwa is happier than ever before. The 17-year-old star took to Instagram on Saturday to thank her followers for "the most endless amount of love and support" after coming out.

"I am really, really, happy! And now that the world gets to see this side of my life, it makes me really really happy," she expressed in her 15-minute video. "Now that I got to share that with the world, it's awesome…I want people to know that there is so much love in the world and it is so incredible!"

She noted that her career has always made her "super happy," but that "personally" she's never felt happier.

"Somebody said, 'What label are you?' And you know, I have thought about this and the reason I am not ready to say this answer is because I really don't know this answer," Siwa shared. "I think humans are awesome. I think humans are really incredible people."

"I want to share everything with the world, I really do. But I also want to keep things in my life private until they're ready to be public," she added. "What matters is that you guys know that no matter who you love, that it's OK and that it's awesome, and that the world is there for you."

The singer and dancer added that she knows that it might be harder for other people to come out, but she said, from experience, that coming out is so much easier these days.

"It's been 48 hours of the world knowing, right? I think so. It's been the best 48 hours," she said, touching on her "Best Gay Cousin Ever" shirt and revealing TikTok from earlier in the week. "Last night I laid in bed and was like, 'Whoa, this is really awesome. I am so happy'….I've never been so happy."
You can watch JoJo entire 15-minute video here. It is, quite possibly, the most enthusiastic thing I have ever experienced. I know of JoJo, but this is the first time I ever heard her speak. Her optimism is infectious. She's incapable of doing anything other than conveying how incredible she feels in this moment and my gawd, that must be a glorious feeling. I like that JoJo differentiated that her career has always made her happy, but this is the happiest she has ever been in her personal life. Again, with my limited knowledge of JoJo, her performance persona seems to be very bubbly and optimistic and it's nice to know that's not an act. The other thing I am glad she touched on was not labeling herself until she was ready. I've found that in the younger LBGTQ community (I don't know how it is in the older community) once a pre-teen or teen comes out, there is some pressure to identify and the individual may not know their label yet. It's, unfortunately, another form of pressure that a young person doesn't need. So I appreciate JoJo emphasizing that labels don't need to happen right away.
Unfortunately, not everyone was wonderful as JoJo's fans. She said that her family was swatted right after she made her announcement. Swatting is when someone calls in a bogus claim and the police send a tactical team to your home, demanding you to exit the building. Once the members of the home file out onto the front lawn, the media, most commonly the paparazzi, swarm from their hiding places and get shots for their seedy outlets. JoJo was incredibly forgiving, saying she wished they hadn't wasted the policemen's time. She also pointed out, if they had just been patient, she would have eventually left her house anyway. And this is why JoJo is a much better role model than me, because my response would have involved bananas in tailpipes.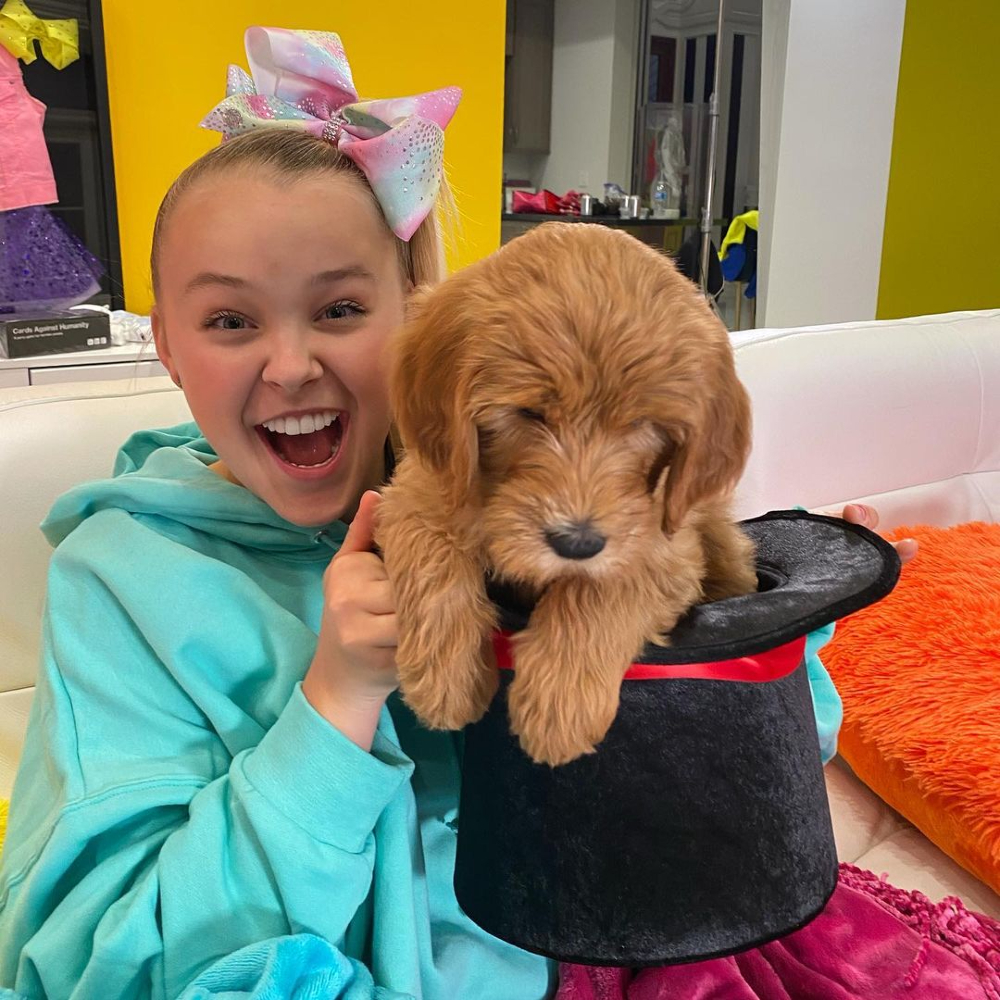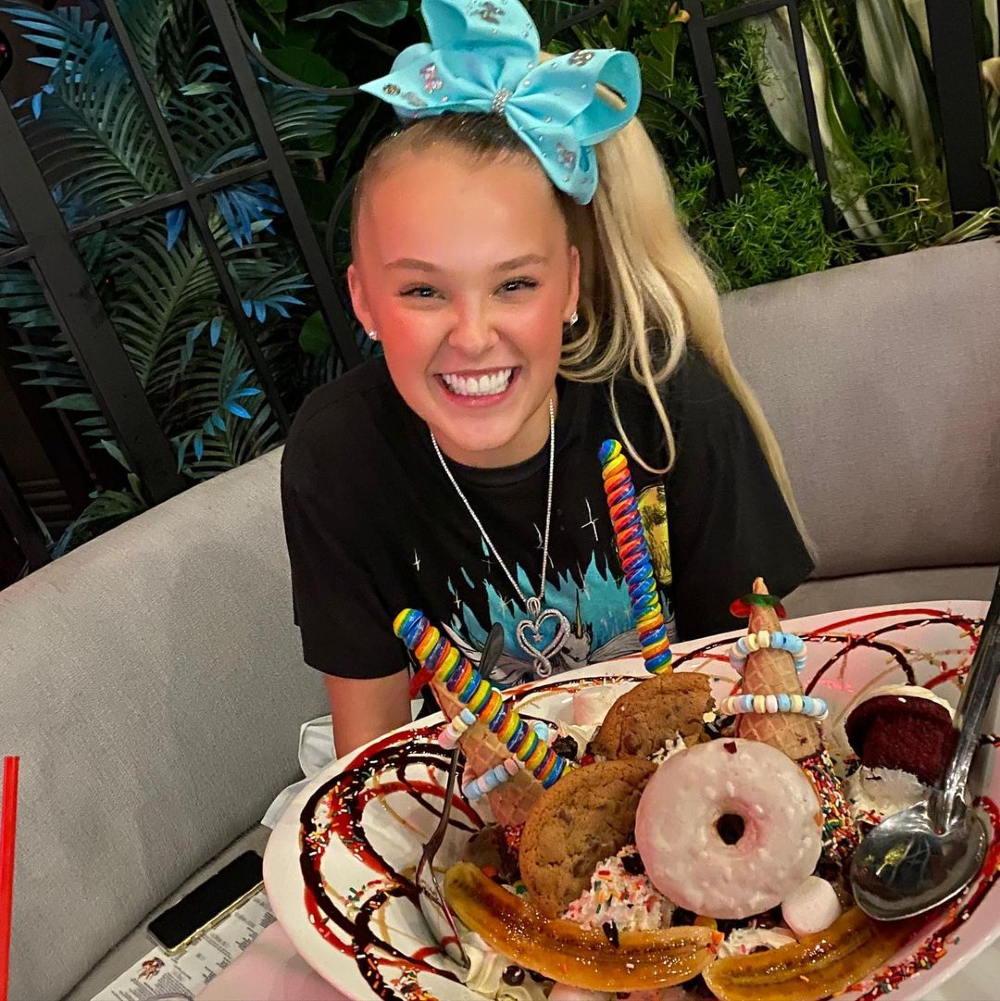 Photo credit: Twitter and Instagram