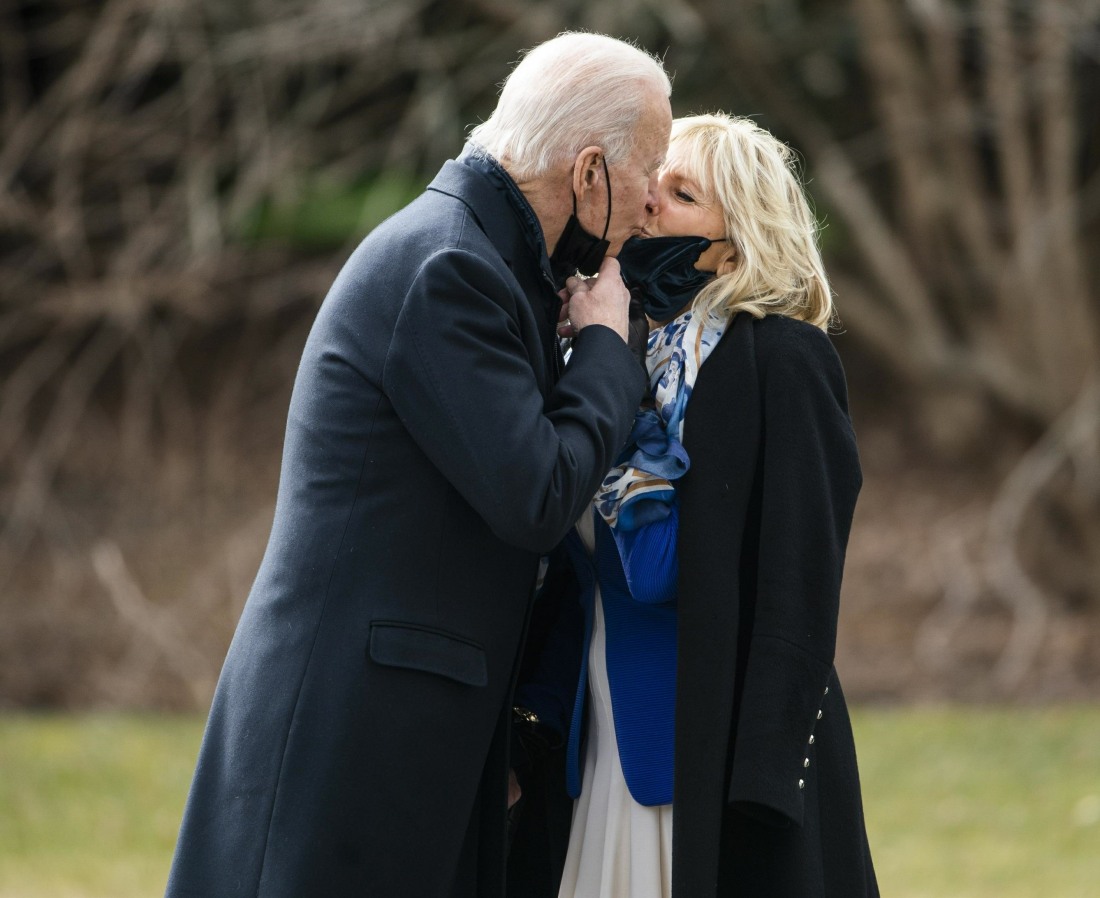 It's such a relief to have President Joe Biden working on all of our nation's problems. I can't even describe this feeling of post-Trump trauma combined with genuine happiness that political wonks are in charge. The only reasons why Pres. Biden made news this weekend are as follows: he pulled down his mask to kiss Dr. Jill; he visited Walter Reed and was respectful the entire time; he met with Republican senators in a show of bipartisanship; he went to church; he worked throughout the weekend and didn't golf or rage-tweet. I feel like crying, I'm so happy. Meanwhile, Biden remembers how Barack Obama got bogged down in his first two years in office too, and so Biden and his team understand the importance of tackling several huge issues all at once. President Biden is extremely focused on fixing the vaccine rollout:
[The Biden team's] plan of attack has three main elements. The first, increasing the supply of vaccine, was addressed this week with a 16% boost in the number of doses being distributed to states for the next three weeks, and with the in-the-works purchase of 200 million more doses from Pfizer and Moderna, to be delivered by the end of the summer. The unveiling of those increases was a prime illustration of the second part of Biden's strategy: aggressively communicating the administration's moves to combat COVID. The additional doses were anticipated to arrive even if Trump had remained president, but Biden's team, in background briefings and press conferences, did a savvy job of selling the announcement as wholly fresh progress.

A high-ranking administration operative, however, says that focusing on credit for dosage production misses the more important point. "The Trump plan was to get a vaccine and then figure out the rest. There was absolutely zero infrastructure or planning on how to get the vaccine to the next level of people, beyond hospitals and nursing homes," the operative says. "When we say things were worse than we thought, that's what we mean. There was no plan for broad distribution, so that's what we're focused on. It's all about shots in arms, not about how many doses."

Which leads to the third, crucially interrelated piece of the Biden strategy: getting Congress to appropriate more than a trillion dollars toward COVID relief, including mechanisms such as mass-vaccination sites and mobile injection units. That's why, in the past few days, Biden officials have been singing a coordinated tune, publicly and privately. "It will help significantly if Congress acts to pass the bill in front of them that will put money into the states to help them increase vaccination efforts," the senior administration official told me. "It will be important that that be addressed for all of these plans to work. It's more like an orchestra than a solo. Everybody has to do their part, including the Congress."
Even though the stories about vaccine production and distribution are not even *mostly* good news, there's no longer a lazy madman at the helm, and Biden hired genuine public health experts, immunologists and vaccine-distribution experts to work on all of this. I feel like the majority of Americans understand that Biden inherited an utter catastrophe and that it's going to take months to really get mass vaccinations under way. VF also points out that as a former VP and former powerful senator, Biden knows how to work with a narrowly Democratic-controlled Senate. He had Republican senators over to the White House this weekend and he listened to their dumbf–k plan. He extended that courtesy to them and so now he gets to say unity, bipartisanship, etc. And then he'll take one or two of their ideas and put it in the deal he wants.
President Biden also visited Walter Reed this weekend. And he went to Mass on Saturday evening, probably because of all of the snow we got here in the mid-Atlantic which affected the roads on Sunday.
Yesterday, I visited Walter Reed for the first time as president to thank our frontline workers and members of our armed forces. Selfless, humble, and dedicated to service — these folks truly represent the best of America. pic.twitter.com/PaSwO6Np3P

— President Biden (@POTUS) January 31, 2021
Grateful for the short commute on days like these. pic.twitter.com/unUej4WhpB

— President Biden (@POTUS) February 1, 2021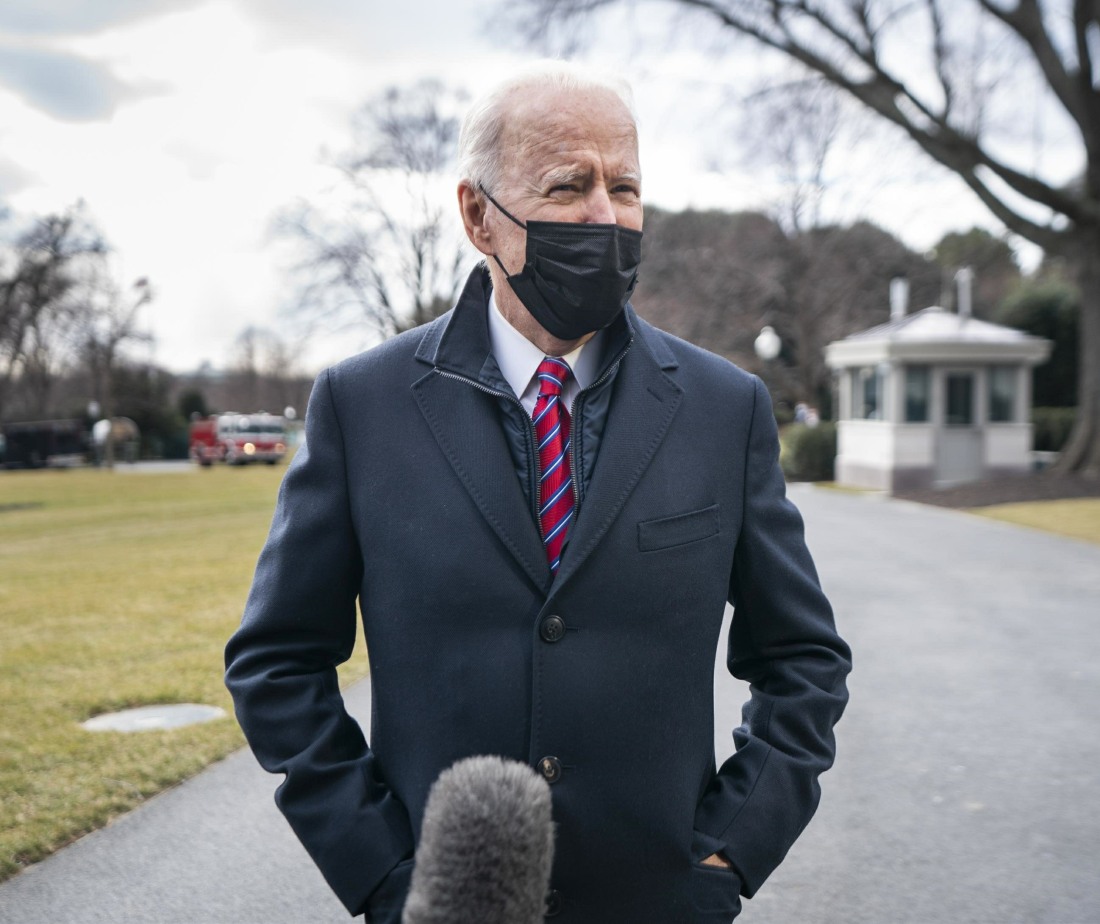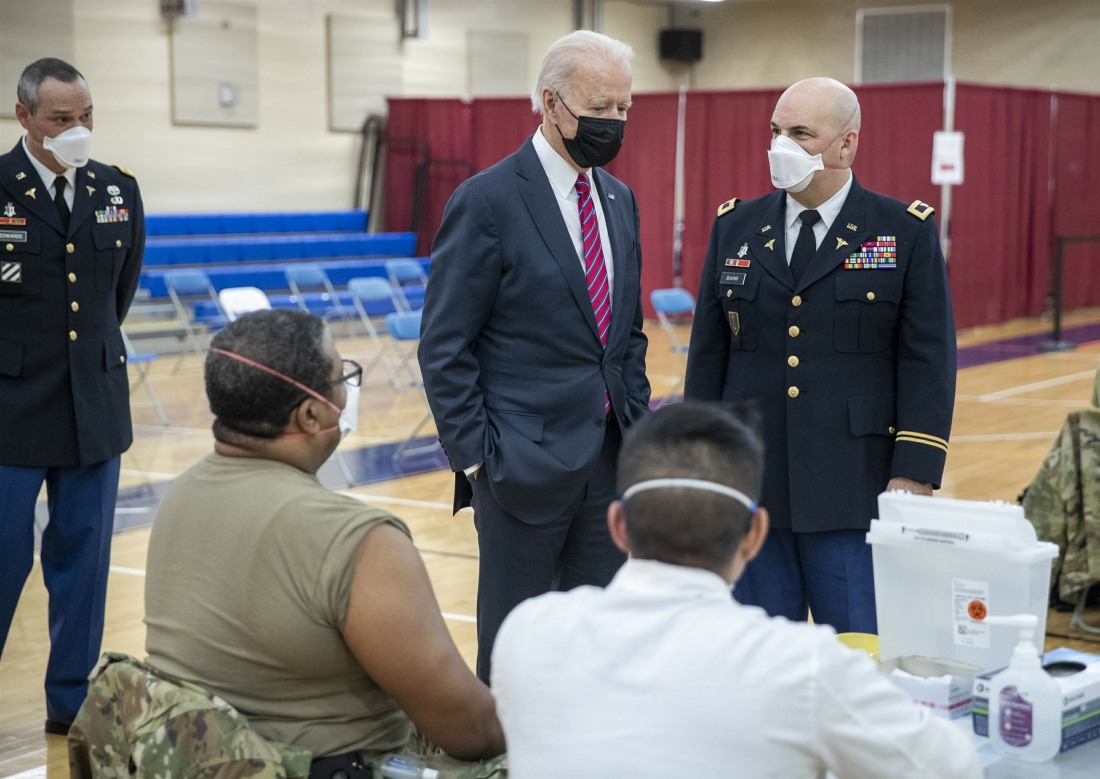 Photos courtesy of Backgrid.