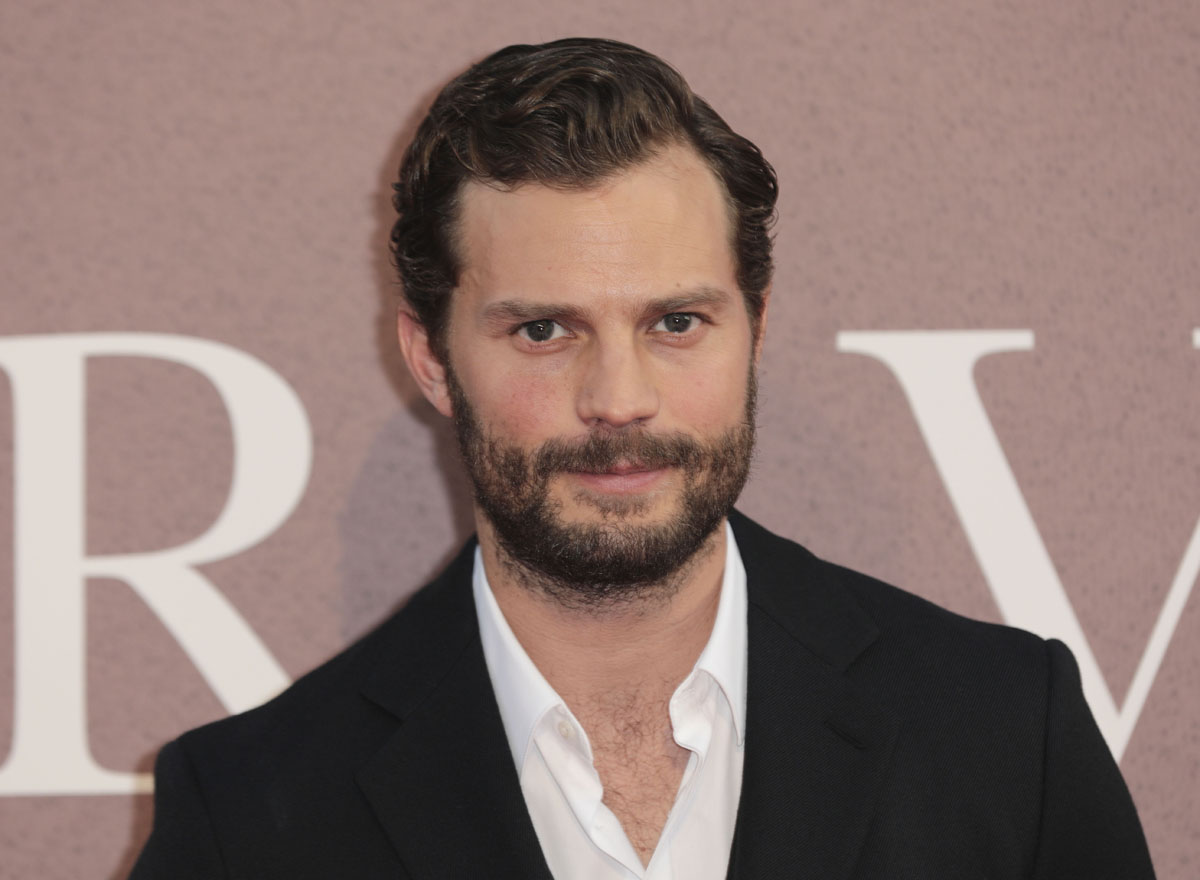 Jamie Dornan hasn't been on my radar much. I didn't watch The Fall as I'm not into crime shows (they're so depressing to me) and I've only seen clips of the ridiculous 50 Shades movies. I've been noticing him more lately as he's been posting wholesome dad content on Instagram. I also remember when he said that he lobbied to be in Trolls World Tour just so he could impress his daughters. Jamie and his wife of seven years, composer Amelia Warner, have three daughters: Dulcie, 7, Elva, 5, and Alberta, who is about two. Jamie and his wife post photos of their girls but they don't show their faces at all. In a new interview on Jimmy Kimmel's show Jamie was so funny and charming that I'm now a fan. His accent is as gorgeous as he is and he told a story I could relate to very much. He said that he hyped Trolls World Tour so much to his daughters that they wanted to watch it over and over again when it first came out. You could only pay a premium for the movie at that point as it was one of the first VOD releases post lockdown. He ended up paying about 25 dollars each to rent it four or five times. He also said that things are stressful with three kids under eight at home and that he's trying to learn patience. Jamie is from Ireland and is living in England with his family.
On how lockdown is going
There's times when it's incredible and you're so thankful for the time and there's times when it's just the opposite of that you know and you just want to run away from them. We are in the true thick of it, three under eight. We're doing the homeschooling. The word I'm always trying to instill to the kids is patience. I've never had to tell myself more [to be patient].

On buying Trolls for his daughters a bunch of times
I did it for [my daughters] I basically pleaded with Universal Pictures to put me in that picture. I was like 'it's coming out in two weeks guys, daddy's going to be in this movie.' So excited, pandemonium excitement in the house. It comes out, it's the day, I'm like 'I'll buy it on iTunes,' it's like 17 pounds, it's like 25 dollars, so I… buy it. You can only get it for 24 hours. The next day 'can we watch trolls again?'

'Sure, we'll have to buy it again.' I think I bought it four or five times. After like a week I got a thing from my agent going 'oh by the way Universal were in touch saying that there's a code that you use whenever you want to watch Trolls.' Oh great I've already spent like three hundred dollars. In my defense at this point you couldn't buy it you could only rent it for 24 hours.
[From Jimmy Kimmel Live on YouTube]
I'm so glad that they didn't have expensive movies on demand when my kid was little or I would have ended up in this trap too! I never considered this about the movies on demand and surely so many more kids movies will be following this formula. My son's favorite movies when he was little were Robots with Ewan McGregor and Shark Tale with Will Smith. Both were a few years old at that point and they were decent stories that I didn't mind watching over and over again. I miss so many parts of his childhood, but not having to watch shows on repeat. That was a pain.
Jamie is promoting Barb and Star go to Vista Del Mar, which is his first comedy and costars Kristen Wiig and Annie Mumolo. It's out next week on demand. The trailer makes it look kind of strange like I thought it was set in the 80s at first but that's just the lead characters' style. Jamie posted a clip that made me laugh, but I'll wait until the reviews are in before I rent it. Like Jamie I have a hard time spending $25 for a movie at home. I know I should support the arts and sometimes I do, but I also want theaters to come back!
Here's that interview: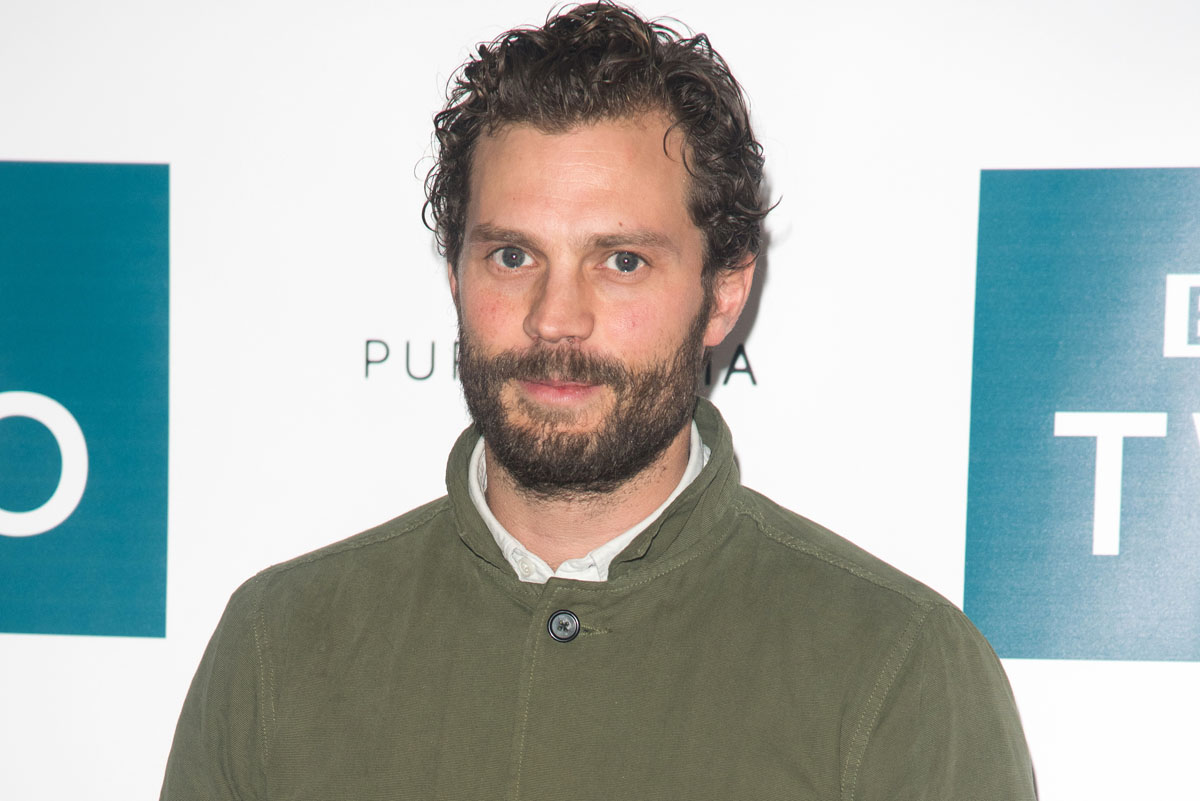 photos credit: Avalon.red and via Instagram