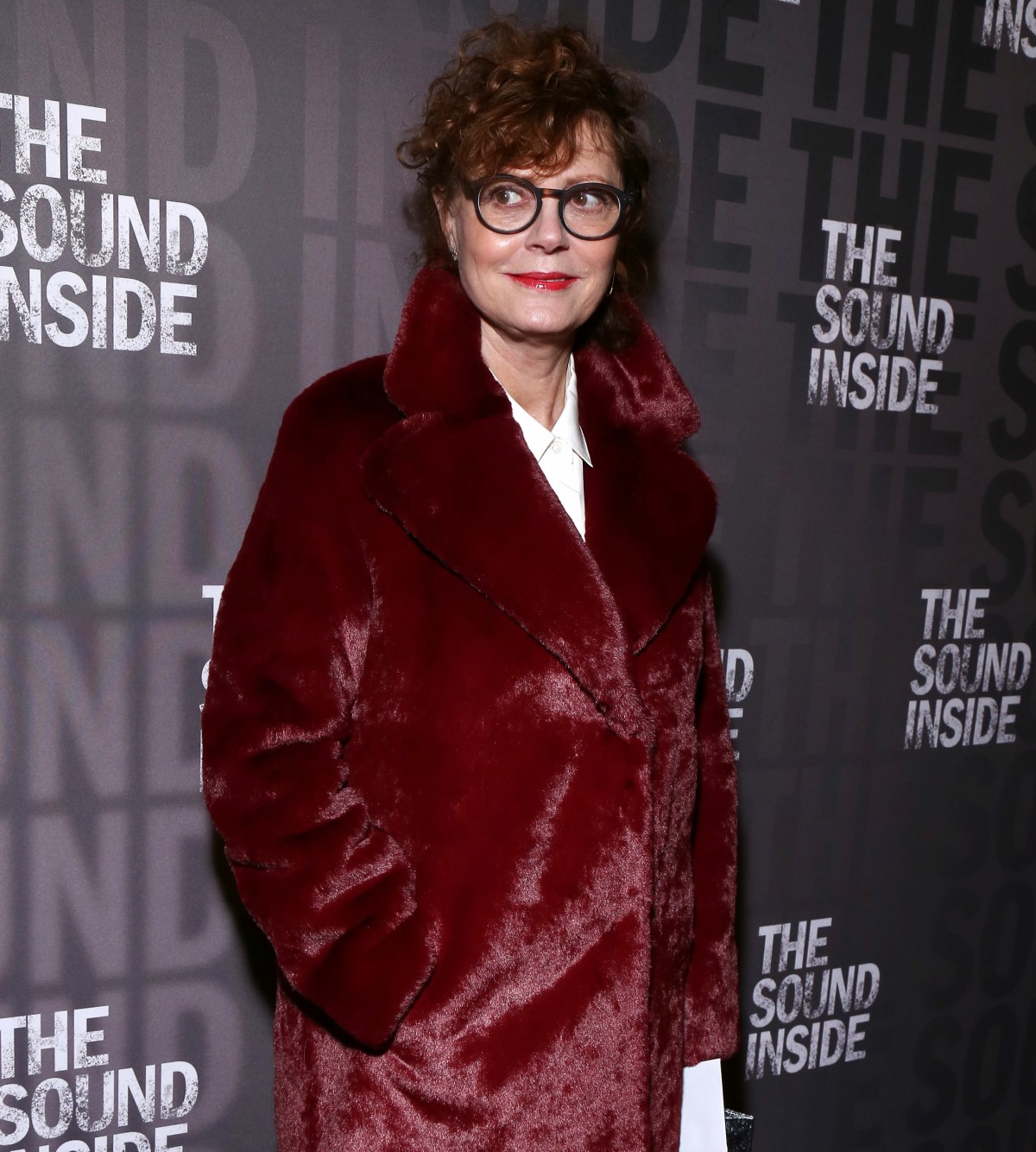 I haven't covered anything Susan Sarandon-related in nearly a year, when she was doing campaign events on behalf of Bernie Sanders and threatening Nancy Pelosi and Elizabeth Warren. As the years pass, I really do think Sarandon just has a fundamental problem with women in powerful positions. She just has a particular hate-on for the Hillarys, Nancys and Liz Warrens of the world, women who make compromises and deals and act like adults. Sarandon is an immature, all-or-nothing political dilettante who voted for Jill Stein in 2016 and actively hoped that Donald Trump would beat Hillary Clinton. Her privilege knows no bounds. But look, like so many self-proclaimed "leftists," Sarandon now thinks that she has some kind of moral authority to challenge President Joe Biden on… math.
Actress Susan Sarandon blasted Democrats on Thursday, accusing them of pulling a "bait and switch" when it comes to the party's push for $2,000 coronavirus relief checks. The actress was responding to a video mashup shared on Twitter that shows President Biden, Vice President Harris and Democratic Georgia Sens. Jon Ossoff and Raphael Warnock all calling for speedy legislation granting the American people $2,000 checks at various campaign rallies.

COVID-19 aid legislation passed late last year included $600 direct payments to taxpayers. Biden's current $1.9 trillion coronavirus proposal includes a round of $1,400 checks, meant to bring the total to $2,000.

"Where are the $2K checks you promised @JoeBiden @KamalaHarris @ReverendWarnock @ossoff? At a time when only 39% of Americans could afford a $1,000 emergency & over 15 million have lost employer-sponsored health insurance, the diff between $1,400 & $2K is a matter of survival," Sarandon wrote. "If voters feel like Dems are pulling a bait and switch, don't be surprised when they don't show up in 2022 or 2024."

A budget resolution that would be the first step in passing the coronavirus relief bill while bypassing the 60-vote legislative filibuster cleared the Senate in a 50-50 party-line vote early Friday morning, with the tie broken by Harris. In addition to the $1,400 checks, Biden's plan calls for a $400 per week federal unemployment benefit, $350 billion for state and local governments, a minimum wage hike to $15 per hour and more money for child care and schools.
If the Susan Sarandon contingent had their way, there wouldn't even be a Raphael Warnock and Jon Ossoff in the Senate. We would still be dealing with Senate Majority Leader Mitch McConnell, who would absolutely not even allow a vote on President Biden's relief package. Now instead of being part of the solution, Sarandon somehow believes that "not understanding math" entitles her to whine about an administration which isn't even three full weeks old.
(And of course I believe that more stimulus/relief checks are needed. People are really struggling. But guess what? I'm an adult and I understand that President Biden KNOWS that people need more economic relief too. The relief bill which just got passed in the Senate is literally the first step in Biden's pandemic recovery plan.)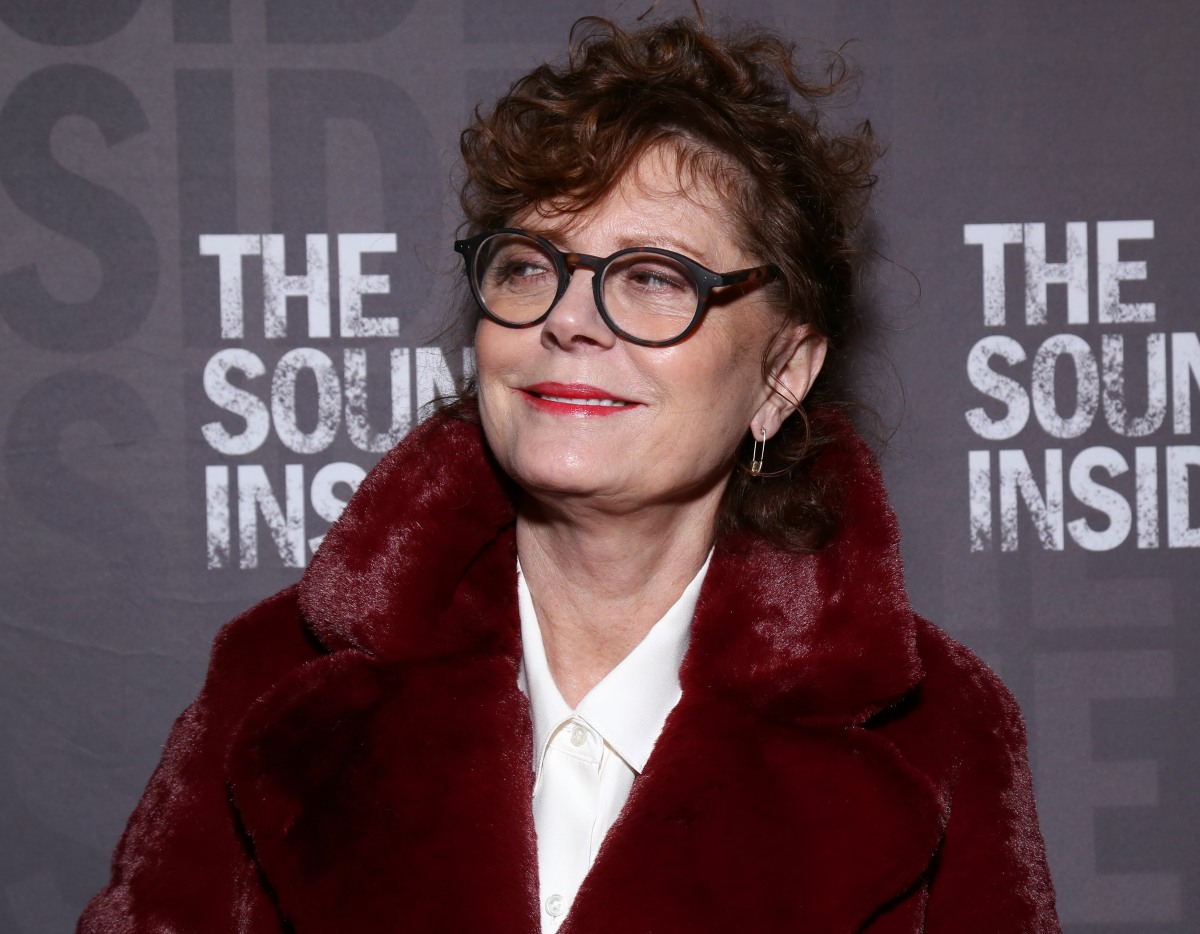 Photos courtesy of WENN.