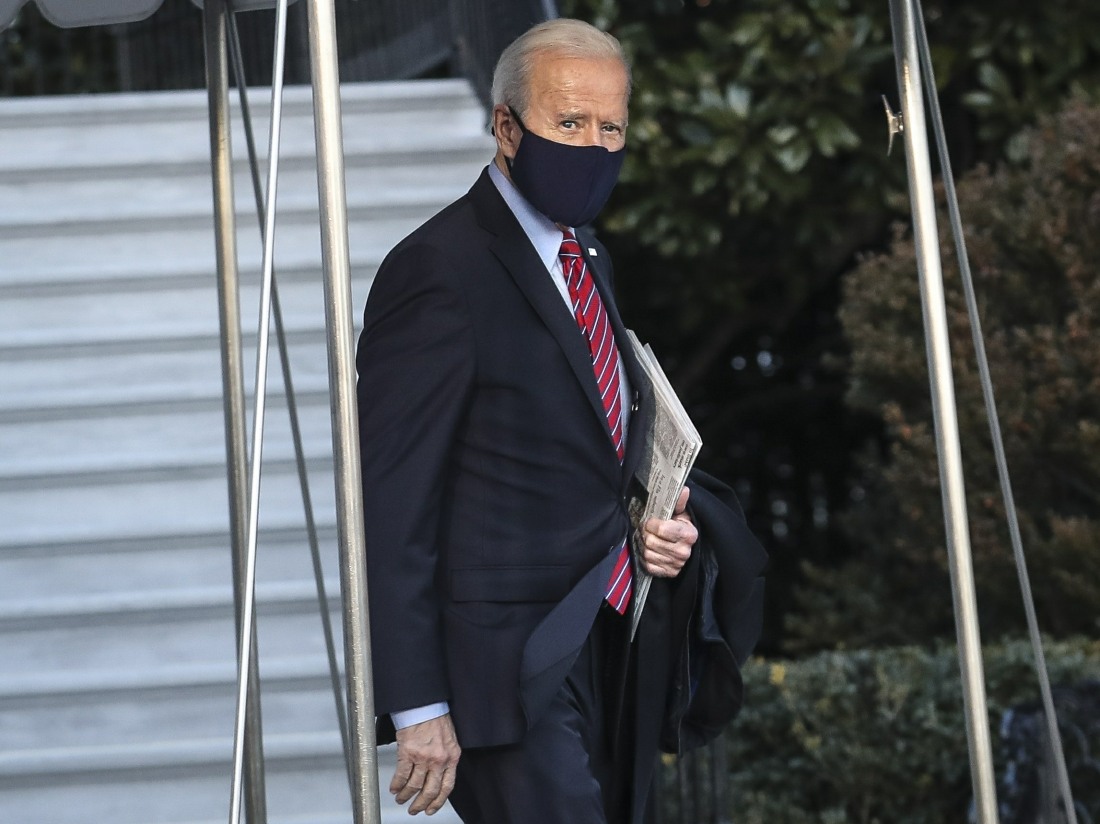 Donald Trump's impeachment trial begins this week. Now that Democrats have a razor thin majority in the Senate, one would imagine this trial will be handled very differently than Trump's first impeachment trial. It's even being said that Mitch McConnell is very quietly whipping votes to convict Trump, or at the very least, trying to give Republicans the room to vote their conscience. Another thing that's very different: the sitting president won't be using his bully pulpit to interfere in the impeachment proceedings. Probably because the sitting president has better things to do than sit around, watching Fox News and guzzling Diet Coke and cheeseburgers.
Washington may be consumed by Donald Trump's impeachment trial this week, but the White House has a decidedly different view of it: Impeachment? What impeachment? The Biden team has shut down question after question about where Biden stands on this week's trial, even with its massive historical, constitutional and political ramifications. On Monday, press secretary Jen Psaki wouldn't even say whether the president would receive daily updates on the trial's progress. It's a remarkable bit of messaging discipline driven by a simple political calculation. Biden's presidency rests on whether he can drive down Covid numbers, reopen the economy and get kids back in schools. He needs his Covid relief package to do that, not the banishment of his predecessor from future public office.

"[It] just makes no sense for Biden to weigh in on the impeachment," said one source familiar with the White House's thinking. "He's already said that he thought [there] were grounds for impeachment but he has to stay focused on helping people in this crisis."

Several other people familiar with the White House's thinking say the Biden team sees no upside in Biden weighing in on impeachment, either. His remarks would surely not move votes on the Republican side, they say. Even the slightest comment about Trump at a press briefing would blot out anything else they do that day. Talking Trump would also signal to Americans that Biden is already tilting toward politics instead of figuring out how to get shots in people's arms.

Still, Biden's public shoulder shrug to the impeachment trial is a notable contrast to Senate Democrats, who contend that the trial is essential to holding Trump accountable for inciting the deadly Jan. 6 riot in the Capitol. One Democratic senator has told POLITICO the trial was essential to publicly airing Trump's "really heinous criminal wrongdoing and criminal intent."

But when Psaki was pressed on Monday about how Biden would approach the proceedings, she sidestepped or deflected, saying it was a matter for Congress to handle. At one point, she said Biden didn't have anything new to say because he was no longer in the Senate, where the trial will be held starting Tuesday.

"He will not spend much time watching the proceedings — if any time — over the course of this week," Psaki said. "He will leave the pace, and the process and the mechanics of the impeachment proceedings up to members of Congress."
This line made me laugh: "Still, Biden's public shoulder shrug to the impeachment trial is a notable contrast to Senate Democrats…" The Trump presidency broke a lot of brains, and now it's considered noteworthy to say that the executive office isn't going to interfere with a Senate issue. It would be more noteworthy if Biden DID try to interfere with the Senate trial. That being said, of course Biden will pay attention to what's happening in the trial. I bet this has made him miss his Senate days, where he spent decades of his life.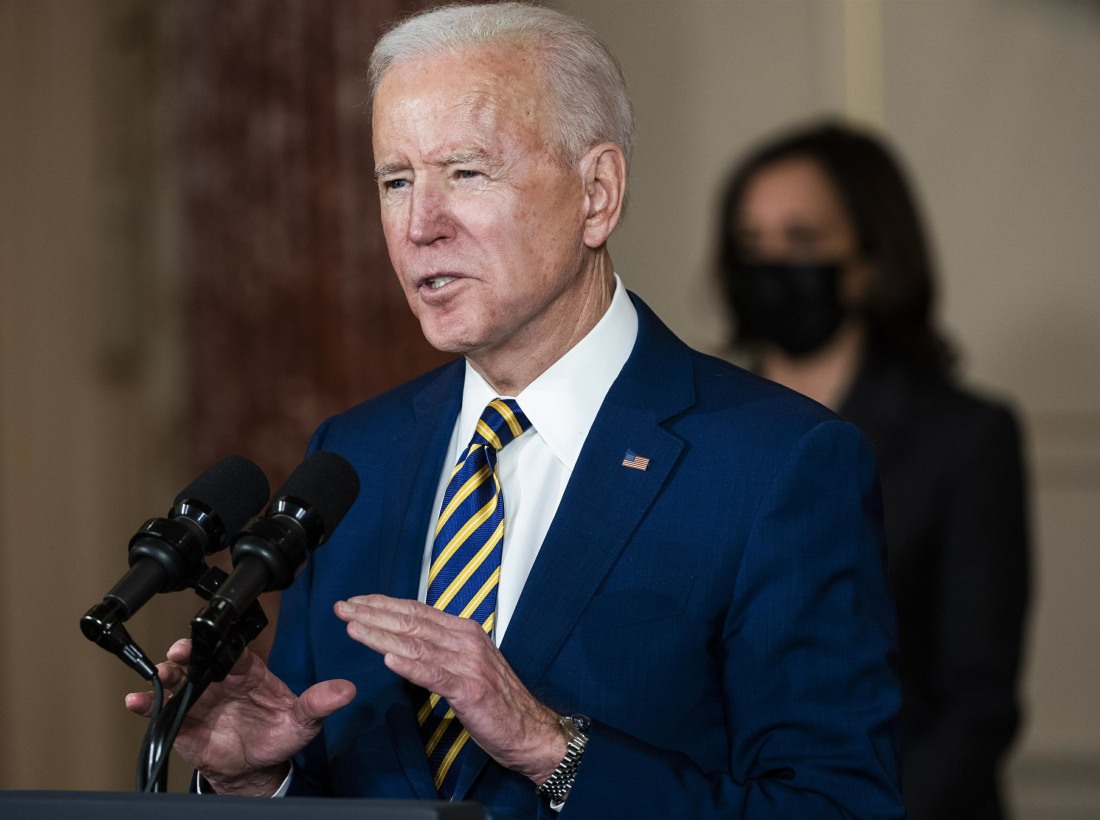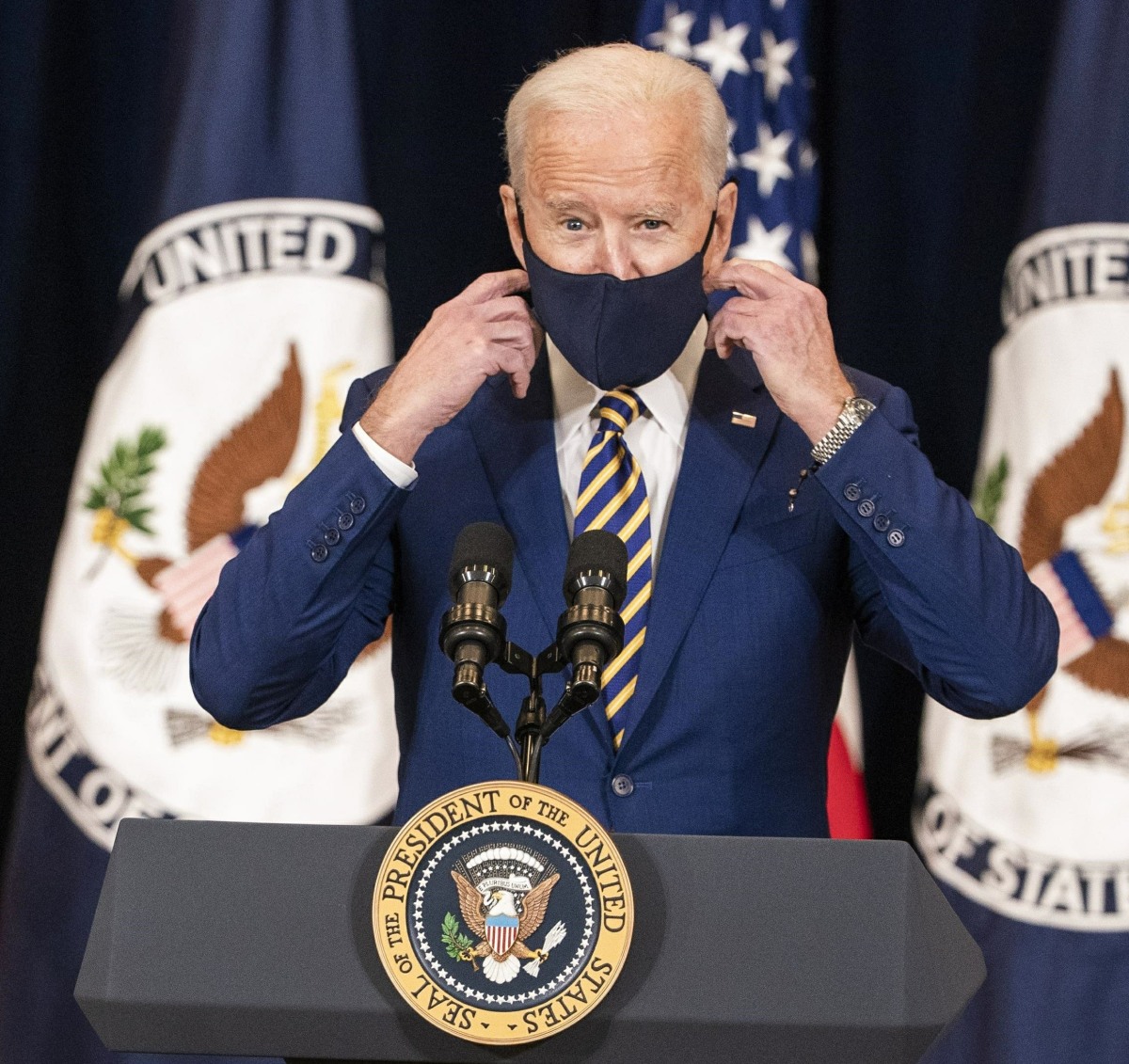 Photos courtesy of Backgrid.