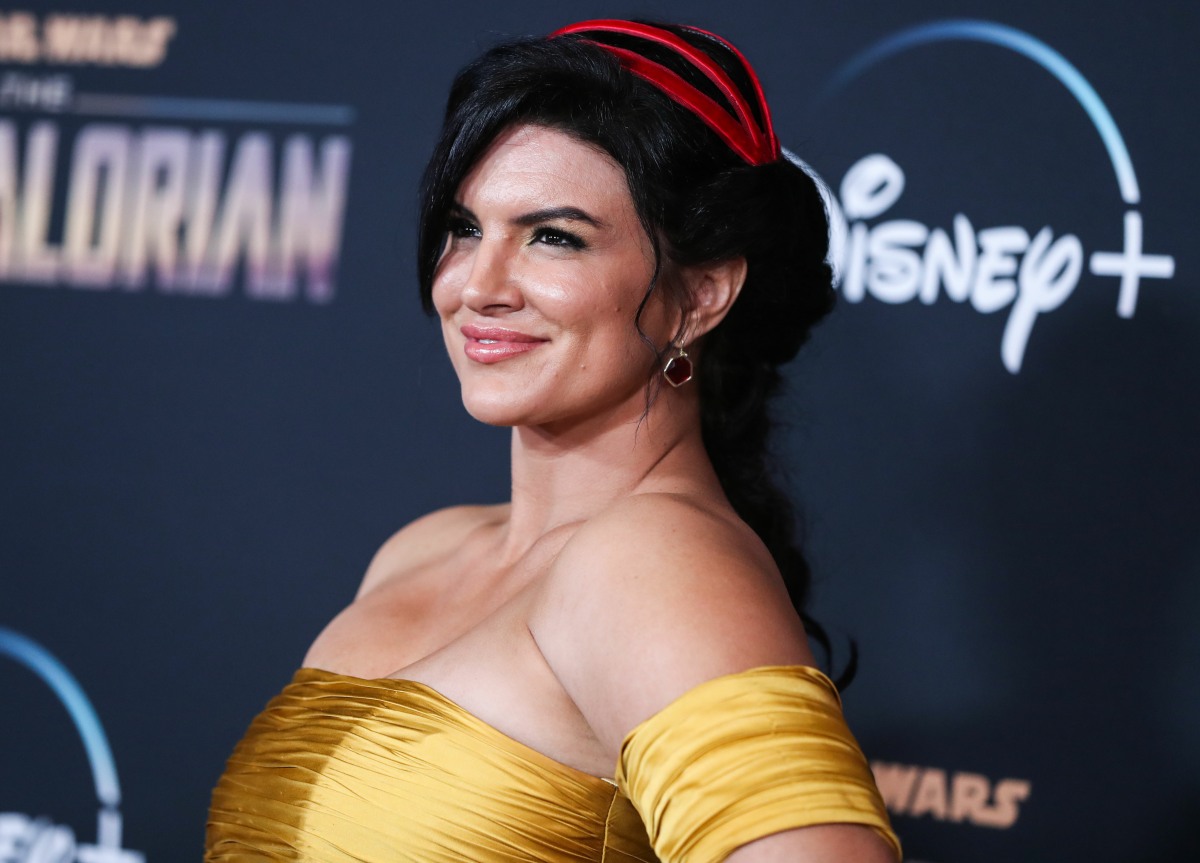 When I saw #FireGinaCarano trending on Twitter yesterday, I sighed and wondered what kind of transphobic crap she was saying now. Last year, that hashtag was being used by thousands of people who were justifiably mad at all of the dumbf–k sh-t she was saying on Twitter, from mocking trans-inclusion to spreading deadly conspiracies about mask-wearing and lockdown protocols. Yes, Carano revealed herself to be one of those people, a MAGA-type, and it would not surprise me at all if she was friends with a lot of the January 6th insurrectionists. As it turns out, #FireGinaCarano was trending this week because she posted this on her IG Stories:
did she just compare the holocaust to being a republican .. #FireGinaCarano pic.twitter.com/an3css7Kdr

— janet (@djarinculture) February 10, 2021
Consider this: she felt she had to post this deeply offensive, completely reprehensible crap on Instagram… because Parler was shut down for being "too Nazi." Months ago, she was all about Parler. Anyway, that's why everyone was justifiably disgusted about Carano this week, because holy sh-t she's f–king contemptible. This time, Disney paid attention. All the transphobia and deadly mask conspiracies were fine with Disney. But the anti-Semitism and comparison between the Holocaust and people calling out modern dumbf–k Nazis was the bridge too far. So Carano was fired from The Mandalorian and fired from her agency:
Gina Carano will not be returning to The Mandalorian or the Star Wars galaxy after sharing a post on social media implying that being a Republican today is like being Jewish during the Holocaust.

"Gina Carano is not currently employed by Lucasfilm and there are no plans for her to be in the future," a Lucasfilm spokesperson said in a statement. "Nevertheless, her social media posts denigrating people based on their cultural and religious identities are abhorrent and unacceptable."

Carano has also been dropped as a client by UTA, an agency spokesperson confirms.

On Wednesday, the hashtag #FireGinaCarano was trending following an Instagram post from the outspoken conservative actor and former mixed martial artist that was met with severe backlash. The post has since been deleted, but screenshots were widely shared by users on social media who called for her firing from the hit Disney+ Star Wars show.

This is not the first time Carano, who played former Rebel Alliance soldier Cara Dune on The Mandalorian, has been the focus of social media ire for her political comments. Last November, she issued contentious tweets, one in which she mocked mask-wearing amid the novel coronavirus pandemic and another in which she falsely suggested voter fraud occurred during the 2020 presidential election.

"They have been looking for a reason to fire her for two months, and today was the final straw," a source with knowledge of Lucasfilm's thinking tells THR.

According to sources, Lucasfilm planned to unveil Carano as the star of her own Disney+ series during a December investor's day presentation but scrapped those plans following her November tweets. Multiple Mandalorian spinoffs are in the works from executive producers Jon Favreau and Dave Filoni, including Rangers of the New Republic, which could have potentially starred Carano. But after the latest round of social media posts, the decision to cut ties with the actor came swiftly.
While I'm glad that Disney fired her and that her agency dropped her, I wonder about this: "They have been looking for a reason to fire her for two months…" Like, they literally could have fired her for spreading anti-mask propaganda and deadly conspiracies in a pandemic? They literally could have warned her that she needed to delete her accounts when the transphobic sh-t happened even earlier than that? Instead, Disney chose to let her run wild until now.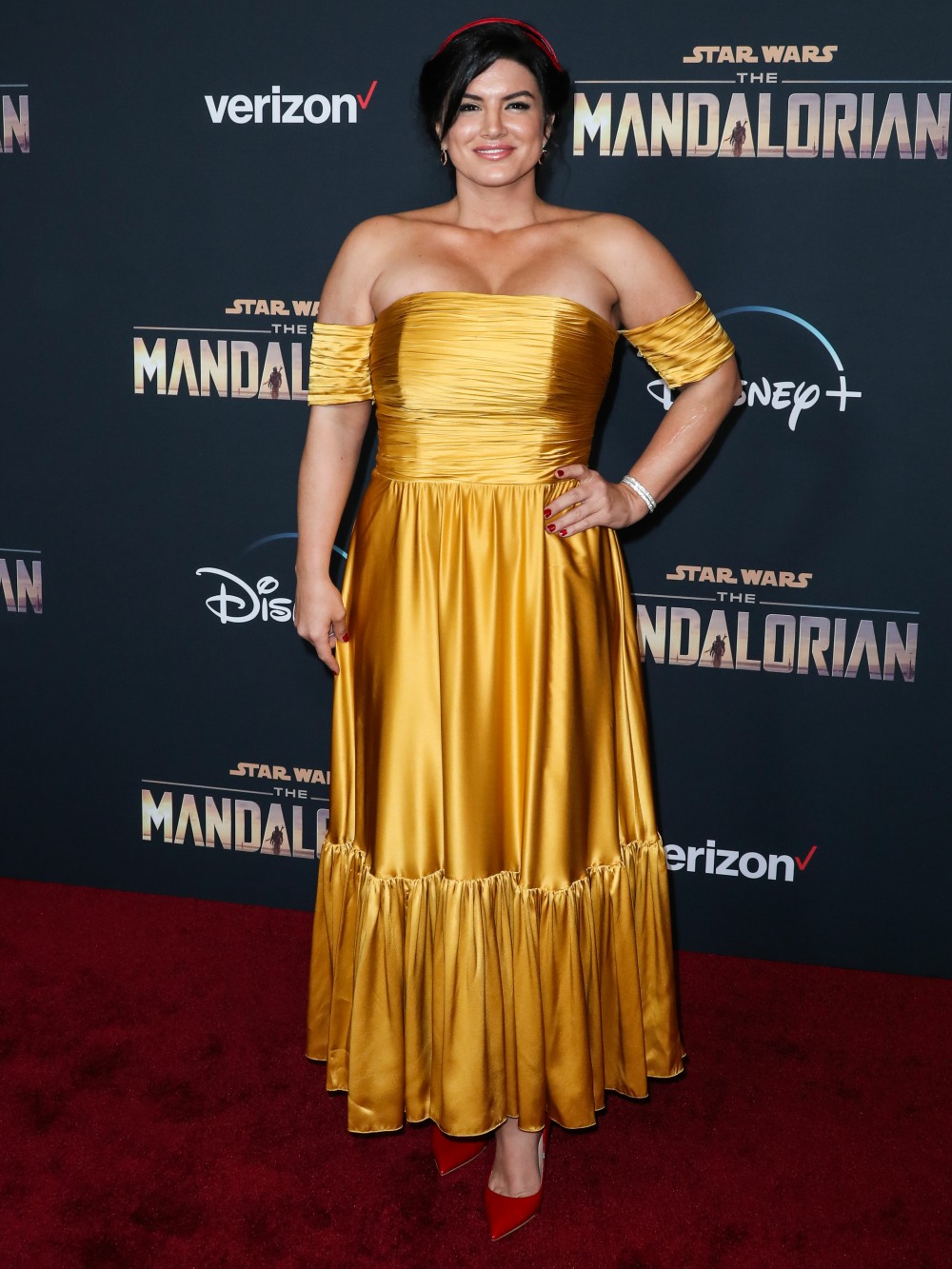 Photos courtesy of Avalon Red.