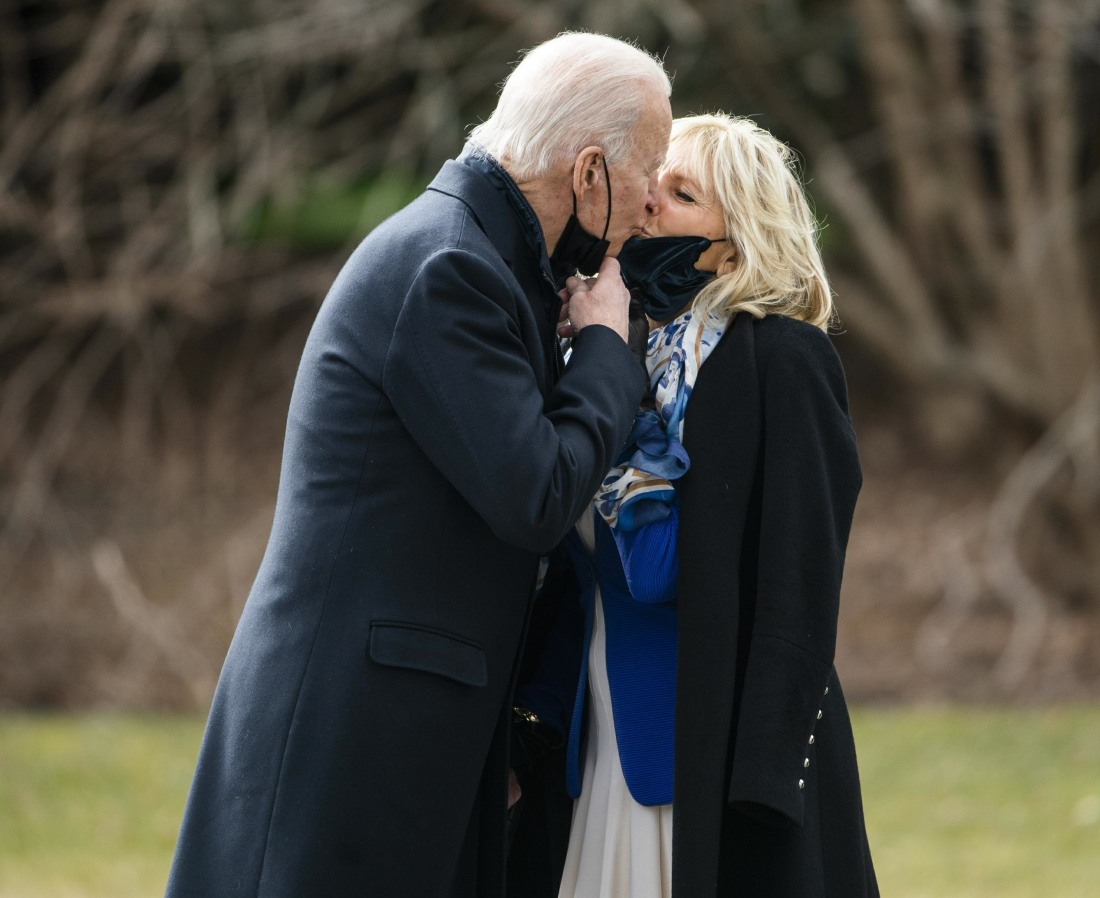 Dr. Jill Biden did something special for her husband and for the nation to celebrate Valentine's Day (which is Sunday). She had special heart-shaped "valentines" erected on the White House lawn, with words like Healing, Unity, Strength, Compassion, Courage and Love written on them. It was all a big surprise to President Biden. This morning, she brought out her husband and the dogs to look at her work. Thus, we have this video of the Bidens and their dogs and nearly the whole thing makes me so happy.
First of all: President Joe in his jeans and his president's bomber jacket, collar up, looking like he could be in Top Gun. And he's wearing a mask, still, because even though he's vaccinated, he still wants to give the visual of mask-wearing to Americans. Now, the dogs. Major Biden is the younger dog, Champ is the older dog. Champ is about 12 years old and you can absolutely tell that the poor puppy is feeling his age. The way he hobbles over to his mom and dad! SOB. It's cold and his arthritis is probably particularly bad. I love that Jill is such a good dog-mom that she goes over to him to pet her old Good Boy. And then Major crashes over and he's like "pay attention to meeeee!!" Poor Champ though.
This display is so nice and warm. It's such a mom thing and it's such a teacher thing.
A Valentine from First Lady Jill Biden popped up overnight at the White House. Per her office, "The First Lady is known for her sense of humor, love of surprises and celebrating traditions… This is her Valentine to the country." pic.twitter.com/lwiAxePaPv

— Betsy Klein (@betsy_klein) February 12, 2021
. @FLOTUS overnight had giant hearts installed on the North Lawn of the White House – strategic placement will have them seen via TV cameras as backdrop to reporters' hits. (📷 by @betsy_klein) pic.twitter.com/vhGUd1N54F

— Kate Bennett (@KateBennett_DC) February 12, 2021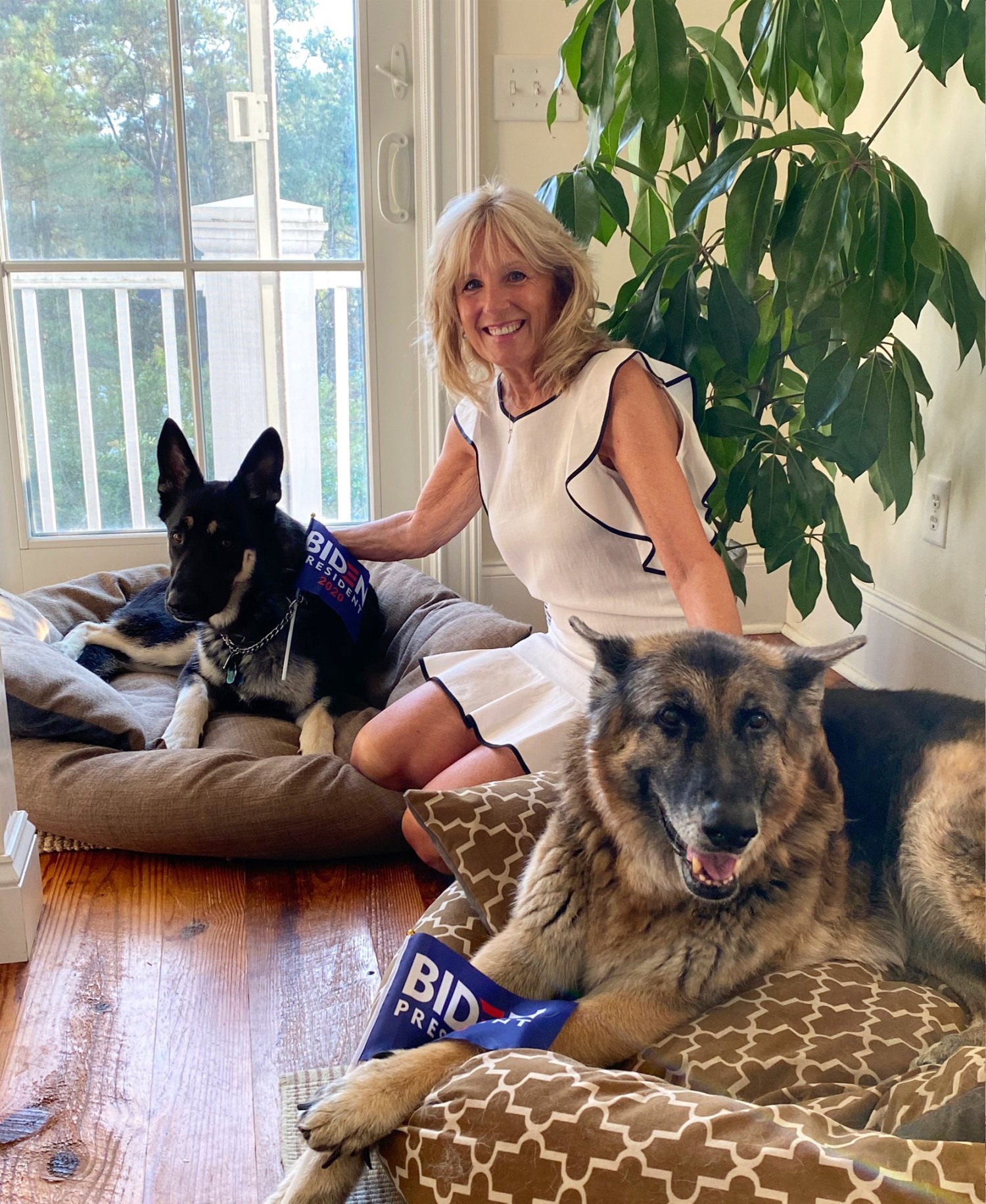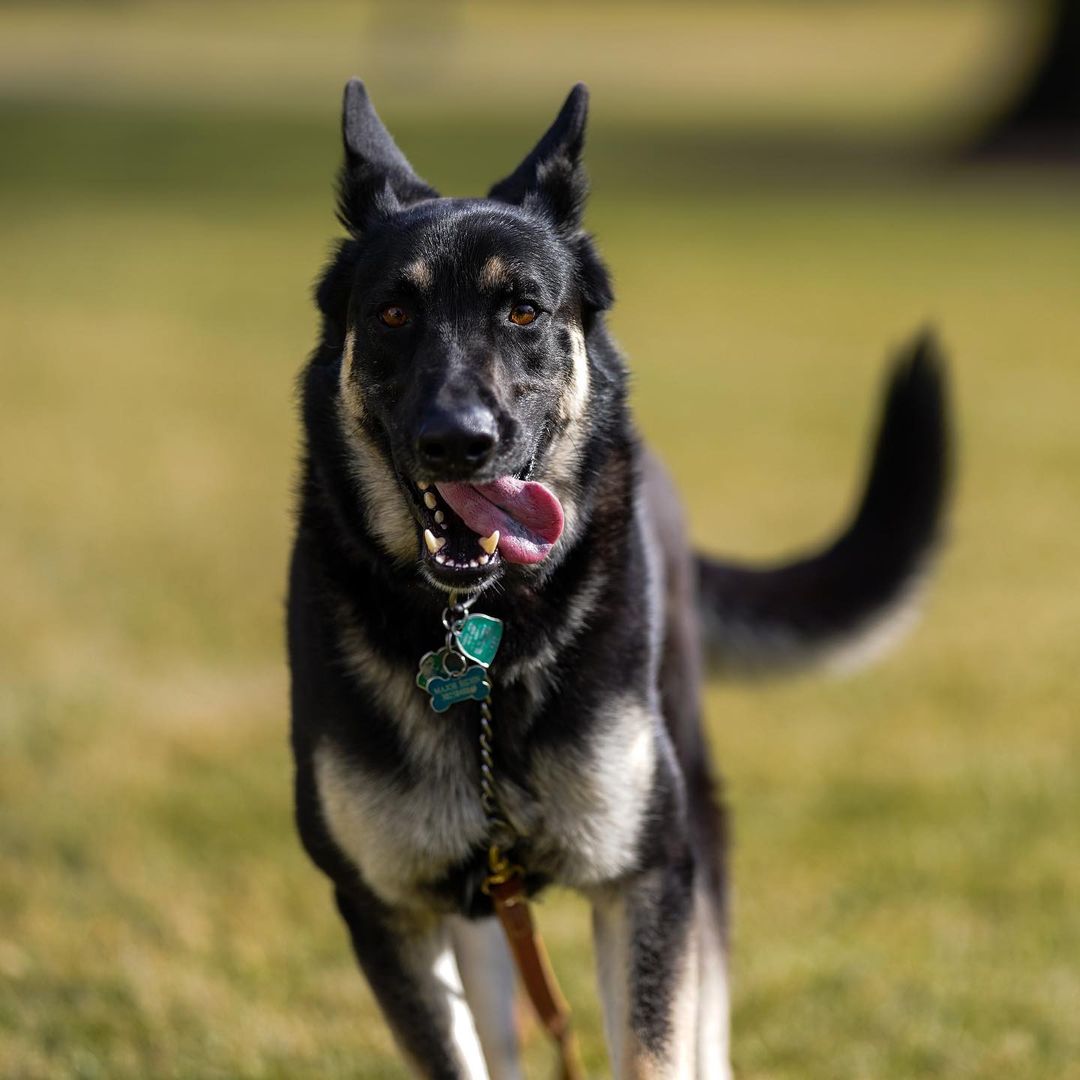 Photos courtesy of Backgrid, Instagram, Avalon Red.