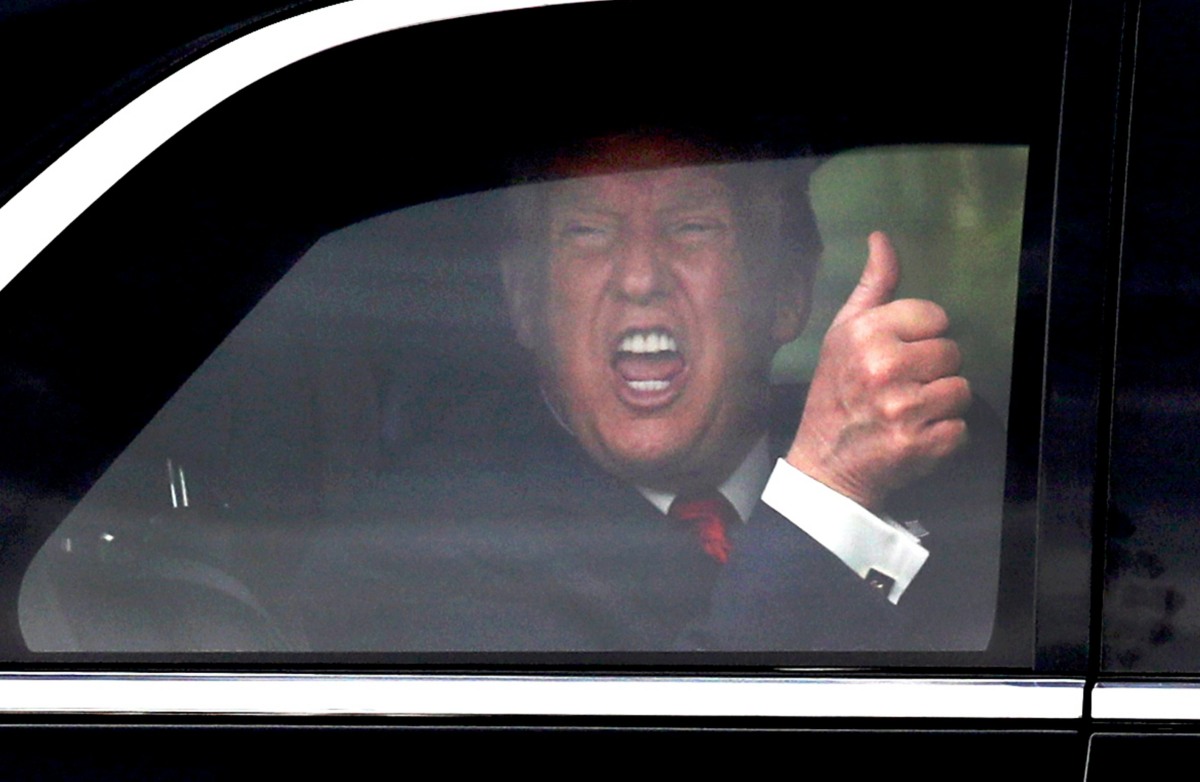 Yesterday was the final day of Donald Trump's impeachment trial. There was the possibility, for a few hours, of the trial being extended long enough to call witnesses, with Trump's lawyer threatening to depose Kamala Harris in his office in "Phillydelphia" (he really said it like that). There were Republicans – like Lindsey Graham – threatening to, like, call Hunter Biden and Hillary Clinton as witnesses, because of course. So in the end, no witnesses were called and the Senate just did the flat vote on impeachment. Donald Trump was acquitted.
A Senate still bruised from the most violent attack on the Capitol in two centuries acquitted former President Donald J. Trump on Saturday in his second impeachment trial, as all but a few Republicans locked arms to reject a case that he incited the Jan. 6 rampage in a last-ditch attempt to cling to power.

Under the watch of National Guard troops still patrolling the historic building, a bipartisan majority cast votes finding Mr. Trump guilty of the House's single charge of "incitement of insurrection." They included seven Republicans, more members of a president's party than have ever returned an adverse verdict in an impeachment trial.

But with most of Mr. Trump's party coalescing around him, the 57-to-43 tally fell 10 votes short of the two-thirds majority needed to convict, and allow the Senate to move to disqualify him from holding future office.

Among the Republicans breaking ranks to find guilty the man who led their party for four tumultuous years, demanding absolute loyalty, were Senators Richard Burr of North Carolina, Bill Cassidy of Louisiana, Susan Collins of Maine, Lisa Murkowski of Alaska, Mitt Romney of Utah, Ben Sasse of Nebraska and Patrick J. Toomey of Pennsylvania.
There were a lot of people mad at Democrats because the Dems… didn't call witnesses in the end, which I guess some people saw as "caving" to the Republican minority. But I think Dems knew that if they dragged in a million witnesses, they would be dragging things out, hampering President Biden's agenda, and none of it would matter to those 43 bootlicking fascist senators. Besides, it definitely feels like there's something different in the air… something like criminal prosecution. Donald Trump is apparently "privately concerned" about facing criminal charges too. As much as I hoped for President Biden to appoint a special prosecutor to oversee the criminal prosecution for the January 6th insurrection, Biden's statement didn't mention anything like that. I don't think an independent counsel or special prosecutor is in the cards.
Also, Turtleman Mitch McConnell can f–king spare me the quivering indignation. He voted to acquit, and then he had the nerve to speak about how Trump really did incite that sh-t.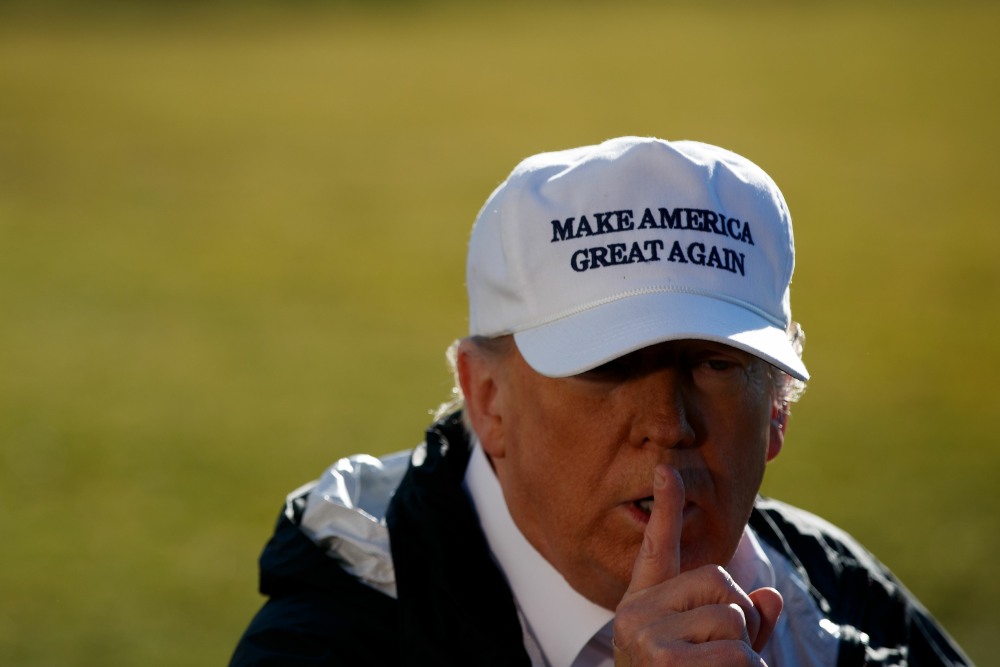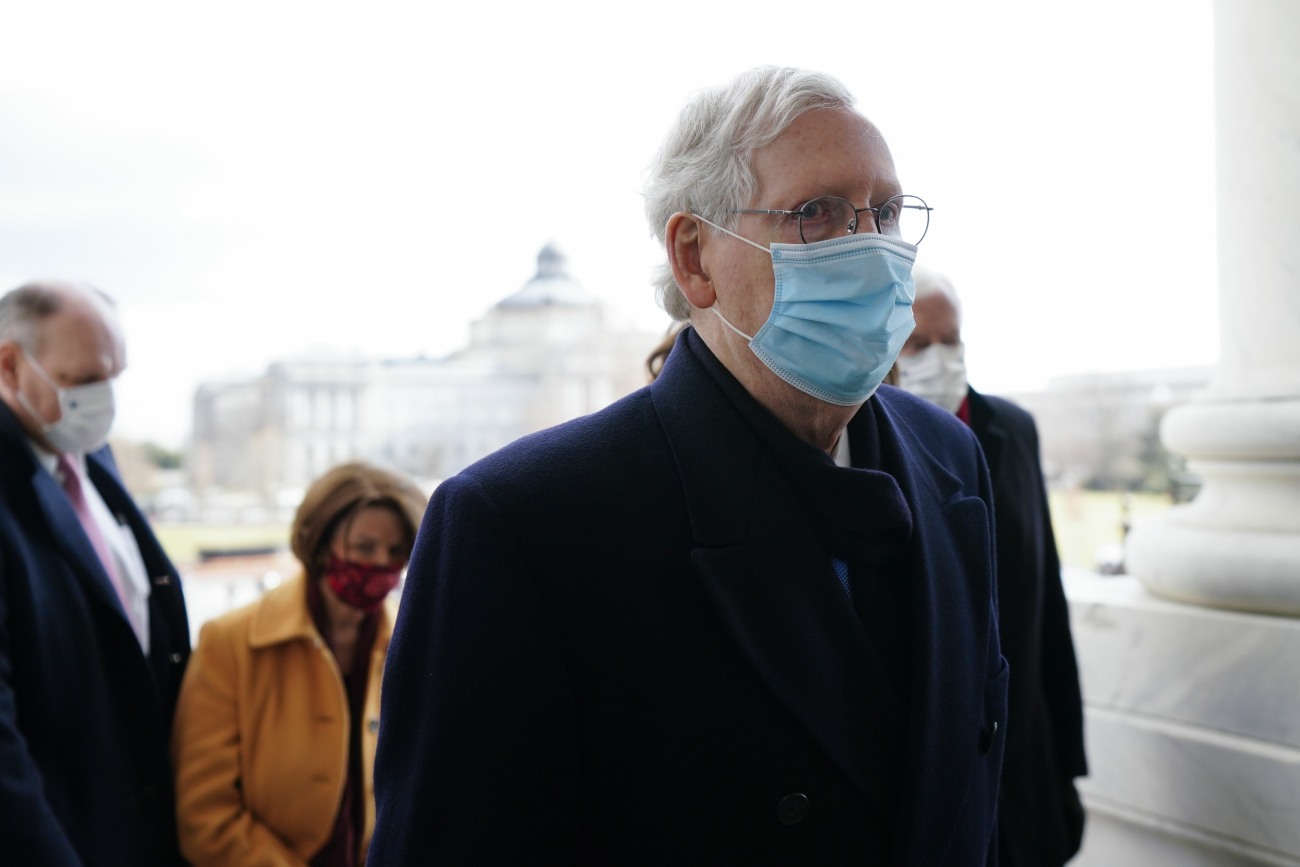 Photos courtesy of Avalon Red.