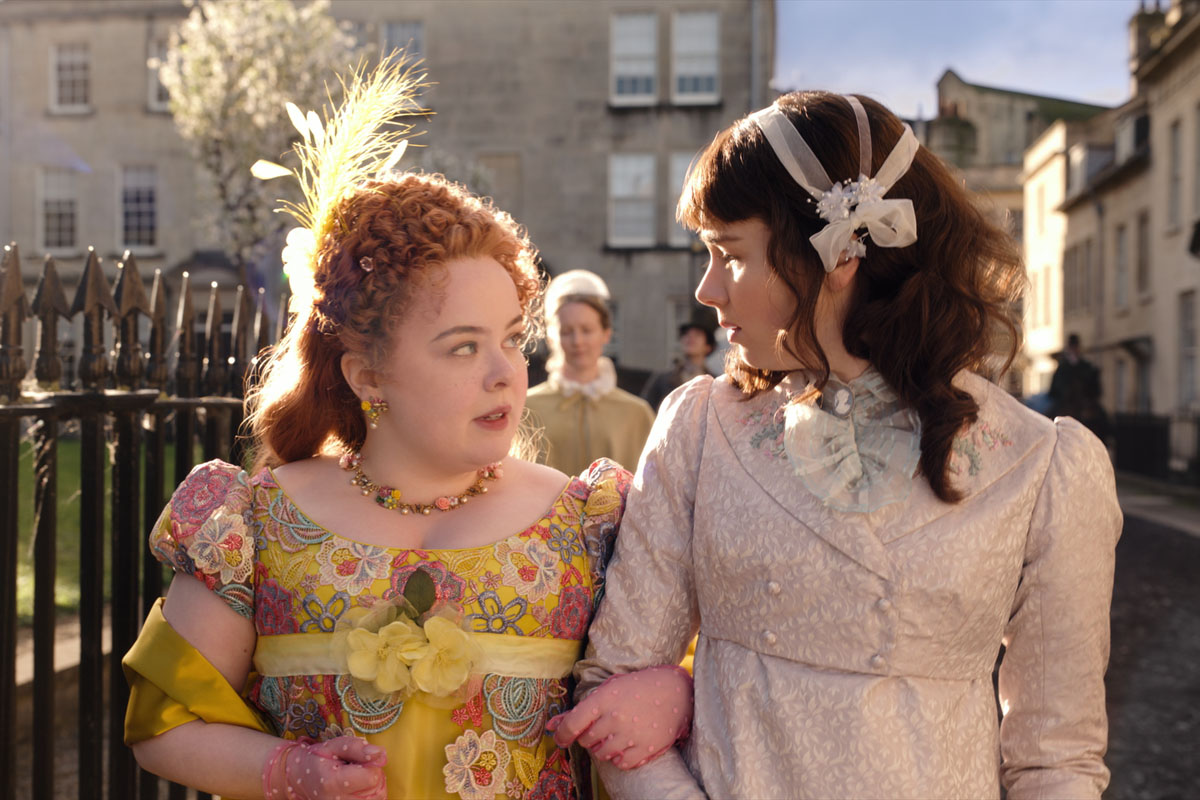 Spoilers for the ending of Bridgerton season one
Over the weekend we discovered that Bridgerton's Rege-Jean "The Duke" Page can actually sing and has great comedic timing. Nicola Coughlan revealed to fans on Twitter that there was an easter egg about the identity of Penelope Featherington in episode one. Now we have a new interview with Claudia Jessie, who played Eloise Bridgerton. Eloise is best friends with Penelope Featherington, who is revealed in the final episode to be Lady Whistledown. Eloise wanted more options in life besides marriage and family, which was quite feminist for her time. In an interview with Harper's Bazaar Claudia discusses what drew her to the role of Eloise, what to expect from her character in season two and how Eloise would react to finding out that Lady Whistledown was her bestie the entire time. Below are a few excerpts:
On what drew her to the character and why Eloise stands out
I think what drew me to her is the thing that makes her stand out so much, actually. And the fact that she is sort of as close to the audience as you're going to get really character-wise. She feels the most contemporary, and I'm aware that I play her as well with a sort of contemporary edge.

I think what makes us stand up against the other characters is how she doesn't internalize anything. You can see [how other characters] struggle internally in their thinking, almost like they're sinking inside of themselves, and how they struggle to communicate with each other properly, and they get tongue-tied and nervous and cut over themselves. Eloise did not have that problem. She's so outwards, and everything that comes out of her mouth is the exact stream of consciousness… And she's hilarious—she's simply hilarious. She's a rebel, and she's a lovable rogue, and she's ridiculous and quick—and I think that's why people love her.

On what she wants for Eloise
I think about Eloise all the time. I think about how much fun she would have being exposed to sort of owning her life. Firstly, I'd like to see her debut [ball], because she's going to do it and she's going to shake things up and basically take the piss out of it. I'm excited for that. But I would really love to see Eloise just really own every space she's in. She had this vision that her sister was the perfect debutante, and then Eloise comes sort of like crashing through with her own personality. She is given a little bit more freedom to be herself, with Phoebe being in a high-status relationship, and it gives Eloise a bit more room to have her own space.

"What drama can you not wait to revisit for Season 2?"
Eloise not knowing who Lady Whistledown is! She is going to be pissed! I just can't imagine what that is going to be like. That's such a shock to a friendship. You have this woman, this character, this mysterious scribbler that Eloise is basically a bit in love with, and kinda wants to be her best mate—has been lying to her, writing about her family, and causing scandals. To me, that's the most compelling thing in the world.

Also, anything that Lady Danbury and the queen do—anything that they do, I'm going to be watching. I don't care. I'll watch them eat toast. I'll watch them stare at a cup of tea. I will watch them blow their noses, and I'll have been moved.
I personally liked Eloise. She was hella quirky and a bit self-absorbed but she made the show fun. Eloise showed the limited options that women of the regency era had and it was absolutely depressing. I felt bad for Eloise because you could tell that she was becoming bitter at being forced into a life she didn't want. I also loved how Eloise tried to save Lady Whistledown. My favorite exchange was when Eloise and Penelope were discussing how a woman gets pregnant and they thought pregnancy was contagious.
I am sure Claudia is right that when Eloise finds out that Lady Whistledown is her best friend she may go off the deep end. How do you keep a secret like that from your bestie? Then again I am not so sure if Eloise would be able to keep the secret. Claudia is another Bridgerton star that I hope to see more of. I am definitely looking forward season two. I am excited to see how all of the characters grow and mature. I also hope that Eloise gets at least a chance to live out her life as a writer. I am definitely #TeamFreeEloise. Can't help but love a budding feminist.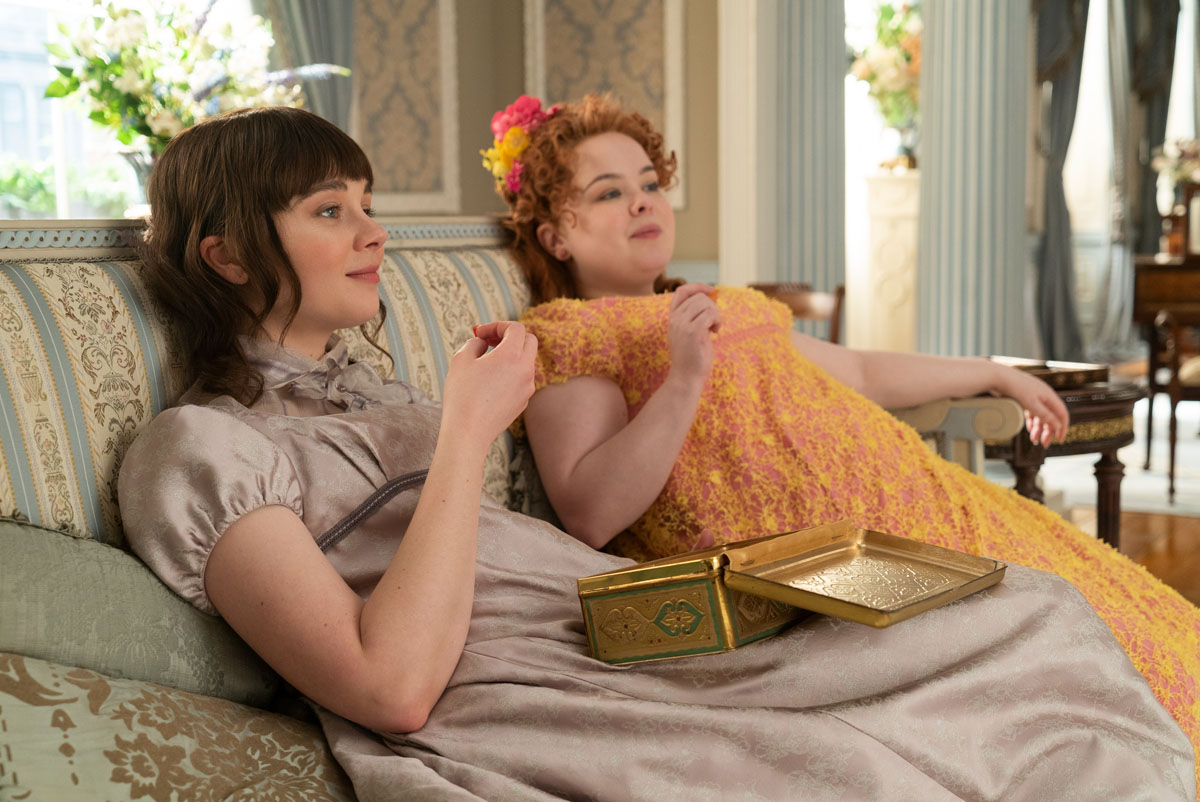 photos credit: Netflix, Getty and via Instagram