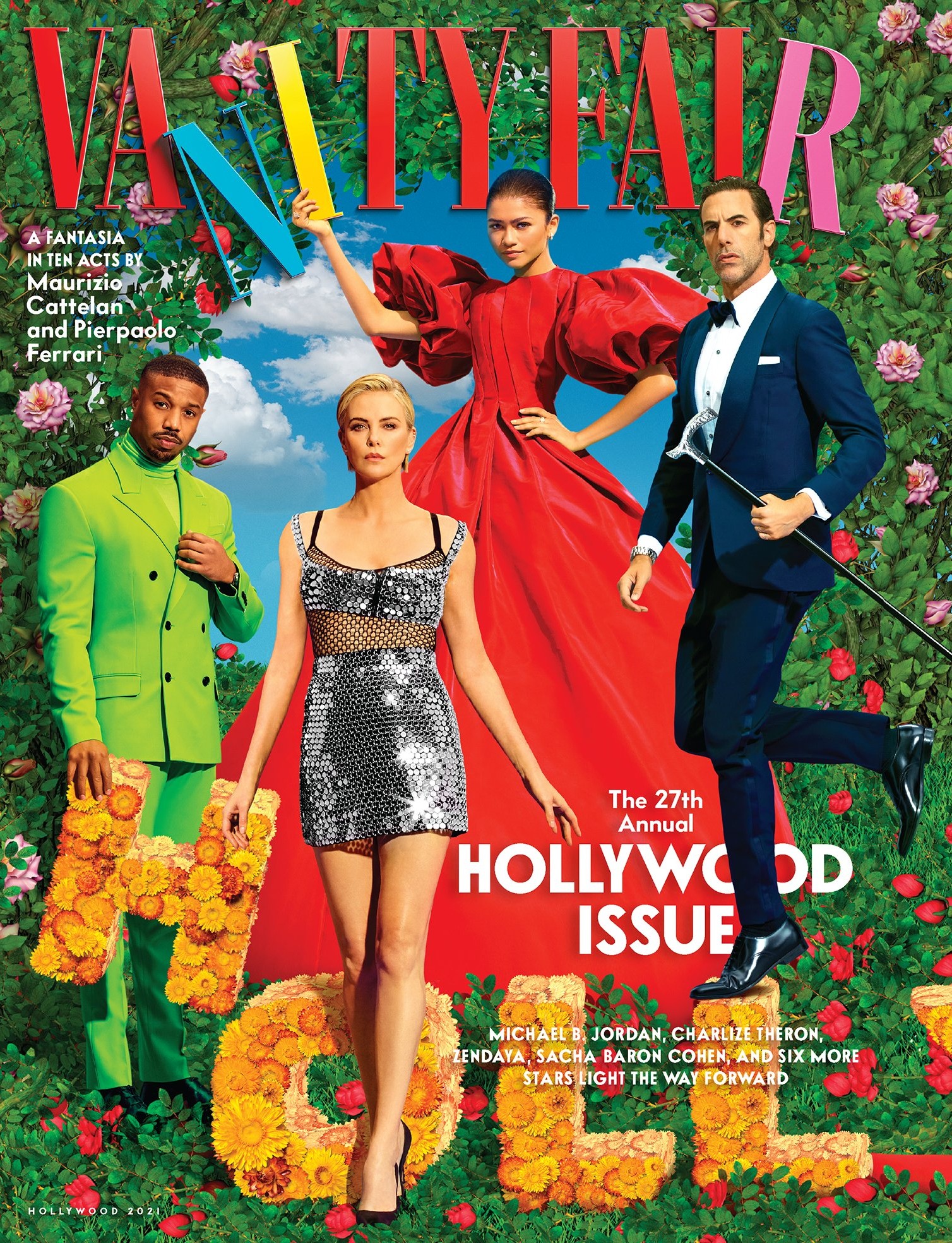 It's time for my annual bitchfest about the Vanity Fair Hollywood issue. The thing to keep in mind is that I'm not comparing the current, awful iteration of the VF Hollywood issue to some perfect dream, something which can never be achieved by mere mortals. I'm comparing the current version to the old version, which was amazing. Back in the 1990s and even into the early '00s, the VF Hollywood Issue was SO GOOD. They did huge editorials with all of the notable actors from the past year, they would put together stunning covers, sometimes with young, hip, mostly white celebrities and sometimes with older Establishment Hollywood figures. The Hollywood Issue would also include several deep dives into Old Hollywood scandals and films. It was one of their signature achievements every year and VF did it so well. But I guess everyone at Vanity Fair just decided to phone it in at some point.
This year's Hollywood Issue has a terrible cover. I completely understand the magazine's decision to not bring together nine or ten celebrities to all pose together at the same time. But it feels like there would have been easier work-arounds than this horrendous Photoshop hatchet job? This looks amateurish and like it was done on a very limited budget. This year's cover stars are: Michael B. Jordan (fine), Zendaya (good), Charlize Theron (she's not promoting anything!), Sasha Baron Cohen (eh), Spike Lee (good), Maya Rudolph (a TV star?), Dan Levy (another TV star?), Awkwafina (eh), LaKeith Stanfield (fine) and Michaela Coel (good, but a TV star). At least there's more diversity/inclusion on the cover this year, but the cover's Photoshop still feels disrespectful.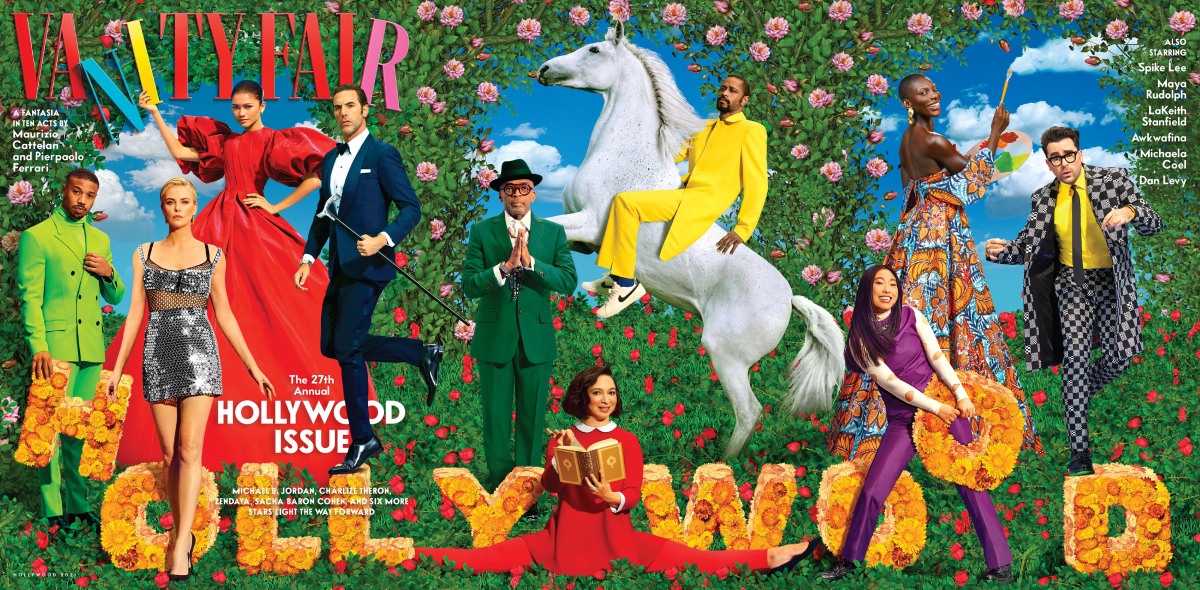 What in the world are these messy separate photoshoots?? The photoshoots and videos are by Maurizio Cattelan and Pierpaolo Ferrari. What was the intention behind this?? You can see the full VF cover package here.
Onscreen, Michael B. Jordan has navigated Marvel movies, biopics, and indies. Off-screen, he's been a voice for change within his industry. Next up: getting directed by Denzel Washington. #VFHollywood: https://t.co/OGXavQ2PFb pic.twitter.com/uEYVRuDkL7

— VANITY FAIR (@VanityFair) February 23, 2021
LaKeith Stanfield knows #JudasAndTheBlackMessiah's message is urgent: "There's a lot of people rising up against things that they find oppressive. What side of the fence do you find yourself on?" #VFHollywood: https://t.co/OGXavQ2PFb pic.twitter.com/JhLneHzVxg

— VANITY FAIR (@VanityFair) February 23, 2021
Cover & social media courtesy of Vanity Fair.