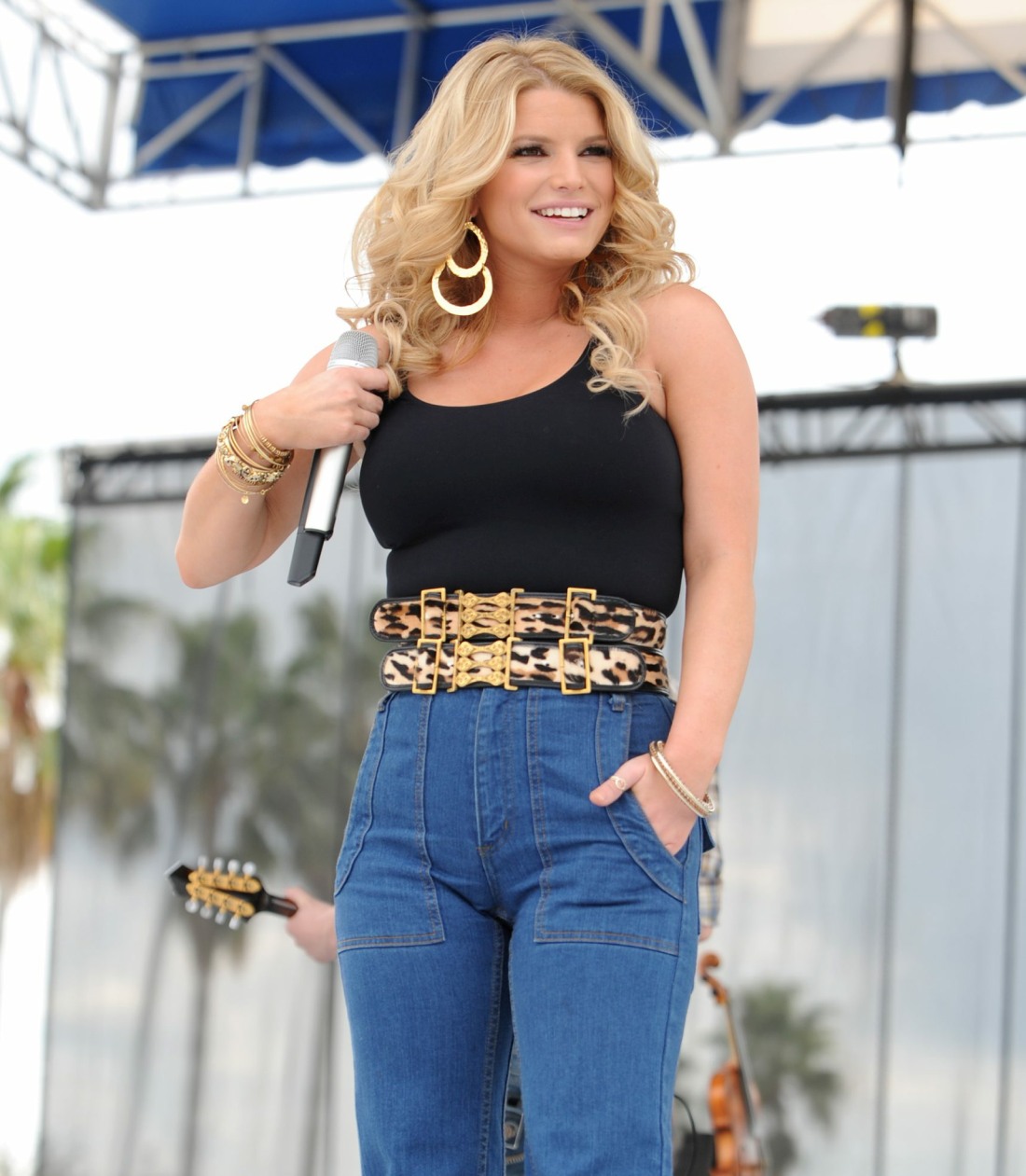 Back in the day, when Jessica Simpson first became famous, she was the "curvy" blonde in pop music. That was one of the ways she set herself apart from Britney Spears and Christina Aguilera and Mandy Moore. Jessica was the one with big boobs and just a curvier figure overall. Look back at those early photos though, and I guarantee that you will be surprised by just how slender she really was. Over the '00s, her weight fluctuated a lot – I remember when she lost so much weight for the Dukes of Hazzard movie, and then she gained weight when she dated Tony Romo, and on and on. It was especially hard for Jessica because – I think – she's always craved the good opinion of the fashionistas, the cool kids, the taste-makers, and those were the people who tended to see Jessica and her weight as a punchline. Jessica is back on the promotional trail to hype the newly-released paperback version of her bestselling memoir, Open Book. There's more stuff in the paperback about her struggles with her weight:
As a young singer and breakout reality star in the late '90s, Jessica Simpson endured such intense scrutiny about her looks and weight that it often eclipsed any other news about her life. It's a topic she wrote about in her bestselling memoir Open Book, newly out in paperback. In the newly released version, she includes a journal entry from 2009 when a concert appearance made headlines and put the attention into "hyper drive" for how she looked in "mom jeans."

At the time, she wrote, "Today my heart breaks because people says I'm fat."

"Why does the cruel opinion of this world get to me?" she continued in her diary. "Last week I read back to my journals from 1999 and I beat myself up about how fat I [was] before I even gave the world a chance to…"

Now 40 and a mom of three kids — Birdie Mae, 2, Maxwell Drew, 8½, and Ace Knute, 7½ — with husband Eric Johnson, Simpson reveals how she healed from the hurt and what she's learned from sharing her story.

"There is a wonderful movement for body positivity now and the response to that portion of my story has been overwhelmingly supportive," she tells PEOPLE. "I don't think people always realized that there was a human being, a beating heart and working eyes with actual feelings behind those headlines and that words can hurt and stay with you for a lifetime."

Looking back, Simpson says, "I spent so many years beating myself up for an unrealistic body standard that made me feel like a failure all of the time. I am still a work in progress when it comes to self-criticism but now I have the tools to quiet those voices in my head when they speak up." And she adds, "I believe in my heart that a healthy body and a sound mind-body connection are what's truly important and help me accept imperfections as beauty."

It's a bittersweet moment, she writes as she rereads her journal entry from over 10 years ago. "I hate that I was treated as an object to be tossed around like a rag doll," she writes, "but I smile to see me talking to myself back and forth across all these years."
I've said before that I consider Jennifer Lopez and Beyonce to be the start of a change in pop culture perceptions about what kinds of bodies are "beautiful" or desirable or fashionable. Jessica should be in there too – I always loved her for her very real weight struggles because… that's normal. Millions of women beat themselves up for their weight and not being able to stick to a diet and all of that. Jessica was always very relatable to me. I also always loved the fact that Jessica led with her boobs – as someone with big boobs, I've always enjoyed seeing how Jessica tries to harness her girls and what kinds of clothes she wears to feel comfortable and cute.
Here are some photos of Jessica in 2009 when people were calling her "fat." It's shocking how great her figure was, isn't it? I still say that the only real problem was just that she didn't know how to dress when her weight changed.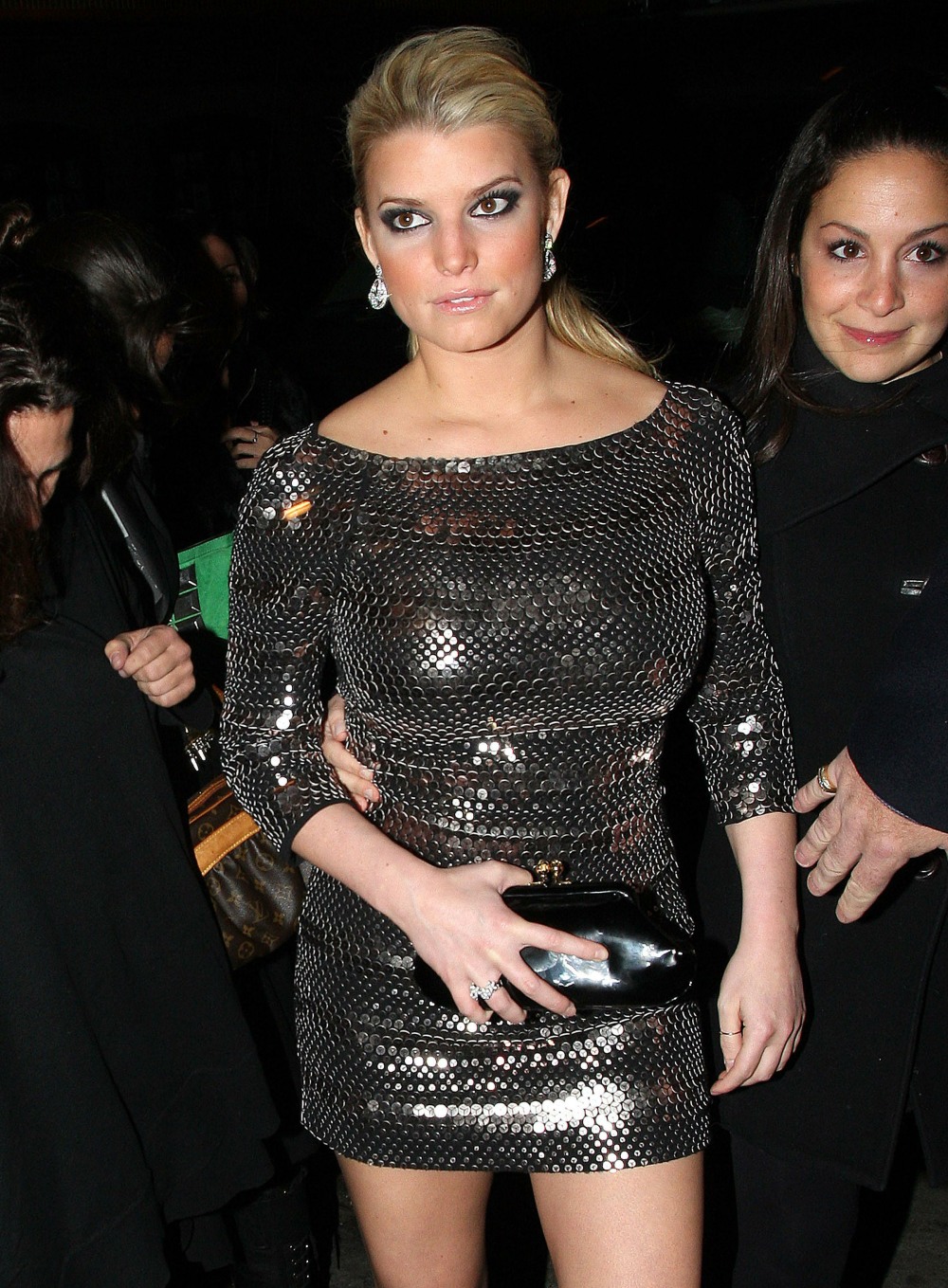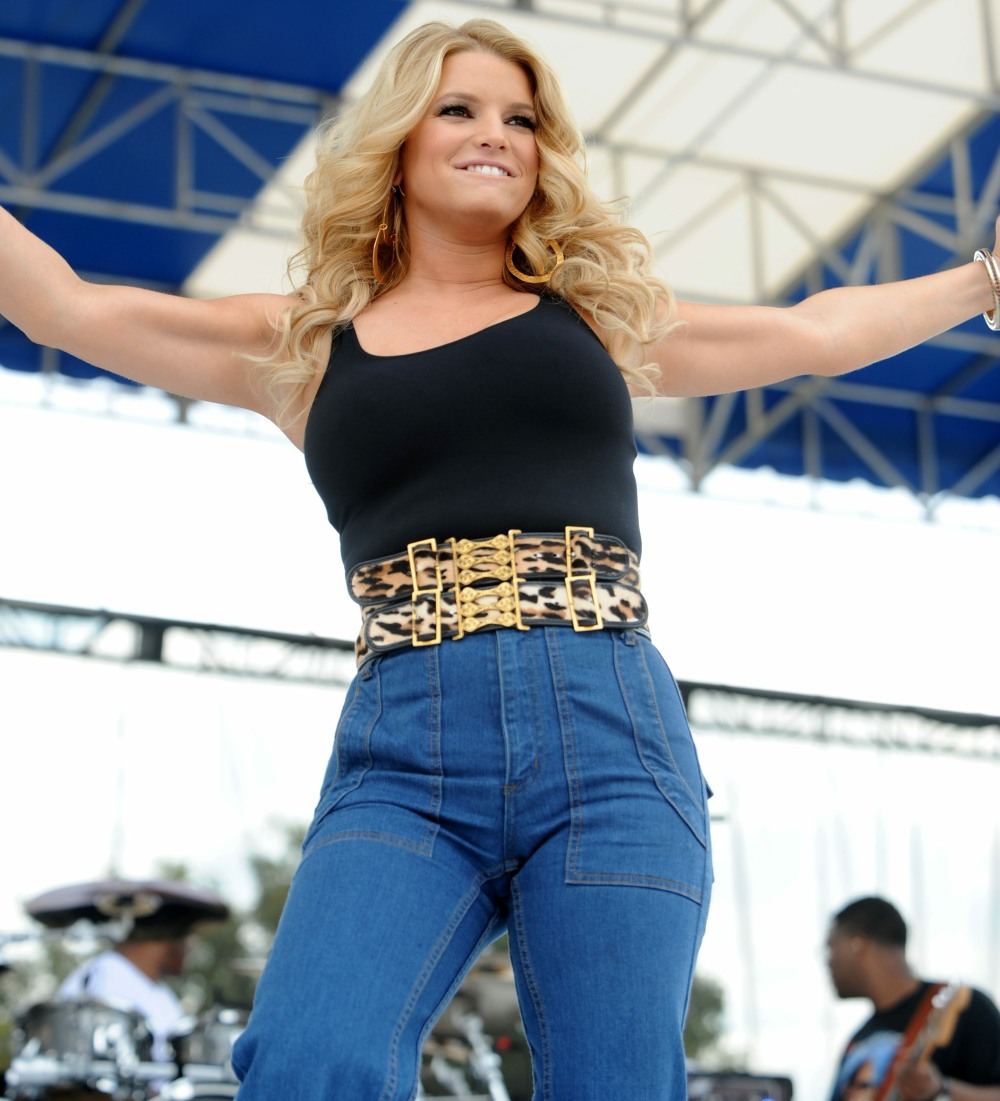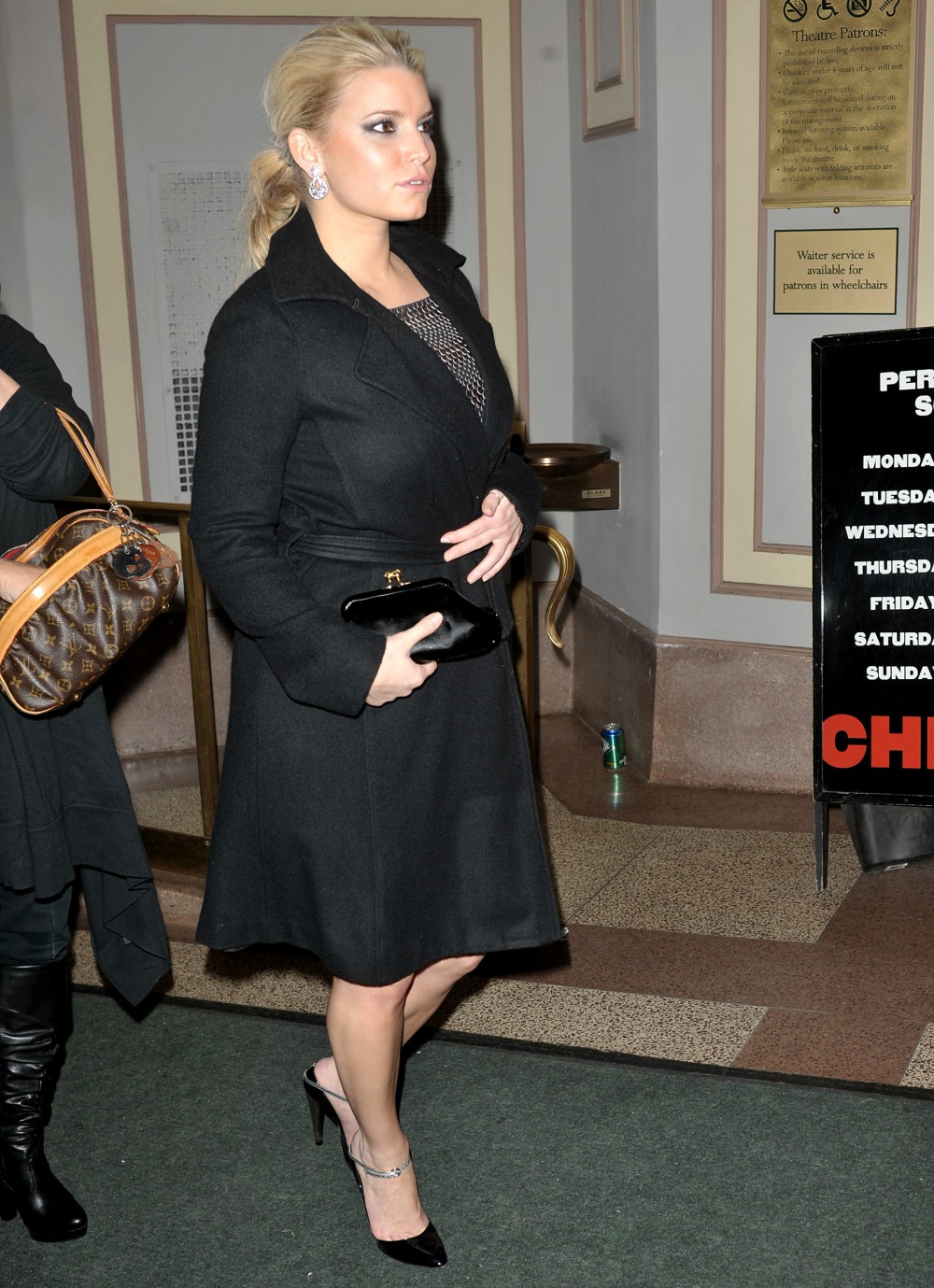 Photos courtesy of Avalon Red.