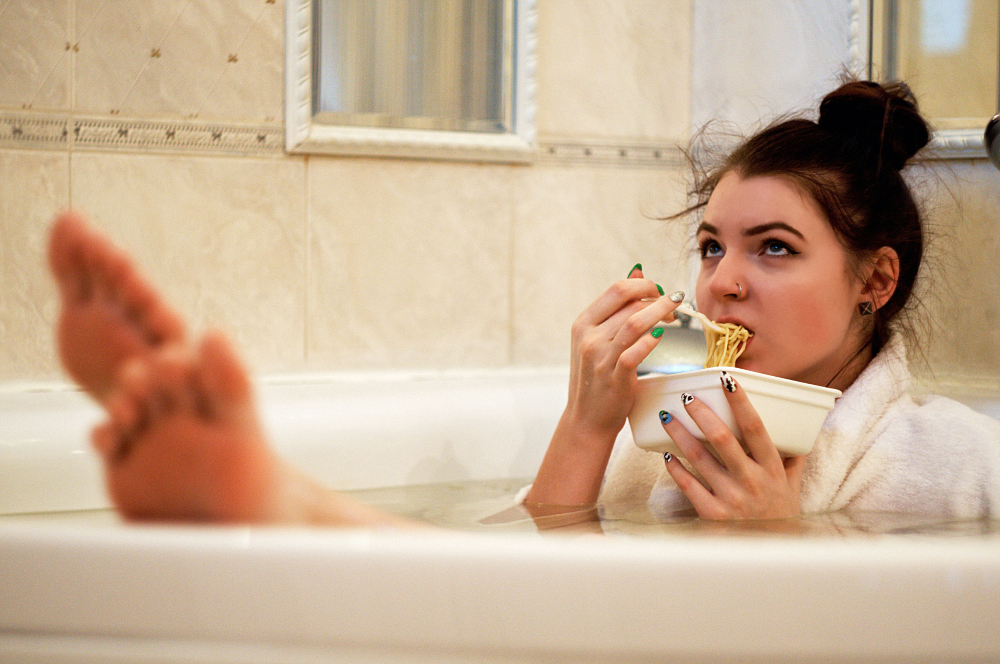 The Journal of the American Medical Association just published a new study about American weight gain during the pandemic. I think I speak for most Americans when I say mind your own business, JAMA! No, I know – this is kind of what they do. A year after we were told to shelter in place for our safety and the safety of others, a new study has shown that Americans have put on an average of one and a half to two pounds per month during the lockdown.
Americans gained nearly 2 pounds per month under COVID-19 shelter-in-place orders in 2020, according to a new study published Monday in JAMA Network Open.

Those who kept the same lockdown habits could have gained 20 pounds during the past year, the study authors said.

"We know that weight gain is a public health problem in the U.S. already, so anything making it worse is definitely concerning, and shelter-in-place orders are so ubiquitous that the sheer number of people affected by this makes it extremely relevant," Gregory Marcus, MD, the senior author and a cardiologist at the University of California, San Francisco, told The New York Times.

Marcus and colleagues analyzed more than 7,000 weight measurements from 269 people in 37 states who used Bluetooth-connected scales from Feb. 1 through June 1, 2020. Among the participants, about 52% were women, 77% were white, and they had an average age of 52.

The research team found that participants had a steady weight gain of more than half a pound every 10 days. That equals about 1.5 to 2 pounds per month.

Many of the participants were losing weight before the shelter-in-place orders went into effect, Marcus told The Times. The lockdown effects could be even greater for those who weren't losing weight before.

"It's reasonable to assume these individuals are more engaged with their health in general, and more disciplined and on top of things," he said. "That suggests we could be underestimating — that this is the tip of the iceberg."
I was definitely not losing weight before I went into lockdown. The opposite, actually, because I was dealing with perimenopause. So I am 13 pounds over my goal weight. But only seven of those are pandemic pounds. I am trying to figure out if this study makes me feel better or not. The truth is, for the first time, I don't care about my weight from a vanity perspective. We've dealt with so many health problems in my family, both physical and mental, from minor to dire, that I'm much more focused on my health. Obviously, I know weight is a part of health, but I'm not sweating my waistline right now.
We all knew what these studies would show. Stay-at-home has been a parade of people finding their inner baker and the first half saw a lot of self-medicating with booze. Plus, all those fun themed dinner experiences? No one ever recreated Deb's Diet Café. I can tell you from experience, you can pack a week's worth of calories into one well-done movie night. But we'll get to our post-pandemic food plans in a minute. Honestly, we did what we needed to get through this nightmare. When gyms shut, some folks didn't have a plan B. As we watched millions of people get sick and suffer, and we fretted about how close to home this would hit, any source of comfort was a gift. The last year has been hell. We survived. Let's celebrate that first and worry about those pandemic pounds once we're out from under its thumb.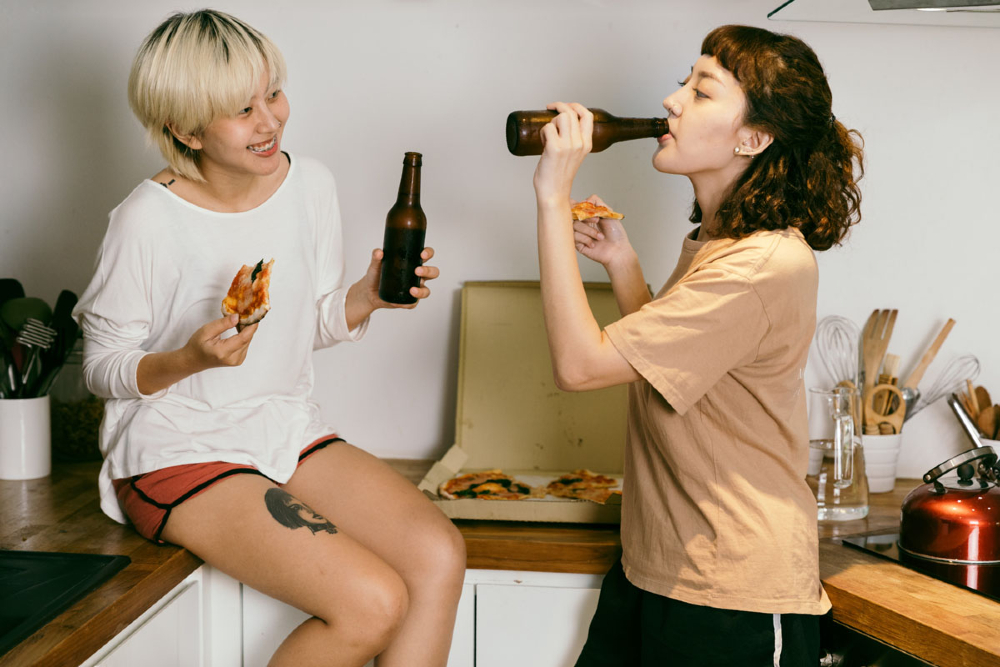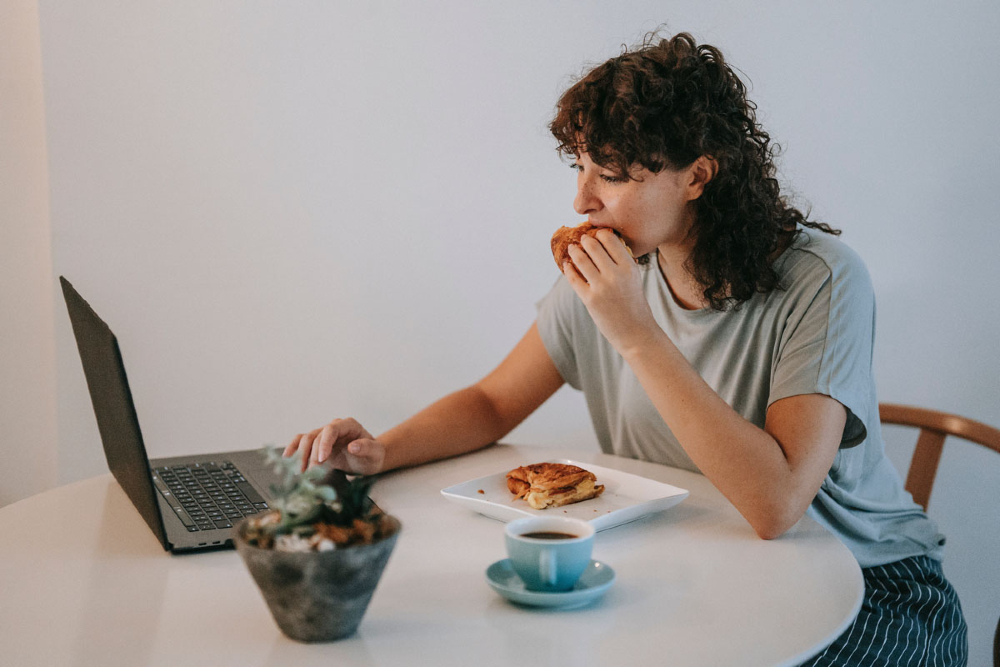 Photos credit: Artem Labunsky on Unsplash and Ketut Subiyanto and Sam Lion on Pexels