When Channing Tatum and Jenna Dewan divorced, I thought he would be the one to move on quickly, get remarried in a hurry and likely have another kid with his second wife in short order. The opposite happened – Jenna moved on swiftly, developing a serious relationship with Steve Kazee and having a baby (son Callum) last year. Meanwhile, Channing has been dating – he had an on-and-off thing with Jessie J, and I would imagine he dates a lot, in general. But nothing very serious. That surprises me. Channing seems to be going all-in with his new single/divorced dad persona, and he's written a children's book (The One and Only Sparkella) in honor of his seven-year-old daughter Everly. He chatted with Parents Magazine about the book and single parenthood.
Life with Everly: "I paint my face, I wear tutus—rarely am I around the house without some sort of costume on."

Whether Everly is Sparkella: "She is on many levels. Just like Sparkella, Evie loves to play tricks, wear crazy outfits, and be different from everyone. She's bold, beautiful, and magical in every way. We played a lot in her room over quarantine, and it helped flesh out the story. Even when I was home alone, I would find an item of hers that gave me an idea. Once, I sat on the sofa, and her fairy wand stuck me in the butt.

His message to fathers of daughters: "I want dads not to be afraid to go into their daughter's world and discover who they are. When I became a single father, I had a lot of fear about connecting to Everly in every way that a little girl might want. I didn't wear nail polish or know how to braid hair. But now I do both. I jumped with both feet into this magical world, and I was rewarded with a kind of love that I don't think I would have ever been able to have otherwise.

Whether he reads to Everly at bedtime: "We usually get to five books per night. I'll read one, and then she'll read one, and so forth. One of our long-standing favorites is the wordless picture book The Farmer and the Clown, by Marla Frazee. A baby clown falls off a circus train into a field and becomes unlikely friends with a farmer. You can make up whatever story you like; we sometimes get really wild with it! We've recently discovered Red: A Crayon's Story, by Michael Hall. The red crayon is blue. No one knows what's wrong with him and why he can't just be red the whole time until someone just accepts him and loves him for all of his blueness.
I actually appreciate that Channing didn't use the "girl dad" branding because that honestly annoys the hell out of me? Like, dudes want to "bro up" having daughters and turn it into a hyper-masculine thing. You don't have to turn this sh-t into performative masculinity, just… be a good dad. Raise your children. And it sounds like Channing is doing that. I guess Jenna was right though – when they split, she seemed to suggest that Channing was barely ever around when Everly was younger, that he was always working and not there for their daughter. By divorcing him, Jenna forced him to prioritize Everly and learn how to be a parent. I love that it sounds like he and Everly chill out for hours, reading and making up stories and hanging out. He sounds like a good dad. Now.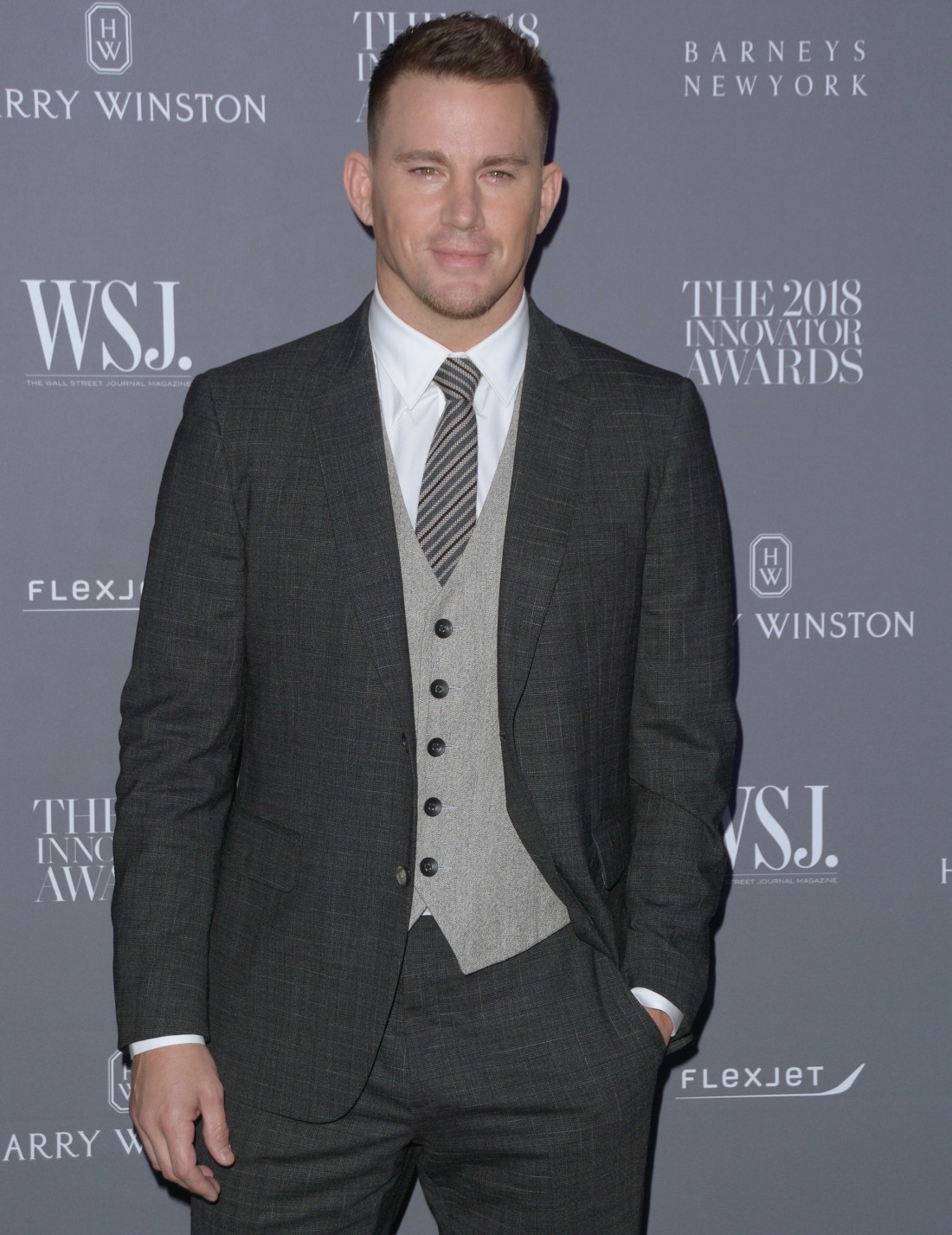 Photos courtesy of Avalon Red, IG.