We will soon be three months into the Biden administration, which means we've had close to three months away from the Trump family. It definitely feels like there are a lot of politicians and a lot of political reporters who have had to de-program themselves and completely readjust their entire personalities post-Trump. I would prefer to just treat the whole fascist family as a distant memory, but I guess people still want to talk about them. Which is why I clicked on this story about Melania Trump over at People Mag. There was a theory that Melania would file for divorce the second her husband left office in disgrace. That hasn't happened. Instead, Melania has just disappeared into the cocoon of Mar-a-Lago and she's made zero moves to change her marriage status. People Mag spoke to Melania's biographers and associates about what she's up to and how to understand Mel's time in the White House and beyond. Some highlights:
Life in Florida: Now returned to the insularity of her husband's private Mar-a-Lago Club in Palm Beach, Florida — where the family made their permanent residence, rather than New York City, after leaving the White House — Mrs. Trump, 50, has been enjoying spa treatments and focusing on her son, Barron, as well as spending time with her parents, sources say. As one Palm Beach insider recently put it to PEOPLE: "It is safe to say she plays the game for personal gain. Around here, that is not a bad thing."

She wanted to be famous: "I think a lot of people thought she just wanted to be rich," says Mary Jordan, author of The Art of Her Deal and a Washington Post correspondent. "And she wanted not just to be rich — I heard that several times from key people: 'You don't understand, she wanted to be known.'"

Not part of the former First Ladies club: In the White House and since, Mrs. Trump has not readily embraced — or been welcomed — into the loose club of former first couples. For example, she notably did not appear alongside Laura Bush and Michelle Obama in a TV special in the early days of the COVID-19 pandemic. A source said then that she hadn't been invited.

What happened after the 'grab em by the p–sy' tape: The Trump team hoped Mrs. Trump, 50, would also show her support by going on air. But she wasn't having it, Jordan writes: "When Melania eventually joined the strategy session, she had a one-word reply: 'No.' She said she would decide on her own what to do. And right now she was not going on television with her husband." She had other things on her mind, according to Jordan's sources. "They told me over and over again," the author remembers, "'There was more in it for her to stay than to go.' " In Jordan's book, she reports how Mrs. Trump renegotiated her prenup agreement with her husband after his election victory, with her delayed move to D.C. as part of her leverage.

Melania's five-day silence following the insurrection: By the end of the administration, however, Mrs. Trump became "extremely detached," Bennett says. She was "very, very quiet, unaffected, sort of more aloof and more aligned with the president and the narrative," Bennett continues. It culminated with the Jan. 6 Capitol riots. Mrs. Trump didn't publicly respond until five days later even as aides fled, including her longtime spokeswoman. Bennett says her response to the insurrection was a turning point. "For a first lady, who for the past four years really didn't have a problem speaking out if her opinion was different from that of her husband, who was very vocal saying, 'I don't always agree with him, and I tell him so,' " says Bennett. "[For her to] chose those moments in American history and America's democracy to remain completely silent — I think that that will change the course of her legacy, to be quite honest. History will remember her silence."
This People article is actually really long and since most of the quotes were from her biographers, it was more sympathetic towards Mel than I was expecting. At this point, I don't think Mel is an enigma either. I think she's just a vain, self-absorbed, lazy trophy wife who isn't really interested in anyone other than her family. It's that simple. They make the argument that Melania will probably be interested in her husband trying to make some kind of "comeback," but I doubt she actually wants that. She would rather be in Mar-a-Lago, getting spa treatments and avoiding her husband. The fact that her husband doesn't have a Twitter account anymore must be a vacation for her as well (Mel still has her Twitter though, she must guard the password like a hawk).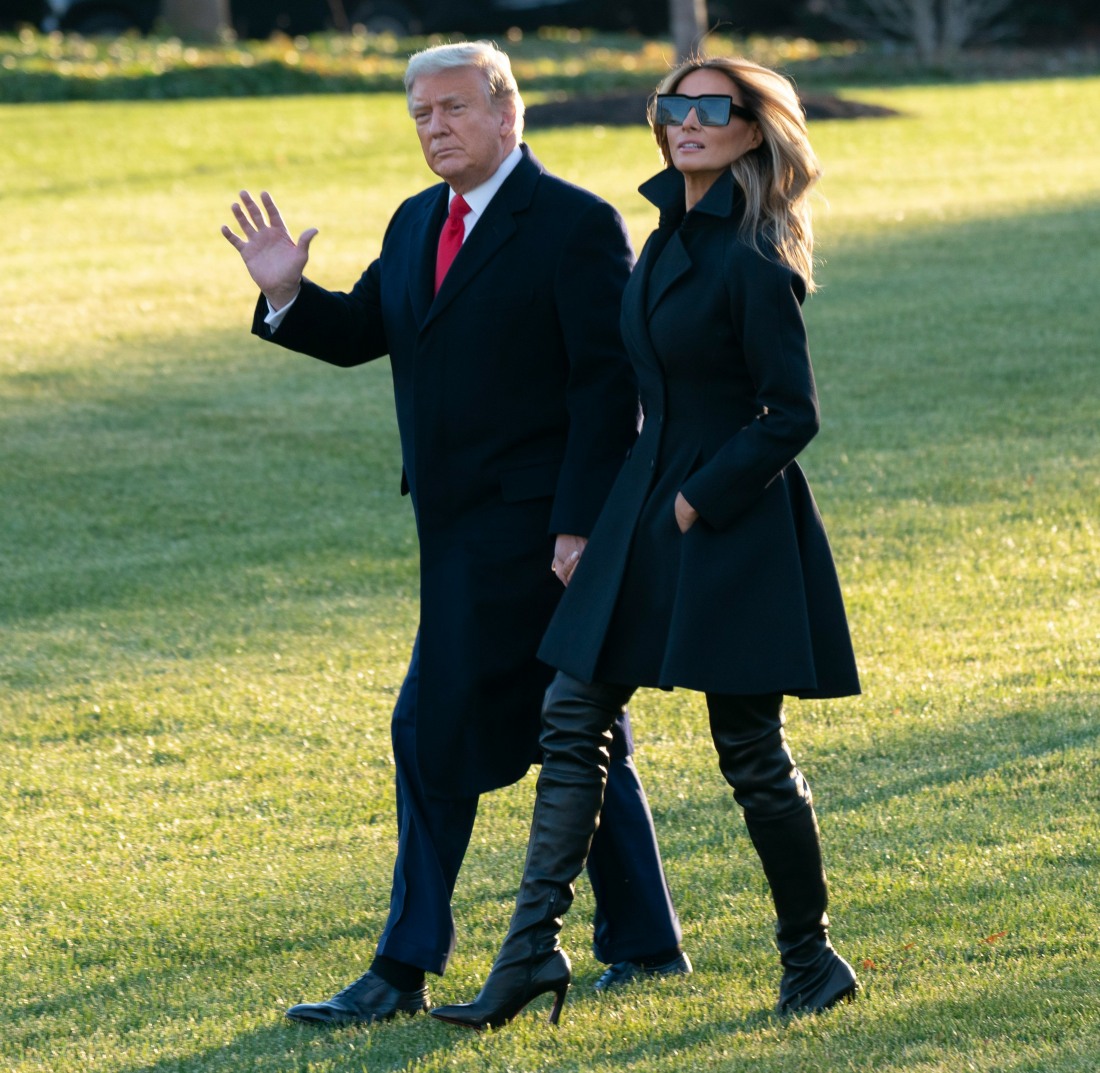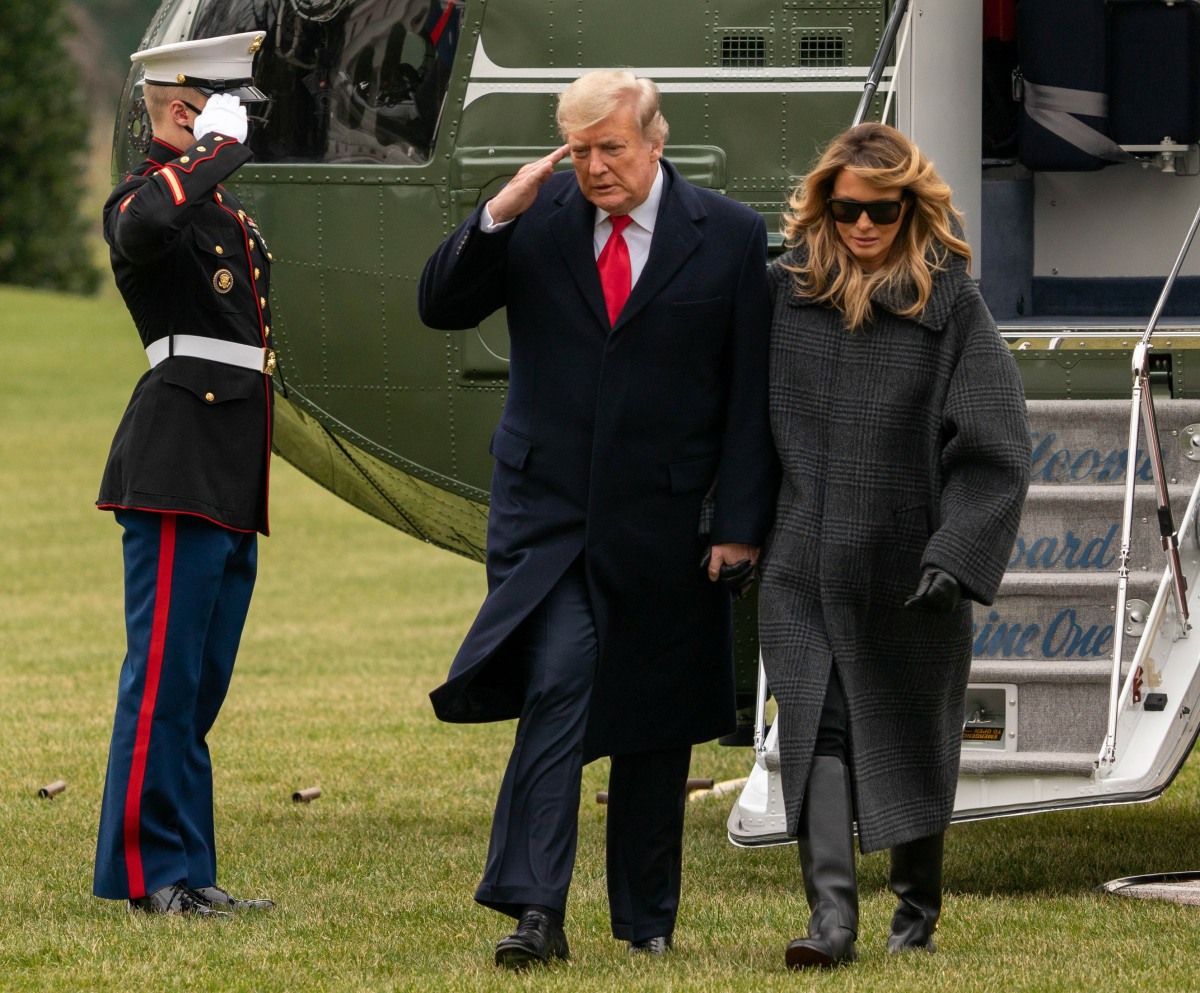 Photos courtesy of Avalon Red, Backgrid.