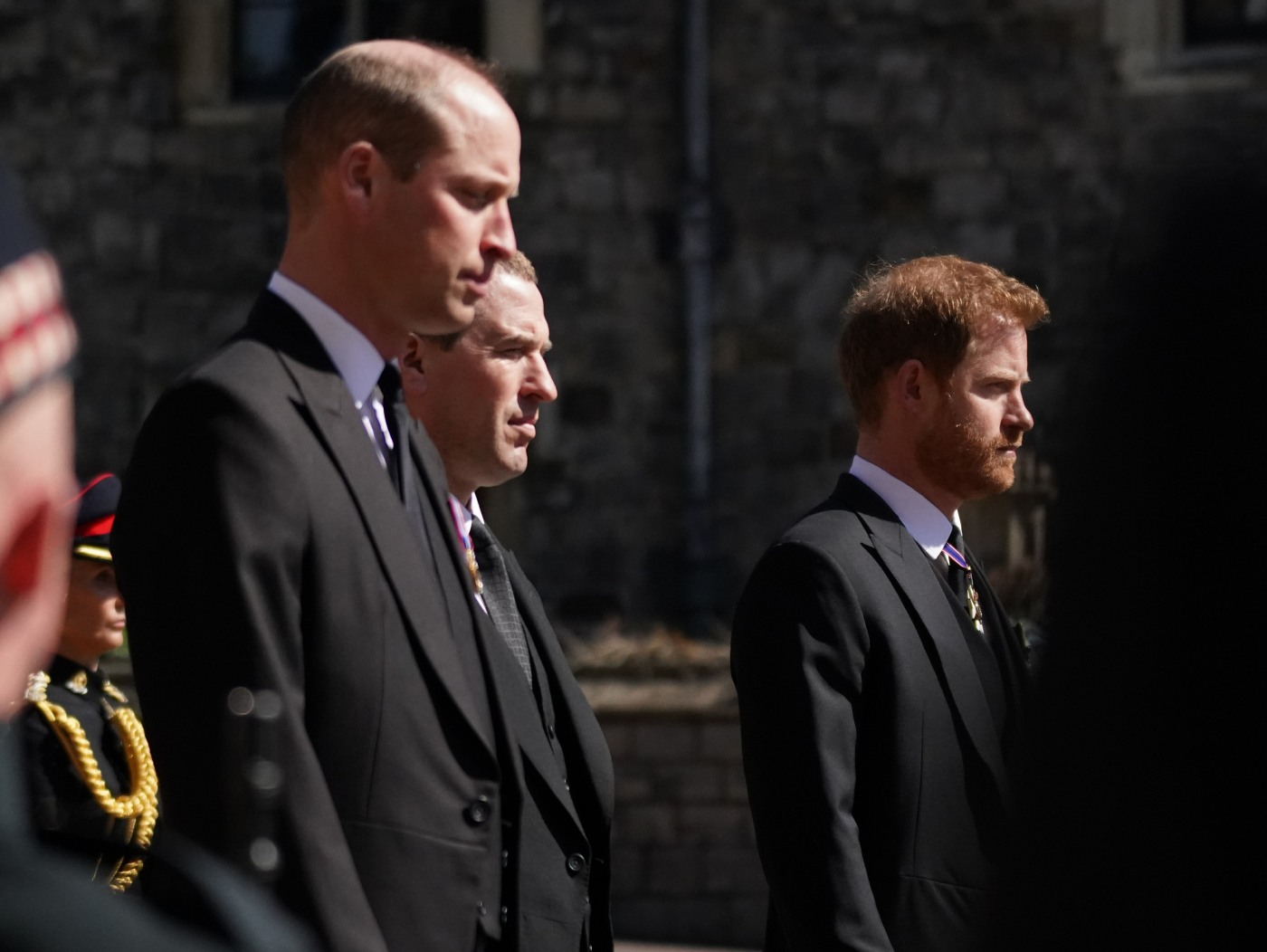 Following Prince Philip's funeral, I was interested in seeing how the British papers would handle Prince William and Prince Harry's tenuous reconciliation. I was curious to see if Team Cambridge would immediately begin leaking like a sieve, perhaps helped by the Middleton family's separate Bucklebury-based communications shop. While I'm sure there will be a new narrative full of Cambridge-approved messaging in the coming days and weeks, I was surprised by how little actual information there was just this weekend. It was so bad that British and American outlets were running pieces from "body language experts" dissecting William, Harry and Kate's walk out of the funeral. The Times of London was one of the only outlets to have new information and quotes from both Camp Sussex and Camp Cambridge. These highlights are from the Times piece "Prince William and Harry put on a united front for Philip — helped by Kate."
The funeral procession: As they emerged into the dazzling sunshine, Harry looked up and around the castle quadrangle, lined with soldiers, taking in all the pomp and pageantry that is now a lesser part of his life, having stepped back from official duties. William kept his gaze firmly ahead, a flickering jaw muscle the only hint of tension as the procession halted in front of the chapel's west steps for the national minute's silence. As they walked, three in a line, [Peter] Phillips seemed to hang back, a deferential half-step behind them, creating space for them to interact, an opportunity they did not initially embrace.

The keen peacemaker: As the royal family emerged from the chapel, Kate, who William has called a "peacemaker", began chatting animatedly to Harry, who seemed to visibly relax, no longer on his own. Then, in an unexpected change of plan, instead of getting into their cars separately, waiting for them outside the chapel, the royal family decided to walk back to the castle together, with William and Harry finally side by side, chatting together all the way up Chapel Hill.

The final straw: In the immediate aftermath of the interview with Winfrey last month, where Harry said his brother was "trapped" in "the system", William was said by close friends to be "reeling". Some said Harry's decision to speak out while their grandfather lay gravely ill in hospital had been the "final straw" for William, who was furious at what he saw as disrespect to the Queen. The American television presenter Gayle King, a friend of the Sussexes and Winfrey, claimed the first conversation between the brothers after the interview was "not productive". Friends say he [William] is now "much calmer" but no less "devastated" by the damage done.

On William & Harry's statements about Prince Philip: A source close to the brothers said: "That last sentence or two [in William's statement] wouldn't have been easy listening for Harry, but that whole point about duty and service was really what their grandfather was all about and imparted to them particularly."

Buckingham Palace on eggshells: A Buckingham Palace spokesman said last week: "This is a funeral and we won't be drawn into perceptions of drama." But royal aides were reported to have been "on eggshells" while navigating the brothers' relationship while planning the funeral.
Quelle surprise, William is angry. "Sources" have to emphasize that William is "calmer" now, which means he was seriously engorged with rage following the Oprah interview and he's still "devastated." If he was really so devastated, surely Baldingham would change HIS behavior, right? I guess not. As for Buckingham Palace being "on eggshells" planning the funeral around Harry and William… that's not the way it's supposed to happen. I think it's notable that at no point did we hear from any Sussex source – or any source – that Harry was "demanding" something or "refusing" to do something regarding his grandfather's funeral. All of the eggshells were about rage-monster William.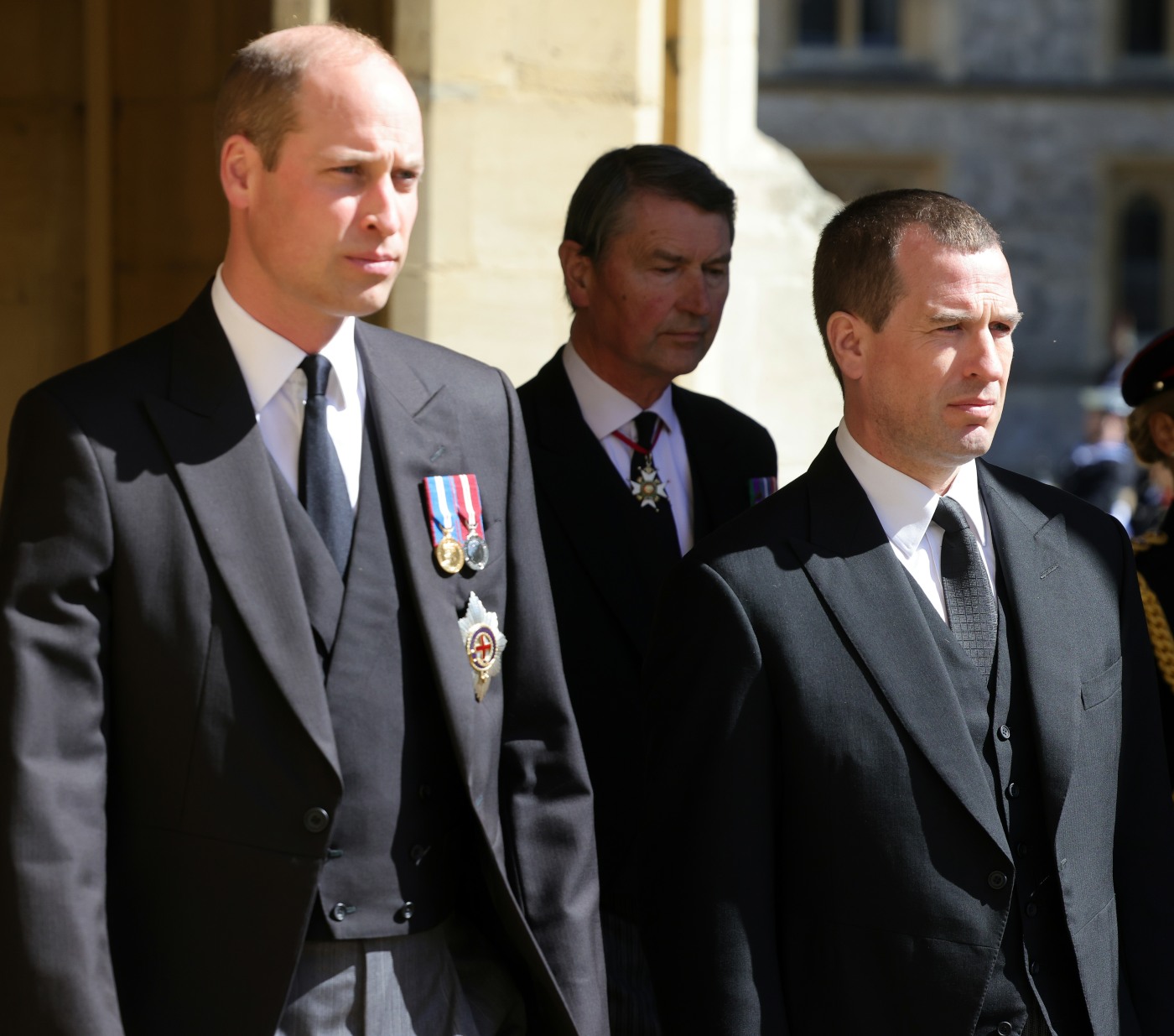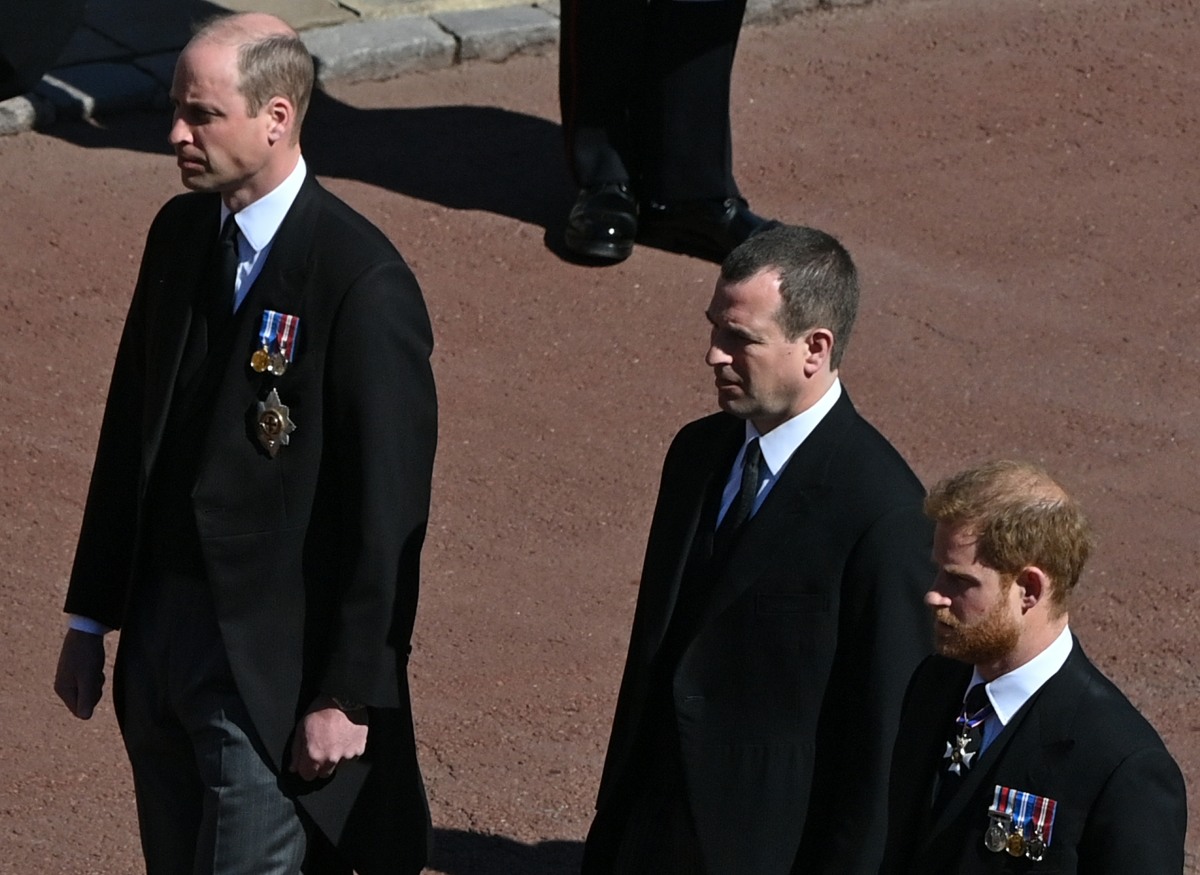 Photos courtesy of WENN, Avalon Red.