Now that vaccines are available for everyone over 16, I truly hope that everyone who is medically able to will get one. However the pandemic is not slowing down, especially among young people. Last week saw the highest global raise in cases since it began, with 5.2 million new infections. The good news is that there are some new tools coming to hopefully help stem infections. Walgreens, Walmart and CVS will have rapid at-home tests available for about $24 starting as soon as this week. The company, Abbott, got emergency authorization for their BinaxNOW test, which gives results in just 15 minutes. There's another test coming too, at a higher price point of $39. Neither test requires a prescription.
Consumers will be able to buy rapid coronavirus tests without a prescription this week at three national chain retailers, an expansion that comes as the nation's vaccination effort accelerates and states relax distancing requirements and mask mandates.

Abbott Laboratories' BinaxNOW coronavirus self-test kits will be shipped to CVS Pharmacy, Walgreens and Walmart locations, and also will be sold online. The two-test kit, which last month received Food and Drug Administration emergency-use authorization for serial screening, will cost $23.99, the company said.

Another rapid test made by Australia-based Ellume will be sold at CVS stores in Rhode Island and Massachusetts for $38.99. It also can be purchased online or at most CVS stores in other states by the end of May.

These retail tests eliminate another barrier for people who want to test themselves without visiting a doctor or a telehealth provider. Both tests deliver results in about 15 minutes and don't require a lab.

Both Abbott's and Ellume's tests are antigen screenings that are considered less sensitive than lab-based PCR tests. But some studies suggest frequent antigen testing can accurately detect when a person is infectious and most likely to pass the COVID-19 virus to others.
We've had at-home coronavirus tests for some time. I took one a few months ago from a company called Lets Get Checked, but I had to mail it in and it cost over $100. Those tests are more sensitive but obviously they take a few days. I tried to figure out how accurate the BinaxNow test is and results vary. It's apparently better at detecting symptomatic cases than asymptomatic ones, and can miss up to 2/3 of asymptomatic cases. So if someone has been exposed to another person with covid, the best thing to do is to isolate even if an at-home test comes up negative. This should just be a first step in getting a diagnosis, and people should confirm their result with a doctor. It looks like schools have been using these tests for some time to ensure that students are safe. Now that they're commercially available, I hope they are not misused by unvaccinated people to party and hang out in groups. People who are still doing that usually don't care enough to get tested first though.
I truly hope we won't need these type of tests within a few months, and that we'll have enough people vaccinated to achieve herd immunity. The fact that half of all adults have received at least one dose in the US is promising. However I know that's unlikely, especially given all the people who are refusing to get vaccinated or wear masks. My mom told me they're wearing their stupidity right on their faces, so I'm trying to think of it that way. Also that I'm vaccinated now and I need to chill.
Here's how the test works. It looks pretty easy.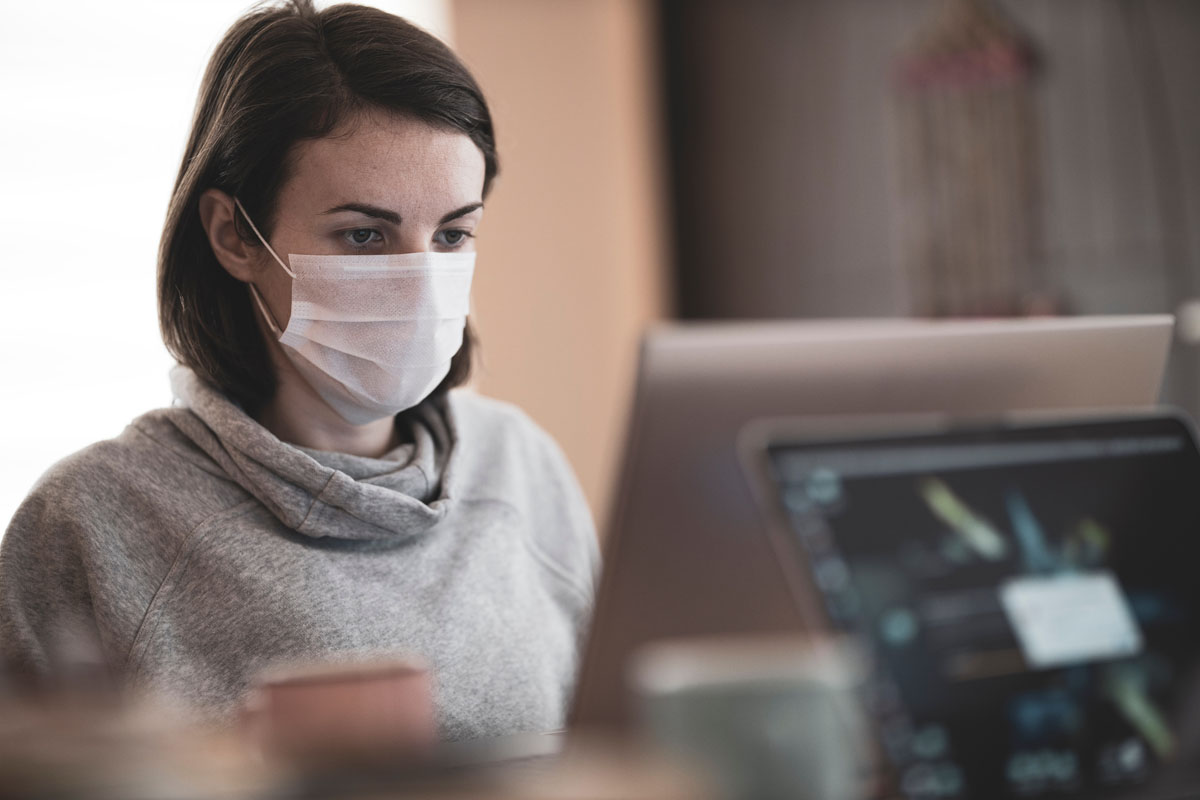 This post was not sponsored or encouraged. I just wanted to talk about this. Photos via Instagram and credit: Engin Akyurt on Unsplash