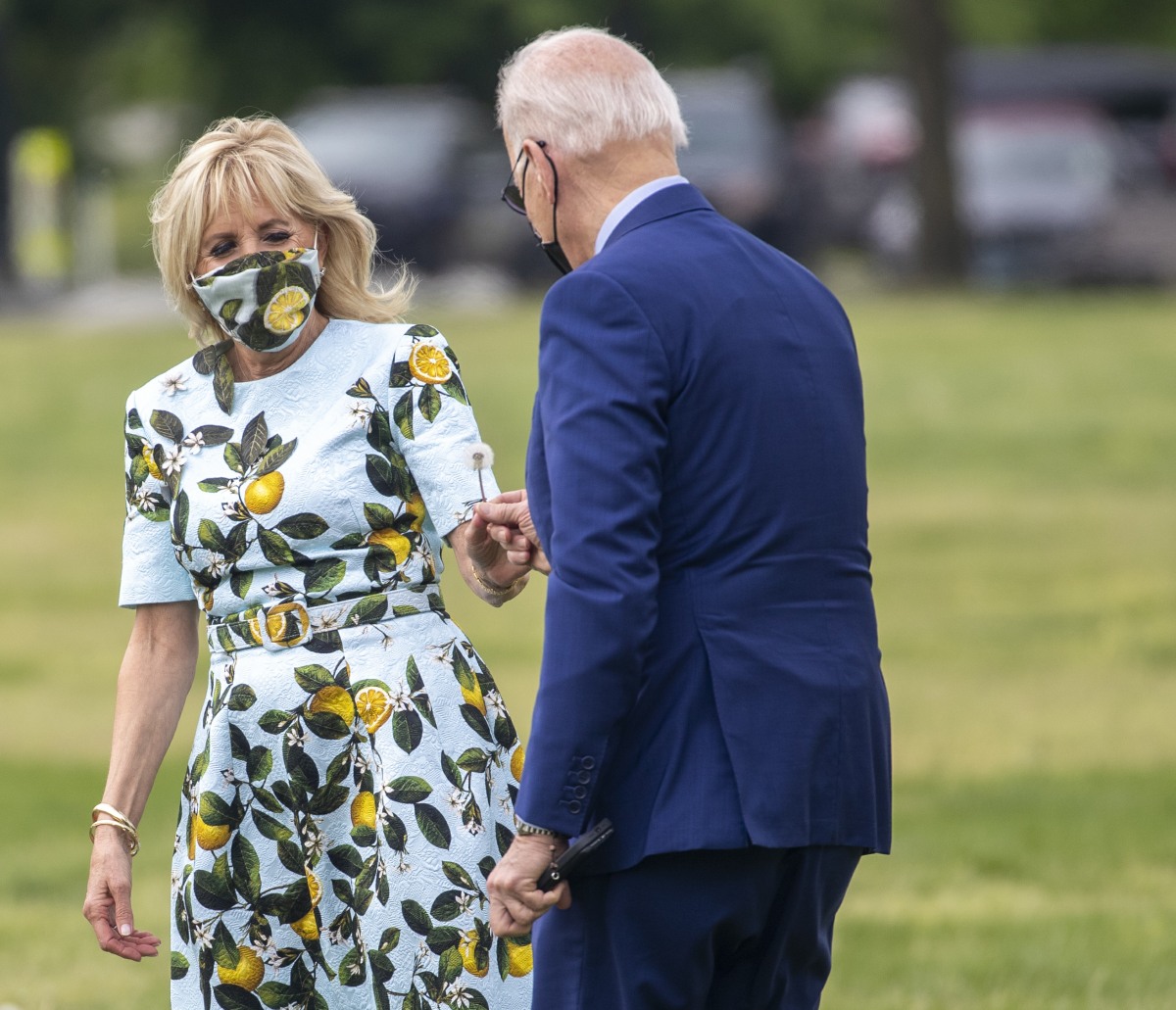 Has anyone else gotten whiplash from the speed from which we went from "Donald Trump incites deadly insurrection" to "Joe Biden picks a dandelion for his beloved wife"? It's really remarkable and it's so soothing. Like, I don't believe Grandpa Joe is doing everything, all the time. But what I love is that this sly old coot has hired qualified and competent professionals at every level, and that he is actually really dang wholesome.
To celebrate his first 100 days, President Biden took his wife, Dr. Jill Biden, to Georgia for a private visit to President Carter and First Lady Rosalynn Carter. Pres. Biden also did a drive-in rally in Georgia for supporters, because he's still encouraging social distancing and mask-wearing, like a g–damn boss. The way he role-models good pandemic behavior!! As the Bidens were leaving the White House to go to Georgia, Handsome Joe saw a dandelion and he thought "well that's neat." And so he bent down and picked it for Jill. These two are going to make me cry.
In other Biden news, he was asked if he was told in advance about the FBI raid of Rudy Giuliani's Manhattan home and office. Biden told Today: "I give you my word, I was not. I made a pledge. I would not interfere in any way — order or try to stop any investigation the Justice Department had underway. I learned about that last night when the rest of the world learned about it." Biden also told Today that he has not been briefed about the raid or Giuliani, and he's "not asking to be briefed — that's the Justice Department's independent judgment." He lamented the Trump administration's politicization of Justice and how many good lawyers quit during the Trump era. Biden said: "That's not the role of the president to say who should be prosecuted, when they should be prosecuted, who should not be prosecuted. That's not the role of the president. The Justice Department is the people's lawyer, not the president's lawyer."
As for Dr. Jill, there's now a petition asking FLOTUS Biden to change the Rose Garden back to the colorful, joyful garden which Jackie Kennedy designed. Melania Trump redesigned it as an all-white funeral garden and people are depressed.
Petition calls for Jill Biden to undo Melania Trump's changes to Rose Garden https://t.co/k4NrugPWtN

— The Independent (@Independent) April 29, 2021
President Biden picks a dandelion for first lady Jill Biden while walking to Marine One as they depart for Atlanta to promote his plans to rebuild the US economy and mark his 100th day in office.

📷 Jonathan Ernst / Reuters

📷 Nicholas Kamm / AFP pic.twitter.com/Ft8W4kozE7

— NBC News (@NBCNews) April 29, 2021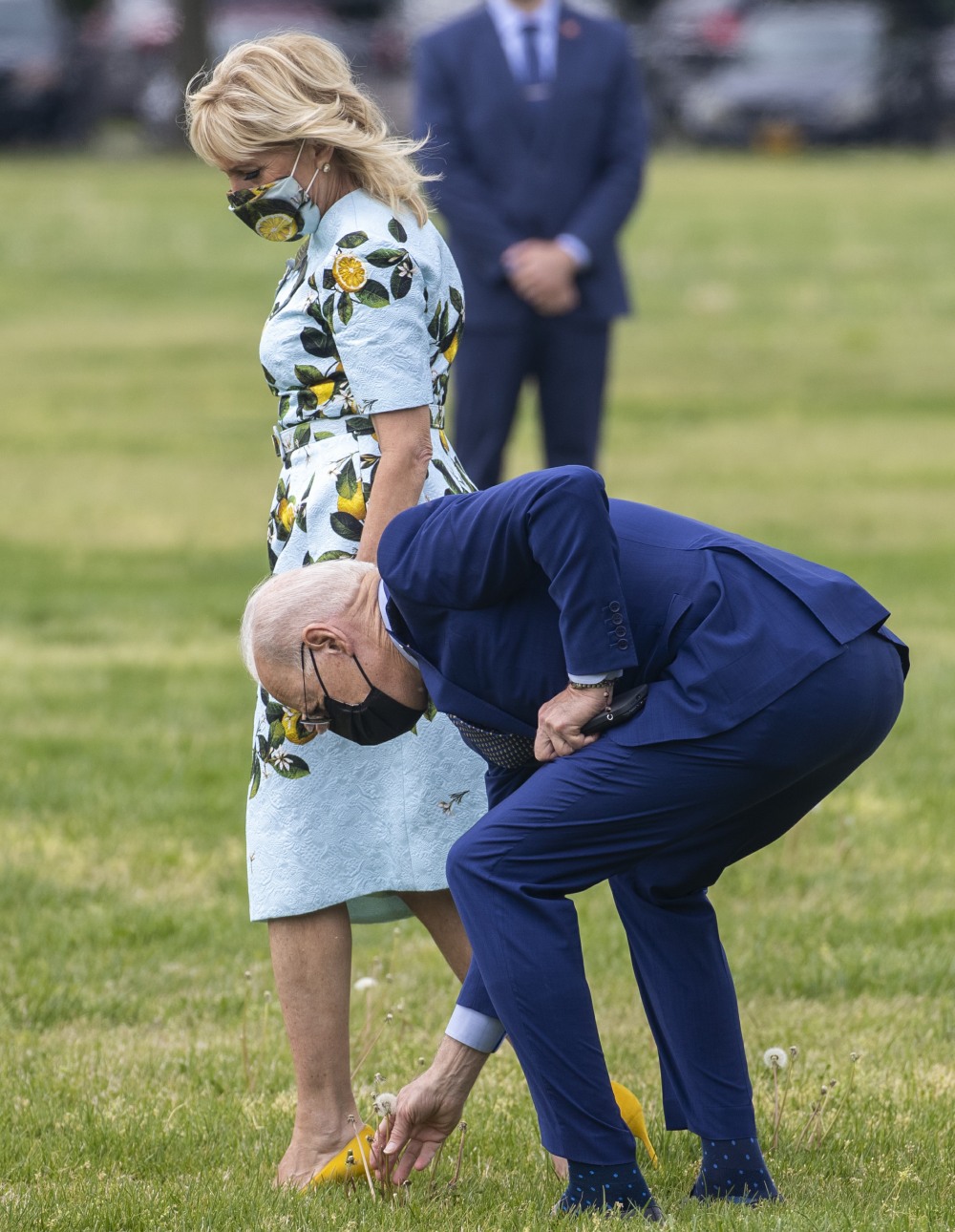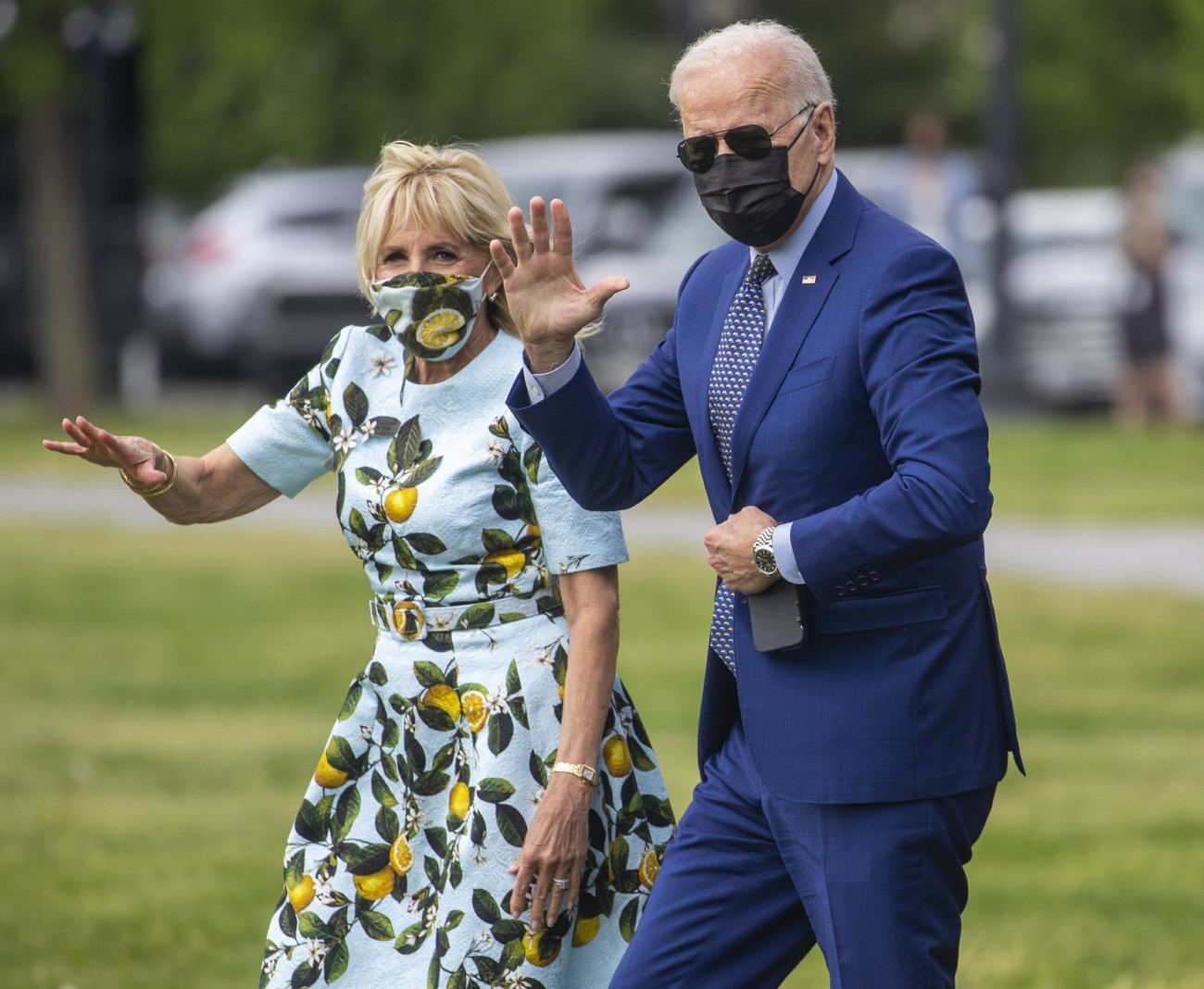 Photos courtesy of Avalon Red, Backgrid.